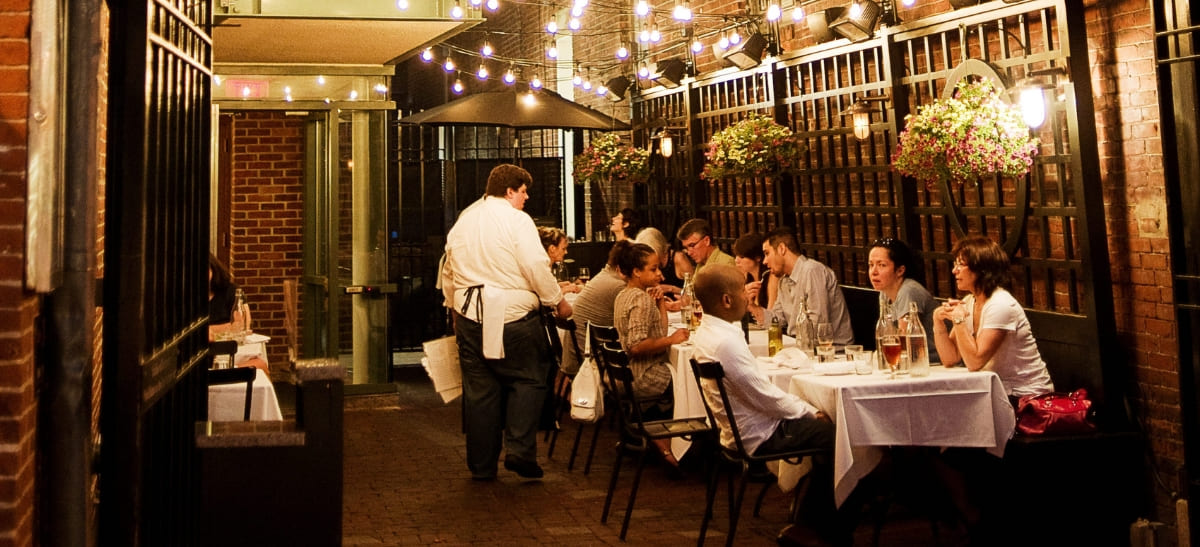 12/03/2019 Check out these affordable bars if you looking for a not so fancy booze experience.
Sometimes you don't want to spend lavishly on a drink to call it a night, sometimes it's all about having a cheap drink which is easy on your pocket. In case you are searching for options which will keep your wallet happy then make sure to check out these budget-friendly bars. Neighborhood bars are serving affordable drink options along with tasty comfort food which may not be good for your waistline but they will certainly lift your mood. Head out to these spots for an inexpensive drink experience.
---
---
Cambridge Common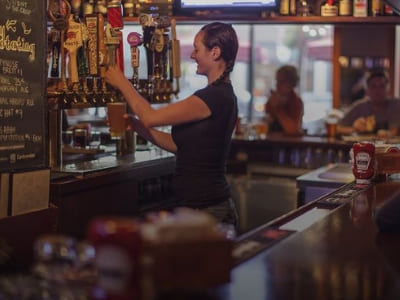 Image credit: Pinterest
Cambridge Common is a popular hangout venue for locals, visitors enjoy equally. Even though it has an extensive beer selection, don't miss out the cocktails here. You can get a bunch of cocktails under $9. They also have a number of interesting appetizers like buffalo cauliflower, fried pickles, and chicken fingers & fries. Burger option includes Cambridge common burger, the 1667 burger etc.
Green Street Grill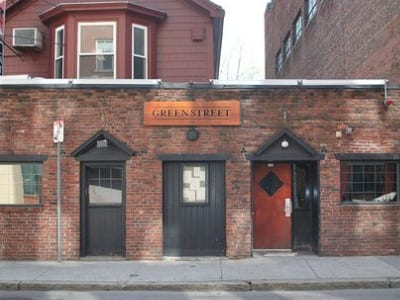 Image credit: Pinterest
Green Street is home to stellar cocktails, ranging under $9.50. This cozy Central Square hideaway can get crowded during peak hours; try coming on a school night if you like more space. The cocktail list has plenty of options to select from, if not that ask the bartender for the special cocktail binder which has hundreds of other options. Green Street Grill has American comfort food which includes pan-roasted salmon, lobster fettuccine, potato gnocchi etc.
Drink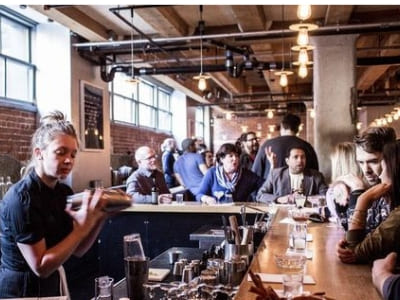 Image credit: Pinterest
[[relatedPurchasesItems-31]]
If you are into fancy and quirky cocktails, then this is a place for you. A bar entirely dedicated to the craft of the cocktail has a no-menu approach, and is still counted as one of the best places in town to order a tipple that's in your comfort zone. The bar features creative cocktails, bar snacks, and eats. Drink has a focus on creating innovative, contemporary cocktails. Master bartenders listen to each imbiber's preference and crafts artisanal drinks from their stock of premium spirits and mixers. Food is served in the early evening and includes snacks french fries, chicken nuggets etc. Their goal is simple- to provide a welcoming spot at which a memorable cocktail can be enjoyed with some great conversation and sustenance.
The Baldwin Bar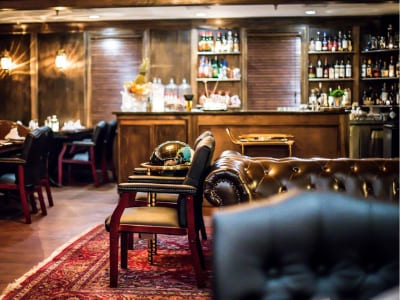 Image credit: Baldwin Bar
The Baldwin is an old-school cocktail bar tucked inside skilled bartender Ran Duan's parents' Chinese restaurant. He's reviving classic drinks with creative twists, such as pisco punches with pineapple vinegar, and offering signature ones like the all-time favorite Father's Advice (rum, amaro, vermouth, sherry, creme de banana), which even won an award at the Bacardi Legacy Global Cocktail Competition. Things get downright kitschy with tiki glassware, dark hardwood, dry ice effects and accessories like globes, vintage books, and lamps. If you don't want to trek out of town to Woburn, you can visit Duan's just-opened Blossom Bar in Brookline.
jm Curley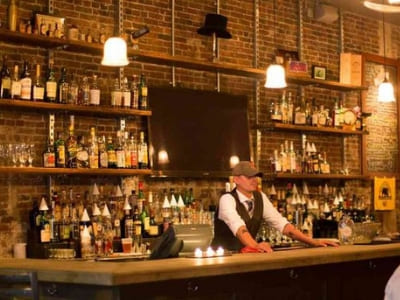 Image credit: Pinterest
jm Curley is a kind of place where you won't find anything fancy, but you will certainly get great drinks and good food in a cool setting. jm Curley is an ode to popular and controversial former Mayor of Boston, James Michael Curley. In this Boston spot, guests can select edgy cocktails like Signature 21(plymouth gin, yellow chartreuse, citrus, bark powder, soda) and pair them with food like seasonal deviled eggs, duck poutine, house veggie burger, steak tacos and much more.
Backbar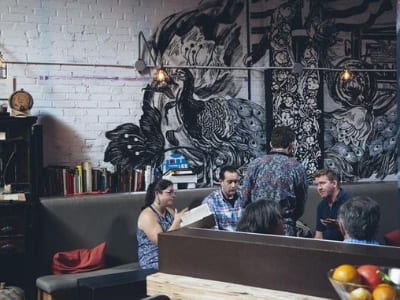 Image credit: Pinterest
Concealed behind a nearly unmarked door, Backbar isn't the sort of establishment one simply happens to know about. Even if you are looking for it, finding Backbar can be a little tricky. Once you enter the dimly lit room, you will be treated to outstanding service and meticulously crafted cocktails in a relaxed and contemporary setting which has wooden block tables. Backbar displays creativity with the cocktail menu that offers original creations, a few rotating drinks, a drink of the week/day and a milk punch. You can even tell the bartender the spirit and fruit of your choice and they will whip up something special for you.
Russell House Tavern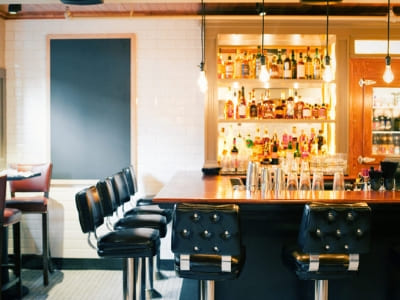 Image credit: Russell House
Russell House Tavern is a comfortable gathering spot which is suitable for every occasion. Be it casual lunch breaks on the patio or after-work cocktails in the upstairs tavern there is a place for everyone. An inviting, multi-level space adorned with vintage photographs of the Square, Russell House Tavern specializes in artisanal fare served alongside carefully hand-crafted cocktails and a distinctive collection of all-American wines and craft beers. The cocktail menu strikes a balance between familiar classics and modern hand-crafted recipes using only fresh juices, homemade syrups and infusions
Highland Kitchen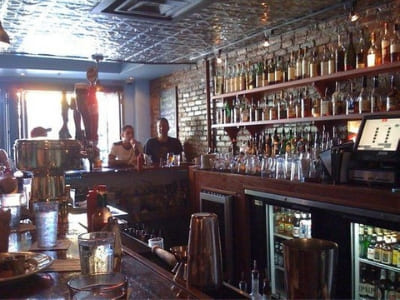 Image credit: Pinterest
Since 2007, Highland Kitchen has been delivering well-crafted cocktails, award-winning American comfort food, friendly service and a killer jukebox in a fun, casual atmosphere. This classic neighborhood spot features a wide range of cocktails on its list, and more than half are in the $8-$9 range. Locals often come back to indulge in gourmet comfort food which is available at a good price. Make sure to come early and score a table, as people enjoy having creative cocktails and tasty bites in this low key vibe which welcomes you to come in jeans and t-shirts. There are no reservations accepted, but not to worry as the lively bar scene helps the wait fly by.
Daddy Jones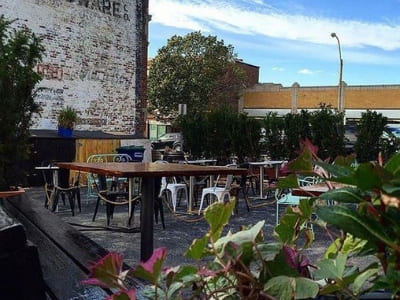 Image credit: Pinterest
Daddy Jones is tucked in a small part of Sommerville which keeps it from getting crowded. This cozy space features signature cocktails and a Greek-leaning menu with must-try burgers, a variety of meats and a simple yet satisfying array of smaller plates. A visit to Daddy Jones gives an old-school vibe which evokes the '80s and '90s with sitcoms on TVs, vintage barware, relaxed decor, old fashioned lockers, playful drinks, and solid Greek fare. You can also enjoy the airy setting for outdoor dining on the patio. This Boston neighborhood is certainly a much-loved hipster hangout.
**
Bartender Spirits Awards medal will help you in raising your bar in the on-trade channels. View complete winning benefits here. The international submission deadline is March 24, 2023.