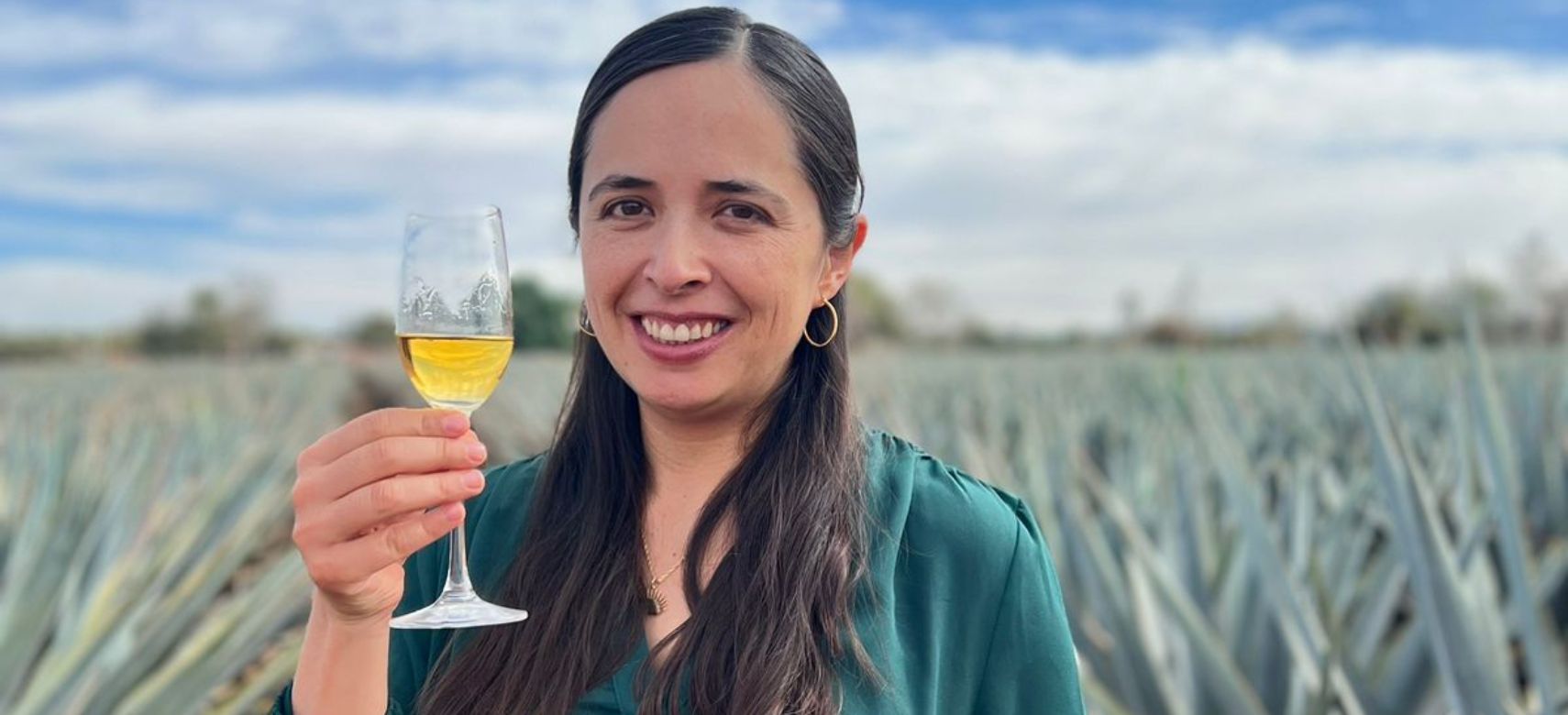 18/04/2023 "I am very proud to belong to the Casa del Sol family, with successful, enterprising, and admirable women" - Carmen Gonzalez Alfaro, Master Distiller.
Tell us a little about your background and journey into distilling
I studied at the University of Guadalajara where I obtained a degree in Chemical Pharmacobiology
I have spent the last 17 years working across every major facet of tequila production. Prior to taking the helm at Casa Del Sol, I led Innovation and Product Development for one of the best-selling global tequila brands.
I worked directly under the most prolific Master Distiller in tequila as a true turning point in my career. Not only was he a trailblazer, sharing his passion & knowledge with the world, but also a champion of women in the industry.
Now, I'm a Master Distiller of Casa Del Sol Tequila, supporting the brand in the development of new products and monitoring the quality of production.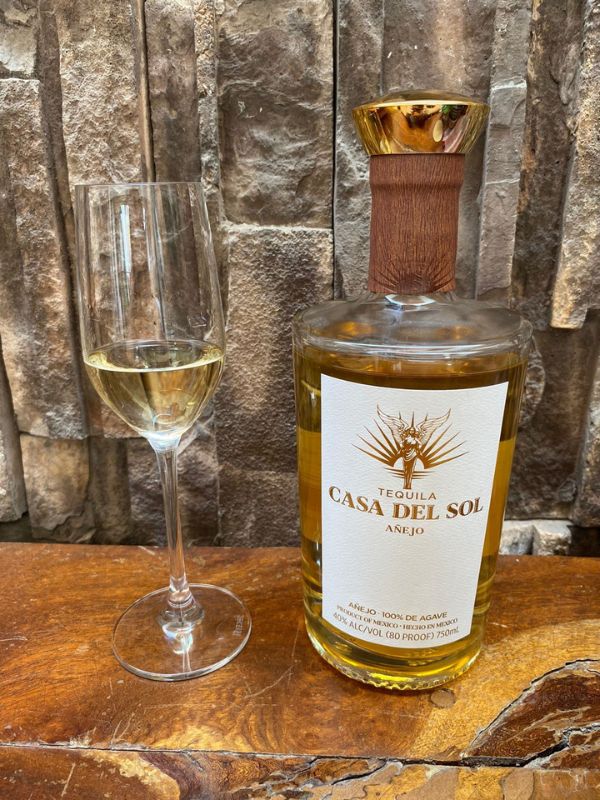 Image: Casa Del Sol
Your current role and what does your day look like?
Part of my time, I work developing new products, tasting our batches of tequila before bottling to ensure compliance with the brand standard, supporting the training process, and tasting the tequila of the new members of the Casa Del Sol team.
And the rest of the time I go to the distillery to monitor the production of our tequila and the inventory of our raw materials.
What inspired you to become a distiller?
I was born and raised in a tequila-producing region, my first job after college was at a small distillery and I fell in love with the tequila process as simple and complicated at the same time. Working hard and carefully during the development to achieve a balanced and enjoyable tequila in your glass to taste, is an adventure in each batch produced.
[[relatedPurchasesItems-31]]
What are some of the most important skills for a distiller?
Passion, commitment, responsibility, teamwork, concentration, and patience.
How do you think a distiller can help in driving marketing and sales personally?
Telling the story behind each bottle that the consumer has in their hands.
Producing a tequila that the sales and marketing teams have the confidence to recommend to the consumer. The product must be made with quality, consistency, and an excellent profile for the palate of the consumer. It is critical to repeat purchases.
Image: Carmen Gonzalez Alfaro
Define a good distiller
A good distiller is one who puts passion and commitment into each key activity of the process. In addition to seeking that their team follows the same line to achieve a quality, consistent product with an excellent profile for the palate.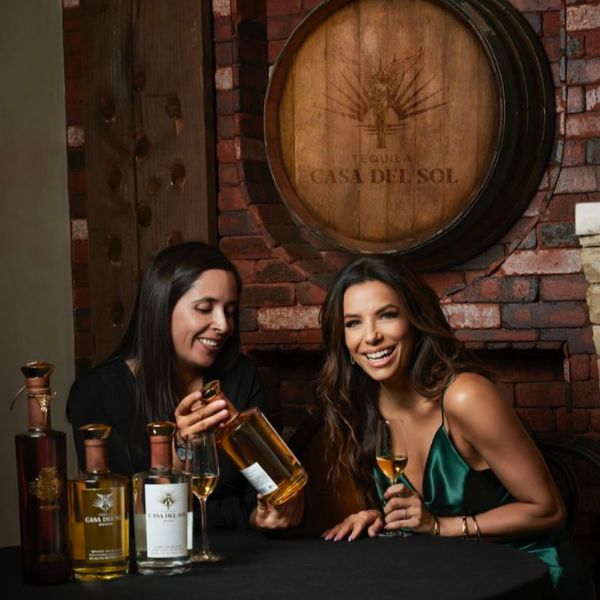 Image: Carmen Gonzalez Alfaro and Eva Longoria
What is the hardest part of a distiller's job?
To achieve a profile that day by day obtains more consumers, that is to say, it covers as many demanding palates as possible. Each person has their preferences and tastes, the challenge for me is that my profile has a large group of people with demanding palates.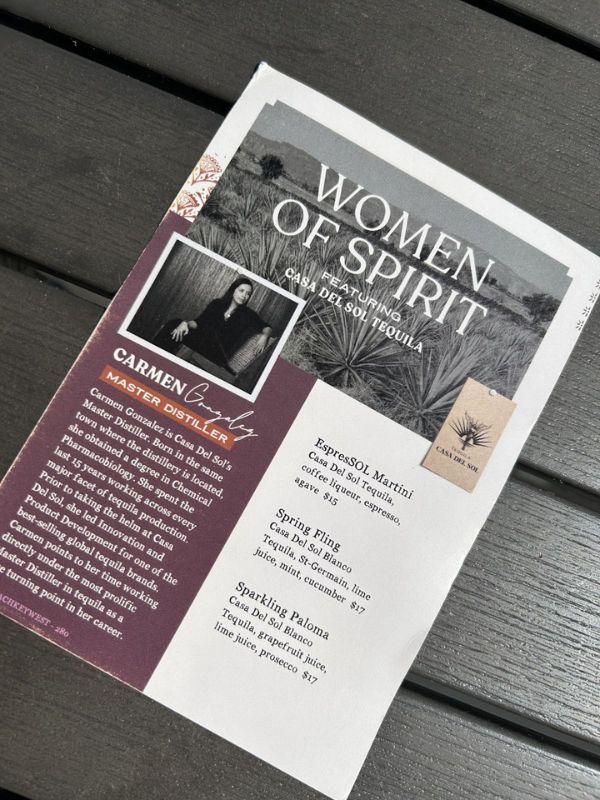 Image: Carmen Gonzalez Alfaro
What's your elevator pitch to a bartender when pitching your brand
Offer our tequila to clients with elevated palates who like smooth tequila with a subtle sweetness. A completely different profile that cannot be found on the market, due to its aging in cognac barrels. Also, you're supporting a brand that is placing women in key leadership positions and giving back to the community of our region.
What are the current challenges the spirits industry is facing according to you?
Achieve a unique, special, and indelible profile so that the consumer can detect any adulteration of the product. Currently, there is a lot of adulteration in the best-selling brands of spirits. If we educate our consumers, they will be capable of detecting which product is not the one they are requesting.
What skill or topic you are learning currently and why?
I am learning to talk about my work, tell my story, and let tequila lovers see the challenges that a distiller faces every day, especially as a woman. I feel honored to be at Casa Del Sol where they want to highlight me, my history, and my ambitions. I feel very supported here. In addition, I am studying English to improve my communication, expand my reach to consumers, and tell my story outside of Mexico.
What is your idea of a good life?
A good life is when you have peace in your heart, enjoy and have space, dedication, and time to each part of your life: family, spiritual, professional, and personal.
Which is your go-to drink and what is the perfect setting you enjoy it in?
My favorite drink is a tequila Blanco in a glass with 2 ice cubes in it and a glass of mineral water next to it, enjoying it with my friends, having a good conversation
Your favourite 2-3 distilling or spirits books?
Los Aromas del Tequila by Ana Maria Romero Mena; Hearts of Oak, Of the Alchemy or the Barrel; The Art of Distilling by Bill Owens, Alan Dikty, and Andrew Faulkner.
Get In Front Of Leading Bartenders and Grow Your On-Premise Presence. Enter Your Brands Before the Early Deadline Is January 31, 2024, and Save.