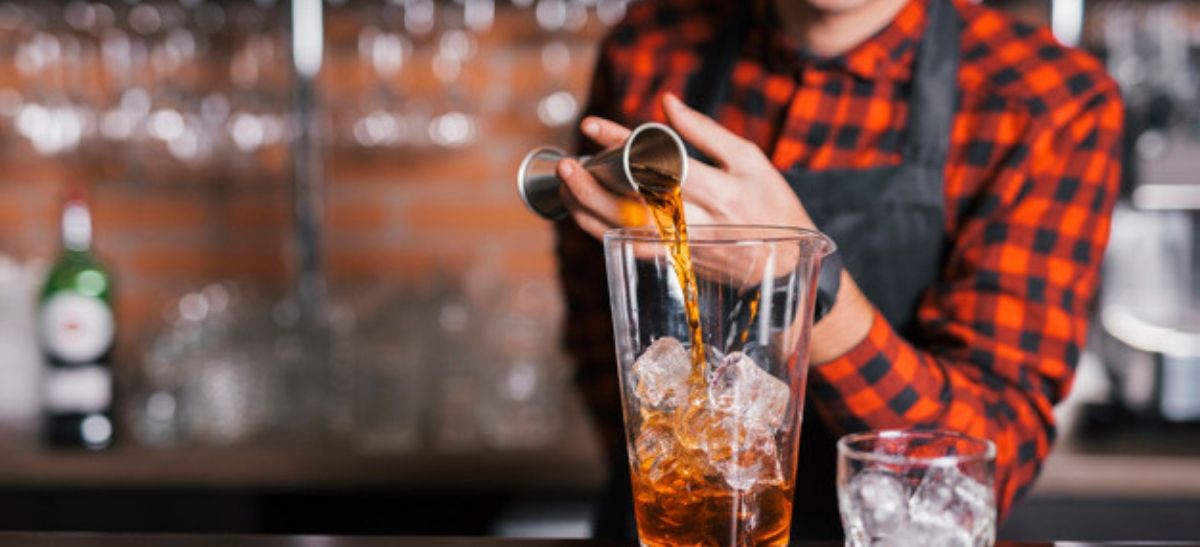 A rundown on the best bartenders of Chicago.
Chicago has not just some of the best bartenders in the Midwest, but also in the entire world. The city's best bartenders are regularly recognized by industry trade publications, as well as popular magazines like Bon Appetit. Whether it's an upscale cocktail lounge at a hotel or a swanky rooftop bar with stellar drinks, or just a classic dive bar with killer drinks, Chicago offers every kind of bar and lounge experience. Here's a closer look at the best bartenders of Chicago.
(Ranking in no particular order)
1. Julia Momose
Bartender Julia Momose is one of the youngest and most talented bartenders to rise to the top of the Chicago bartender industry. She has been named F&W "Best New Mixologist," Eater Young Gun, and member of the Zagat 30 Under 30. She is now the co-owner and creative director of Kumiko, a recent Bon Appetit Top 50 nominee. Prior to launching Kumiko, she was the head bartender and mixologist at GreenRiver, a cocktail bar located on the 18th floor of a building in Streeterville. At GreenRiver, a Michelin-starred restaurant run by Danny Meyer's Union Square Hospitality Group, she perfected a number of exotic drinks, including the MacSwiney (Pierre Ferrard 1840 Cognac, vanilla, lemon, kirsch) and The Wink and Nod (Japanese whisky, amaretto, rice wine vinegar and a lotus root garnish). In fact, a surprising number of her cocktail creations feature Japanese whisky – a fact that is easier to understand once you see her Instagram feed and its many references to Japanese culture.
2. Nandini Khaund
Cindy's, a rooftop bar located on the top floor of the Chicago Athletic Association Hotel in the city's world-famous Loop, is the go-to destination to impress a business acquaintance or a potential romantic interest. Heading up the bar at Cindy's is Nandini Khaund, who is famous for her "mystical concoctions," including the Aegean Sea, Grey Garden and the very unique "We'll Always Have Paris" (a mix of gin, Cocchi Americano, fresh strawberries, house-made pistachio milk, date syrup, cardamom, lemon and a rose petal garnish). Stay for the gorgeous views of Millennium Park and Lake Michigan from the rooftop.
3. Matty Eggleston
Spilt Milk is an easy-going, very chill lounge located in the Logan Square neighborhood of Chicago. The head bartender, Matty Eggleston, formerly oversaw the beverage program at Chicago hotspots like Perennial Virant and Nico Osteria. He comes to Chicago by way of Los Angeles, which helps to explain why his favorite cocktail creations have a sense of laidback California cool to them. In his cocktail creations, he emphasizes seasonal produce, fresh juice and very evocative, dynamic flavors. Stop by the Spilt Milk Tavern, and there's a good chance he might offer you a house-infused vermouth shot of the day.
4. Laura Kelton
Bad Hunter is known for is vegetable-forward fare, and the beverage program emphasizes offerings such as natural wines and low-ABV sessionable cocktails. The mantra of Laura Kelton, head bartender at Bad Hunter, is, "A cocktail should always be greater than the sum of its parts." Case in point: her Mermaid Water cocktail, an iridescent pink cocktail that changes flavor as it waits for you to finish it. And, oh yes, it's garnished with a palm leaf that is gently shaped to resemble a mermaid fin. Kelton is often invited to guest bartend at other establishments around Chicago, including the Sportsman's Club.
5. Jess Lambert
One of the signature cocktail creations of Jess Lambert at Boleo in The Loop is "Adulting is Hard" (a mix of 12-year rum, pisco, and chai-spiced cereal milk). Boleo is a rooftop bar at the Kimpton Gray Hotel, known for its sultry live beats of South America on a year-round rooftop.
6. Scotty LoBianco
In the River North neighborhood, you'll find a surprising tropical oasis at Broken Shaker, which has been described as being "straight out of South Beach." An alum of The Berkshire Room, Scotty LoBianco is justly famous for some of his unique creations, such as Squash the Beet (tequila, Mexican spiced pumpkin, citrus and, of course, roasted beet).
7. Kristina Magro
In the posh Wicker Park neighborhood, Pub Royale stands out for its unique beverage program – a fact best explained by the fact that Pub Royale bills itself as "a cross between an Indian restaurant and an English pub." It was named by Bon Appetit as Best New Restaurant of 2015. Kristina Magro's most famous creation is known as The Whiskey Cup (whiskey, lemon, ginger, and Letherbee Royal Cup) – a creation that Magro has called simple, approachable and flavorful. Prior to Pub Royale, Magro had bartending stints at Fulton Market Kitchen, Bordel, Queen Mary and Estereo.
8. Joel Rund
At The Sixth, an intimate cocktail bar in Lincoln Square, Joel Rund has turned his love of carpentry into a unique cocktail creation methodology – he'll carve up crystal blocks of ice into custom cubes of ice for stunning drinks. He has perfected the art of freezing live flowers in frozen blocks of ice, but what has turned him into an Instagram sensation is something known as the Silly Rabbit Cocktail (involving Trix cereal frozen into colorful blocks of ice). He has also managed the beverage program at Rebar and De La Costa (a Latin hotspot).
Chicago's bar and restaurant scene is dynamic and full of exciting new possibilities. From speakeasies to dive bars, from swanky hotel lounges to intimate jewel boxes, Chicago is full of drinking establishments led by to-flight bartenders and mixologists. Be sure to follow these star bartenders on Instagram, or even better, plan to stop by in person the next time you're visiting The Windy City.