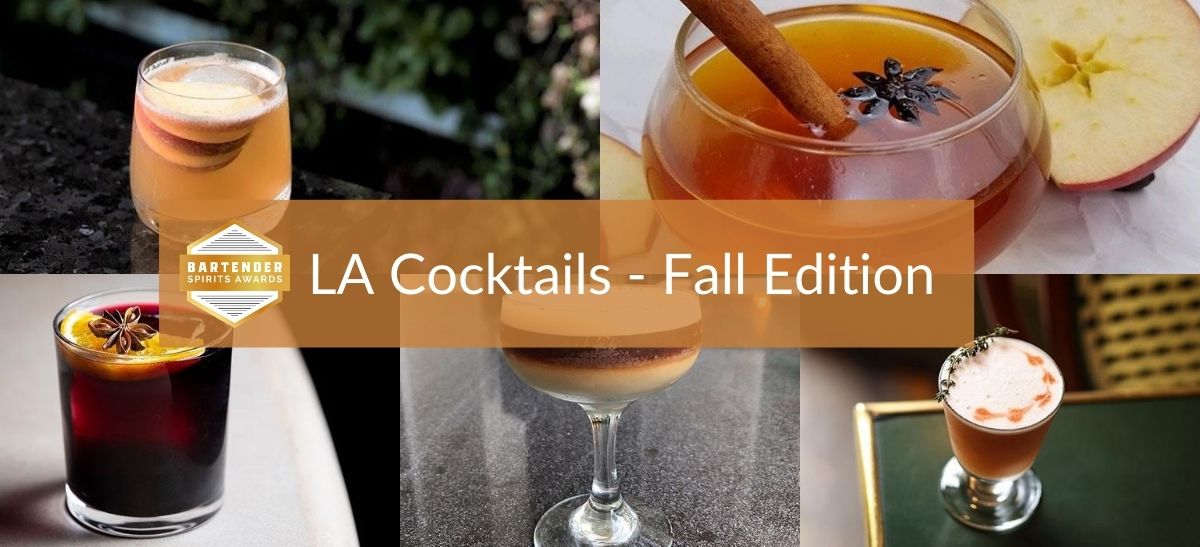 14/08/2020 Here's a comprehensive guide around the cocktail scene in 'Los Angeles - Fall Edition' for you to refer to if you're thinking of going out to try the best that LA has to offer!
Like it or not, summer is long gone, which means it's time to swap out those refreshing mojitos and sweet sangrias for some warmer libations. With rich ingredients including apple brandy, nutmeg, pumpkin and espresso, check out these 10 fall cocktails to try in L.A.
Autumn Bell at Ronan
At Ronan, Melrose's buzzed-about wood-fired pizza place,Beverage Director Nick Meyer created the Autumn Bell made with pineapple,mezcal,lime,falernum and gochugaru (Korean Chile flake) for a little pepper spice kick.The cocktail also features a special spice blended in-house which includes star anise,fennel pollen,cinnamon,clove,ginger and nutmeg.It drinks like a summer favorite,but is loaded with autumn flavors.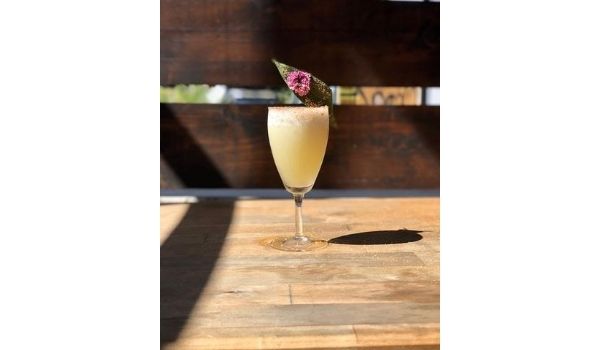 DJam House at Bibo Ergo Sum
With a name that translates to "I Drink Therefore I Am."West Hollywood cocktail destination Bibo Ergo Sum,has a stellar reputation for a reason.Under the Neon Menu, which pays tribute to the drinks from days of disco and the decade that followed,you'll find the DJam House cocktail made with St. George Pear Brandy,Plymouth Navy Strength Gin,Suze Gentian,fresh lemon juice,cherry Lambrusco and star anise.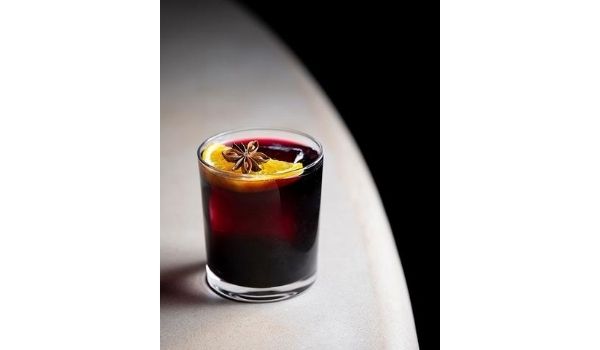 Test of Thyme at Big Bar
Alcove's Big Bar in Los Feliz is one of the best spots around to enjoy hand-crafted cocktails in a charming indoor/outdoor setting. This fall, try the bar's sour rift Test Of Thyme made with Glenfiddich, Old Forester Bonded Rye, Lo-Fi Gentian Amaro, grapefruit, lemon, egg white, thyme and Bitterman's hopped grapefruit bitters.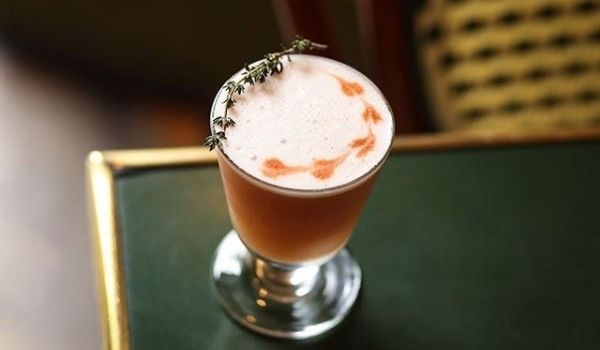 Autumn's Harvest at Bottlefish
Bottlefish, an upscale-yet-approach seafood restaurant in the Brentwood neighborhood, proudly adheres to the Monterey Bay Aquarium's Seafood Watch program standards – ensuring that their seafood is fished, farmed, and sourced in ways that support a healthy ocean. The bar program is just as fresh, utilizing seasonal flavors and ingredients prepared in-house. This season, order the Autumn's Harvest made with Laird's Applejack brandy, apple cider, lemon juice, maple simple syrup and a dash of Angostura bitters.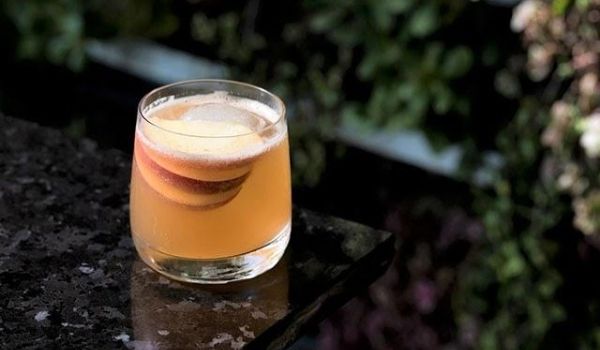 THE LOVEABLE CURMUDGEON AT THE SHELBY
The Shelby is one of the newest spots on Third St. and has quickly garnered a stellar reputation as one of the best bars in the neighborhood. The handsome space, which occupies the long-closed Sushi Roku building, features marble tabletops, stuffed leather seats, rounded booths, old Hollywood photos on the walls and effortlessly cool brick backdrop. This fall, drop in and as for The Lovable Curmudgeon, a rich take on a classic Old Fashioned made with Craigellachie 13yr whisky.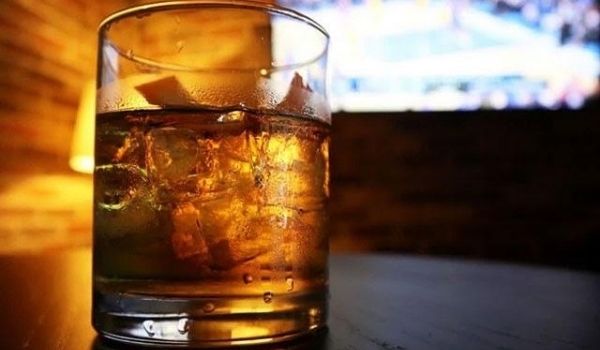 THE BAJONET AT A.O.C.
Tis' the season for spices! Over chic French eatery A.O.C., Christiaan Röllich, author of the celebrated cocktail book, "Bar Chef – Handcrafted Cocktails," created The Bajonet. The creative cocktail is made with an exotic combination of opuntia, cinnamon, ginger, orange and cayenne.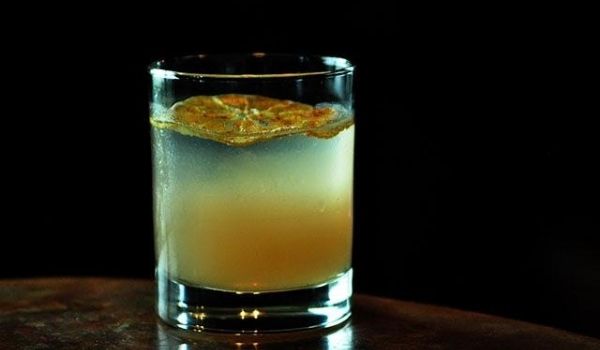 MARIGOLD AT TAVERN
Halloween may be over but pumpkin flavors are still going strong. Throughout the rest of the autumn season, check out the Marigold cocktail at Tavern made with tequila, pumpkin, allspice dram, fernet and coffee bean for a little pick me up.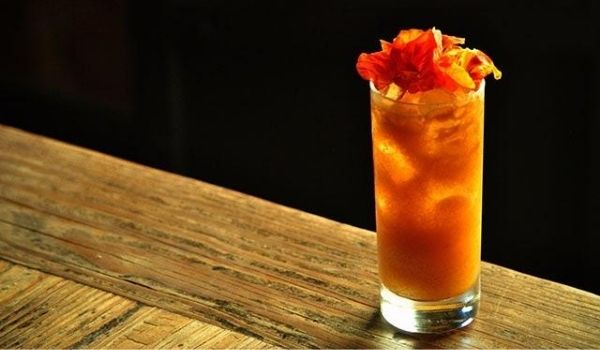 PEAR NECESSITY AT 101 NORTH EATERY & BAR
In between pumpkin picking and watching football stop by 101 North Eatery & Bar for Sunday brunch or Tipsy Tuesdays and try the Pear-Necessity made with vodka, Bartlett Pear, fresh ginger and nutmeg. Whatever your fall festivities, this cocktail is "peary" necessary.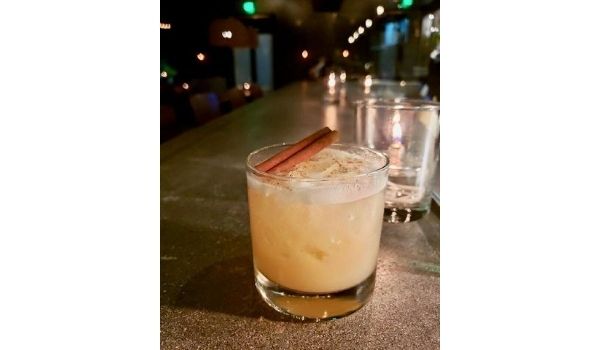 SPIKED PEANUT BUTTER CIDER AT TANINO RISTORANTE
Take classic apple cider to the next level this season. Available at Westwood's Tanino Ristorante, indulge in a Spiked Peanut Butter Cider made simply with Screwball Peanut Butter Whiskey, hot apple cider and garnished with fresh apple slices and a cinnamon stick. Toasty feels to follow.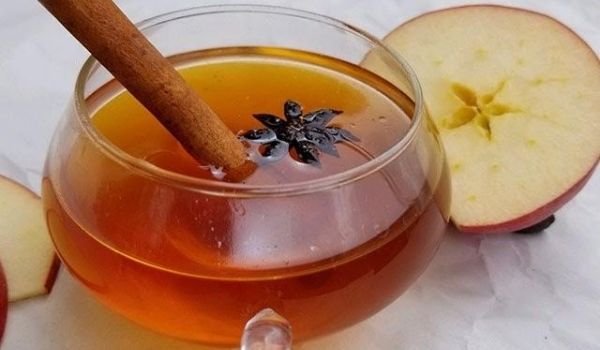 ESPRESSO MARTINI AT THE LIVING ROOM
Perk up with an Espresso Martini at the Living Room, the stylish lobby/small bites bar inside the W Hollywood. The classic fall cocktail was created here with a twist featuring Grey Goose Vodka, espresso, Frangelico, agave and sweet chai cream.