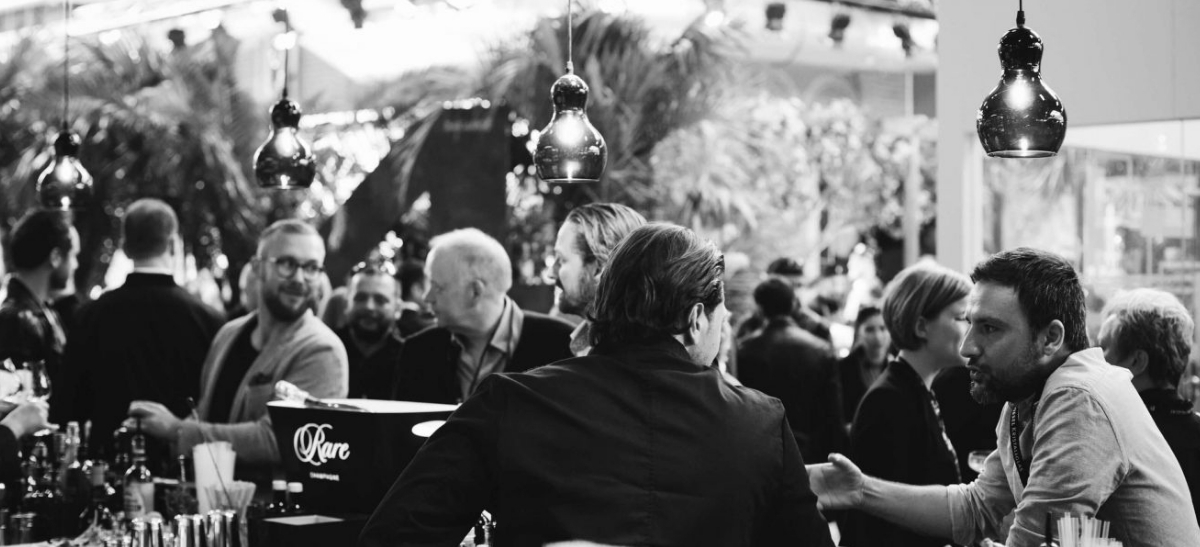 20/12/2018 Here are some of the major drinks industry events and conferences around the world for bartenders to check out in 2019.
The global bar scene is moving swiftly. Global industry events, tradeshows and gatherings are some of the most imperative mediums, where you can learn, network and remain updated on recent trends and advancements within the industry.
---
---
For the upcoming period, these are the most important events and conferences around the world that every bartender should take note of.
San Antonio Cocktail Conference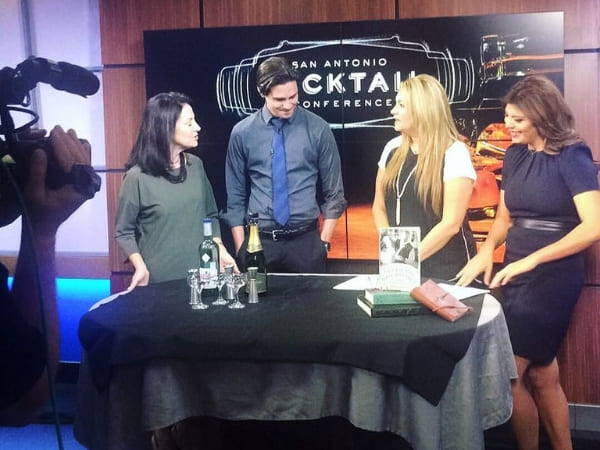 San Antonio Cocktail Conference was launched by Mark Bohanan. This annual conference takes place around the city, continuing for six days. It is renowned as the best cocktail festival in the country. This conference is now in its seventh year and it has been named 'one of the best' by well-known publications such as Fodor's Travel. Each year, top bartenders and cocktail enthusiasts from around the world meet up in this cocktail festival. They organize educational seminars, guided tastings and cocktail parties during this six-day conference.
Date: Jan 14, 2019 - Jan 20, 2019
Paris Cocktail Week
In upcoming January, Paris is going to welcome the fifth edition of Paris Cocktail Week. This event is designed by the duo, Eric Fossard and Thierry Daniel. The Paris Cocktail Week brings together hundreds of restaurants, hotels and bars and the influential bartenders on one floor. In an upcoming event in 2019, PCW is going to have a theme: the great mix and it will follow several important trends including 'Spirit Free'.
Date: Jan 18, 2019 - Jan 26, 2019
Winchester Cocktail Week
Winchester Cocktail Week provides you with the best opportunity to sample the city's cocktail scene. It is Hampshire's biggest festival of spirits and cocktails. The event is going to celebrate its fourth year in 2019. It's a whole-week event thriving with cocktails, parties and competitions in Winchester.
Date: Feb 04, 2019 - Feb 10, 2019
Night Club & Bar Show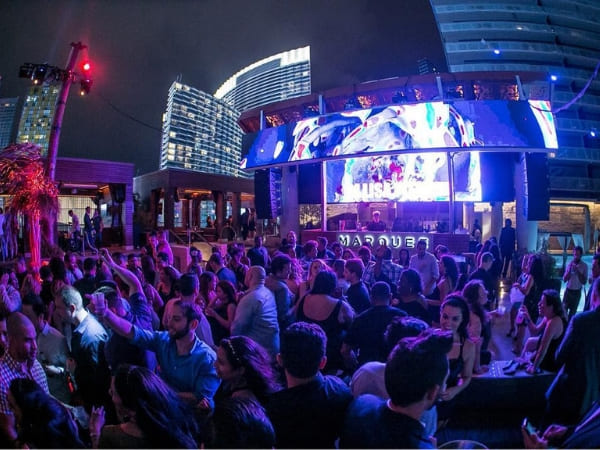 Night Club & Bar Show is one of the few programs designed to meet the requirements and disputes of bar owners, operators and professional seeking out to go ahead in the industry. It is focused on to excel in all aspects of running a successful and profitable bar or nightclub. It's a three-day education program which helps professionals to keep up with the current scene changing at a fast pace.
Date: Mar 25, 2019 - Mar 27, 2019
Singapore Cocktail Festival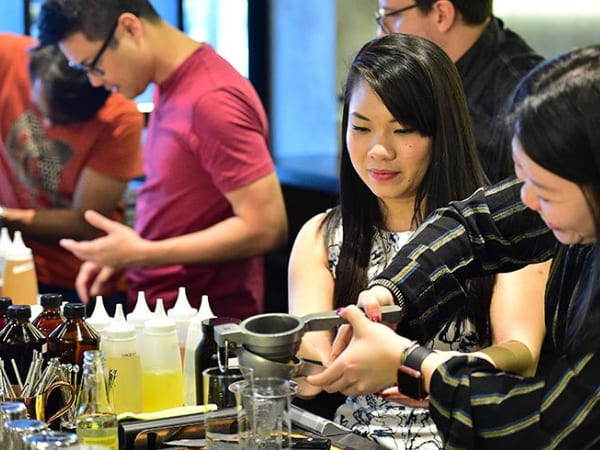 Annually held, Singapore Cocktail Festival is one of the major social and experimental gathering of beverage makers and lovers from around the world. This event is a combination of immersive experiences, craft workshops and exciting parties and promotions. It is one of the largest celebrations of cocktail events in Asia which brings world-class mixology experiences for bar tours, bartenders and drink makers.
Date: May 04, 2019 - May 13, 2019
Tokyo International Bar Show
Tokyo International Bar Show is the first of its kind to be held in Asia. It will bring together bars, cocktails and whisky with an immensely successful program to satisfy liquor lovers of all kinds.
Date: May 11, 2019 - May 12, 2019
Bar Convent Brooklyn
Passion and appreciation for premium and craft spirits is the driving force for this event. Bar Convent Brooklyn is an environment where the pioneers of the bar and beverage community get together to celebrate and carve the future of spirits culture through education, best practices and generating business opportunities. At this event, bars and beverage professionals network with peers and learn about techniques, new trends and new products in domestic as well as international market.
Date: Jun 11, 2019 - Jun 12, 2019
Bar Convent Sao Paulo
Bar Convent Sao Paulo is in its first year in Brazil. It will bring together local bar owners and bartenders giving them the opportunity to meet up with international spirits brands and other important industry professionals.
Date: Jun 16, 2019 - Jun 17, 2019
Imbibe Live London
Imbibe Live is the annual exhibition for everyone who sources, serves or buys drinks in the licensed on-trade. It brings together sommeliers, buyers, managers, publicans, bartenders and thousands of visitors each year to Olympia, London. It focuses on the entire world of on-trend specific drinks including wine, beer, spirits, cocktails and a few others. It's a mix of ground-breaking seminars, rare and unique tastings, sourcing of new products and discovering new trends.
Date: Jul 01, 2019 - Jul 02, 2019
Tales of the Cocktail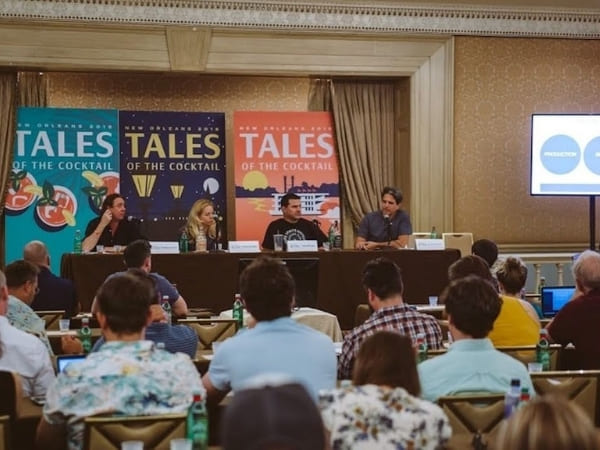 Tales of the Cocktail is a part of a non-profit organization and global leader of spirits education. The focus of this event is to educate, advance and support the hospitality industry through programs to benefit individuals and organizations. The worldwide cocktail community meets up at this event which is now returning for its 17th year. The event will feature brand new seminars, tastings, competitions and networking opportunities.
Date: Jul 16, 2019 - Jul 21, 2019
Sydney Bar Week
Sydney Bar Week is organized by Spanton Media Group Pty Ltd which is a leading hospitality trade media company of Australia. It is a five-day event covering around thirty programs throughout Sydney.
Date: Sep 14, 2019 - Sep 18, 2019
TFWA Expo
Tax-Free World Association Expo focuses on the duty-free and travels retail industry. It comprises of the exhibition followed by a conference program where big experts from the industry will speak.
Date: Sep 29, 2019 - Oct 04, 2019
Lagos Cocktail Week
Lagos Cocktail Week is an event celebrating the unique cocktail culture in Nigeria. It comprises of varied events, seminars and training sessions. It is a six-day event focusing on educating on local and international cocktail culture, informing on global trends and entertaining individuals, businesses and corporations.
Date: Sep 30, 2019 - Oct 04, 2019
London Cocktail Week
London Cocktail Week is one of the biggest and most lively celebrations of fabulous cocktail scenes in the world. It is arriving in its tenth year in 2019, and it will continue for ten days with various events and programs.
Date: Sep 30, 2019 - Oct 06, 2019
World Class Finals 2019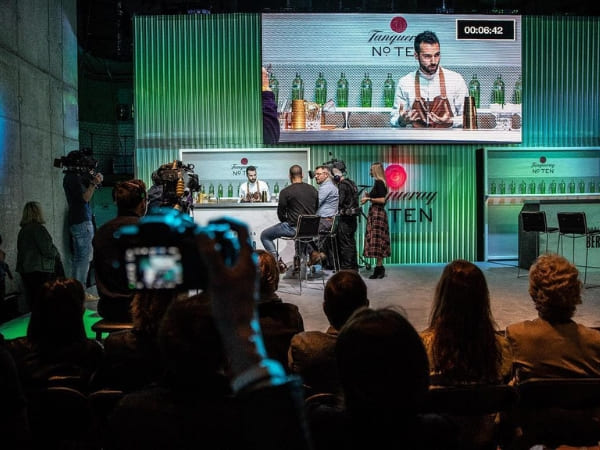 World Class Finals was launched in 2009 and now it is in its tenth year. It focuses on transforming fine drinking and cocktail culture around the world. It has supported and educated over 250,000 bartenders through its training programs. Each year, it brings together the best bartending talent from around the world and crowns the world's best bartender.
Date: Oct 05, 2019 - Oct 06, 2019
Bar Convent Berlin
Bar Convent Berlin is one of the major international trade fairs for the bars and beverage industry. Each year, industry's representatives from different countries gather in Berlin to make new contacts and to find out about new products.
Date: Oct 07, 2019 - Oct 09, 2019
Athens Bar Show
Athens Bar Show is an annually held educational expo which brings together thousands of bartenders and bars professionals every year. It helps to find solutions for your own bars through seminars and lectures by different professionals from around the world.
Date: Nov 06, 2019 - Nov 07, 2019
We will keep on adding new events as and when they are declared throughout the year, so stay tuned and updated.