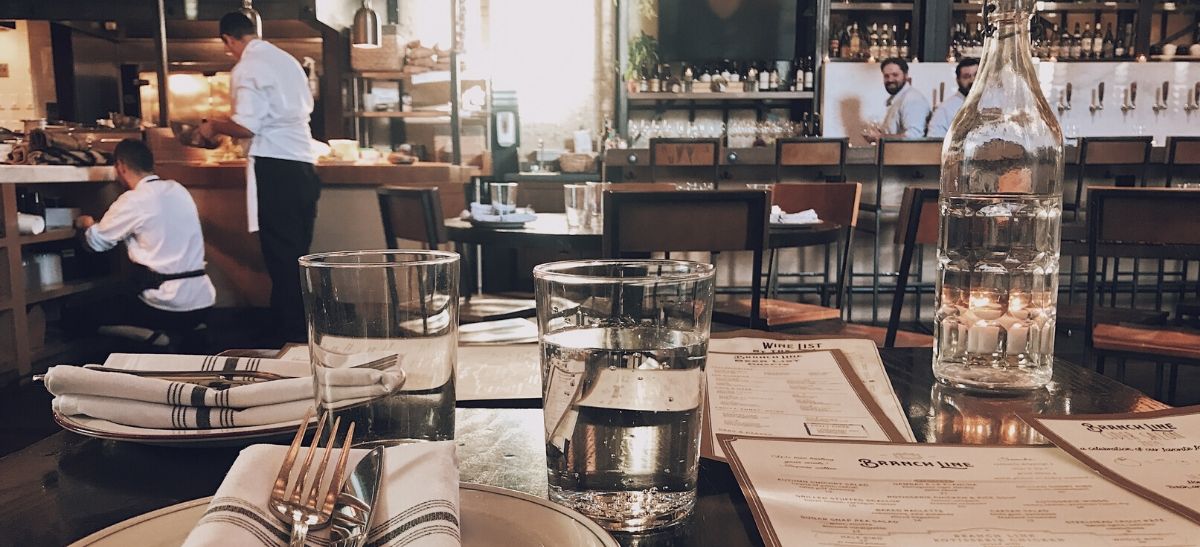 21/05/2020 The National Restaurant Association has released a comprehensive reopening guide for the restaurant industry to ensure a safe and secure environment for employees and guests post COVID-19 lockdowns.
Source: National Restaurant Association
The 10-page guide, created with input from the FDA, Center for Disease Control and Prevention and Environmental Protection Agency, lists a variety of recommendations such as sanitizing tabletops between seatings, discarding single-use items like paper menus and installing sneeze guards along buffet bars.
Additionally, the document incorporates recommendations from FDA's just-released Best Practices for Retail Food Stores, Restaurants, and Food Pick-Up/Delivery Services During the COVID-19 Pandemic.
The association said the guidance builds on already established best practices restaurants have put in place since the spread of COVID-19.
"Adding to current best practices is an approachable way for owners and managers to put the modified protocols into practice as state and local officials begin to open communities," Sherman Brown, executive vice president, training and certification, said in a statement.
The guidance offers instruction on how to begin serving customers in partial and full-service capacities. The Association encourages combining the guidelines with existing corporate policies, the FDA Food Code, ServSafe training, and recommendations from local health officials.
---
The guidelines cover four areas.
1. Food safety
Follow and maintain food-safety practices as carefully as the COVID-19 safety protocols.
-> Discard all out-of-date food items.
-> Put sneeze guards in place where local and state officials permit salad bars and buffets.
-> Change, wash and sanitize utensils frequently, and place appropriate barriers in open areas. Cafeteria-style (worker served) is permissible with appropriate barriers in place.
-> If providing "grab-and-go" service, stock coolers to no more than minimum levels.
-> Ensure the person in charge at your establishment is ServSafe certified and that his or her certification is up to date. Provide food-handler training to refresh employees.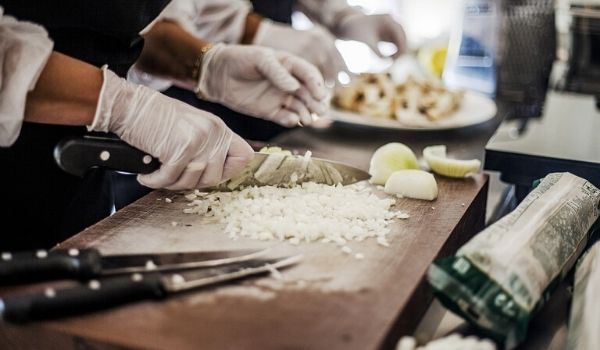 2. Cleaning and sanitizing
Thoroughly detail-clean and sanitize your entire facility, especially if it's been closed.
-> Focus on high-contact areas touched by both employees and guests.
-> Do not overlook seldom-touched surfaces.
-> Follow sanitizing material guidance to ensure it is at effective sanitizing strength, and to protect surfaces.
-> Between seatings, clean and sanitize table condiments, digital-ordering devices, check presenters, self-service areas, tabletops, and common-touch areas.
-> Avoid all food contact surfaces when using disinfectants.
-> Discard all single-use items. Consider using rolled silverware and eliminating table presets.
-> Remove lemons and unwrapped straws from self-service drink stations.
-> Clean and sanitize reusable menus. If you use paper menus, discard them after each customer use.
-> Implement procedures to increase how often you clean and sanitize surfaces in the back-of-house.
-> Avoid all food contact surfaces when using disinfectants.
-> Check restrooms regularly, and clean and sanitize them based on frequency of use.
-> Make hand sanitizer readily available to guests. Consider touchless hand sanitizing solutions.
3. Employee health monitoring and personal hygiene
It is important to do a pre-check to make sure employees are healthy as they report to work.
-> If an employee becomes ill or presents signs of illness, identify the signs during a pre-work screening and send them home. Follow your business's established policies on when the ill employee can return to work. At a minimum, follow CDC guidelines; tell the employee to self-isolate for seven days from the onset of symptoms, and be symptom-free for three days without medication.
-> The CDC has not mandated taking an employee's temperature. Any operator who chooses to do so should engage health officials first and adopt policies aligned with proper procedures.
-> Train all employees on the importance of frequent hand washing, use of hand sanitizers with at least 60% alcohol content, and give clear instruction to avoid touching hands to face.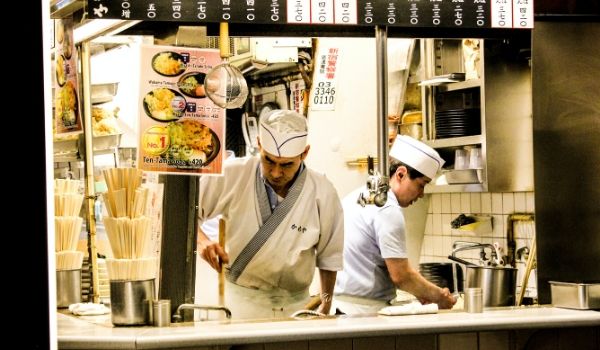 4. Social distancing
Guests as well as employees should maintain distance.
-> Post signage at the entrance stating no one with a fever or symptoms of COVID-19 can enter the restaurant.
-> Update floor plans for common dining areas, redesigning seating arrangements to ensure at least six feet of separation between table setups.
-> Design a process so guests stay separated while waiting for seating. Don't allow them to congregate in waiting or bar areas. This process can include floor markings, outdoor distancing, waiting in cars, etc.
-> Limit party size at tables to no more than the established "maximums approved" as recommended by CDC or approved by local and state government.
-> Physical barriers are acceptable where practical, especially in booth seating.
-> Consider a reservations-only or call-ahead-seating business model to better space diners.
-> Social distancing measures based on square footage should take into account service and guest areas.
-> Remind third-party delivery drivers and any suppliers that you have internal distancing requirements.
-> Limit contact between wait staff and guests.
-> If practical, physical barriers such as partitions or Plexiglas at registers are acceptable.
-> Use technology where possible to reduce person-to-person interaction, including mobile ordering, menu tablets, texts on arrival for seating, and contactless payment.
-> Determine ingress/egress to and from restrooms to establish paths that mitigate proximity for guests and staff.
-> Consider an exit from the facility separate from the entrance.
---
The COVID-19 pandemic has had catastrophic impacts on the restaurant industry due to shelter-at-home mandates.
Get In Front Of Leading Bartenders and Grow Your On-Premise Presence. Now Accepting International and Domestic Submissions. Enter Your Brands Before Super Early Deadline Is October 31, 2023, and Save.