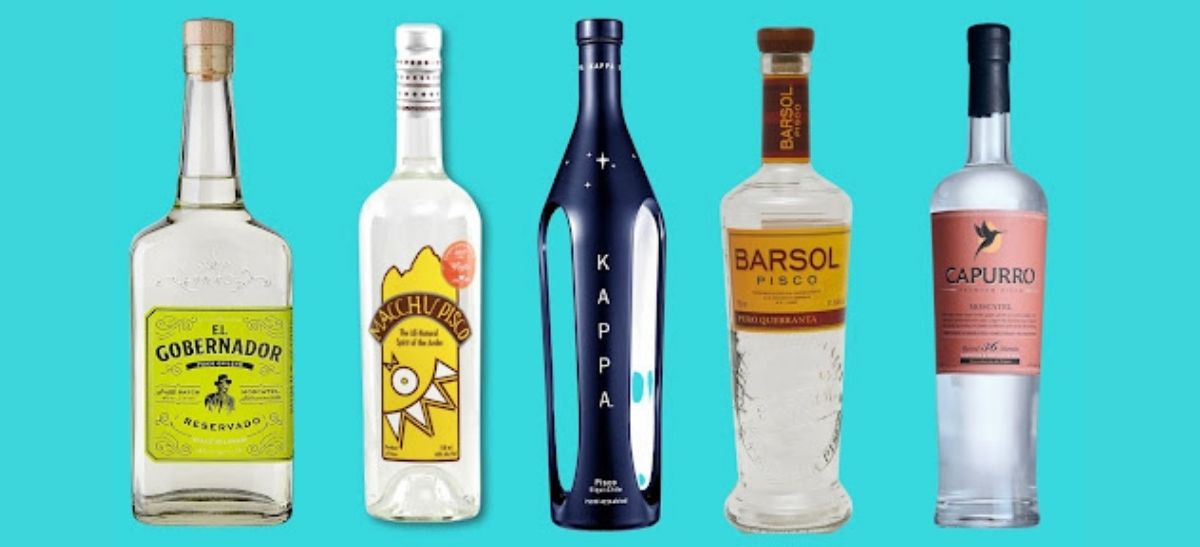 12/09/2022 The clear grape brandy, Pisco is stirring things up in the global cocktail market, and here are some of the best ones you should try.
A type of Brandy, Pisco is a colorless spirit that is made by distilling wine or fermented grape juice. It is produced in Peru and Chile because of the exceptional quality of grapes grown there due to the low humidity and semi-arid climate. Because of these weather conditions, the grapes have a concentrated sugar content which boosts the fermentation process and gives more alcoholic wines and thus better Piscos. The global Pisco market has immensely grown over the past few decades and was valued at US$558.5 million in 2020 with Chile accounting for the maximum market share according to the Allied Market Research. For the longest time, Pisco has only seen success in the American market but now it is beginning to develop a greater demand across borders.
United by the term Pisco, there are still differences between Peru and Chile when it comes to the grape brandy. Both the countries have laid down certain regulations that are supposed to be followed to make Pisco. The Peruvian Pisco can only be made from one of the eight grape varieties out of which four are aromatic and four non-aromatic. Once it is distilled, it has to rest in glass jars for three months and nothing can be added to it. It comes in three types - Pisco Puro, Pisco Acholado, and Pisco Mosto Verde. When sold in Chile, it must be relabelled with 'Aguardiente', a generic term for fermented beverage, or 'Destilado De Uva' meaning grape distillate. On the other hand, the Chilean Pisco has more relaxed regulations and can be made from thirteen grape varieties. Once it is distilled, it can either be unaged or aged in American, French oak, or Rauli, a native tree to Chile.
Piscos have managed to reach the global market mainly due to their ability to be a great ingredient of the famous Pisco Sour, a Peruvian cocktail made with Pisco, egg white, simple syrup, lemon juice, and aromatic bitters. The cocktail culture across the U.S. has managed to uplift the image of Piscos and made it a famous spirit in not just U.S. but also abroad. The tourism board of the countries has played a huge role in spreading their awareness and increasing their demand as well. Expected to reach a market value of US$1,173.6 million by 2030, the grape brandy is already pouring well across the globe. This Pisco Sour day we short-listed some of the best Piscos for you to try.
Macchu Pisco
Made from the Quebranta grape, the Macchu Pisco has herbal, grassy, and earthy notes. With a smooth and subtle flavor when served on the rocks, this Pisco even makes a delicious base for the iconic Pisco Sour. On the nose, it has aromas of light vanilla, lime peel, and white pepper. On the palate, it opens up stunning flavors of white pepper, vanilla sugar, lime, yuzu, and cinnamon.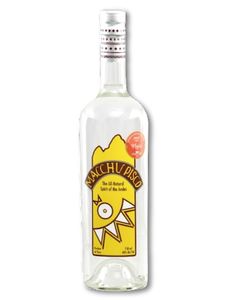 Macchu Pisco
Country - Peru
Grape - Quebranta
Price - $31.78
Capurro Moscatel
Made with the labor of love, the Capurro distillery practices biodynamic farming and releases their Piscos only after resting them for one whole year and that is what sets them apart. The Capurro Moscatel has beautiful tasting notes of roses, orange blossom, cardamom, red apple skin, and bartlett pear which elevates the flavor of your Pisco Sour.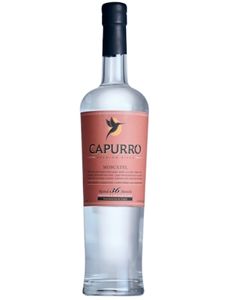 Capurro Moscatel Pisco
Country - Nasca, Ica, Perú
Grape - Moscatel
Price - $37.99
Kappa Pisco
Hailing from the Elqui Valley of Chile, Kappa has been a hit amongst the cocktail scene in South America. Borrowing its name from the Kappa Crucis star cluster which is visible in the Southern Hemisphere, the Pisco has a stunning blue bottle that catches your attention. It is floral and fragrant on the nose with beautiful aromas of lavender, vanilla grass, hay, peaches, apricots, and raspberries. On the palate, it is oily and covers the mouth with vanilla, fruits, and floral notes.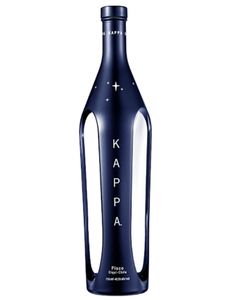 Kappa Pisco
Country - Elqui Valley, Chile
Grape - Muscat
Price - $32.99
Waqar Pisco
Following the tradition of 170 years, Waqar Pisco is an ultra-premium distillate that stays true to its origin. The Pisco is made with 100% Muscat grapes that are grown on the feet of the Andes mountains and are harvested by hand. Waqar has fabulous aromas of overripe pears and grapes and honeysuckle blossom. On the palate, it tastes of pear and grape with cracked black pepper, herbal thistle, star anise, and menthol. This Pisco just doesn't compliment a Pisco sour but many other Pisco-based cocktails like Huascar and Grapatini.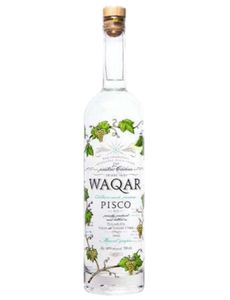 Waqar Pisco
Country - Tulahuén, Chile
Grape - Alexandria Muscat and Pink Muscat
Price - $26.80
[[relatedPurchasesItems-31]]
BarSol Puro Quebranta Pisco
Crafted in small batches and bottled at the estate itself, BarSol is an artisanal Pisco that is made in the Southern Valley of Ica in Peru. It is distilled with 100% Quebranta grapes and offers exquisite purity, clarity, and smoothness in a spirit. On the nose, it gives delicate aromas of pears, red apples, and fresh-cut grass which is complemented by dry fruits and pastry notes. On the palate, it opens up stunning notes of ripe pear, red apples, red grapes, citrus fruits, roasted almonds, walnuts, pecan, and dark chocolate.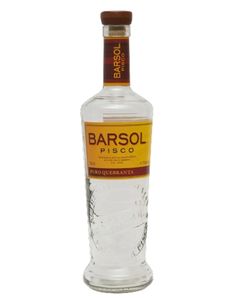 BarSol Puro Quebranta Pisco
Country - Ica, Peru
Grape - Quebranta
Price - $27.00
El Gobernador Pisco
Having won many awards, El Gobernador is Juan Toress' famous Chilean Pisco which is made with a single process of discontinuation distillation in a copper pot still. It is filled with diverse characters and is a versatile spirit in its portfolio. The Pisco has lush floral aromas with tinges of roses, jasmine, and candied citrus skins. On the palate, it is sweet, round, and creamy and ends with a long, persistent finish.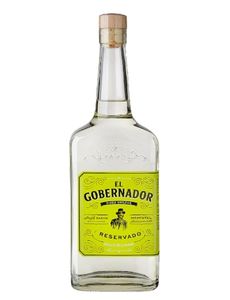 El Gobernador Pisco
Country - Limari Valley, Chile
Grape - Muscatel
Price - $29.45
Caravedo Mosto Verde
An award-winning Pisco from the house of Caravedo in the Ica Valley of Peru, the Mosto Verde is a Peruvian style of Pisco that was formerly known as Pisco Portón. Destilería La Caravedo is one of the oldest distilleries established in 1684 in America which produces Piscos that are made with sustainably harvested grapes and hand-crafted with great detail. The Mosto Verde Pisco is fresh, clean, and fruity on the nose with aromas of melon, grape, white vanilla, and Honeycrisp apples. On the palate, it is rich, warming, intense, and with a full body that has beautiful characteristics of cinnamon, orange blossom, chocolate, and citrus.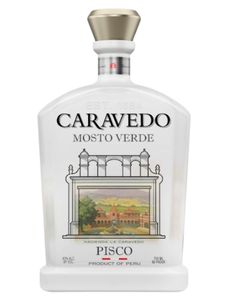 Caravedo Mosto Verde
Country - Ica Valley, Peru
Grape - Quebranta
Price - $49.99
Article by Shreya Kohli, Beverage Trade Network
Now Accepting International and Domestic Submissions. Enter Your Brands Before October 31 and Save Big. Time To Grow Your Brand In Bars, Hotels and Restaurants Of USA.