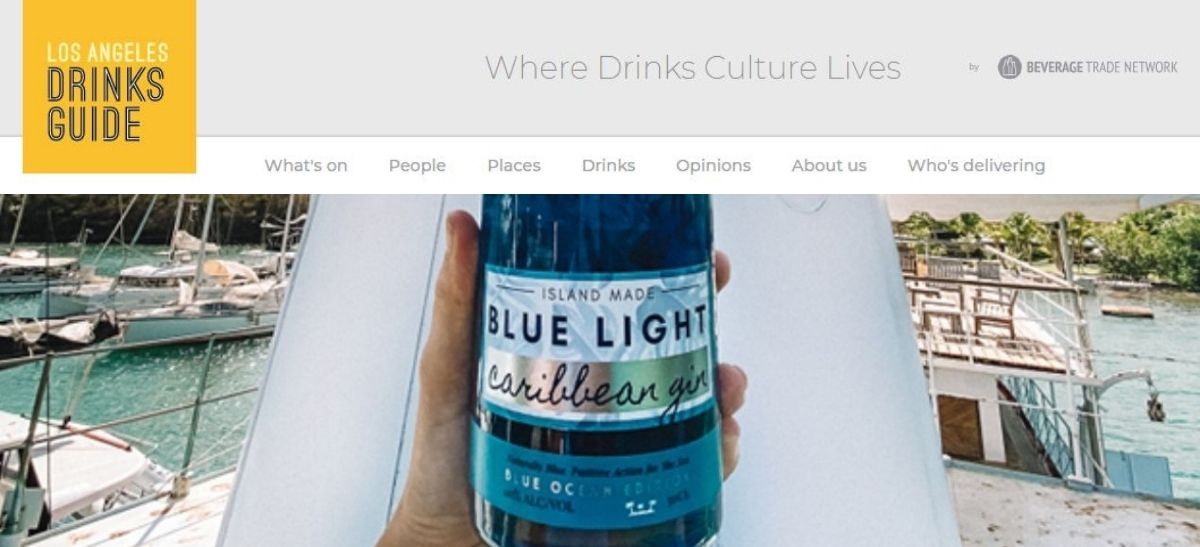 06/01/2021 Bluelight Gin won at the 2020 Bartender Spirits Awards - Special Feature on Los Angeles Drinks Guide.
Bluelight gin, a handmade gin from the world's most tropical distillery comes from a small operation making Caribbean Gin on the 'isle of spice' (Grenada). With a Caribbean cane base and 15 botanicals including locally grown cocoa, nutmeg, cinnamon, and three different types of citrus it is a super smooth drop of paradise
Starting in 2018 at the beachfront resort of "Le Phare Bleu" (The Blue Lighthouse) their gin is uniquely tied into the fabric of the resort. The on-site marina is home to a "Lightship" which is a traditional floating lighthouse built-in 1900.
Boutique Batch Caribbean Gin won 88 points, a silver medal at the 2020 Bartenders Spirits Awards where leading bartenders of the USA judge spirits from all over the world.
The Gin is 100% natural. No artificial colors or flavors, so you know it's clean. With hints of Caribbean spices like nutmeg, cacao, cardamom, and more, this gin captures the tropics, perfectly. Base: Caribbean cane bottle. Proof: 40% ALC. VOL.