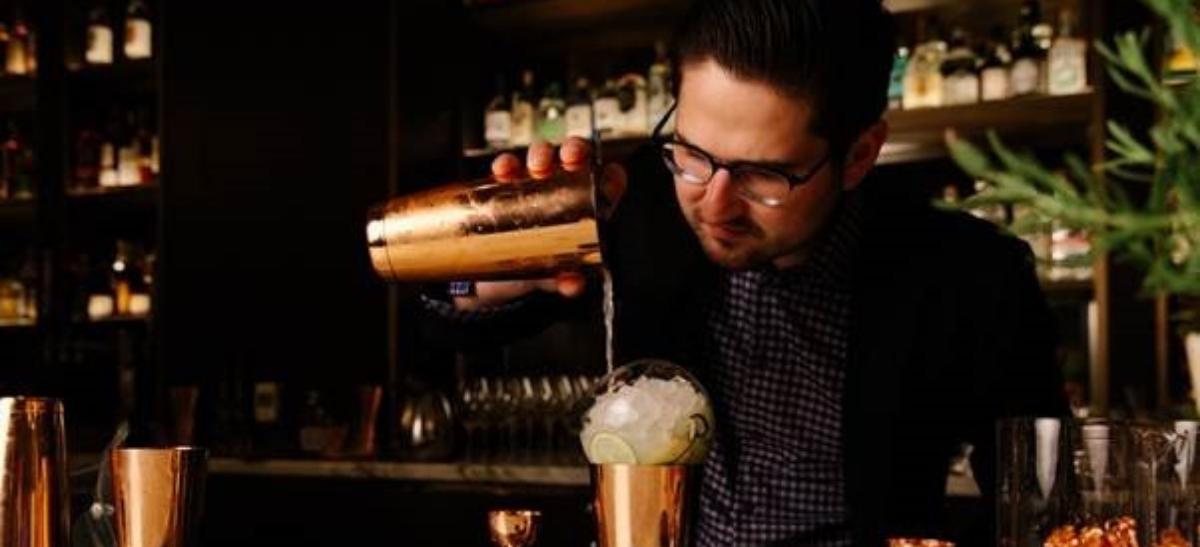 31/12/2018 Bartender Spirits Awards 2019 welcomes Craig Schoettler, Executive Director of Beverage & Corporate Mixologist at MGM Resorts International, to its Panel of Judges.
In his role as Executive Director of Beverage at MGM Resorts International, Craig Schoettler uses his extensive culinary and beverage knowledge to position the company as a leader in the hospitality industry. Here Schoettler leads all corporate beverage initiatives for the company's portfolio of national and international resorts ensuring every outlet aligns with the company's core philosophy. He leads menu development for new and existing concepts, training for all beverage employees on product and service standards and determines brand standards for design, layout and equipment specifications for all new beverage outlets and infrastructure.
---
---
In 2007 Schoettler earned his bachelor's degree in science, culinary arts from Johnson & Wales University, graduating magna cum laude. During his time in school, Schoettler gained experience as an intern at Tru restaurant in Chicago where he managed the garde manger station and worked his way up to chef de partie.
Following graduation, Schoettler made the move to the 3-star Michelin restaurant, Alinea, first as an intern and later as chef de partie. With ample experience in many areas of the kitchen already under his belt, Schoettler was quickly promoted to chef de tournant, where he assisted chefs in all kitchen stations. In 2009, while at Alinea, Schoettler created a series of edible cocktails which spawned a new, simultaneous venture as executive chef at The Aviary, a highly acclaimed cocktail lounge and restaurant in 2010.
Schoettler developed a beverage-focused kitchen for The Aviary, as well as its basement speakeasy The Office, where he conceived and created two award-winning beverage programs featuring progressive cocktails and unprecedented techniques. Schoettler's innovative styles quickly gained him recognition from local and national publications.
After taking a brief hiatus from the food and beverage industry to travel, Schoettler decided to try bartending since, despite his numerous contributions to bartenders, he had yet to spend much time behind the bar himself. He accepted a bartending position at Drumbar in Chicago and less than a week after his first shift, Schoettler was asked to take over the beverage program. From there, Schoettler became the corporate beverage director for Drumbar's parent company, Menin Hotels, in 2012.
While at Menin Hotels, Schoettler mainly oversaw the Raffaelo Hotel in Chicago and transformed the property bar, Drumbar, into a sophisticated speakeasy concept with a highly refined beverage program carrying an extensive, worldly whiskey collection. In addition, Schoettler created luxury mini-bars for guests, helping to reinvent in-room dining at the hotel. He also redefined the beverage program at Menin's Radio Bar in Miami turning it into a high- volume, trendy hotspot for locals and tourists alike. With such great success during his year with Menin Hotels, Schoettler received an offer from the luxurious AAA Five Diamond ARIA Resort & Casino in Las Vegas, which he eagerly accepted.
As ARIA's first property mixologist, Schoettler challenged the status quo and broke through the boundaries of modern mixology. In 2014, he became the first Las Vegas F&B professional to win Eater National's "Young Guns" award, a prestigious honor that recognizes the best culinary and beverage professionals in the industry. Schoettler worked to constantly develop new ideas and achieve the highest quality of service and guest experience at every outlet in the resort.
Schoettler's dedication to his craft and astounding creativity has led him to win several awards including "Beverage Professional of the Year" from the Chicago Tribune and "National Bartender of the Year" from Eater National. His groundbreaking concepts have also been recognized through titles his bars have received such as Best New Bar from Time-Out Chicago, Ten Best Whiskey Bars in America 2013 from GQ Magazine and Outstanding Bar Program from the James Beard Foundation. In 2014, Schoettler received Eater National's "Young Guns" award, a prestigious recognition that acknowledges the best culinary talent across the country.