08/03/2021 Kinsale Gin has picked up a number of awards at the recent Bartender Spirits Awards in the USA, including gold for Gin of the Year.
In total, Kinsale Gin was awarded Gin Of The Year, Gin Producer Of The Year, and a Double Gold at the international awards.
The Bartender Spirits Awards aim to provide independent and honest reviews for brands who are looking to enter the U.S. on-premise industry. The judging panel consists of prominent names in the U.S. bar industry, all of them with extensive expertise within the on-premise sector. The results serve as a relevant and practical source of reference for bartenders, bar managers, bar owners, and other industry professionals when making purchasing decisions for their establishments.
Publican and entrepreneur Ernest Cantillon said: "We are really delighted with the awards as they couldn't have come at a better time – we have just launched both Kinsale Gin and Red Earl in the US. These awards are based in San Francisco so the US credibility and press are invaluable."
[Content belongs to FFT Magazine]
---
About Bartender Spirits Awards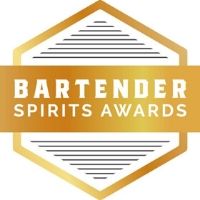 Bartender Spirits Awards gathers the top on-premise buyers, bar managers, and bartenders who have a direct influence on the US on-premise market.
Grow Your On-Premise Brand Presence In The US Market by put your spirits in front of them and get rated by Mixability, Balance & Versatility, Price, Packaging, and Taste, Mouthfeel, & Finish. Registration Portal is now Open.
Deadline For Submission Is Approaching Fast
Leading spirits brands from around the world now have an opportunity to grow their business and gain the attention of top on-premise buyers, Bar managers, bartenders, and influencers within the U.S. on-premise industry. Time to submit your spirits in the 2021 Bartender Spirits Awards.
KEY DATES
Special Pricing ends on March 31, 2021 ENTER NOW
Warehouse Closes For Samples: April 23, 2021
Judging: May 17, 2021
Winners Announced: May 31, 2021
FEE SCHEDULE (Per Spirit)
$145 - Special Pricing - Now till March 31, 2021
$165 - Regular Pricing - April 01, 2021 to April 20, 2021
Quantity Discount Now Available
3 to 9 entries: 10% discount
10 to 14 entries: 15% discount
15 or more entries: 20% discount
(Price in USD)