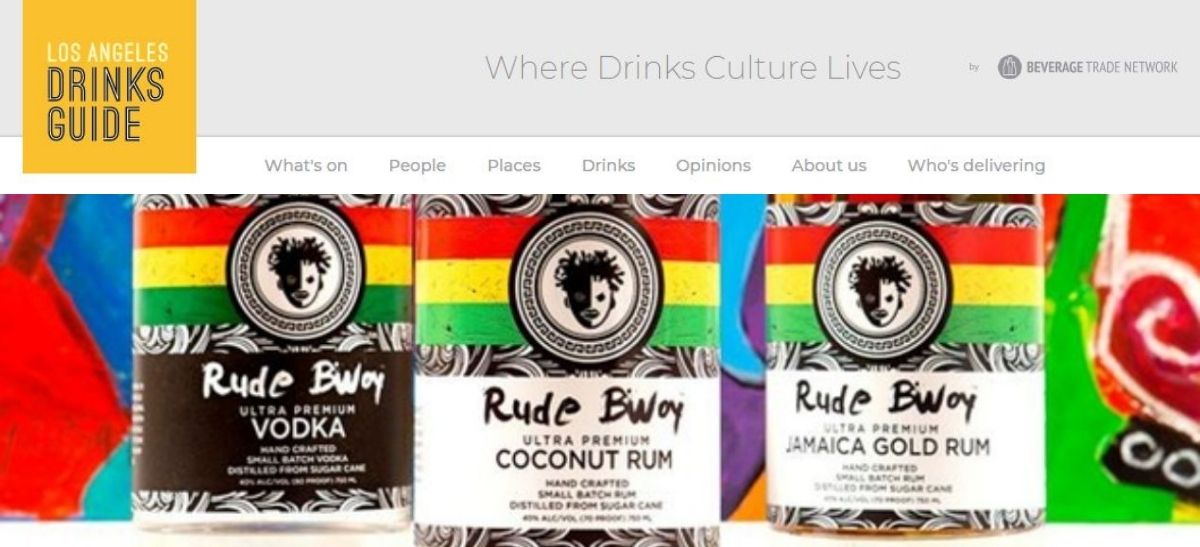 07/01/2021 Rude Bwoy Spirits won at the 2020 Bartender Spirits Awards - Special Feature on Los Angeles Drinks Guide.
From generations of old family recipes, noted Jamaican spirits experts Leo and Dawn Gonsalves, have carefully crafted the award-winning Rude Bwoy Spirits lineup which consists of three all-natural, ultra-premium rums including a white, gold, and coconut rum. In addition, Rude Bwoy also features a very unique sugarcane-based vodka.
Each of the Rude Bwoy offerings is handcrafted and 100% natural and produced in their Florida distillery.
In a recent Caribbean Journal feature article, Rude Bwoy Ultra Premium Coconut Rum was described as "most coconut rums have that unwelcome veneer of artifice; this doesn't - it tastes real, it tastes fresh and authentic and even a bit complex." The article goes on to say, "plainly, it's the best coconut rum we've tried in a long time." They encourage you to taste the experience for yourself.
Rude Bwoy Spirits won two silver medal at the 2020 Bartender Spirits Competition for their Ultra Premium Rude Bwoy Coconut Rum and Ultra Premium Rude Bwoy Vodka