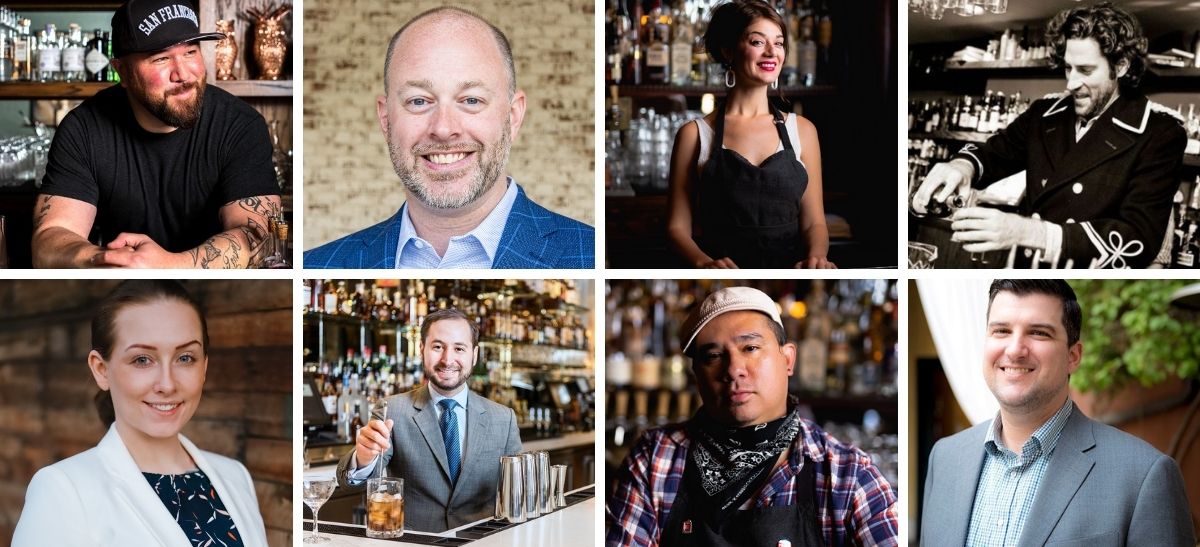 10/01/2022 Awareness amongst consumers in the USA, Shelf Talkers, Press awareness amongst media partners, and being part of the Top 100 On-Premise Spirits are only some benefits of winning the Bartender Spirits Awards.
Exceptional Bartenders, Renowned Bar Directors, and Leading Bar Managers of the US to judge the 4th edition of the Bartender Spirits Awards on 15th May 2022 in San Francisco.
Nora Furst, Matt Grippo, Juyoung Kang, Mark Roa, Shirley Brooks, Courtney Bunn, Jesse Cateano, Zachary Faden, Jason Lam, Christopher Langoria, David Mcphillips, Jessica Schjavland, Zachary Taylor, Jonathan Witwell and Adam Brogan are the prominent names of the industry that would be on the judging panel of the Bartender Spirits Awards. They are the eminent professionals of the bar industry who focus on buying needs of the on-premise establishments for which they will be judging spirits that will make an excellent addition to bars, hotels, and restaurants.
Aiming at providing independent and honest reviews for brands that are targeting the US bar trade, the Bartender Spirits Awards has worked closely on building the panel of judges who are not only responsible for direct buying for their establishments but those also understand the approach by which certain spirits are chosen to go in cocktails or displayed on the back-bar.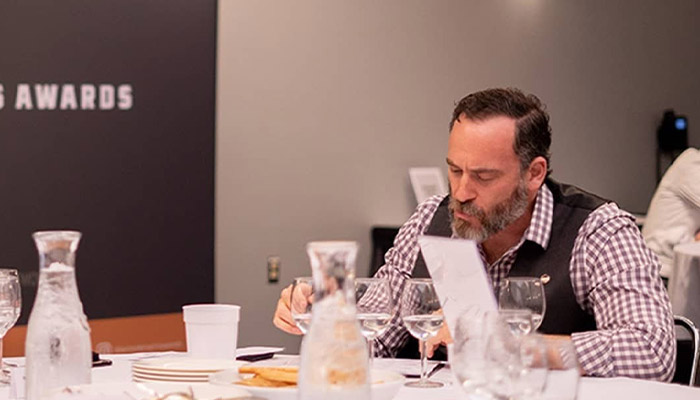 One of the Professional Spirits Tasters during the Judging Process
The winning Spirits brands will be showcased on the Los Angeles Drinks Guide, New York Drinks Guide, San Francisco Drinks Guide and other media assets of the Beverage Trade Network.
The Bartender Spirits Awards focuses on recognizing spirits that would be a great addition to any bar and would be on-trend even in terms of the packaging and price. Honest reviews and advice from fellow bartenders and mixologists will help industry professionals to not just construct a new cocktail menu with these spirits but also enable them to fill up specific gaps in their existing spirits inventory. For brands to make their way to the retailer's shelf or a bar's cocktail list, they need to be marketable enough and tick various other boxes like quality, value, etc. The Bartender Spirits Awards thus help in shortlisting some of the best spirits which can be a great addition to the bar inventory and that can offer a good market value for the on-premise buyers.
What does the Judging Criteria look like?
To be on top of the Bartender Spirits Awards, your brand will have to score well in all five areas of the judging criteria. Your spirits might have great packaging and offer a good value for the price but if it does not fit right into the mixability and balancing criteria then it can not be a winning brand.
Bartender Spirits Awards are thus based on the judging formula of relevant criteria. Mixability (M) + Balance and Versatility (B) + Taste, Mouthfeel and Finish (T) + Package (P) + Value (V) is what will sum up the score of your brand for the Bartender Spirits Awards. Every category would be scored out of 100 and then a specially weighted score would be given for each part of the judging process. These scores will be then added up to give a final score from which individual prizes will be awarded. Detailed feedback on each criterion would be provided to each entrant.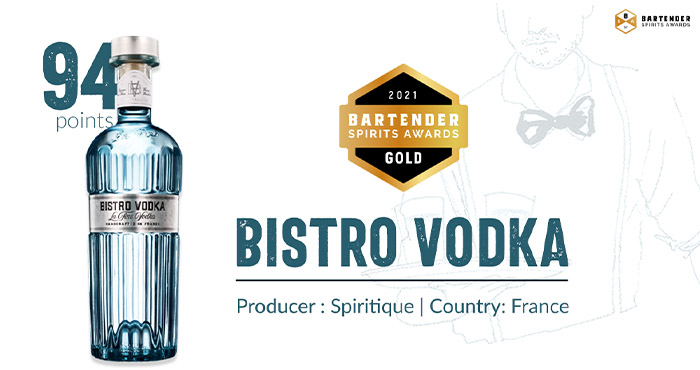 Bistro Vodka from France won the Gold Medal with 94 points at the Bartenders Spirits Awards 2021. View Previous Winners here
Early Bird Offer Ends on January 31, 2022
The entries for International and Domestic brands to register for Bartender Spirits Awards 2022 are now open. Enter the competition today and avail the Early Bird offer by saving $40 per entry.