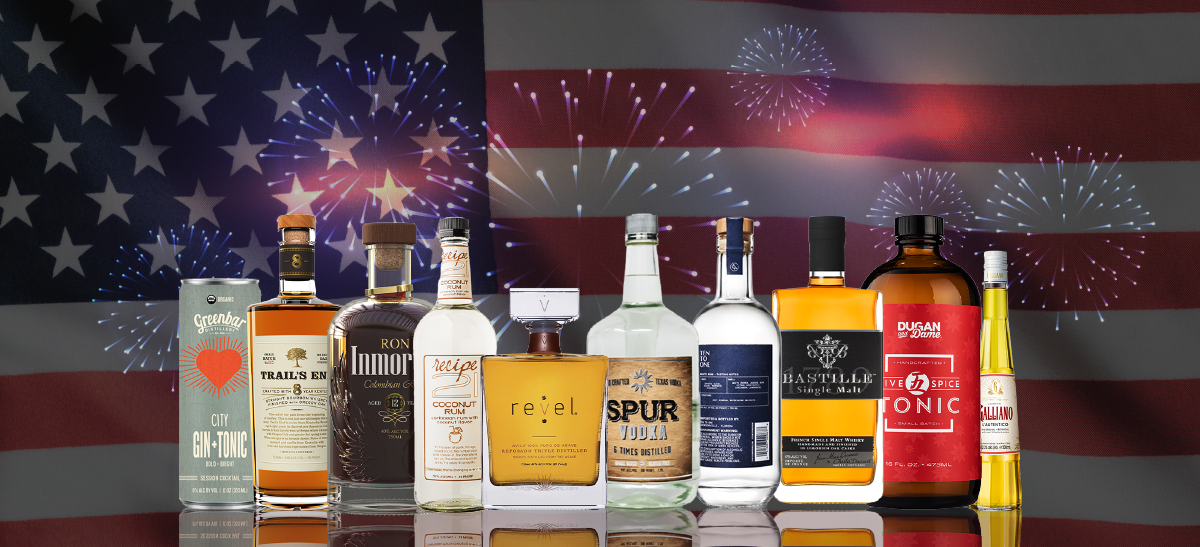 The fireworks are good but these 4th of July must-have spirits are GREAT!
Gin and Tonic
Gin and Tonic produced by Greenbar Distilling is a bright, bold, and spicy G&T based on the vibrant food scenes of America's cities. Founded in 2004, Greenbar Distillery is LA's first since Prohibition and one of the first craft distilleries in the U.S.
What the bartenders said: The nose is filled with juniper berries, grapefruit zest, and cardamom. Easy to drink and is well balanced.
Spur Texas Vodka
Spur Texas Vodka is imported and distributed by Specialty Cellars. Embracing creativity and innovation, while honoring the core values and traditions that make the Texas-born Spur Vodka through and through. As 4th generation Texans, they strive to bring premium Texas spirit into every bottle that we make.
What the bartenders said: Aromatics of citrus and flowers. A clean finish. A great vodka to use as a base in cocktails behind any bar.
Bastille 1789 Single Malt Whisky
Bastille 1789 Single Malt Whisky imported by Heavenly Spirits is a deep amber-colored 100% malted barley from North East of France, where some of the world's finest Scotch producers source their malt. This Single Malt proves to be a soft, rich, and complex whisky. It reveals layers of character brought about by the triple cask ageing.
What the bartenders said: Rich core fruits of apple, apricot and poached pear. Flavors of golden raisin, almond and a vanilla finish.
Galliano L'autentico
Producer Name: Lucas Bols USA
Ron Inmortal
Producer Name: Yotomo Imports
Recipe 21 Coconut Rum
Producer Name: LiDestri Food and Drink
Trail's End Kentucky Straight Bourbon finished with Oregon Oak
Producer Name: Hood River Distillers
Revel Avila Reposado
Producer Name: Revel Spirits, Inc.
Ten To One - White Rum
Producer Name: Ten To One
Five Spice Tonic
Producer Name: Dugan and Dame