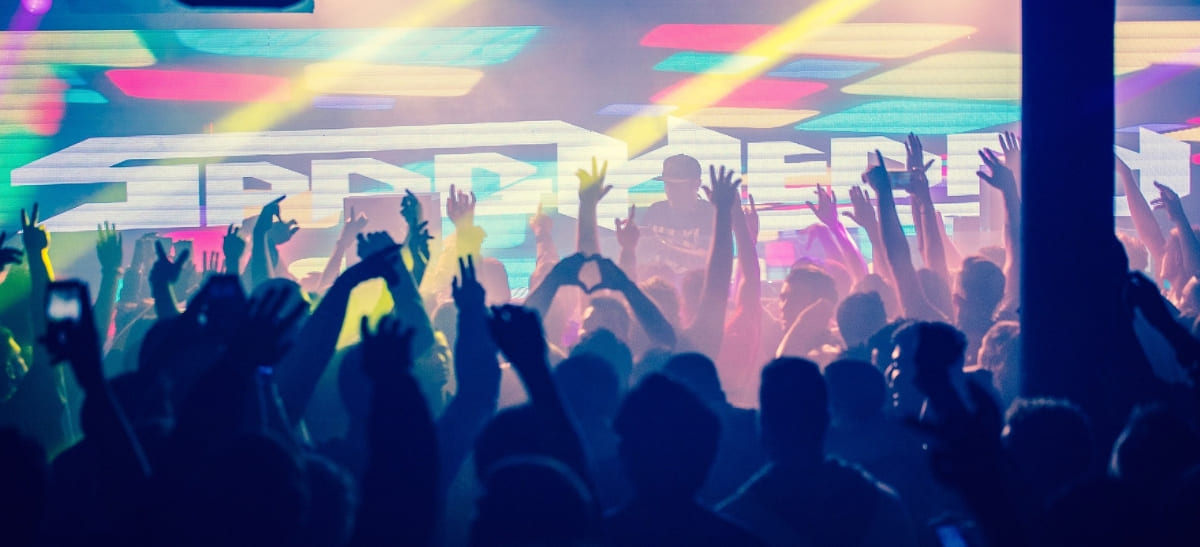 12/02/2019 Discover the charm of Germany and join the exuberant crowd for a night time entertainment from the hottest clubs.
Whether you are a party animal or a bar or music lover, Germany makes sure you are well looked after. The party scene in Germany is pretty young and international, thanks to the pubs and clubs scattered throughout, which attracts a lot of party tourists. While the daytime is filled with trips to museums, market strolls, and brunch spots, Germany's nightlife is not to be missed. Head over for an awesome nightlife which includes countless bars, pubs and clubs combined with world-class spin masters.
---
---
Here is a list of major cities with their best nightlife party spots where you can dance till you drop. Let's get this party rolling.
Berghain, Berlin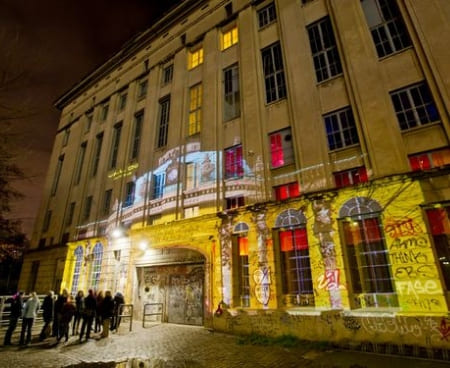 Image Source: Pinterest
Berghain is the most well-known club in Berlin. The converted power station, Berghain carries the torch for Berlin's deathless techno inheritance. Be prepared to dance for hours and listen to top quality music in this church of techno. Here you will find two different clubs- Berghain and Panorama bar. You will feel like you are in paradise one your enter Berghain if you are someone who appreciates good techno music, whereas the upstairs Panorama bar plays all variations of house music. With a cheerful atmosphere, it is the perfect place to calm down and have a drink. The door policy is harsh as the bouncers are strict; don't be surprised if there is a lineup. Avoid going in big groups, don't laugh too much while standing in the queue- they don't like that.
[[relatedPurchasesItems-31]]
Sisyphos, Berlin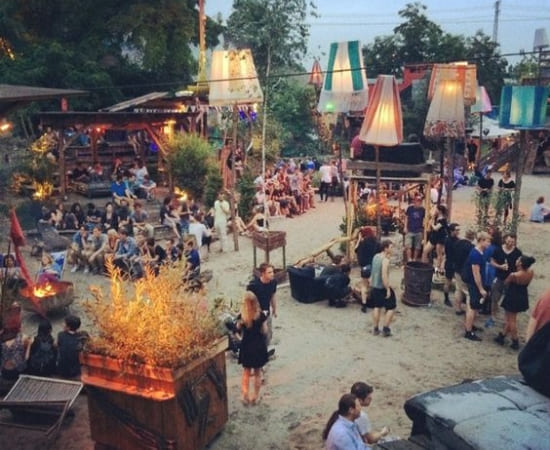 Image source: Pinterest
Sisyphos gives more of a mini-festival vibe rather than a club. Here you will found various ways of having fun. With huge chill-out area, different dance floors, a pizza place, a large area for drinking and eating and a small lake, you might delight yourself for hours or maybe even days. If you want to feel joy and freedom and want to party in a less intense, semi-outdoor side stage, this magical village has a great vibe. The staff here is friendly. Music you hear is a mixture of hard techno, electronic and much more. They have a no picture policy which means they will put a sticker on your phone before entering.
Tresor, Berlin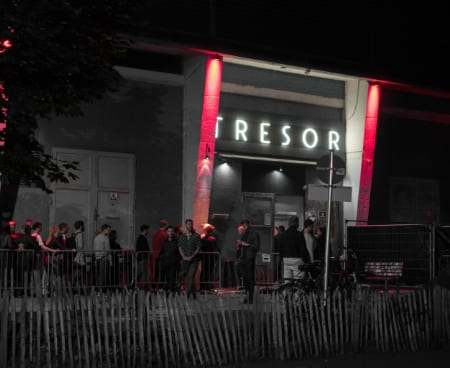 Image source: Flickr
The longevity, dedication, and origin of Tresor stretches back to the time before the fall of the Berlin Wall. Originally opened in 1991, Tresor remains one of the key venues of Berlin. It has several dance floors with never-ending loud music, dark red lit corners, an amazing sound system, and a huge outside area. You will find a techno committed crowd who just want to dance the night away. In German, Tresor means vault.
P1 Club, Munich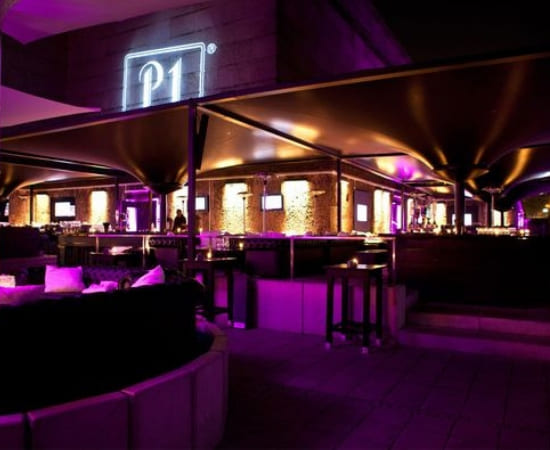 Image source: Pinterest
Put on your stylish designer attire for a glamorous night at P1 which is one of Munich's most famous clubs. An elite place which is often visited by celebrities, footballers, entrepreneurs, famous models, and other VIPs. This trendy European dance club is known for its strict door policy and expensive drinks. Inside P1 you will find a bar, high-tech video projectors, dance floor, and a pizzeria. The music is a mix of house, electro, and funk. The club often hosts live DJ which keeps the crowd coming back for more.
Harry Klein, Munich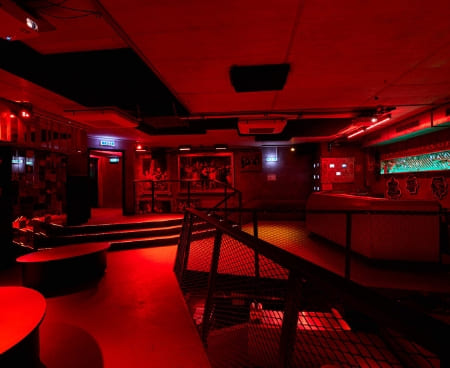 Image source: HarryKleinClub
Harry Klein is known for its excellent Electro, RnB, and Techno music. Lovers of minimal music all around the world know this night club. In 2015, Harry Klein won Best Booking category at the Munich Nightlife Awards. They were also ranked 23rd at DJ Mag's Top 100 of the Best Clubs in the World. This place hosts an only female DJs and calls it Marry Klein, how cool is that? The club features this series in the month of April with the intention to raise awareness about the gender imbalance in electronic music. It's held annually and includes a visual arts programme, discussions and film screening.
Neuraum, Munich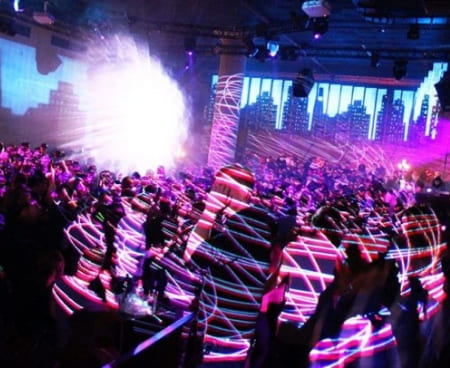 Image source: NeuraumClub
With three generous dance floors all playing different music, Neuraum is one of Munich's largest clubs. This nightclub invites best Djs in town and plays RnB, house, techno and other genres, which will easily make you fall in love with the groovy dance beats. They have a German Schlager bar that serves vodka, rum, and other booze to jazz up the night. Drinks and bar food are moderately priced which makes this bar even more welcoming.
Halo, Hamburg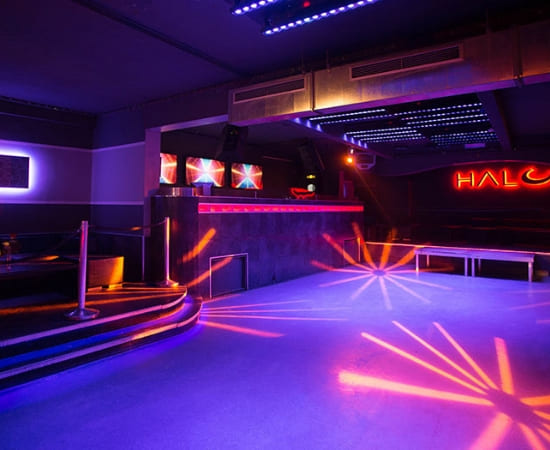 Image source: HaloClub
Halo club is much loved by the young crowd and students, thanks to its cheap entry price. The Halo is known throughout Europe for its international DJ bookings. Those who are a fan of RnB, hip hop, electronica will feel at home in this party spot. The interior extends to two floors and connects two worlds. The ground floor impresses with modern leather couches and a lot of LED lights and plays electronic dance music. While on the top floor of the club chandeliers, velvet covered walls, cages, and bed lounges create an ambiance into what once looked like in the former premise of an SM studio. A total of three floors for those who love to dance. Halo plays more urban RnB and hip hop sounds.
Docks, Hamburg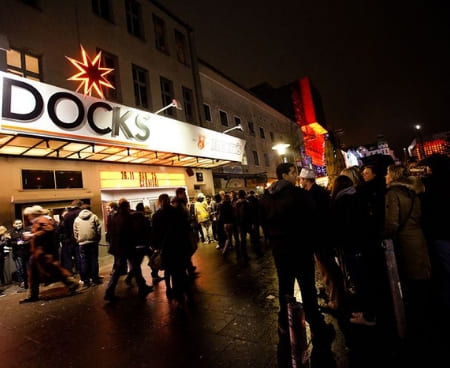 Image source: HamburgClubs
Opened in the early 1900s, the Docks is one of the most famous clubs in Hamburg and a must-visit establishment in the St. Pauli district. This place was previously a movie theatre before being transformed into a nightclub which can accommodate crowd up to 1500 music lovers. With the help of talented DJ that can spin a mix of house, electronica, house, and RnB, this place is visited often mainly by college students and young people. International sensations like Red Hot Chili Peppers, David Bowie, Black Sabbath have held live concerts here.
Moondoo, Hamburg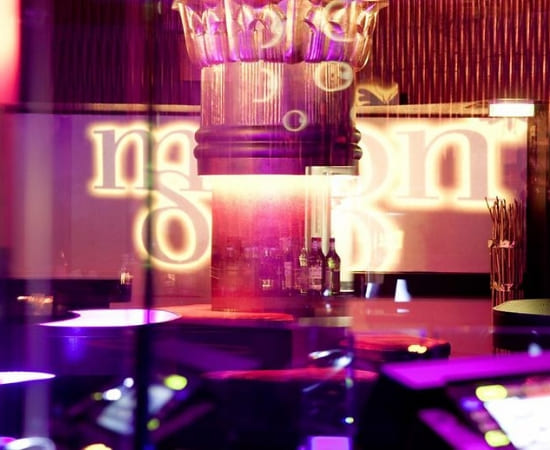 Image source: HamburgClubs
The Moondoo club was inspired by the New York nightclubs. There is always something for everyone- unique music that makes people groove and make their night out unforgettable. The DJs play the latest hits in the upper section. The lower level has more obscure music. Those who are claustrophobic should be warned, as Moondoo is often crowded, simply because it's a great place to party.
Bartender Spirits Awards medal will help you in raising your bar in the on-trade channels. View complete winning benefits here. The international submission deadline is March 24, 2023.