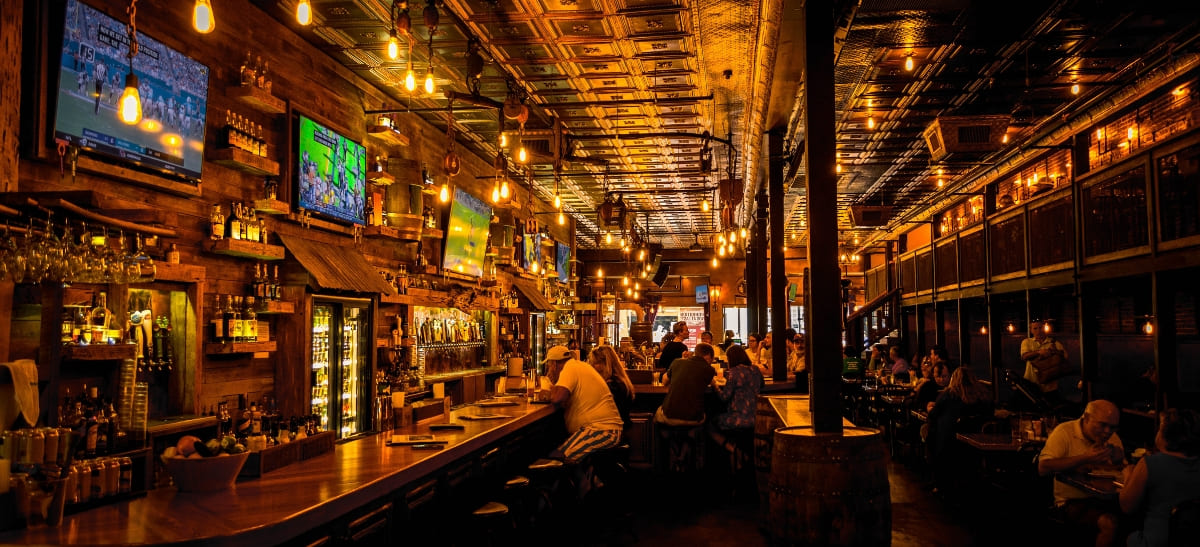 01/01/2019 Top-notch bars/hotels in America you shouldn't miss out on this year.
What does your weekend look like? The options stand unlimited in number. Since the drinking culture stands strong and big in the world we live in today, here's a list of unique bars that need to be visited for the love of presentation, service and unbelievable time. The next time you're visiting, make sure you hit these places and see what we're talking about.
---
---
Here's a list of hotels and bars in America that need to be visited in 2019:
Chickadee, Boston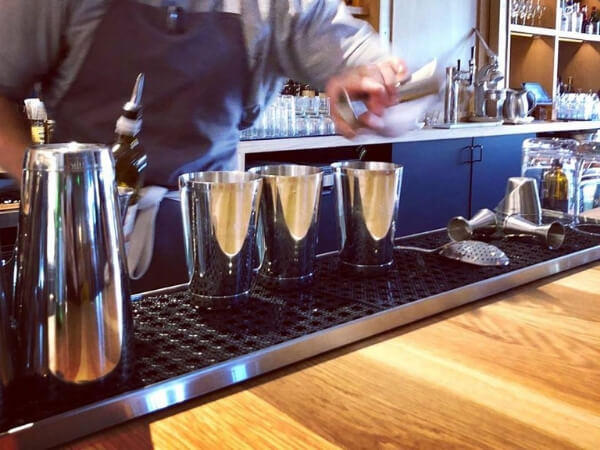 Chickadee, named after the state bird of Massachusetts is situated in Boston. Food and drinks here are created keeping in mind what locals appreciate most, blended into the perfect transitions of seasonal change. They offer a curated wine list along with craft beers and ciders. More than anything, Chickadee's staff believes in a fun approach with maintained excellence and service. The ease and comfort locals experience most at this restaurant is the soul of the place. This is one place Boston is lucky to see.
Arnaud's French 75 bar, New Orleans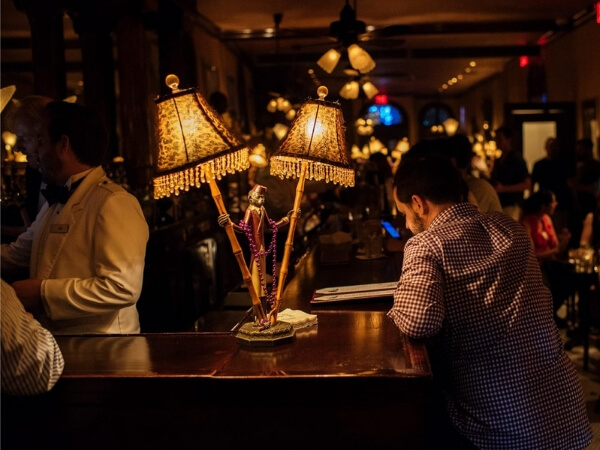 Home-made syrups, Drams, and Liqueurs. This lavish bar inspired by France puts up in the heart of New Orleans. Being rated as one of the top five bars in the country by Esquare Magazine and the best of New Orleans by Southern Living Magazine, the bar makes it to this list for its ambiance, a fine mix of cocktails with the highest quality ingredients and spirits and fine dining. The bar has a maintained a history of emphasis on premium spirits, classic cocktails, and cigars. This is one bar one has to visit to decide for themselves.
The Venetian, Las Vegas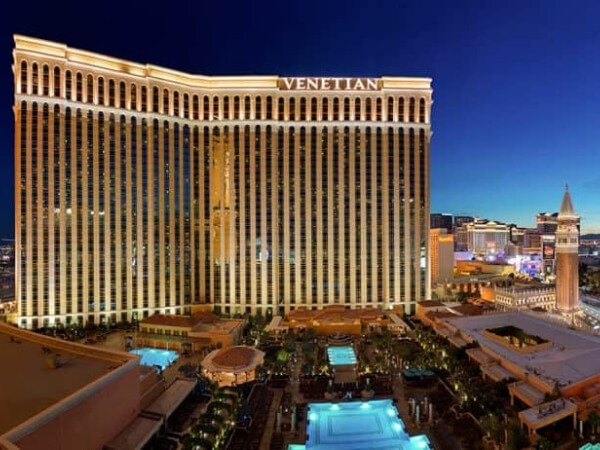 The city of Vegas, known for the best available bars and pubs, jaw-dropping shows and the Royale life brings to you the place where human nature stands out from the rest of the crowd, The Venetian. From suites, a variety of nightlife entertainment, resorts to casinos, The Venetian manages to capture almost all the faces of comfort and luxury one can think of when in Vegas. From a variety of celebrity dining cuisine options to more than 6 different kinds of bars, The Venetian offers you with choices that'll confuse you for how exceptionally well executed and creative they are. If it isn't already enough for you to look into, the place is also a host for Casino tournaments and events. The Venetian has been duly adulated and lauded for anything and everything that has come out from the core of it, making it one of Vegas' most awarded hotels.
Pacific Cocktail Haven, San Francisco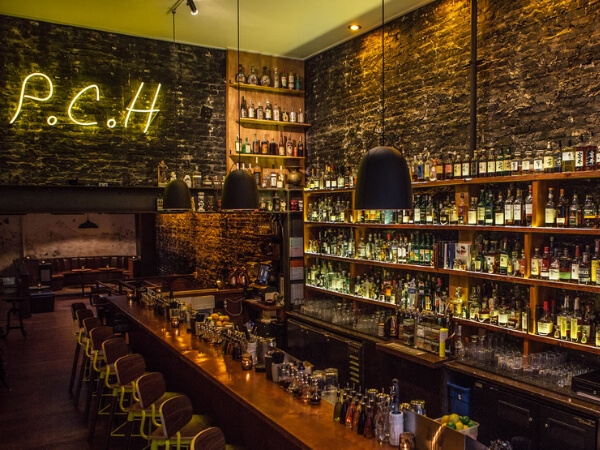 Pacific Cocktail Haven is more like your neighbourhood bar, the escape your brain needs between work and home. Its cozy and can capacitate up to 70 people at a time. Their logo, the Pineapple represents their welcoming, warmth and friendliness to their guests with pineapple being the international sign of hospitality. The cocktails and spirits that the bar offers alongside cuisines that guarantees to bring the tear of joy in your eye are worth trying out. From the world's finest Gin and Tonic to exquisite wines, Pacific Cocktail Haven is that place you need to visit on a relaxed evening, far away from the chaos.
August (1) Five SF, California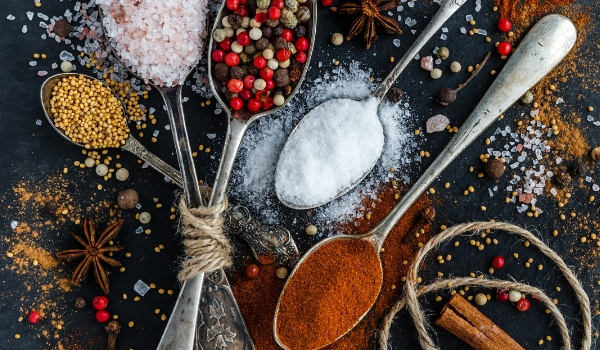 Being originated from the depths of modern Indian cuisine, August (1) Five brings out the honour for the independence India gained from British rule through the glory of culinary skills that explore the culture of street foods, hidden and lesser known staples of home cooks and contemporary styles of Indian preparations. With the collection of wide ranged craft spirits and cocktails that perfectly compliment and blend with the herbs and spices from India, assertive or subtle, this place proves to really know how the body, mind and taste buds really work. Having won various accolades and praises, make sure you try out August (1) Five the next time you're wanting to try the uniqueness of the worlds' finest cocktails blended with the raw and true taste of Indian spices put together in the most homely way possible in a land far away from India.
Deadshot, Portland Oregon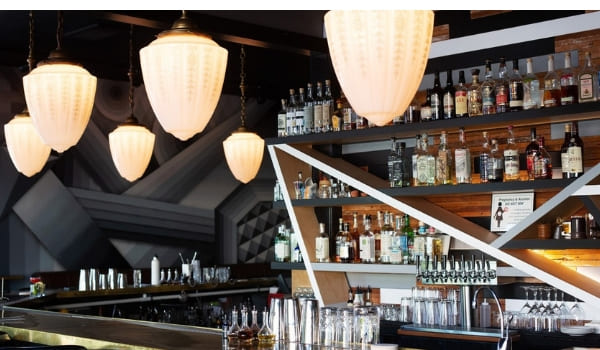 This is a bar that primarily focuses on creating the best of cocktails. The food here is updated very intricately and timely, focussing on best of services that the customers expect alongside drinks. Located in Southeast Portland, this is a bar that can be your quick bite and drink spot or the place you can hang around through the entire night. Either ways, no one leaves Deadshot unsatisfied. Their food is a more middle eastern cuisine in nature and the bar is lavishly designed, an ambience created keeping the best of the human psyche in mind. Deadshot really is as cool as it sounds.
Trademark & Copyright, San Francisco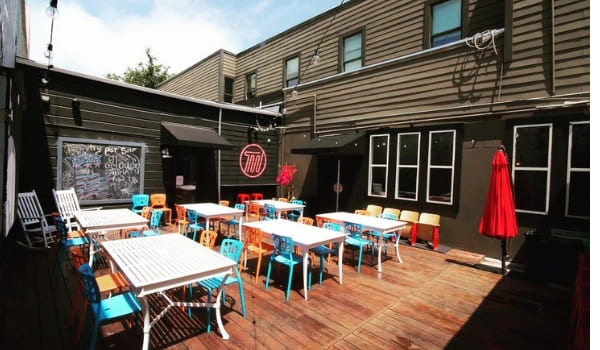 Lookin' for a boozy bite and creatively created cocktail? T&C at San Francisco is one of the most friendly and affordable sports bars around. Be it a classic or a created cocktail by the bar, there is nothing one can complain about. The open-aired bar space is regulated, accommodative of a fixed number of people at once. The highlight of this bar is the constant mental trigger that the customers enjoy through games, music and events the bar is a host to. This is more of a relaxed space one needs after a long day at work or on a warm Sunday afternoon, making it to our list of recommended bars and hotels.
Nur, New York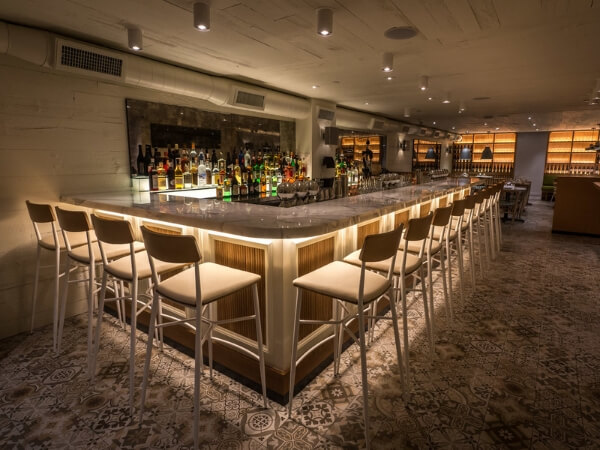 Who would have thought of the modern, playful yet bold take on middle eastern food could be done so right with cocktails so fine other than Nur? This is a try it to believe it kind of place. The flair of modernity that the head chef Meir Adoni brings into the cuisine through a style only he holds is articulately done with the blend of craft beers and cocktails Nur offers. Isreali and Palestinian food from here is high rated and adulated by locals and tourists who visit, the upscale setting adding to the classiness the restaurant has always maintained. Try a new flavour and take on middle eastern food like never before right here.
Future Bars Inc.
Currently owned by Doug Dalton, a series of FutureBars exist in America with its parent company in San Francisco. This place has it all, from the best beers in the U.K. to the freshest of traditional cocktails you know you have got to try. Style, taste and presentation, all have been maintained and upgraded over the years, maintaining the authenticity and charm of the place.
Alexanders' Steakhouse, SF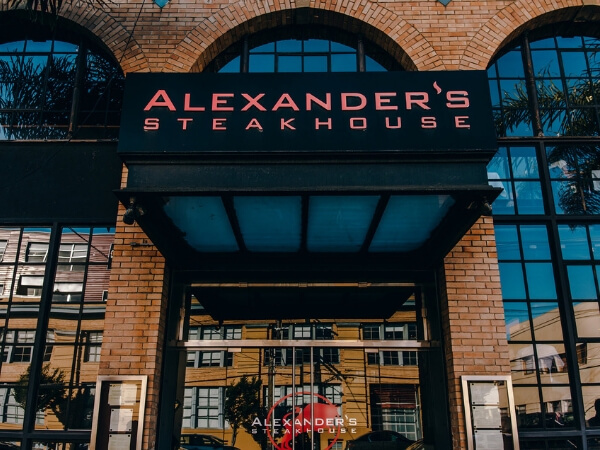 Delivering on most fronts you'd expect, Alexanders Steakhouse in San Francisco happens to be one of the highly recommended places known for exceptional service, variety, and quality. The bartenders' in here serve you with concoctions so tasteful and unique, you just won't be able to hang around and not visit. The deadly combination of the finest quality of American-style steakhouse cuisine, extensive collection of brew and the fine hospitality makes Alexanders' an important part of this list.
Virgin Hotels, SF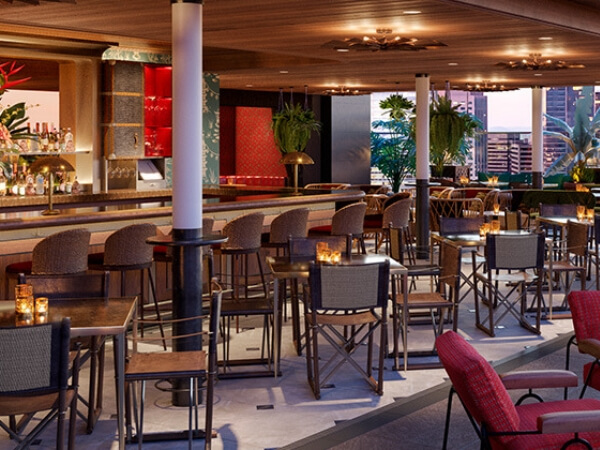 Minds open. Doors open. This place is where the hunt for perfect taste and quality comes to rest. Comprising of multiple dining and drinking outlets and a rooftop bar, Virgin Hotel is situated in the South of Market, San Francisco. From rooftop to lobbies, dine and drink here comes in a bright number of options. Visit this place and experience the hand of the finest cookers and barkeeps.
Whitechapel, CA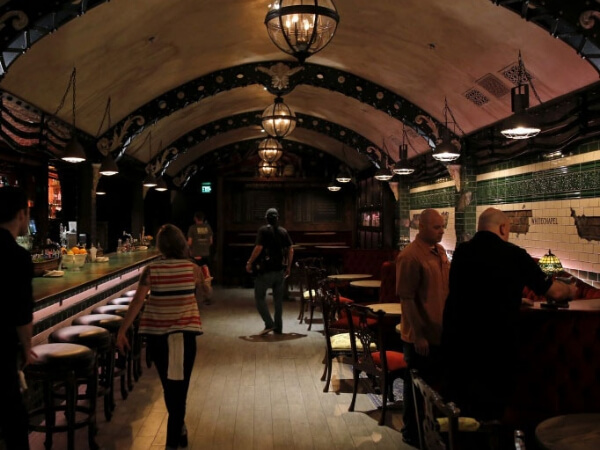 The celebration of Gin is defined by Whitechapel, having the largest and aptly versatile Gin collection in North America. With the variety of food and drink offered here, it not only is a medium to bring out the gin lover in you but to also remind you what fine cocktail and perfectly prepared food in an astounding setup feel like. As the name suggests, Whitechapel has the medieval old feel ambiance that makes it to our list for its cozy, fine and intricate infrastructure along with the best possible hospitality.
Four Seasons Hotels, Florida
Situated primarily in Florida, there is no place like this one. Destination inspired experiences are defined by the Four Seasons through exquisite service and hospitality. With the AAA Five Diamond Award and five-star ratings, this space happens to become one of the most comfortable and lavish places the sunshine state exists of. The multifariousness Four Seasons Hotels come with in terms of conviviality, entertainment and splendid quality of dining and drink makes this a dream destination you just can't go to and forget.
Kimpton Hotels, Illinois
Kimpton Hotels hold dozens of award-winning hotels and boutiques throughout the country of America alongside a magnificent line of cuisines and restaurants that quickly became locally loveable. With having received multiple awards and worldwide recognition for the subtle and perfectly proportioned warmth, the Kimpton experience is the experience of a lifetime. The assortment of dining and drink here is almost unquantifiable in number, leading you to a world that you run and decide, hospitality being that exceptionally satisfying.
MGM National Harbor, Washington D.C.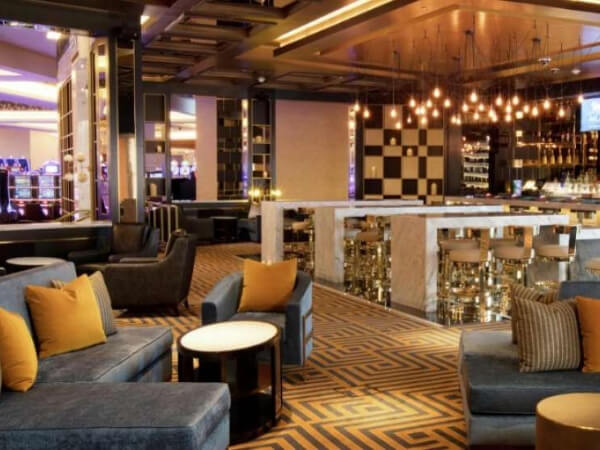 Whats a great culinary experience paired with the perfect drink and perfect stay? Not only is MGM providing you with the perfect drink but its also providing you the facility to learn the art and ease of creating the drink through mixology programs. On one end, MGM comes with luxurious provisions through accommodation and service, view and travel with an exciting range of bars, casinos and lounge spaces being on the other end. This is one choice you'll make and experience almost everything you've ever dreamt of.
Scomas Restaurant Inc., SF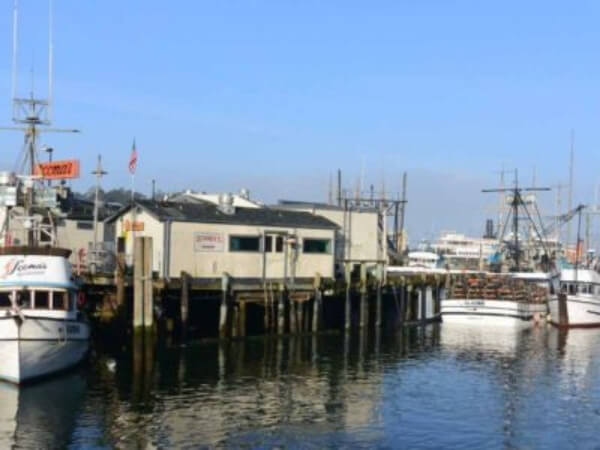 This landmark restaurant is the seafood lover's paradise. Famously known for the exquisite variety of seafood preparations, paired with the freshest and most organically prepared cocktails, this place justifies its existence since '65. Serving you with soft and aromatic seafood prepared in all good alongside the drink so perfectly served guarantees you taste and quality that's been thought of. Looking for the right place on light and quiet weekend? Try Scoma's'.
Punch Bowl Social, Denver
How about an evening full of unequaled music, a variety of uniquely prepared dishes, beverages, games and unparalleled space where you can pamper yourself in? Lets put away the adult in you and let's show you what a perfectly relaxed and frolic weekend could look like out here at the Punch Bowl. This bar comes with the fun of bowling and shuffleboard along with an unbelievably amazing variety of different cuisines and cocktails. Who says gaming and food can't be put together in a carefully planned setup full of luxury so well dissolved? The next time you're in Denver, make sure you plan an entire evening at Punch Bowl, dissolving.
Park Tavern, SF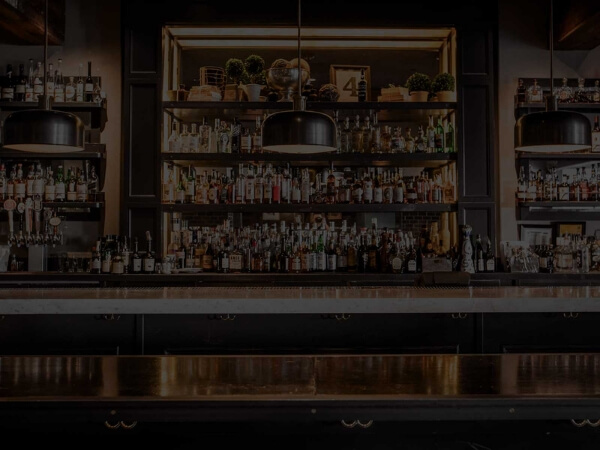 Serving high-end bistro fare, Park Tavern is situated in the heart of San Francisco. Fixtures and furnishings did elegantly along with an open kitchen overlooking a mesmerizing view, this is a place that is bound to leave you satisfied and overwhelmed with quality and provision. Park Tavern comes with an in-house dining space as well as an extended open-air cafe, befitting your situation, requirement, and mood. Its sister restaurants such as The Cavalier, Marianne's, Tres, are all unique in terms of taste and space, yet built with the same intent of solely satisfying the dine and drink experience.
Solage Calistoga, Napa, CA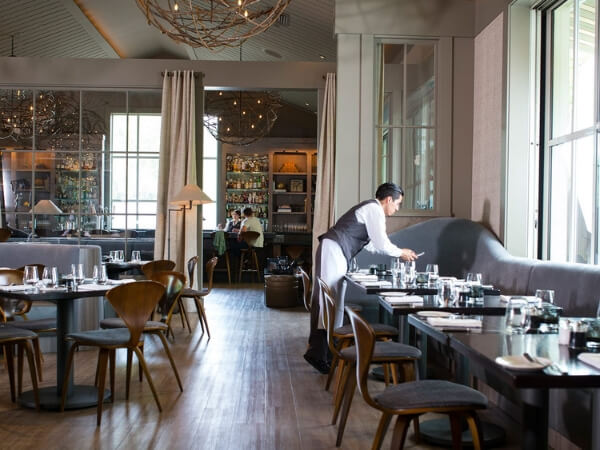 This place comes with the perfectly set combination of nature and modernity of technology, a retreat for nature lovers on vacay. Napa Valley is inviting and inciting for ardent wine-lovers since the very beginning of time, making it eligible enough to stand strong on one's bucket list. Solage Calistoga is where the perfect vacation happens over a glass of wine and connect. A warm wake to breakfast leading through a day of spas, villas, world-class swimming pool, restaurants that'll play and juggle with your taste buds alongside the perfect indulgence into the guilty pleasure of the world's finest wine and cocktails. What more can one want?