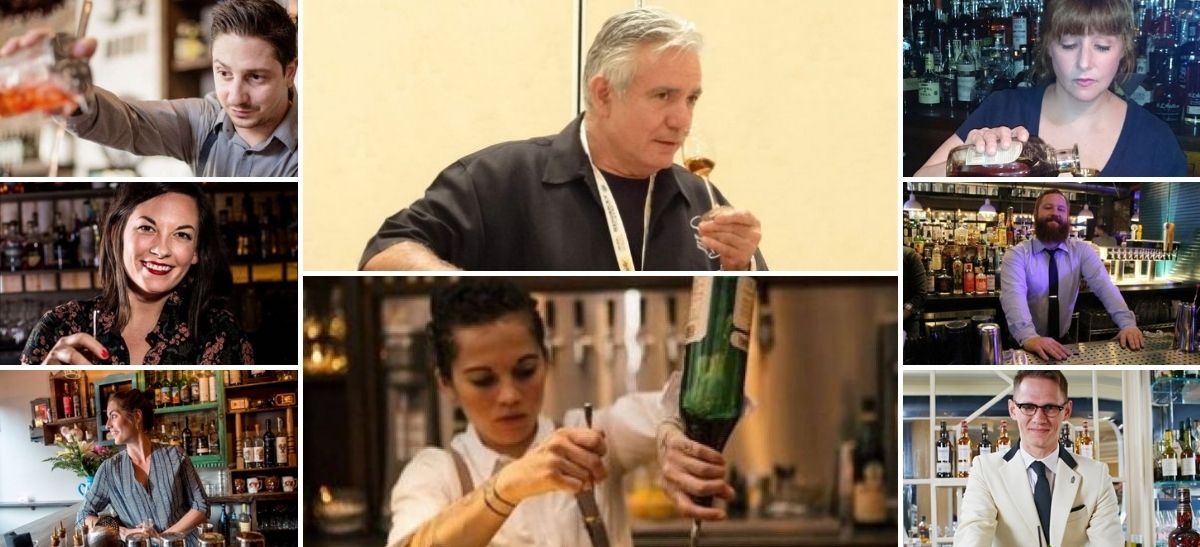 12/10/2020 Let us move into 2021 by recognizing some of the best bartending talents to be found in the States.
Bartending is not an easy job, it takes years of practice to become a bartender worthy of recognition.
---

---
With that said, here are top Bartenders in the USA:
Dale DeGroff: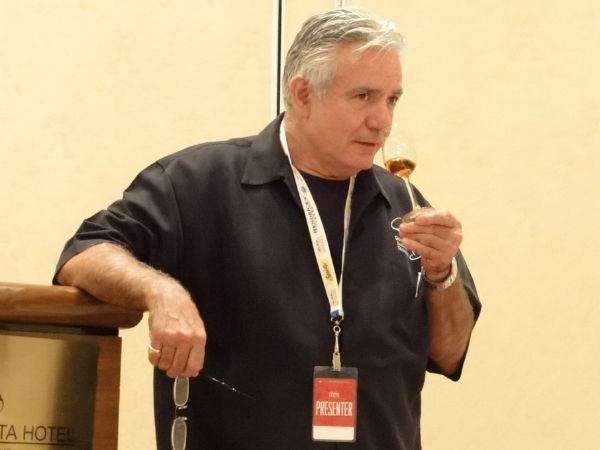 Known as one of the best mixologists in the world and "King Cocktail," Dale DeGroff is a true expert behind the art of cocktails. He built his talents and techniques through tending at New York's famous Rainbow Room in the 80s where he mixed classic and great tasting, ready to drink cocktails.
Eryn Reece: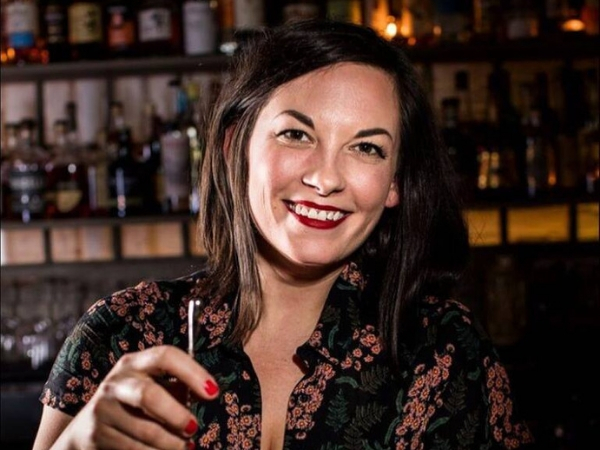 Hailing from Portland, Oregon, Eryn Reece has worked in the restaurant industry since she was 16, Eryn is excited to raise awareness for female bartenders, and is a founding member and secretary of LUPEC NYC, and a Dames Hall of Fame Inductee by Tales of the cocktail. She has been featured in numerous publications, including Imbibe, New York Times, Millennium, Cosmopolitan, and Maxim to name a few. Eryn is a Speed Rack National champion, graduate of the BAR 5-day program and is currently working on her BAR Masters.
Natasha Mesa: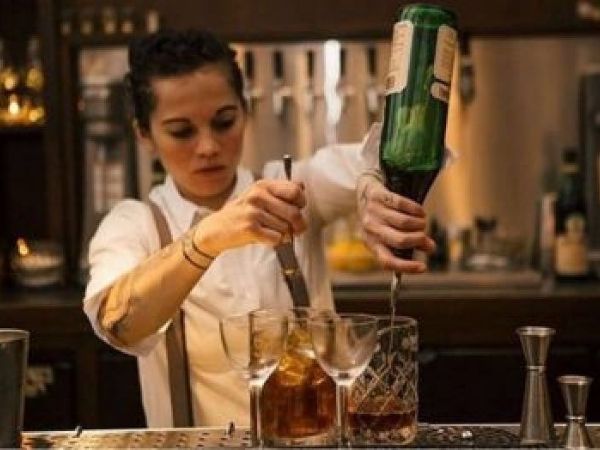 Natasha Mesa is the head bartendress at Portland hot spot, Deadshot PDX. She has been two time cocktail fight champ. She is also a national competitor and Speed Rack finalist with international bartending experience at high profile cocktail bars. She is a very active trend setter and community leader in Portland with a fan following of her own.
Tom Walker: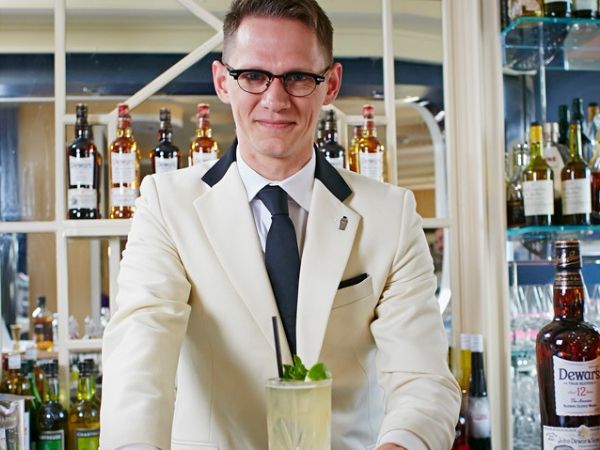 (Image Credit: Bar Magazine)
Tom Walker is an internationally renowned bartender, public speaker and drinks writer who has been in the food and beverage industry for over 15 years.
He is best known for winning the Bacardi Legacy Global Cocktail Competition with his drink the Maid in Cuba. A career bartender for over ten years, Tom has worked at some of the top bars in Edinburgh, London and New York, and has consulted on drink strategies for brands such as Monkey Shoulder, Dewars and Boodles Gin.
At the end of 2014 Tom moved across the Atlantic to work at the world-famous Attaboy, the acclaimed bar that occupies the old Milk & Honey site on 134 Eldridge Street in Manhattan, and went onto work some of New York's best bars including Fresh Kills, Dutch Kills, Sunday in Brooklyn and Donna Cocktail Club
Outside of the bar, Tom has featured in publications such as The New York Times, Wall Street Journal and Vice,and has conducted seminars and workshops in cities as far as Singapore, Moscow, and Mumbai.
These days, Tom works at the Fontaine Bleau Hotel on Miami Beach.
Jacopo Rosito: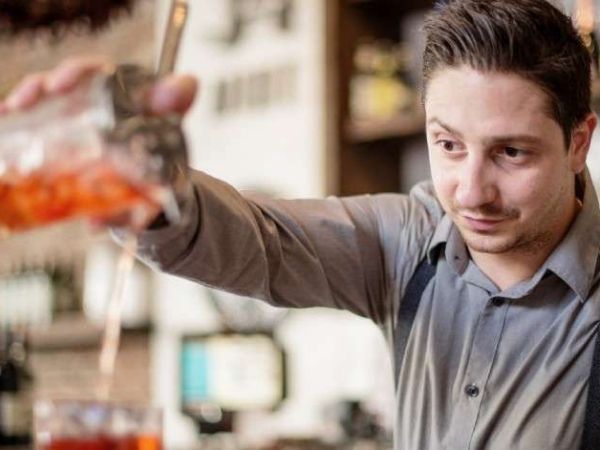 (Image Credit: L'Italo Americano)
In 2016 Jacopo Rosito was nominated by the Golden Gate Restaurant Association for a Saucy Award as Manager of the Year, and the following year the San Francisco Chronicle honoured him as a "Bar Star." In 2015, Rosito became the National Italian Champion at the Bols Around the World competition, and in 2016 he won the Disaronno Mixing Star and represented the US during the Bar Convention in Berlin, where he presented his winning cocktail The Magic Oak.
"The key for me is the hospitality we provide," says Rosito of his role as Bar Manager at Le Sirenuse Bar at Four Seasons Hotel at The Surf Club, Miami, which he assumed in early 2018. "If you're at a great bar, an amazing cocktail is just one element of it. At the end of the day, it's the way a bar makes you feel special that you'll remember."
Ivy Mix: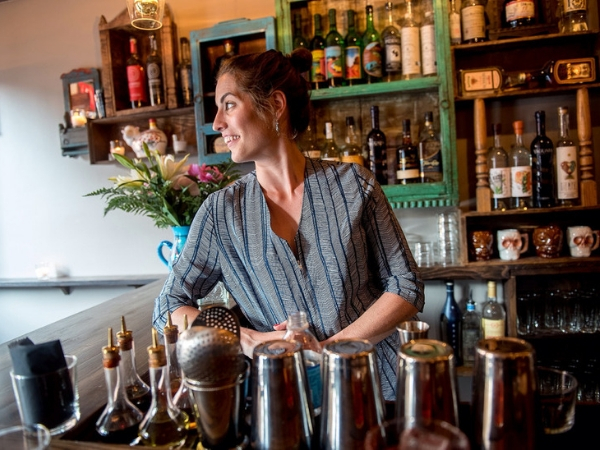 Currently, she is the Head Bartender and Owner at Leyenda, Ivy Mix maintains her position as one of the best bartenders in her field. Her home bar, Clover Club, is Brooklyn's revered craft cocktail establishment spearheaded by Julie Reiner, and where Mix returns to when she's not making the world a better place.
Paula Lukas: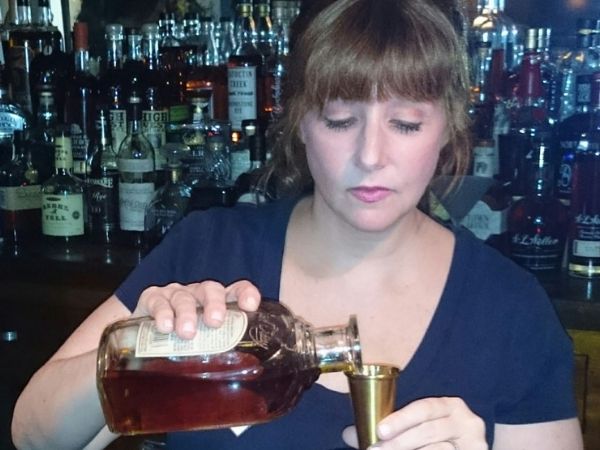 (Image Credit: Chilled Magazine)
A few years ago Paula entered her first cocktail competition and was chosen as a national finalist for Rhuby Liqueur Pink Your Drink, She has also competed in the Queen Bee Cocktail classic and was a Northeast Regional semi finalist in The Copper and Kings Mixtape Competition. She was an international judge at The Rhuby Liqueur Pink Your Drink global final in Sweden and also judged The Marie Brizard Masters here in New York. Paula has traveled extensively and loves to meet bartenders from other countries and trade recipes and industry tips.
Paula Lukas was chosen as one of Chilled Magazine's featured mixologists and her cocktails have been in the New York Post, Huffington Post, Food and Wine, Drinkwire.liquor.com and Gotham Magazine. She also has been featured in The Bartending Masters, Featured Eats NYC and Bartend.com
Paula is currently Bar Manager and Head Bartender at Nur. A modern Middle Eastern Restaurant which has received much critical acclaim. She's been able to use her creative flair as well as access to the restaurants wide array of spices and herbs to create a variety of specialty cocktails. She also teaches private home cocktail classes, has worked as a consultant and is an active member of the United States Bartenders Guild of New York. She loves the hospitality industry and feels very lucky to be a part of it.
Patrick Williams: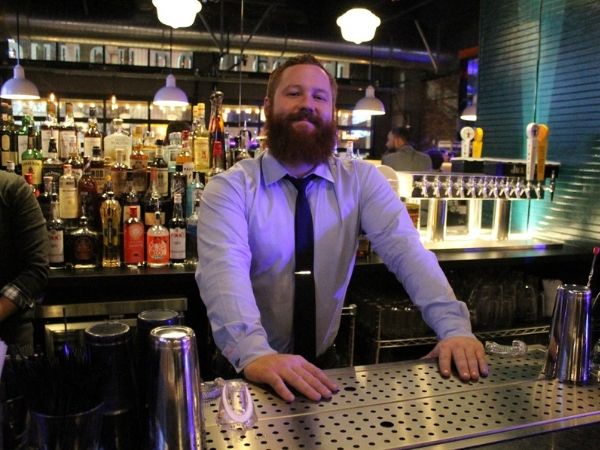 (Image Credit: Daily Detroit)
Seasoned barman Patrick Williams' passion for inspired cocktails stems from a focus on the fundamentals, ensuring even the smallest details are accurate, creating an all-inclusive experience in both product and service. He runs the national beverage program for Punch Bowl Social, a Nation's Restaurant News Hot Concept award winner with 15 locations (and growing) across the country.
Extensively trained, complete with certification from the renowned BarSmarts Advanced program, a Certified Cicerone®, and a two-time Punch King - Patrick is known for his humble approach and his passion for teaching and training. In his travels and growth of Punch Bowl Social, he's tasted over one-thousand beers, hundreds of spirits and had the pleasure of tasting with dozens of coffee roasters all over the country.
A true beverage professional, Patrick enjoys simplicity and harmony with flavors and a genuine, perpetual approach to hospitality.
John Swartz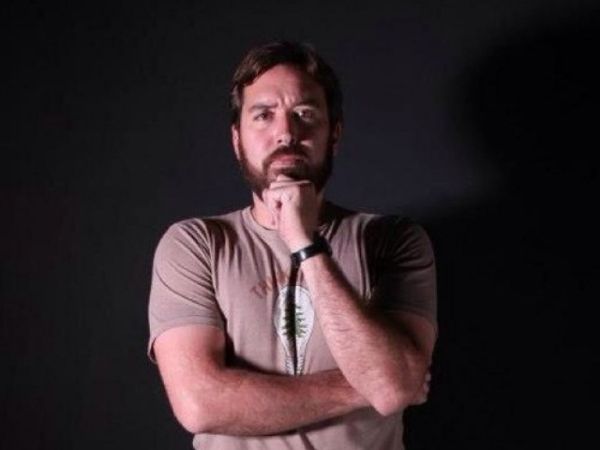 Before joining The Hotel Nikko team as Bartender, John Swartz first demonstrated his passion for the hospitality industry at the tender age of five years old. His family's hotel business in Playa Del Carmen, Quintana Roo allowed him get an early start practicing his hosting skills at the reception desk. John grew up knowing everyone in the local tourism industry, it was during this time that he says hospitality "became a part of him".
John left Mexico briefly to study film in Texas, however, he continued to gravitate toward the hospitality industry by tending bar throughout his college years. His sustained interest in food and beverage eventually led him to take bartending courses in Mexico City, at the Centro de Capacitation Pata Negra. The specialized school for mixology was the gateway to his career in the Pata Negra group, where he managed and helped open new tapas bar locations.
Skilled in Negotiation, Business Planning, Coaching, and Event Management. Professional with a Licentiate degree focused in Teaching English as a Second or Foreign Language/ESL Language Instructor from Cambridge ESOL.