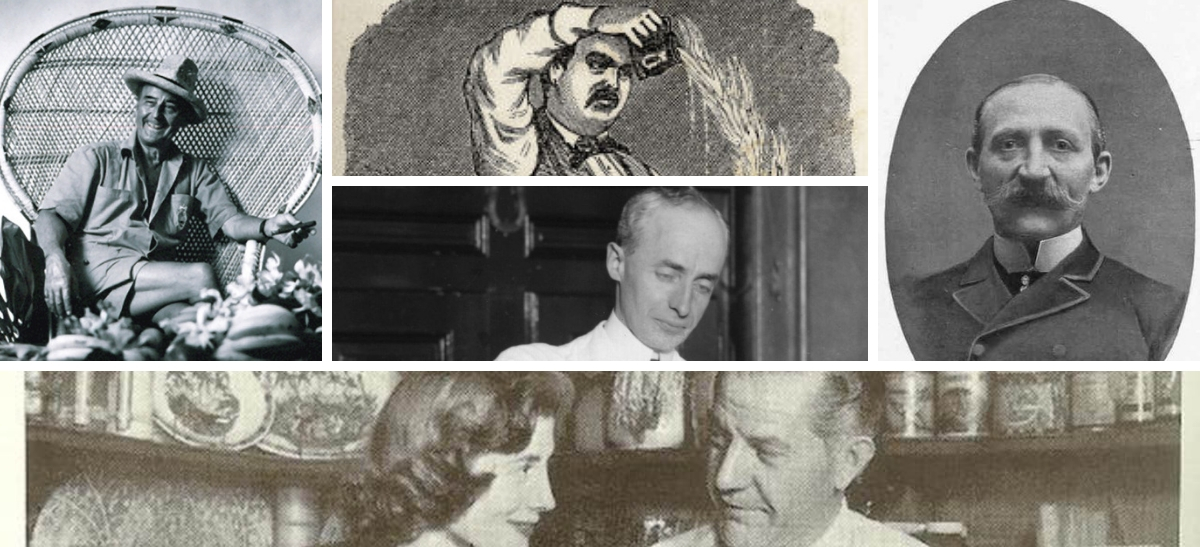 26/12/2022 10 Bartenders who worked hard and defeated all odds to carve their own place in history.
Bartending is a very old profession, existing ever since alcoholic drinks were discovered. While every bartender is equally important, there have been some bartenders through the course of History who have accomplished remarkable deeds and left their mark in the industry.
---
---
Let's take a look at some of these great minds who have achieved greatness in the profession through their sheer hard work and knowledge about the industry.
Ada Coleman:

Only 2 women have held the position of Head Bartender at The Savoy Hotel, London till now. Ada Coleman held that position for 23 years. It was at The Savoy that she invented the cocktail "Hanky-Panky". She was loved by the customers and was described as nice, kind, and full of energy. In that era, not only was she a woman in the world of male bartenders, but she took the bar to fame with her, attracting elite crowds such as the likes of Charlie Chaplin and Mark Twain. Ada Coleman passed away at the ripe age of 91 in the year 1966.
Jerry Thomas:

Also known as the Father of American Mixology, Jeremiah Jerry P. Thomas was an American, who owned & operated bars in New York City. He is known for his revolutionary work of popularizing cocktails across the United States. He has also authored the Bar-tender's Guide, a seminal work on cocktails. It is because of his creativity and showmanship while preparing drinks, that bartending is looked upon as a creative profession today. Thomas died in New York City at the age of 55 of a stroke in the year 1885.
William "Cocktail Bill" Boothby:

American Bartender and Writer, William T. "Cocktail Bill" Boothby tended the bar at San Francisco's Palace Hotel in California. He authored multiple bar manuals such as the Cocktail Boothby's American Bartender, that contained numerous cocktail recipes, invented by himself.
Ernest "Don The Beachcomber" Gantt: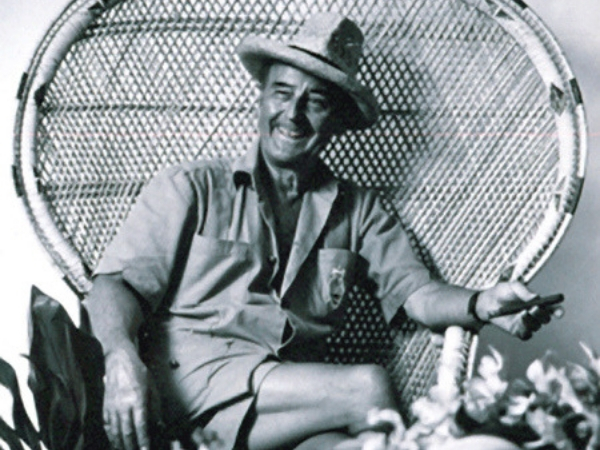 Source: Killingtime.com
Gantt, a Texas native had been a bootlegger during the American Prohibition period. He opened his first bar, Don's Beachcomber in 1933 which later became known as Don The Beachcomber, a very successful chain of Bars and Restaurants. Don also served as a Major in the US Air Force during World War II. His contribution to the Bartending world includes inventions such as Zombie Cocktail, Tahitian Rum Punch, Navy Grog, and many others. Apart from this, he is also known for popularising the Tiki-fad in the US after the war.
Victor "Trader Vic" Bergeron: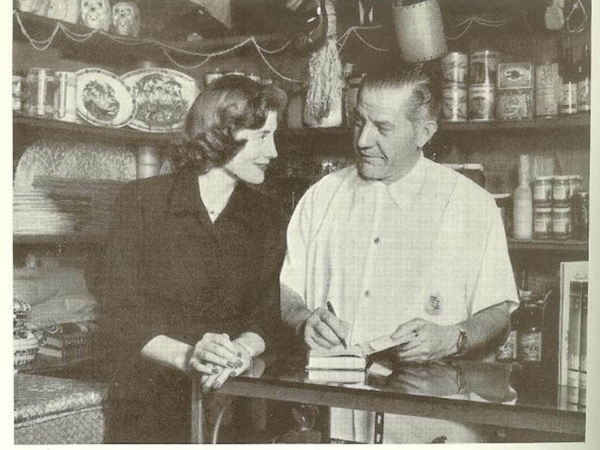 Source: Hospitality World
Victor Jules Bergeron, a man who created a multi-million dollar chain of Trader-Vic restaurants and bars, started out in San Francisco and with an investment of $800. A writer and self-taught artist, he wrote many books on food and drink, His books included a standard reference work, ''Bartender's Guide,'' and an autobiography called ''Frankly Speaking: Trader Vic's Own Story''. He died at the age of 81 at his home in Hillsborough, California.
Constante Ribalaigua Vert:

Constante Ribailaigua Vert, born just outside of Barcelona in 1888, was the son of a bar-keeper. Their family emigrated to Havana where his father took a job at a popular tavern. By 1918, he had assumed ownership of the bar "Floridita". Vert strongly felt that "his only hobby was his work", that is, bartending. He is known for his superior service and quality ingredients used, apart from inventing a new cocktail practically every day.
William Schmidt: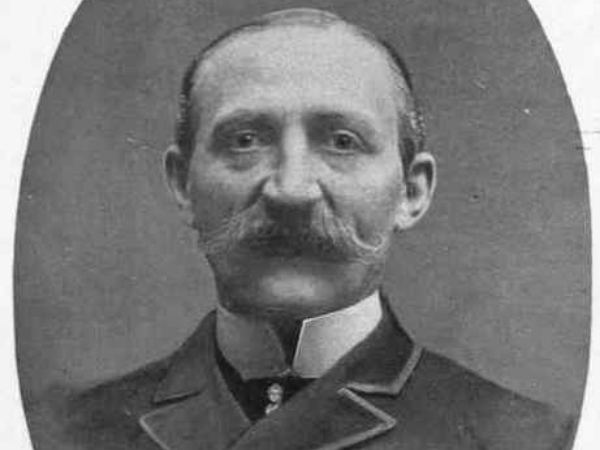 Source: Rowley's Whiskey Forge
The Only William" Schmidt, a German Immigrant, was one of the first celebrity bartenders of the USA. With an experience of almost 30 years of tending a bar, he published his first book, "The Flowing Bowl". He created and published recipes for many crafted cocktails in his 2 books, one of which was a Bartender's Guide, involving old-school ingredients and elegant names for the crafts. He is also known by many as the Godfather of Modern Mixology because of his carefully crafted recipes.
Dale Degroff:

Dale DeGroff was born on September 21, 1948, in Rhode Island. He is also known as the King of Cocktails or King Cocktail and is an American bartender and author. DeGroff has been called "one of the world's foremost cocktail experts", and his book, "The Craft of the Cocktail" is considered an essential bartending reference by many. In 2005 he founded The Museum of the American Cocktail in New Orleans, an eclectic collection of cocktail artefacts, books, and memorabilia.
Harry Craddock: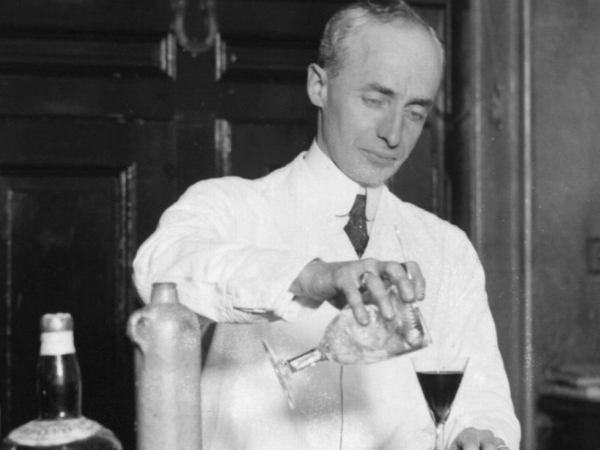 Source: Wildjackcasino.com
Harry Craddock was an English bartender who trained in the US and became one of the most famous bartenders of the 1920s and 1930s. He is known for his tenure at the Savoy Hotel in London, and for his 1930 book, The Savoy Cocktail Book, which is renowned universally. He moved to the United States in 1897 and became an American citizen, however, he left during Prohibition, moving to Liverpool and then joining the American Bar at The Savoy Hotel in London.
Sasha Petraske: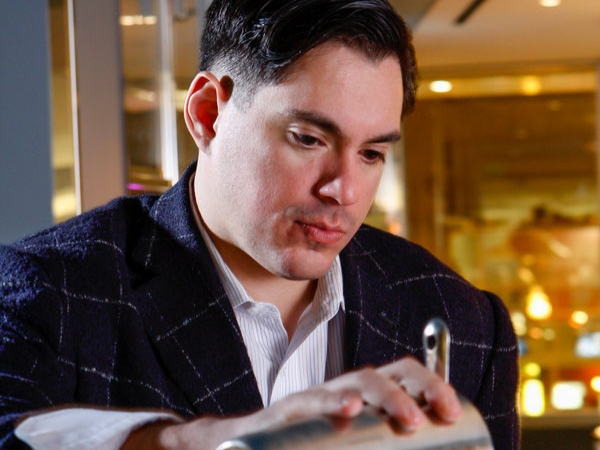 Source: The New York Times
Sasha Nathan Petraske was the founder of the legendary New York City cocktail bar Milk & Honey, as well as a partner and creative force behind many of the world's most highly regarded bars such as Milk and Honey, White Star, Dutch Kills, and many more. During his lifetime he was credited with inventing modern cocktail culture.
Now Accepting International and Domestic Submissions. Enter Your Brands Before October 31 and Save Big. Time To Grow Your Brand In Bars, Hotels and Restaurants Of USA.