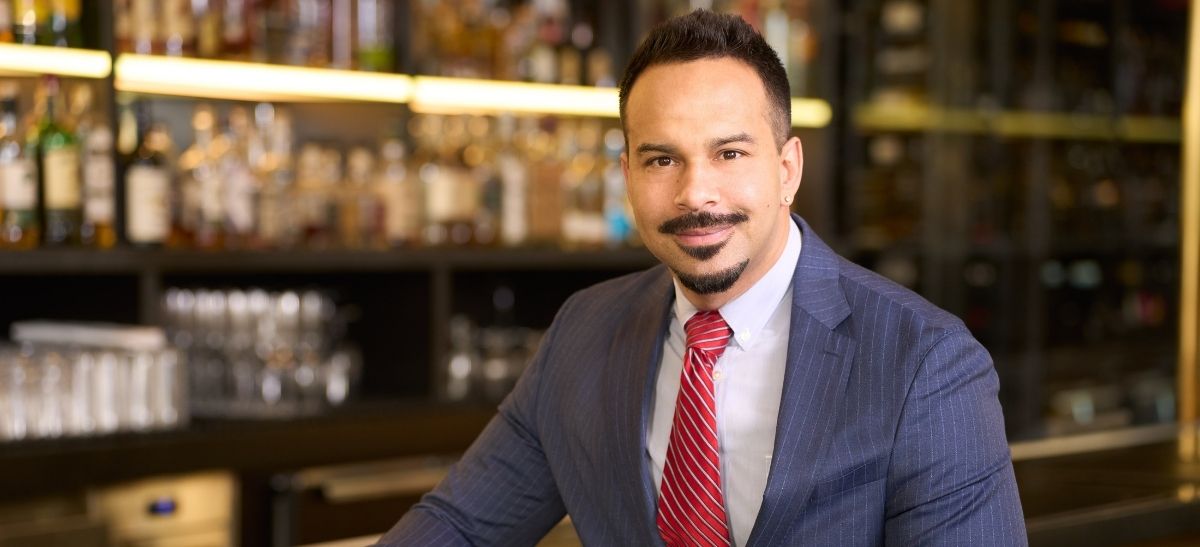 27/01/2022 We caught up with Cox to talk about his new role, leading cocktail menu development, training bartenders, and cultivating MGMs spirits collection.
Touted as one of the most influential bartenders of the past decade, renowned Californian mixologist Julian Cox was recently appointed Executive Director of Beverage and Corporate Mixologist of MGM Resorts. Cox's unique style, which balances art with the use of ingredients, will be implemented across MGM's iconic Las Vegas and regional casino-resort destinations.
Cox started out at the legendary Lettuce Entertain You in Chicago, where he managed to increase liquor sales by $144 million across nine properties for owner Rich Melman. His high-volume tap cocktails at Three Dots and a Dash earned a nomination at the 2016 Tales of the Cocktail for "America's Best High-Volume Bar" where he increased the Tiki bar's revenue by $6 million. In addition, he has been nominated for a James Beard Award three consecutive times (2012-2014) for his outstanding bar program at John Sedlar's restaurant Rivera.
Cox's work also includes the development of cocktail menus at prestigious restaurants such as Bestia, Otium, and Redbird. He was also recently responsible for the bar programs at Banc of California Stadium, home to the Los Angeles Football Club and Fanny's, the Academy Museum of Motion Pictures restaurant and café.
We caught up with Cox to talk about his new role, leading cocktail menu development, training bartenders, and cultivating MGMs spirits collection.
What does the role as Executive Director of Beverage & Corporate Mixologist mean to you, and what will it entail?
My journey has taken me behind so many bars, so it's incredible that my next chapter will be in Las Vegas with MGM Resorts. I will have the honor of shaping the cocktail scene for renowned destinations I visited regularly growing up in LA. Las Vegas has a rich history and a thirst for pushing the boundaries, so I'm looking forward to embracing the creativity and beverage expertise the city has to offer.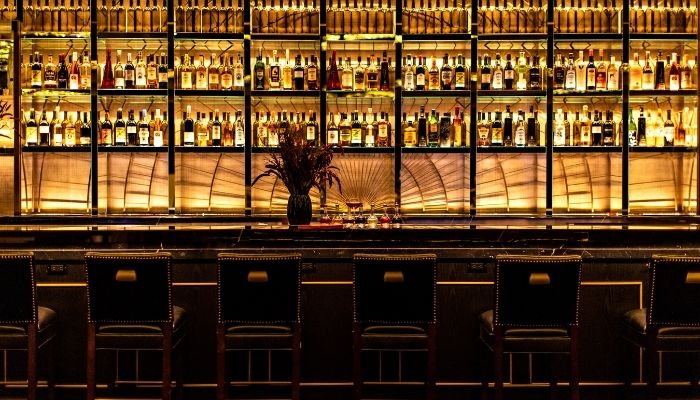 NoMad Las Vegas, Part of the MGM Group
The role will entail many responsibilities like global liquor procurements, managing inventories, and controlling the cost of goods. I will also be activating sponsorship dollars for all venues and leading the beverage teams in strategy. The role will also involve a certain amount of teaching of both staff and management on food and beverage-related topics and working with and negotiating in concert with the union. There will also be a lot of research and development of cocktail content for all restaurants, lounges, and bars.
The most important role will be elevating the MGM cocktail experience and giving guests a reason to return time and again.
What does a typical day look like for you?
Work starts around 9:00 am. I have various food and beverage strategy meetings in the afternoon. I do tastings after lunch, research, and development in the lab for an hour or so to work on concept work. Meetings continue into the early evening. Repeat. Right now, most of our meetings are via Zoom. I spend much of the day meeting people in the company and building a strategic plan for 2022.
[[relatedPurchasesItems-31]]
What are the key influencers when designing & planning cocktail menus across such a vast program like MGM Resorts?
Chief Hospitality Officer Ari Kastrati sets the tone for our new projects. I try to look at his vision and the concept in general, then tailor what I'm doing to complement the space. I'll look at the menus for our chef-driven ideas and work with the Chef to make items that align with the food. Lastly, the space influences a lot of the programming and design. If it's a small intimate place, the cocktail program can be quite different from a high-volume lounge. I'd make sure to customize the program to complement the venue as well.
How closely will you work alongside chefs in curating cocktails that pair well with food?
I hope working alongside Chefs will be a frequent thing for me. It has been that way throughout my career. Unfortunately, I haven't had the pleasure of working with the culinary teams yet. However, our Corporate MGM Resorts Executive Chef Wes Holton is amazing and incredibly talented. It's been fun watching him work for sure.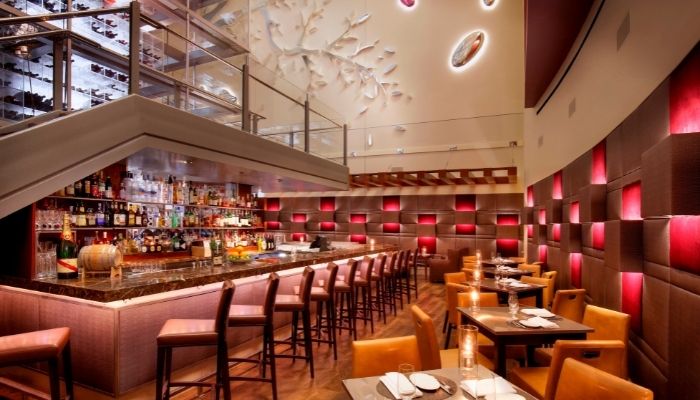 Aureole by Mandalay Bay Resort & Casino, Las Vegas, part of the MGM Group.
What bar trends will 2022 bring?
I think non-alcoholic beverage menus will be more common as people opt for a healthier lifestyle. The ready-to-drink category will remain popular, and we'll see that sector grow. The supper club concept will become increasingly popular. Agave spirits will continue to gain market share. Bourbon, Japanese Whisky, and Scotch will get harder and harder to find and, therefore, rise in cost.
Cocktail of the moment?
I still love a proper freezing cold gin martini with olives and good quality French vermouth.
---
Article by Colleen Thompson, Editor + Writer + Photographer