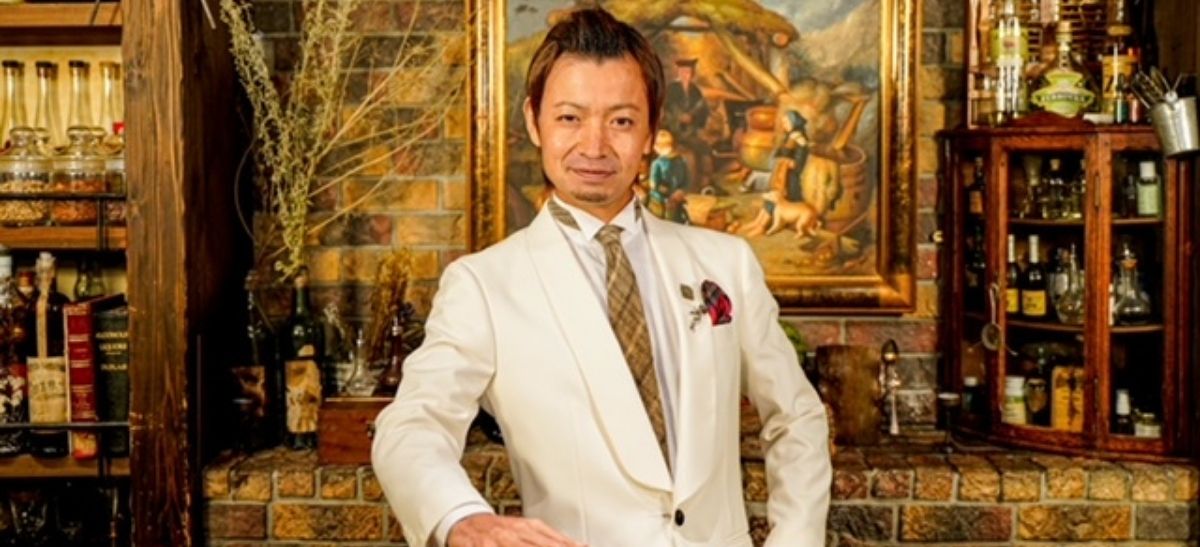 22/03/2022 Tokyo's top mixologist & the owner of Bar Benfiddich Hiroyasu Kayama shares insights into creating unique experiences for guests.
The magical mixologist, master bartender, star bar owner, youtube sensation, and farmer's bartender, Hiroyasu Kayama is literally the jack of all trades. Kayama is the owner of Bar Benfiddich which ranks No. 32 in The World's 50 Best Bars and No. 9 in Asia's 50 Best Bars. The bar resembles an old medical store producing several herbal elixirs, with numerous herbal infusions on the shelf and bartenders creating aromatic cocktails. The bar surprisingly has no menu but offers Kayama's broad imagination instead. Kayama describes his approach to bartending as "farm-to-bar", creating some of the unique infusions using ingredients from his farm. He is a well-known global digital creator with his series "How to" gaining a lot of popularity among millennials and having millions of views. His love for traditional herbal spirits has resulted in him being the Brand Ambassador of two unique liqueurs - Unicum and Tumugi. Kayama is considered one of the best Japanese bartenders and one of the most imaginative bartenders in the world, take a look at his thoughts on various aspects of bartending from his diverse bartending career.
[[relatedPurchasesItems-31]]
Tell us a little about yourself? How did you end up in the bar industry?
It's a coincidence, I came to Tokyo after graduating from high school. I got a job at a hotel at that time in the Bar section. It's a start from chance.
What does it take to be one of the top 100 bars in the world?
It's originality. That is the most important thing.
What is the main thing you focus on daily in your role?
I focus on providing our customers with a new experience.
You are the brand ambassador of Unicum and Tumugi, can you tell us a bit about both the products and how you market these brands?
Unicum is a Hungarian herbal liqueur, Tumugi is a Japanese spirit and a Japanese botanical spirit. I love them both. Marketing depends on the Ambassadors.
What are the drinks trending in your country?
Now it's Gin. There are many distilleries.
Which is the most popular cocktail that you have created so far? What's the inspiration behind it?
"Forest cocktail" That is my concept (Farm to glass)
Seasonal flavor with seasonal botanicals in the glass.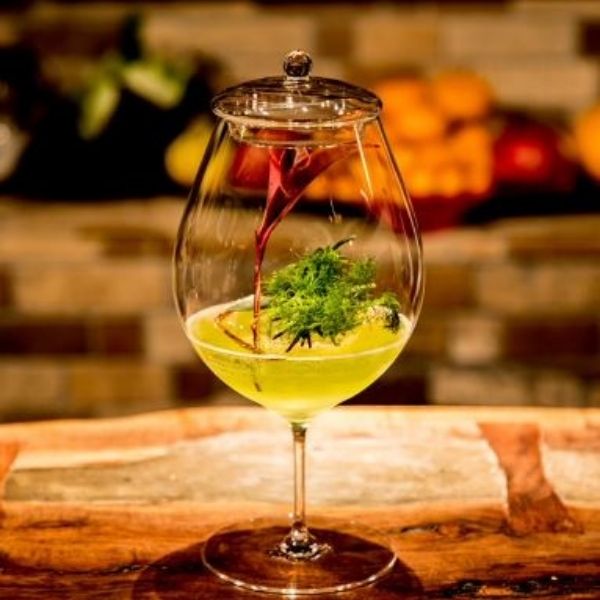 The Forest Cocktail
According to you, which are the Top 5 bars in your list that are popular because of their bartenders?
1. My favorite bar is Singapore's Bar Native. I love Vijay Mudaliar.
2. SG Club
3. Bell Wood
What is that one piece of advice you would like to give to young bartenders?
Be sure to practice making a glass of cocktail at the end of your work. Keep doing that every day. And don't stand and drink it. Please sit down and drink.
That is very important.
What according to you is a Farmer's Bartender?
My concept is "Farm to glass". I can control everything because I have my own farm. For example, I can control the harvesting timing of a flower, as the flower buds have a different flavor and taste profile as that of a bloomed flower. That's the reason why I can make a special cocktail.
What's your philosophy behind a happy life?
My happiness is to remain a bartender. I will continue to be Bartender at Ben Fiddich at ages 50, 60, 70, and 80. That is the purpose of my life.
For example, you should come to Ben Fiddich 30 years later. BenFiddich would be open.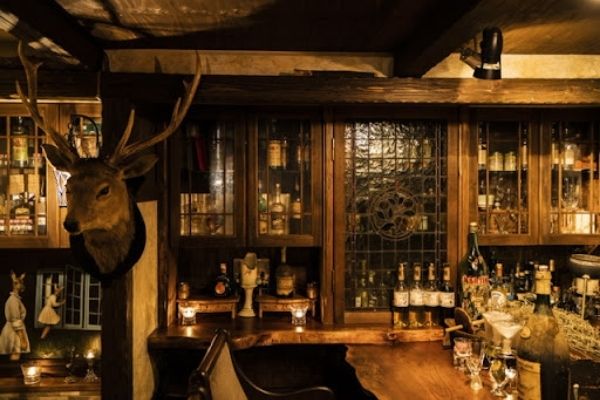 The beautiful interior of Bar Benfiddich
Interviewed By Tushar Anand, Junior Writer, Beverage Trade Network
Bartender Spirits Awards medal will help you in raising your bar in the on-trade channels. View complete winning benefits here. The international submission deadline is March 24, 2023.