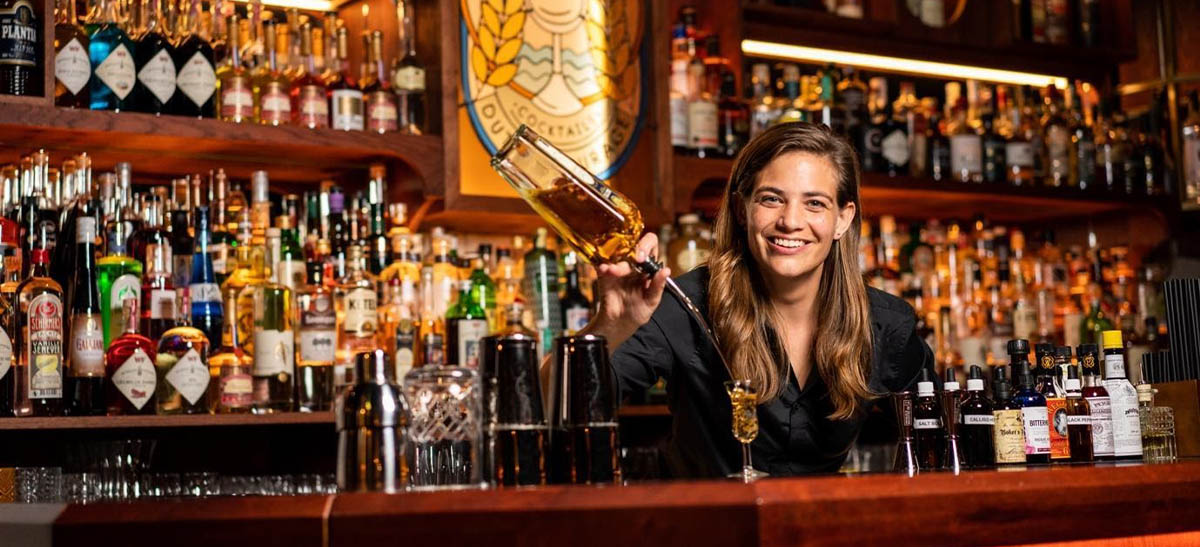 06/12/2021 In conversation with renowned bar owner & bartender, Tess Posthumus as she shares valuable tips on upselling, profitable bar programs, and upcoming trends.
Tess Posthumus is a true bartending guru and hospitality specialist. The 2015 Diageo World Class Bartender Of The Year is the owner of two cocktail bars (Dutch Courage & Flying Dutchmen Cocktails) in Amsterdam, co-organizer of the Amsterdam Cocktail Week and Perfect Serve Barshow Amsterdam, author of two cocktail books, and a frequent drink columnist. Tess also collaborated on the recently published 'High Cocktails' book on non-alcoholic psychoactive cocktails. When she can't be found at her bars, Tess is often flying across the globe doing guest shifts, promotional events, content and signature recipe creation, team training, presentations, and seminars.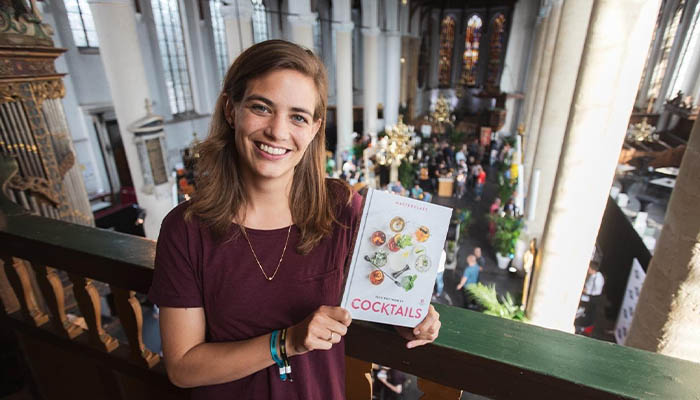 Tess Posthumus holding 'Masterclass: Cocktails' book
Tell us a little bit about yourself. How did you begin your career and how did you progress into this role?
I studied Media & Culture at the University of Amsterdam and worked in the hospitality industry as a side job next to my studies. I've worked in all sorts of places, fancy restaurants, neighborhood bars, catering events, and I liked all of them. One day in 2009, I ended up working as a host and waitress for a speakeasy and then World's 50 Best Bar: Door 74. This is where I fell in love with the world of mixology and honed my bartending skills. After spending 8 incredible years at Door 74 and winning multiple competitions, I decided to test my skills in the freelance world. I started my consulting business and now travel the world for guest bartending shifts, events, and talks. I also co-organized Perfect Serve Barshow Amsterdam and Amsterdam Cocktail Week. I opened my first own cocktail bar in 2017 with Timo Janse, called Flying Dutchmen Cocktails. In 2020 we opened our second cocktail bar, Dutch Courage.
[[relatedPurchasesItems-31]]
What questions would you ask the bar owner before you plan your sales growth strategy?
This will depend on the kind of bar and the country/city, which is very important when deciding on a sales growth strategy, but the most important questions would be regarding their bar concept and target audience.
How can suppliers work with you to drive sales?
Suppliers can conduct seminars and workshop sessions, team training for their accounts, create signature cocktails and menus, inspire via (tutorial) videos on social or guest bartender events. Create Value.
---

---
Give us an example of a profitable bar menu program with examples of names and why you have them.
A few examples come to mind, but I would like to share one unique to us. At Dutch Courage, we made a 'kopstootjes-automatiek', a very old-school vending machine with a 'kopstootje' pairing: a custom traditional miniature genever bottle paired with a local beer. The machine is a tradition in classic Dutch food joints, but we transformed it into a cold version, offering a nostalgic experience for our guests, while at the same time buying service time for our staff as it is a swift way of serving a group. Since we also serve in miniature bottles and local beers, the genever margins are high.
The idea should be to make a menu item work for you on margin and efficiency while creating a new experience.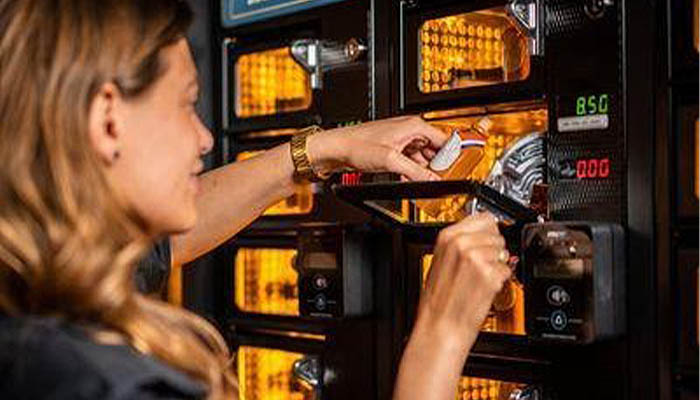 The 'kopstootjes-automatiek' at Tes's Dutch Courage bar in Amsterdam
What do you look for items that qualify for house pour?
The quality must be good. If it is, then next, I'm looking for a partner to grow with. A brand that is easy to communicate with, is open to unique and new collaboration ideas and wants our partnership to be creative. As a bar owner and bartender, I'm always looking for ways to support our concept, educational program, and ways to provide a new experience for our guests.
What are the four main things you focus on daily in your role?
Quality, Efficiency, Creativity, and Balance. This applies to the drinks we serve, the hospitality we offer, and the business we run.
5 ways to upsell drinks at the bar
1. Ask guests to start with a quick beer or glass of champagne while looking at the cocktail menu.
2. Work with a mixer or cocktail of the week. Great way to get rid of overstock.
3. Always list an out-of-budget product next to the one you want to sell. Make that price seem "cheap" compared to the expensive one.
4. Use loyalty cards with a small (sponsored) reward in the end. At Flying Dutchmen Cocktails, we have a loyalty card where people get a glass of champagne when they save 8 cocktail stamps.
5. Educate your staff, so they know what and how to upsell margin-rich products.
Tips on training new bartenders
Don't be afraid to repeat things they might already know. Repetition is often needed for memory. Create a balance between hands-on training, listening to presentations, tastings, and text study. Make it fun and let them have an incentive to study the things you want them to know. For instance, we work with a team test before every team training. In this test, we question the last team training topics and whoever gets a >80% score on average at the end of the year gets a nice Christmas $$$ bonus.
What's trending in the drinks scene?
RTD and Cannabis & CBD topics. As for the Dutch drinks scene, trends are local ingredients like old-Dutch liqueurs, genever, and rum. As for cocktails, the Pornstar Martini, Espresso Martini, and Daiquiri are still trending here at the moment, next to more creative signature serves.
What's customer service to you?
Hospitality, making people feel comfortable and forget their daily worries, making sure they leave the bar just a bit happier than when they entered the bar.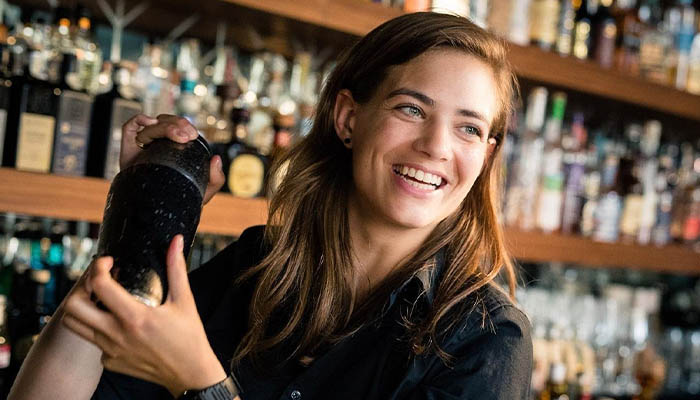 Define a good bartender
A good bartender is a good host. A bartender should balance drinks, be creative, know the history of our industry, be well versed with classic recipes, have brand knowledge, and work cleanly, speedily and efficiently. But a bartender that sees him/herself as a rockstar will never be a good bartender. It is all about service and hospitality.
How do you manage non-performing brands?
I'll write a module on non-performing brands for the team and train them, get their knowledge up, and therefore also their confidence in talking about and selling the brands.
How can you increase your beverage sales with the selection you already have?
Get creative with hours (adding workshops before bar opening hours), upsell, educate your staff, train them on speed & efficiency, make better deals, and put margins high drinks on your menu.
How according to you has the role of the Bartender evolved, especially now during Covid times?
The bartender needs to be an all-rounder. I am a firm believer in all-rounder bartenders; they should be able to work on the floor and not feel like they are too good for the barback position. Rotating the roles in the team is important. As for post-covid, bartenders now also need to be able to check QR codes, reservations, host, give workshops and remote digital tastings.
What else do you look for in a brand before saying yes apart from quality, value, and package?
I am always looking for ways in which we can both grow. Who are the people behind the brand and how can we collaborate together. Can we organize educational sessions for the Dutch bar industry, do something custom and creative or host a guest bartender to get extra attention to the bar and the brand. I look for more than just the liquid when making deals with brands.
Give us an example of a common problem in the bar business and how you handle it.
Staffing problems, seem to get larger as many bartenders are leaving the industry due to covid lockdowns. We deal with this at our bars by investing in our people. Keep putting time and money towards our teams, organizing training days and inspirational trips. Trying to build a true team, give them career opportunities within our business, and challenge them to grow.
Your favorite places to enjoy drinks
So many! While watching a movie on the couch, with friends in a bar, at home during dinner, or on a chill night with my wife.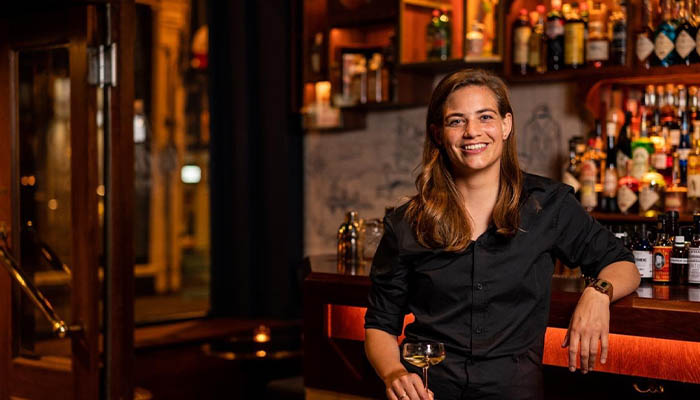 What's the best and worst part of your job?
Best: the versatility! It never gets boring as there is always something new to learn or experiment with.
Worst: Covid insecurities and the often late hours.
Interview by: Prithvi Nagpal, Editor & Sommelier