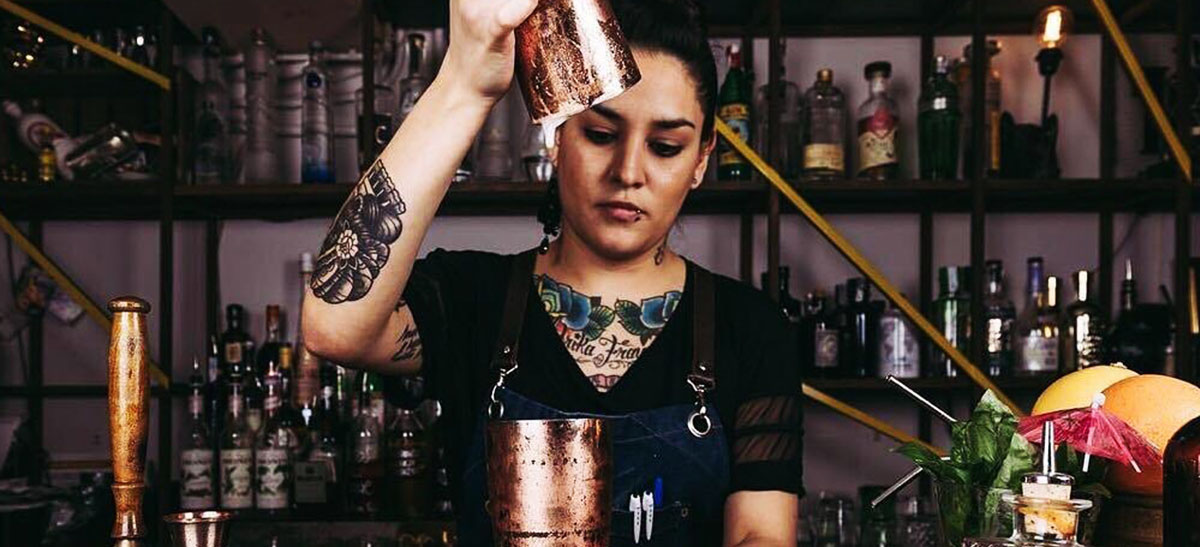 28/01/2022 Raiza Carrera Cornejo is one of the best International Bartenders and Founder of Futura, a Sustainable Fashion Brand. She talks to us about running an effective bar program, training new bartenders, and how skills pay the bills.
Tell us a little bit about yourself. How did you begin your career and how did you progress into this role?
I started in Lima, Peru after being positioned as one of the Best Bartenders on the National level in the Worldclass 2015. I moved to Buenos Aires, Argentina where I worked in two of the best bars in the city - Victoria Brown and Verne Club with Fede Cuco. I moved to Barcelona in 2017 and participated in different events that promote gender equality behind the bar. I worked in one of my favorite bars, Collage Barcelona, and finally worked for the grand opening of Especiarium Bar with Antonio Naranjo.
I had the great opportunity to be a judge in the final of the Bacardi Legacy Cocktail Competition Iberia 2019 where I was able to be on the other side of a competition that I admire very much. I currently live in Ibiza and have been developing Futura (@futura.inc), a unisex clothing brand that seeks to promote conscious fashion (slow fashion) in addition to providing the serigraphy service. We worked in collaboration with Ellas, an empowerment platform created by Ginevra Castagnoli for Fibar 2021.
I will be back behind the bar soon but that is still a surprise. I have also been able to travel to different countries doing guest bartending at bars which made it to the list of the 50 Best Bars in the World.
[[relatedPurchasesItems-31]]
Define your role and the tasks involved in your role.
In terms of hospitality, one of the most important roles for me is to provide Excellent Service and make sure people have a good time with great cocktails in between.
What questions would you ask the bar owner before you plan your sales growth strategy?
What are the different billing scenarios? And I would ask them to show me their Business Plan.
How can suppliers work with you to drive sales?
Through Marketing and Communication Strategies, Events, and Product Training.
Give us an example of a profitable bar menu program with examples of names and why you have them?
For a cocktail menu to be profitable, the first thing you have to do is Control Costs and make sure your Profit Margin is adequate. Review your commercial agreements, know the exact price of the products and it is extremely important to take into account the labor cost. One of the most profitable highballs, for example, is Vodka Soda or Gin & Tonic also the Sours or Daisys.
What do you look for in items that qualify for house pour
I look for items that fit into Quality Control and mainly in the Costs of cocktails. This depends on the commercial agreements you have with the brands.
What are the four main things you focus on daily in your role?
Consistency

Practice

Training

Dedication.
5 ways to upsell drinks at the bar.
Let the customer know the product

Create a sales pitch with its strengths

Get to know the customer and see what they like to drink

Get to know what drink profile they are looking for

Be sure when you are recommending a drink and if they don't like it, offer to change the drink for them (90% of the time if you follow the previous points they would not want to change it)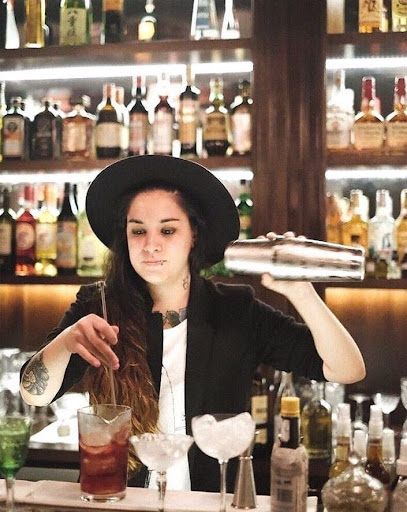 Tips on training new bartenders.
"Skills pay the bills" so you have to work on their skills with a training program.
I suggest holding pour tests every day and a speed round once a week.
Make them taste the cocktails so they know what they are serving. Go through the steps of
Give them a list of the classic cocktails that you make and put down the procedure, the specifications of everything, the garnish, etc.
What are the drinks trending in your country? cocktails, brand names, categories?
Well, it is difficult to answer this because I worked in different countries and each city has its trends and brands. But for Barcelona which has a very cosmopolitan culture, you find people drinking Vieux Carré as well as Daiquiris or Last Word. I think Spain is a good consumer of Mezcal too. I would say that it is the trend now.
What's customer service to you?
Be hospitable considering that you provide a service and be professionally prepared to provide it in the best way.
Define a good bartender.
A person who loves his job is passionate, is in search of constant motivation, and especially someone who is professionally prepared.
How can you increase your beverage sales with the selection you already have?
If you are a good seller you can sell whatever you want and if you have a good strategy that is even better. And in addition to that, if you add to that some good training then you have everything to increase your beverage sales.
How according to you has the role of the Bartender evolved, especially now during Covid times?
I think we as bartenders had more time to think, create new projects with the tools we have and our industry became even more united. There is more support, more time to train, read and research. We were able to work on our creativity in other ways and learned to reinvent ourselves.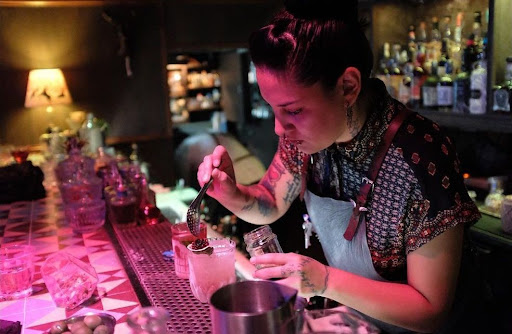 What else do you look for in a brand before saying yes apart from quality, value, and package?
A Good Business Deal
Give us an example of a common problem in the bar business and how you handle it.
Usually, there is no business plan. Costs are very important for success and profitability. Before opening a bar I make a business plan and if the bar is already open I make sure that it has all the necessary processes. If it does not have them, then I work on them and help in implementing them.
Your favorite places to enjoy drinks
Collage Cocktail Bar in Barcelona. They have a really nice collection of Rums.
What's the best and worst part of your job?
I love the creative part of the job where I am able to create experiences for clients. I think the most beautiful thing that has happened to me is that my guests come to visit me in another bar in another part of the world and that is a wonderful feeling that they remember me for my work.
The negative part about the job would be the lack of information that there is about how to find a balance in the lifestyle. Our work is great but we have to learn to take care of our health and find a balance between our work and life and avoid excesses.
Interviewed By Tushar Anand, Junior Writer, Beverage Trade Network
Header image source: Instagram
Get In Front Of Leading Bartenders and Grow Your On-Premise Presence. Enter Your Brands Before the Early Deadline Is January 31, 2024, and Save.