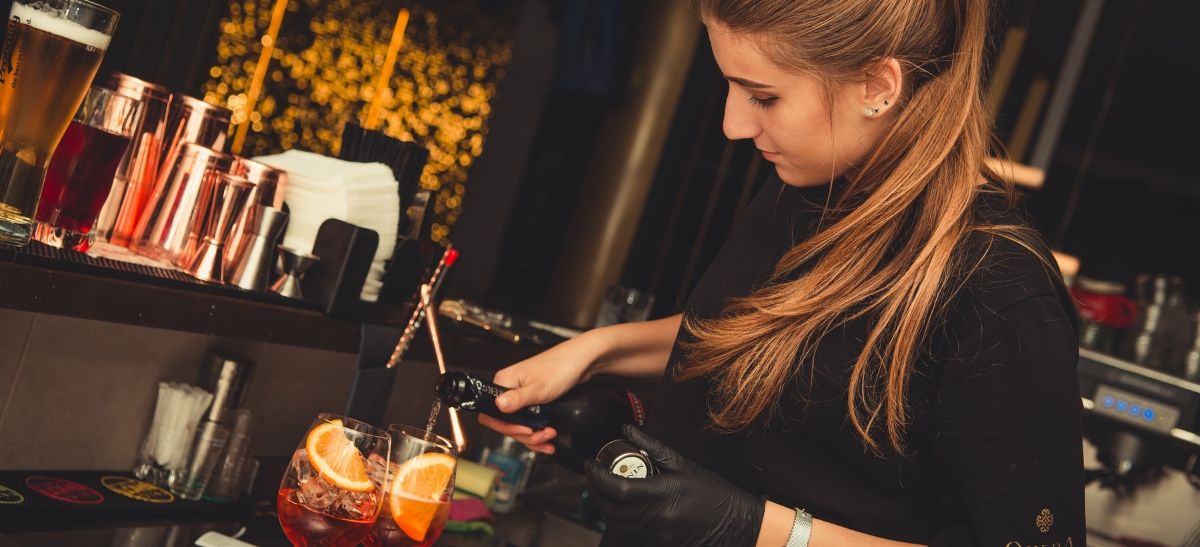 Here's a closer look at the leading bartenders in Miami and how they're expanding in terms of talent, creativity, and buzz.
While Miami has always been known for its glamorous South Beach lifestyle, it is only in the past decade that the city has catapulted to the list of the best cocktail bar locations in the nation, rivaling New York City in terms of talent, creativity and buzz. Add in the fact that a number of big-time cocktail bars – including Employees Only, Broken Shaker and Sweet Liberty – have recently made Miami home, and you can understand why many of Miami's top bartenders now have both national and international reputations. Here's a closer look at the leading bartenders of Miami.
---
---
(Ranking in no particular order)
1. Danilo Dacha Bozovic
While Danilo Dacha Bozovic is perhaps best known for opening up the Miami branch of Employees Only after serving as the principal bartender of the bar's NYC flagship location, he is justifiably proud of his latest venture: Swizzle Rum Bar & Drinkery, which just opened in September 2019. There, he is able to put his encyclopedic knowledge of swizzled drinks to work, including some of his more famous tiki drinks. He is, in fact, the author of an upcoming on book on swizzled cocktails, which will follow up his current book project, "Barkeep: The Guide to Become a Professional Bartender." Check out his Instagram feed to see his travels abroad, or some of his latest bartending projects (such as the European Bartender School in Miami).
2. Julio Cabrera
The face of the Cantinero movement in the United States, Julio Cabrera is one of the most influential bartenders in the world, bringing his Cuban style, personality and skills behind the bar from the shores of Miami to locations across the world.
3. Eddie Fuentes
Miami bartender Eddie Fuentes is best known for putting a "Miami spin" on classic cocktails, such as his Guayaba Colada (Don Q Cristal rum, coconut cream, guava, and cold-pressed pineapple juice), which is a twist on the popular Miami Vice cocktail. His newest venture is a craft cocktail bar in Wynwood called Spanglish, which as you can tell from the name, is going to appeal to a big crossover audience in Miami Beach. He is also a partner in Cocktail Cartel, a beverage consulting firm that has worked with such high-end clients as JW Marriott to re-invent their drinks programs.
4. Fraser Hamilton
As the bar manager at Sweet Liberty (No. 21 in the World's 50 Best Bars 2018 rankings), Fraser Hamilton has one of the highest-profile bartending positions in the entire city. No surprise, then, that Time Out Market Miami recently tapped Hamilton to create a cocktail menu for its food hall showcasing some of the best offerings in the entire city. He has been called "a walking encyclopedia o bar knowledge," and that has helped him to become one of the most sought-after bartenders in Miami.
5. Tyler Kitzman
After working at a variety of Miami's top food and drink establishments, Kitzman is now the co-owner of Mama Tried in Downtown Miami, where has created a truly innovative cocktail menu. Many of the drinks feature tequila, and he was recently a finalist in Patron's 2019 "Margarita of the Year" contest. One of his most creative agave creations is known as Sparkling Tommy's (Altos tequila, lime, agave syrup, sparkling wine and Mexican spiced salt).
6. Valentino Longo
Formerly the head bartender at La Moderna (which has outposts in both Rome and South Beach), Longo is now the creative genius behind the cocktail menu at Le Sirenuse Restaurant and Champagne Bar at The Surf Club Miami. He is particularly well known for using Mediterranean-inspired aromatics in his cocktails, such as his "Hint of Woods" cocktail that includes a honey-rosemary essence added to a cocktail that already includes grappa, blood orange liqueur, lime juice and rosemary syrup.
7. Derek Stilmann
Stilmann has made a name for himself both nationally and internationally by representing Miami in many high-profile competitions. Recently, for example, he appeared in London for Bombay Sapphire's "Most Imaginative Bartender" competition. He was also part of the Miami bartending team during Tales of the Cocktail 2018. His current bartending role is with The Sylvester Bar, recently named "Midtown Miami's swankiest bar yet."
8. Will Thompson
Thompson, at Jaguar Sun, has brought a wealth of East Coast bartending experience (including a stint as brand ambassador for Grand Marnier) to sunny South Beach. One of his most creative cocktail creations is known as the Green Ghoul (tequila, mezcal, poblano, cucumber, chamomile and lime). His primary claim to bartending fame is his innovative use of different flavor profiles in his cocktail creations.
9. Chris Resnick
Resnick, at Kimpton Angler's Hotel, is best known for creating unique cocktails with offbeat names that reference pop culture. He recently won Miami's 2018 "Bitter Battle" – a Negroni competition featuring Miami's best bartenders. From a personal branding perspective, Resnick has embraced the tropical print shirt as central to his personal style.
To see many of these top Miami bartenders in action, you'll need to focus on two key areas of the city – glamorous South Beach and the equally buzzy Downtown area, now home to many art galleries and world-class restaurants. But don't forget about many of the city's other vibrant neighborhoods – such as Little Havana – where new ideas from all over the world (and especially Latin America and the Caribbean) are used to create some imaginative and creative cocktails. The next time you're in Miami, put time in your schedule to see these bartenders in action.