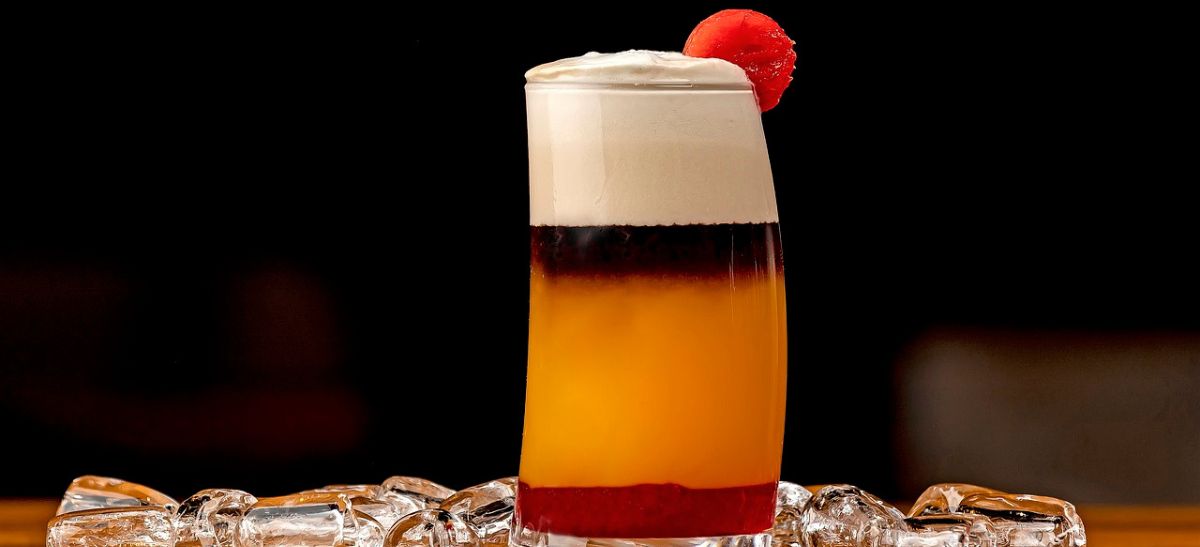 19/01/2023 Non-alcoholic cocktails are here to stay and we are here for their evolution.
With Julia Momosé's manifesto declaring non-alcoholic drinks "spirit free", the age of the mocktail is over. She mentions the diverse and distinct ingredients used to craft NA cocktails and the care taken to create them. Remaining devoid of alcohol, they are anything but a mockery of a cocktail as the name suggests.
Image: Julia Momosé of Kumiko, Chicago. (Credit: Eater, Chicago)
Bartenders and chefs are looking into creating non-alcoholic drinks with much intricacy and offering these in pairing menus at fine dining restaurants. At the mention of NA cocktails, if you are thinking of fruit juices, and sugar syrups then ingredients like wakame seaweed, mugwort, and manzanita berries might force you to think again.
As bartenders and chefs create experiences around non-alcoholic beverages and pair them exquisitely with their tasting courses, restaurant goers are beginning to pick these over a choice of wine or spirit pairing or interspersing them with their wines and spirits choices.
A trend that once began at Noma, is now something the rest of the world is finally catching up to. With more people abstaining from alcohol and looking for a drink that is more than a soda or juice with their carefully prepared food, this was the need of the hour.
The normalization of people choosing to abstain from alcohol for health or no other good reason other than a choice is encouraging more and more people to have a beverage without alcohol.
Bartenders and chefs are preparing these drinks with much experimentation and research, fussing over every aspect and ingredient to be able to offer a drink that doesn't lack flavor, texture, or mouthfeel.
What is involved in preparing a non-alcoholic drink?
Many of these spirit-free drinks are created bespoke for the dish, to sit right alongside its flavors, involving months of research with different ingredients and methods, to get them just right. With the field so wide to pick from and methods so many to play with, the resulting options are limitless.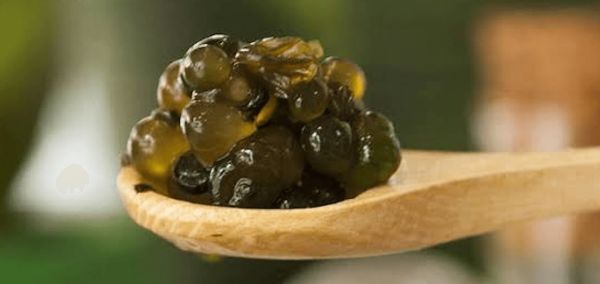 Image: Cushuro, the Andean seaweed (credit: thegaraycompany.com)
Today's non-alcoholic drinks call for varied, sometimes esoteric ingredients, like the aromatic honey used by Robert Murphy, Existing Conditions' beverage director. It comes from rare, stingless bees kept by a man in the Yucatan rainforest. At Mil in Cusco, the Extreme Altitude course and pairing both contain cushuro and kunuca, a plant and algae that sprout from 4,000 meters upward.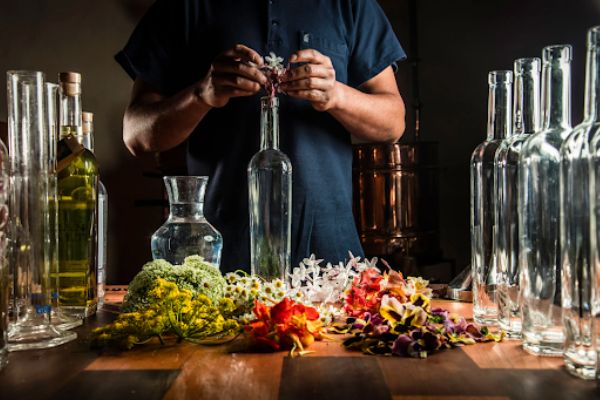 Image: Foraged flowers at Mil's distillery (Credit: Conde Nast Traveller)
The ingredients and elaborate methods used to create NA drinks lend themselves to beverages that have a structure that is defined by tannins, acidity, and body, not unlike wines and spirits.
Body
Non-alcoholic drinks can be weightless, frothy, with foam, or with a heavier texture that goes with their umami. It depends on what the drink calls for and the bartender or chef creates the body using the right mediums. Certain juices from vegetables, fruit, or their peels and honey will add to the viscosity of the drink as required.
Acidity
Just like the right pairing of wine, the acidity of the nonalcoholic drink has to balance the dish well. Savory dishes are complemented by the acidity of the beverage, also helping cut through fattiness or sweetness. A tinge of sourness may hit the right note with the right preparation.
Dryness
Bartenders and chefs are going easy on the sweetness of their non-alcoholic concoctions to bring out the depth of the ingredients and methods used in creating the drink. Non-alcoholic drinks were known to taste sweet so moving away from this is important with the maturation of the wave of non-alcoholic drinking.
Glassware
As the correct glass brings out the body and nose of a wine or spirit, so it is with the non-alcoholic drink as well. The right glass will help open up the drink, its aromas, and its body.
Some Top Spots for SpiritFree Cocktails Around the Country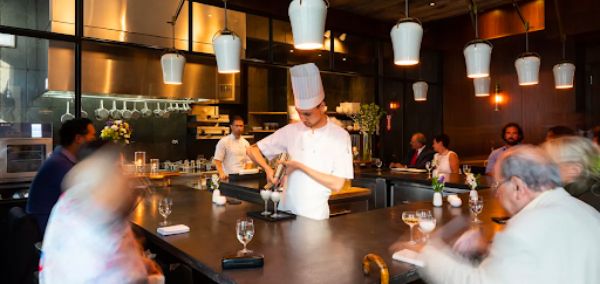 Image: Atera, NYC. (Credit: New York Magazine)
Atera, New York City: One of the few venues in the city that takes to creating its non-alcoholic drinks in-house and offering them to the tune of each impeccable plate that comes out of the kitchen. Note the in-house Champine, a drink made with pine needles picked off Douglas first delivered to the restaurant and follows a process similar to creating a wine with suitable acidity and bubbles.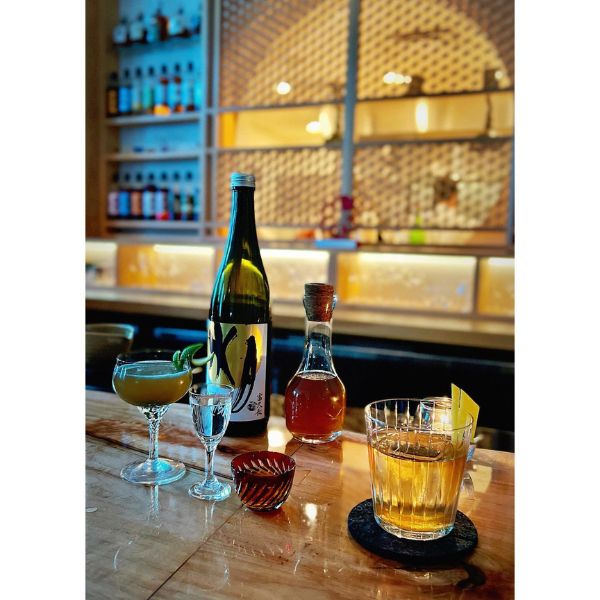 Image: Kumiko, Chicago
We would be amiss in not mentioning Julia Momosé's (winner of Michelin's Exceptional Cocktails Award, 2022) Kumiko, where she has championed the cause of spirit-free drinks with her creations. Picking from the brewing and distilling traditions of Japan the recipes are made with ingredients ranging across the globe. Momosé is happy to offer in-depth explanations of the ingredients used in her cocktails as she creates them flawlessly. Step in and leave amazed.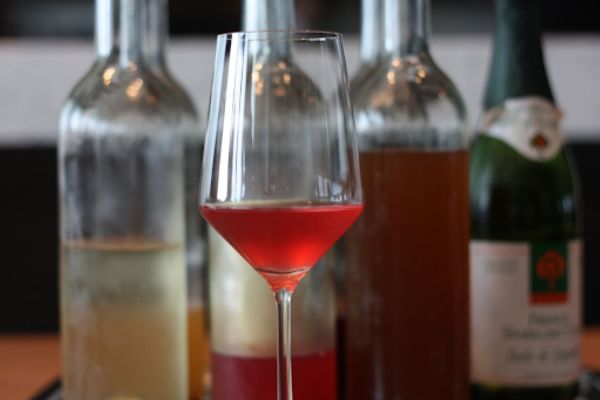 Image: Trois Mec, Los Angeles
Trois Mec's Non-Alcoholic Drinks (Credit: LA Times)
You might come here for the splendid food preparations, but you'd be missing out if you did not try the meticulously created non-alcoholic beverages to pair them with. The seven or so drinks are created by the collaboration between Lefebvre, Vourvoulis, and chef de cuisine Doug Rankin. One of their concoctions includes a drink made with biting, cranberry-like holly berries, foraged from the Hollywood Hills that stand in for a glass of rosé. Another is a smoke-dried lapsang souchong tea flavored with barley and hay reminiscent of the viscosity of cask-aged sherry.
[[relatedPurchasesItems-31]]
Although there is a lot of trial and error involved, the process gives the chefs and bartenders free creative association to conceive these otherworldy drinks.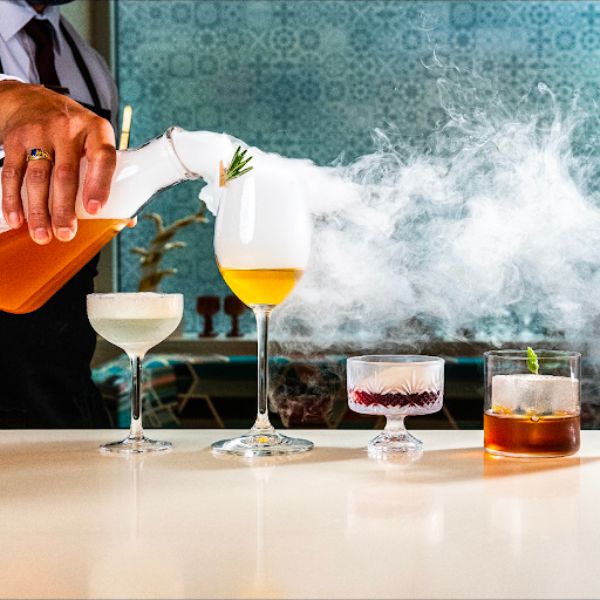 Image: minibar, Washington DC
Offers the Virtue pairing, where nine in-house drinks are offered across their 28 dishes every night. This has been on their menu for several years but has been gaining popularity recently. Head chef Jorge Hernandez mentions that creating their drinks follows a similar process to that of creating an alcoholic drink where it has a base and then involves playing around with the acidity and other ratios until it is perfect. Fruit juices are combined with teas, brines, tisanes, and ferments, as well as preserves, spices, and syrups to come up with the right textures and tastes for these NA beverages.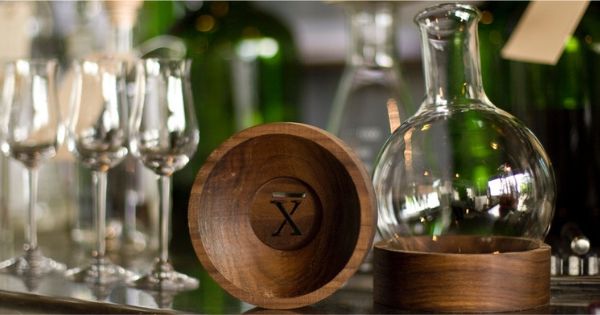 Image: The Interval at Long Bar, San Francisco
You will be spoiled for choice with 6 low abv and 6 NA options to choose from including no abv beers, with a variety of teas on the side. Our pick is the Hella Cocktail Co. Aromatic Spritz with cinnamon, star anise, gentian root, and rose hips; served over ice. Beverage Director, Ty Caudle ensures that his team honors every ingredient served at the Interval with his beverage menu as a fitting accompaniment.
Bartender Spirits Awards medal will help you in raising your bar in the on-trade channels. View complete winning benefits here. The international submission deadline is March 24, 2023.