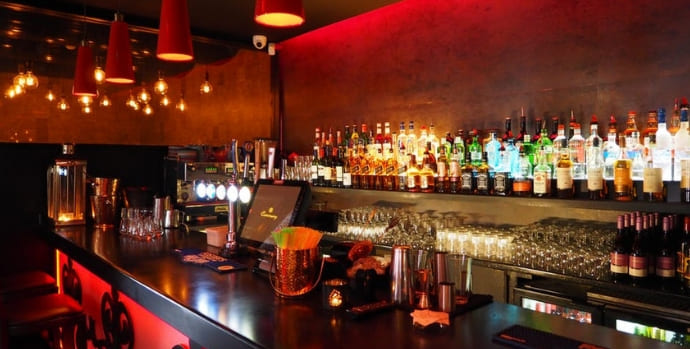 19/09/2018 Expensive advertisement campaigns are not the only option for marketing your bar.
For bar owners everywhere, the good news is that building market awareness about your new bar, pub or nightclub can be accomplished with low-cost (or even no-cost) online marketing tools. Too many bar owners make the mistake of thinking that marketing their bar means investing in expensive advertising campaigns across print media, TV or radio. But that doesn't have to be the case. Using the five marketing tactics below as part of an integrated marketing strategy, you can help to propel your bar to future success.
---
---
Email marketing
While email marketing might not sound like the most glamorous marketing option, it's still the most effective. Plus, the cost of running an email marketing campaign is close to zero. This is a great example of a low-cost (or no-cost) online marketing tool that can be deployed in a variety of different ways.
The easiest way to make use of email marketing, of course, is to get your current bar patrons to opt into your emails. (Otherwise, your emails are just spam) Once they have agreed to receive your emails, that's when you can keep them updated about future events taking place at the bar, weekly specials, or special seasonal specials. The timing of these email newsletters can vary, but sending out a new email at least every two weeks is a great way to generate repeat business and deepen the relationship with your customers.
Using email tools widely available online, you can track how many people are actually reading these emails (this is known as the "open rate"), as well as how many people are clicking on links within your emails. This is a great way to fine-tune the type of content that you are sending to subscribers.
Social media
If you don't already have a Facebook page for your bar or nightclub, it's time to get one as soon as possible. You can't argue with the numbers – Facebook has more than 1 billion users worldwide, and by now, just about everyone in the USA is on Facebook. At one time, Facebook was more effective at reaching the younger, millennial market that grew up with technology. But now Facebook is just as effective for reaching members of Generation X and the Baby Boomer generation.
But don't worry – if you plan on attracting young millennials, there are plenty of other options out there, with Instagram at the top of the list. The best part about using Instagram is that you can use it to tell a very visual story about your bar or nightclub. This is part of building the brand of your bar and connecting with young millennials where they are actually hanging out online.
In addition to posting content on social media platforms, you can also advertise on these platforms. This is where things get really interesting because it's possible to "geo-target" users based on their geographic location. Thus, if you run a bar in New York City, you probably don't want to be advertising to Facebook users outside of the Tri-State (New York, New Jersey, Connecticut) region. And, you might want to geo-target even further, focusing only on showing ads to people who live in New York City.
Search Engine Optimization (SEO)
SEO is really just a fancy way of saying, "Getting found on Google." In other words, whenever a person submits a search query on Google (or any other search engine, for that matter), the name of your bar should pop up at the top of the list. This is where you really need to narrow down the marketing message that you are trying to send people. You can't be all things to all people. Thus, it's a lot harder to rank #1 for a search term like "best bar in New York City" than it is to rank #1 for a search term like "best romantic wine bar in Greenwich Village."
Also, keep in mind that SEO usually requires paying a search engine specialist to come in and analyze your overall web presence. And it might require some changes to your overall website. Some of these changes can happen behind the scenes, such as changing the HTML coding of your website to make it easier for Google to find you. Other changes, though, will require someone on your marketing team to go in and change the actual content on your website.
Power up your website
In addition to having a presence on social media, you absolutely need to have a website for your bar, pub or nightclub. At the very least, you need to put together a quick splash page on the Internet where potential patrons and customers can see where you are located, and get a quick idea of what to expect when they arrive.
But there's a lot more than you can do than just including your address and hours of opening. Why not give people a way to sign up for your email newsletter on your website? Why not integrate your social media sites directly into your website? And why not include information about new promotions on the front page of your website?
All of these questions are important to answer because your goal should be creating an integrated marketing campaign, in which all of the various pieces work together very effectively. Thus, SEO efforts complement a very robust website, and in turn, that website helps to direct people to your online presence across social media.
Maximize review sites
Online review sites –and especially sites like Yelp – are extremely important for bar owners. Before many people head out for the night, they will check online reviews, and see what other customers are saying about you. Thus, it is important to keep a constant eye on reviews and to flag any issues before they start to impact future reviews. For example, if you notice a customer complaint about certain local craft beers not being available at your bar, that might be a strong stimulus to search out local craft brewers and find ways that you can address this gap in your bar inventory.
Putting it all together into one strategy
As you can see, all of these marketing options are either low-cost or no-cost, meaning that they can work for any size budget, and even when you don't have a dedicated marketing team at your disposal (and don't worry, most bar owners don't). Many of these marketing approaches work synergistically so that the more you post on Facebook, the more traffic you are going to see flowing to your main website. And the more that you optimize your main website for search, the more lift you will see in email subscriber sign-ups. From there, it's just a matter of fine-tuning your approach over time, so that you are delivering exactly what your customers want when they want it.