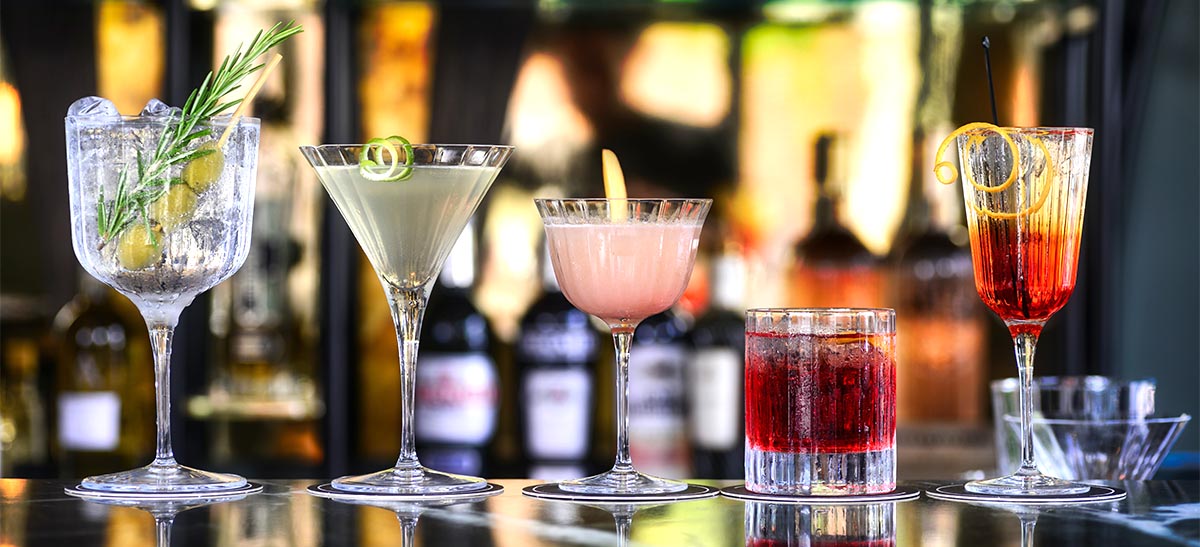 29/11/2021 Let's take a look at what 2022 brings us as the world moves towards sustainable practices and inclusion with regard to drinking trends and consumer behavior.
Bars have endured a tumultuous two years. The pandemic has changed many consumer behaviors and while some trends will fade as we move into 2022, many are set to stick around.
The shift to mindful and conscious drinking touches on all of the trends outlined below and is changing the landscape for bars and restaurants. If on-site establishments can adapt to these evolved consumer habits, then 2022 looks to be a good year.
1. Low and No ABV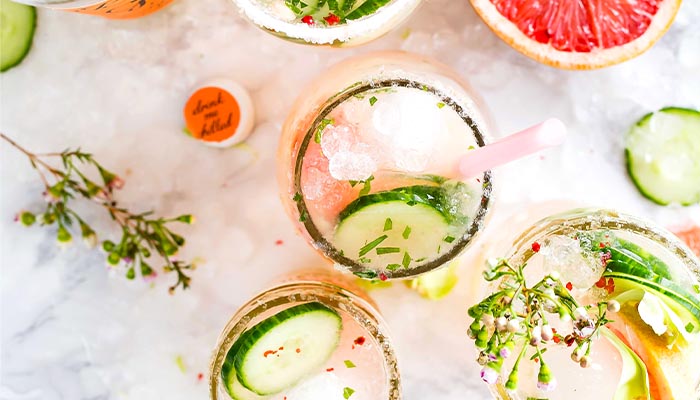 Refreshing view of Low and No ABV cocktails on table
With health and wellness awareness fueled by the pandemic, consumers are more conscious than ever about the effects of alcohol, and bars will need to be more inclusive of the sober crowd. The trend has fueled explosive growth in non-alcoholic spirits and ready-to-drink mocktails—as well as lower ABV wine-based cocktails. Non-alcoholic beverage sales increased 33% to $331 million in the last year, according to Nielsen.
Offering non-alcoholic mocktails as an alternative will become standard practice in bars. No ABV spirits have been gaining in popularity with bartenders and are now the focus of many global brands, with Bacardi predicting that the no-low category will be worth $500m by 2024.
Google is predicting that search results for the word 'mocktail' will increase 58% in 2022. Movements like "sober curious" are gaining popularity, and it's clear that mindful drinking is a trend that is shaping the beverage industry.
2. To-Go Cocktails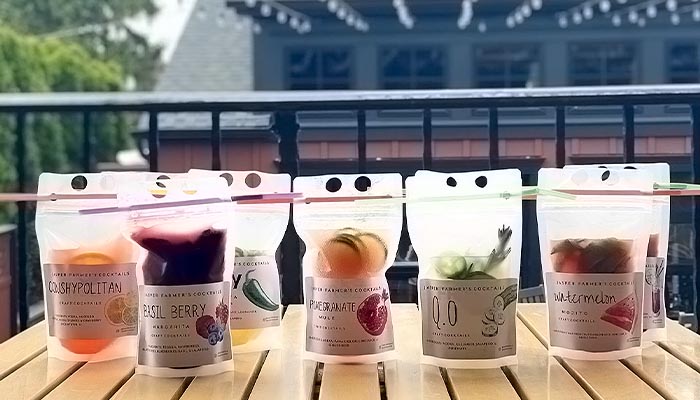 Jasper's Backyard to-go cocktails. Source - MoreThanTheCurve
Many bars survived on their to-go cocktails during the pandemic, and the trend looks like it will stick around well into 2022. Door Dash, Uber Eats, and Deliveroo are convenient ways for drinkers to enjoy Friday night cocktails from their favorite mixologists.
Batching up signature cocktails will continue to be a profitable service extension for bars. Currently, more than 30 states allow restaurants and/or bars to sell cocktails to-go, time will tell if this legislation becomes permanent.
3. Conscious Cocktails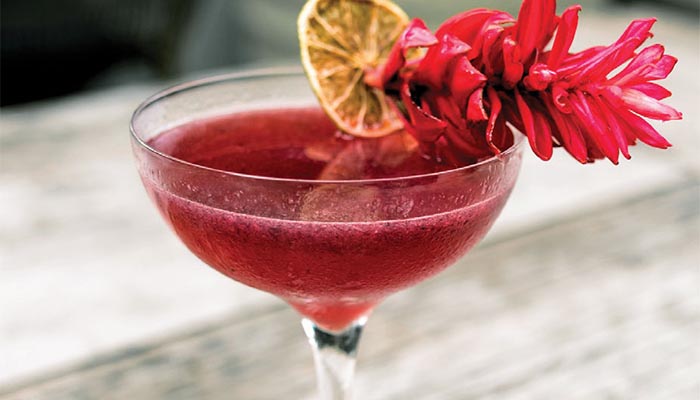 Habitat gin-based cocktail by José Mendín's Tea Service, infused with beets. Source - OceanDrive
Consumers are increasingly paying attention to the impact alcohol production has on the environment and the sustainability credentials of the spirits they choose.
From reducing energy and water to using degradable packaging, spirits brands will continue focusing on improving sustainability beyond 2022. Nearly 70% of US consumers believe it's important for a brand to be sustainable according to a study by IBM and The National Retail Federation.
Behind the bar, there has been a trend toward zero waste practices, which will become elevated in 2022. Careful use of ingredients, from garnishes to packaging, will become all-important for bars creating conscious cocktails.
---

---
4. Support for Local Distilleries
The movement toward all things local has been fueled by the pandemic. It has shown our reliance upon and also the gaps in global supply chains. Bars reliant on imports will face challenges as shortages continue to occur in spirits, mixers, and ingredients.
Bars that shift their focus to include more in state-local craft distilleries, will create a more agile supply chain and also tick the boxes of economic sustainability. The past two years have seen accelerated support from consumers for local breweries and distilleries who have fostered a sense of community.
5. Clean Cocktails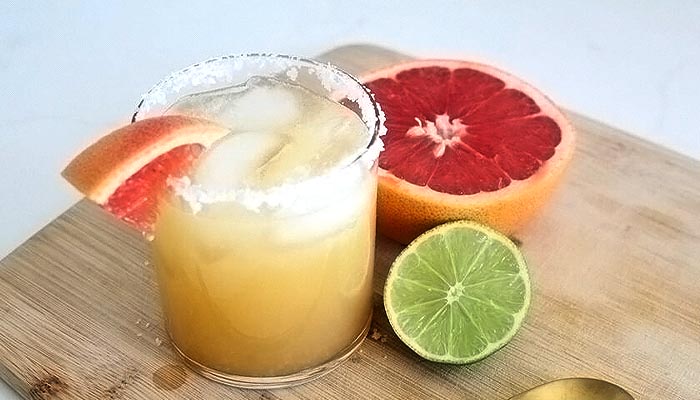 Skinny Grapefruit Margarita Cocktail (Keto + Sugar Free) by Caroline Fausel. Source - OliveYouWhole
Coming out of the pandemic, Millennials and Gen Z in particular, are health-focused and mindful of the drinks they're consuming. They're looking for clean spirits, free from additives, sugar, and lower calories.
The popular rise in Mezcal, which is perceived as being the cleanest spirit made by artisan producers from 100% agave, will translate to other spirit categories.
Whiskey consumption is on the rise and is being touted as the spirit for 2022. Statista estimates that the US whiskey sector will be worth over $20 million by 2023. Also, expect to be shaking more "good for you" cocktails, that incorporate ingredients like ginger, turmeric, kombucha, and kefir.
---
Article Written by: Colleen Thompson, Writer, Content Developer.