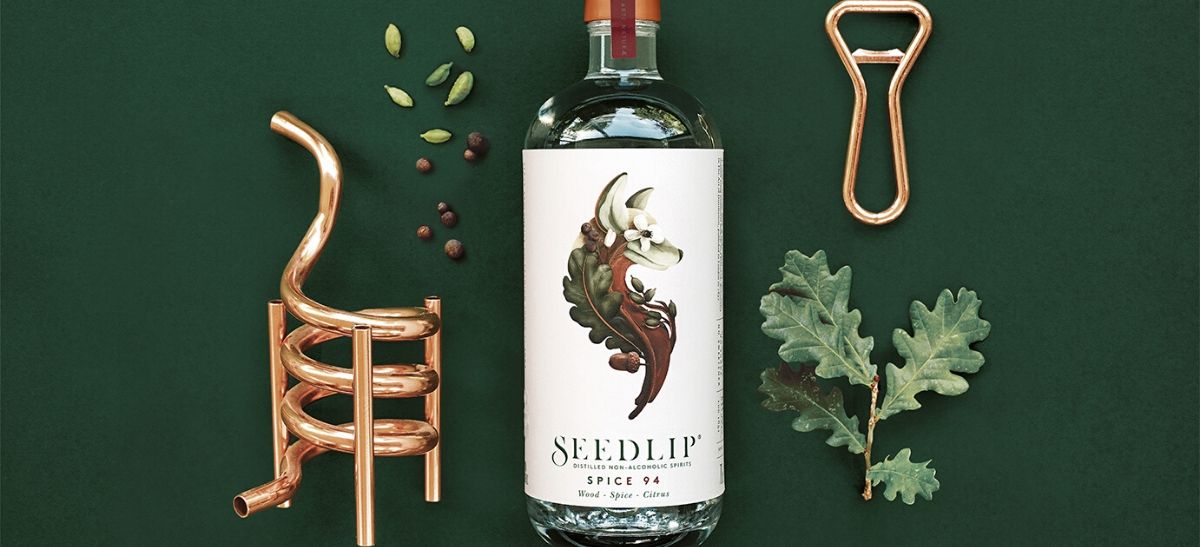 30/10/2019 From distilled spirits to cold-brew coffee, these are the non-alcoholic drinks you need on your menu
In a world where more and more people are cutting down on booze, any bar worth its salt needs to have an impressive non-alcoholic list
Demand for alcohol-free drinks continues to rise and rise. According to a report by Bon Appetit, the market drinks with less than 0.5 percent alcohol in the US is expected by 32 percent by 2022; an increasing number of people want to drink, but not get drunk. Any bar or restaurant that wants to cater for this growing market needs to have a selection of non-alcoholic drinks that stretches way beyond classic choices like Coke and fizzy water.
---
---
Some bars choose to make their own; there are even a number of bars that only serve non-alcoholic drinks in the US now, such as Getaway in Brooklyn. It's easy, too, to find prepared non-alcoholic options, from cold-brew coffee to alcohol-free alternatives to spirits that work beautifully in cocktails. Here are six drinks to consider for your list:
1. Seedlip
When you think of distillation, you might imagine the gin producers of London or Kentucky's world-famous whiskey tradition. You'll almost certainly consider something with alcohol in it, but it is possible to produce non-alcoholic drinks using distillation, as Seedlip's British founder Ben Branson could tell you. His company produces a variety of non-alcoholic spirits, with herbs, spices, peels, and barks. They're designed to be served as a replacement for gin - in a gin and tonic, for example - or as a flavorsome base for a mocktail. It's sugar-free, sweetener-free and calorie-free, and comes in three different flavors: herbal Garden 108, aromatic Spice 94, and citrusy Grove 42.
2. Blenheim Ginger Ale
For a long time, Blenheim Ginger Ale was reserved for South Carolinians and those who traveled to the Palmetto State. This spicy pop was first made in 1903 in Blenheim, South Carolina and became a firm local favorite over the years. Made with Jamaican ginger and packaged in 12oz bottles, it's available in three varieties, including Old #3 Hot, the most popular. It's a great mixer and is good to have on its own, as long as you can handle the heat.
3. Dona Masala Chai
There's been an impressive growth in tea-based drinks, from sodas to energy drinks to sophisticated concentrates like those made by Dona. These are spice-based: Dona Masala Chai, one of two concentrates, is made with ginger, cinnamon, green cardamom, cloves, black peppercorn, and organic, loose-leaf black tea; the Brooklyn-based producers recommend it be mixed with equal parts milk for a chai latte. Dona also produces a range of sodas, including the spritzy, citrus-focused Juniper Lime Spice Soda.
4. Me And The Bees' Lemonade
There aren't many entrepreneurs like Mikaila, the brains behind Me And The Bees' lemonade: she's just 14, and she's still at school in Austin, Texas. Nonetheless, she's turned an idea inspired by a recipe from her grandmother into a nationwide success. Me And The Bees is made with flaxseed and local honey; a proportion of the profits from each sale go to an organization fighting to save honey bees. It's a great story, and one that's likely to go down well with those consumers aiming to be as good to themselves as Mikaila is to the bees.
5. Stumpton Cold Brew Coffee
One of the key reasons that non-alcoholic drinks have struggled in the past is that they tend to be very sweet - well, no-one has accused coffee of that. The US is now home to dozens of different types of cold-brew coffee, with Stumpton a local favorite in Portland, Oregon, perhaps the country's most drinks-savvy town. Stumpton, which makes a range of different cold-brew coffee products, now produces draft cold-brew too.
6. Brooklyn Special Effect
While the low- and no-alcohol beer trend has been bigger in Europe, perhaps, it's starting to gain traction in the USA. It's perhaps no surprise that Brooklyn, which sells much of its beer across the Pond, is leading the way with Special Effects, a clean and hop-forward lager that's a million miles from the sort of insipid alcohol-free beer that used
---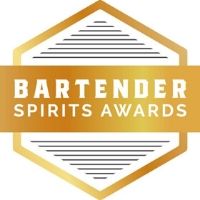 Bartender Spirits Awards gathers the top on-premise buyers, bar managers, and bartenders who have a direct influence on the US on-premise market.
Grow Your On-Premise Brand Presence In The US Market by put your spirits in front of them and get rated by Mixability, Balance & Versatility, Price, Packaging, and Taste, Mouthfeel, & Finish.
Deadline For Submission Is Approaching Fast
Leading spirits brands from around the world now have an opportunity to grow their business and gain the attention of top on-premise buyers, Bar managers, bartenders, and influencers within the U.S. on-premise industry. Time to submit your spirits in the Bartender Spirits Awards.