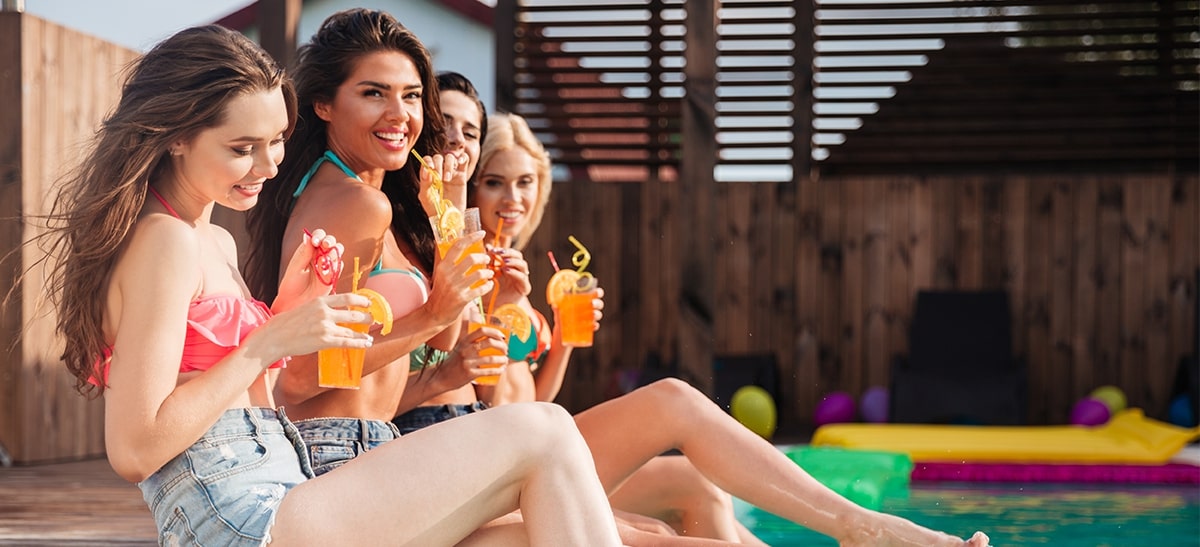 10/04/2023 Slurp on these instant classic summer cocktail to cool off the warm sunny days.
Summer is around the corner which certainly gives us a reason to drink a cool and crisp and fruity and refreshing cocktail (but do we need a reason to drink?). Sip on these colorful and delicious concoctions to escape the hot days which are upon us. Impress the crowd for your backyard BBQs, porch parties or pool parties with these light, fresh and easy to make cocktail recipes for a blazing-hot day.
---
---
Who wants one?
Whiskey Lemonade With Honey Simple Syrup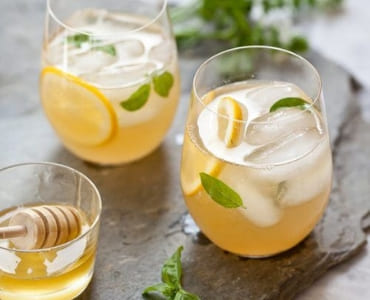 A refreshing summer cocktail with a touch of sweet, thanks to a twist on the traditional simple syrup: made with honey instead of sugar and your choice of herbs (basil, rosemary, lavender or mint with a few leaves reserved for garnish)
Mango Mojitos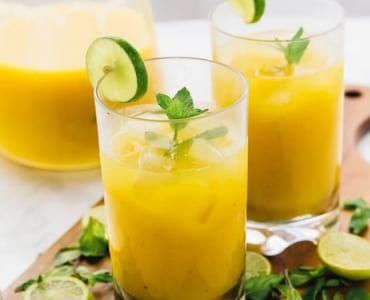 Who doesn't love mangoes? Even better if they are in a cocktail. Try out this mango mojito's simple recipe which is perfect for parties, get-togethers, and barbecues. Just pop the ingredients in your blender and you have a zesty, minty and fruity cocktail drink for the summer.
Chocolate Covered Strawberry Shooters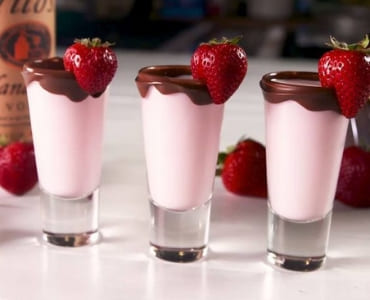 Get your hands on this easy to make 5 minutes drink. Just combine strawberry milk, chocolate liqueur and vodka in a cocktail shaker and roll the glasses in melted chocolate to coat. A drink so cute you wouldn't share.
Mermaid Mules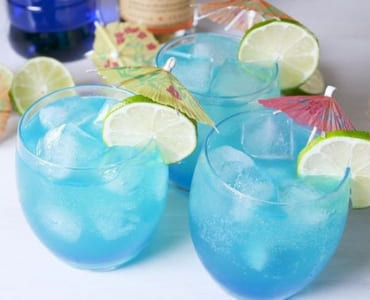 Curacao, a blue liqueur made from citrus peels makes this cocktail blue. Its tangy flavor is the perfect complement to your average Moscow Mule
Bahama Mama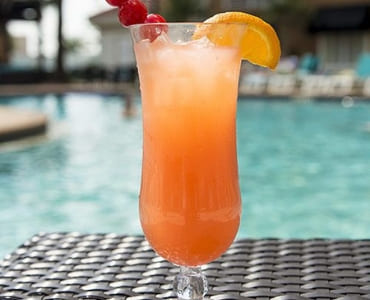 Sail away with a blend of fruit liqueurs and rum to create this delicious tropical cocktail. The flavors will transport you to the islands even if it is not served in a coconut.
Watermelon Mojitos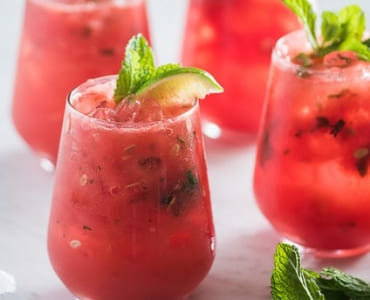 Stay hydrated on a hot day by having this incredibly easy to make watermelon mojito. Only 5 ingredients and a perfectly refreshing, minty summer cocktail is ready.
Frozen Pineapple Margaritas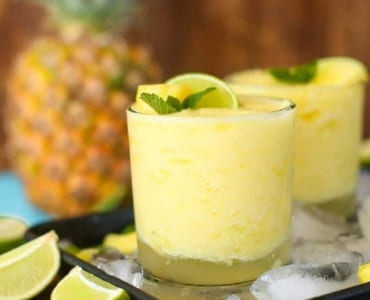 All you need is pineapple, freshly squeezed lime juice, tequila and triple sec to make these naturally sweet and fresh margaritas. Just dump your ingredients into a food processor until you have a smooth and frothy drink.
Cucumber Margarita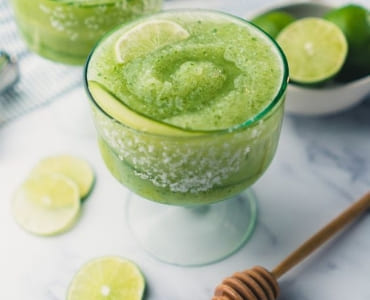 A refreshing margarita with cucumber, lime juice, and tequila is perfect on warm, summery days. This hydrating margarita is refreshing and made without adding sugar. The lime juice gives the margarita a nice, tart bite that compliments the cucumber juice wonderfully. It also makes a great punch.
Pina Colada Mimosas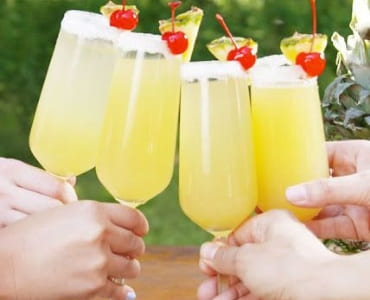 This drink is perfect to drink on a beachside or will go really well for poolside parties.
Cucumber-Lime Pops With Gin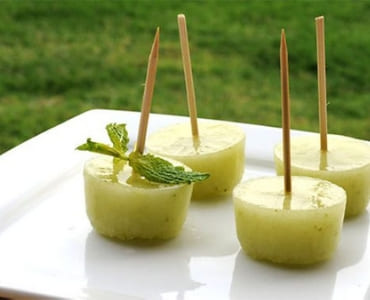 Interesting as it sounds, cocktails on the stick is delicious as well. If you are having a backyard party, try out this cucumber-mint version good on a sunny day for a refreshing feeling
Ginger Beer Paloma Cocktail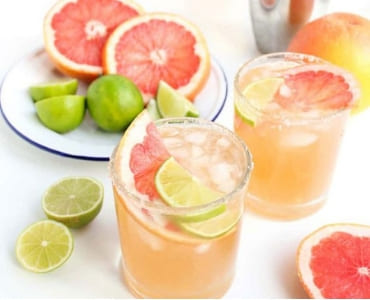 Try this classic drink with a fiery, gingery cocktail with grapefruit juice, lime juice, tequila, and agave syrup. The combination is simple enough. These are just classic Paloma cocktails, but with ginger beer instead of club soda.
Vodka Pink Lemonade Slushies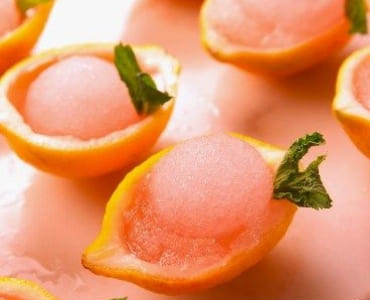 To make this sweet, sour and adorable slushy, scoop out the fruit of the lemon and keeping the peel intact. Blend vodka, lemonade, and ice until smooth. Using a small ice cream scoop put this vodka mixture into the emptied lemons and garnish.
Recipe courtesy- Delish, Jessica In The Kitchen, Foodie Crush, A Saucy Kitchen, Food and Wine
Image courtesy- Pinterest
Get In Front Of Leading Bartenders and Grow Your On-Premise Presence. Enter Your Brands Before the Early Deadline Is January 31, 2024, and Save.