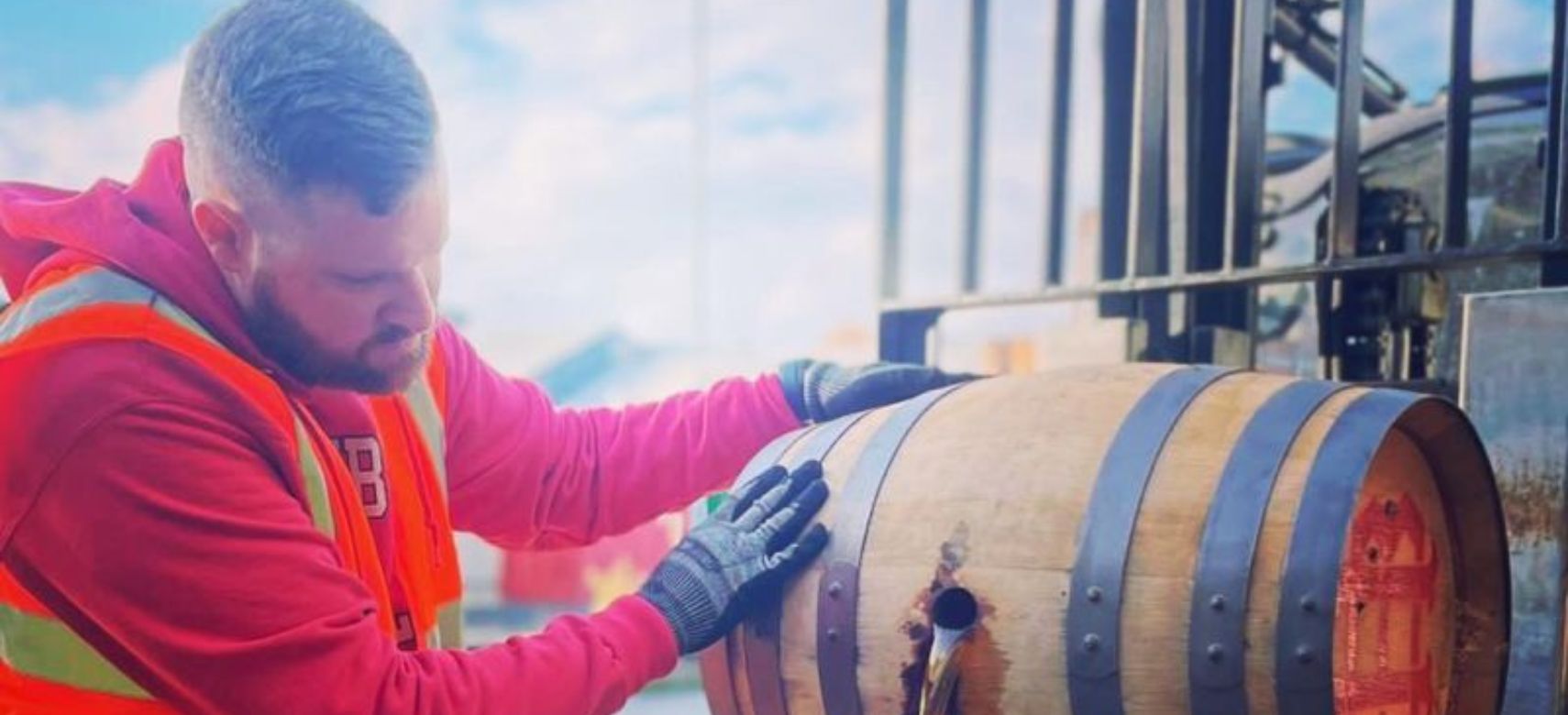 21/02/2023 I love it when customers show up to the distillery to ask us questions about our product, seeing their eyes light up when we show them how much goes into it always makes me smile.
Tell us a little about your background and journey into distilling
I'm Originally from the USA but have been living in the UK since 2020. I came to the UK to get my MSc in Brewing & Distilling from Heriot-Watt. During school, I got a job with Persie Distillery and 1881 Distillery. After school, I went full-time with Persie and worked just over a year with them as a distiller. In 2022 I joined Halewood Artisanal Spirits and became a distiller with Bankhall Distillery.
Your current role and what does your day look like?
Distiller, my activities include milling, mashing, fermentation, distilling, and barreling. My focus is on barrel research and also helping out with marketing since I have a history in that department.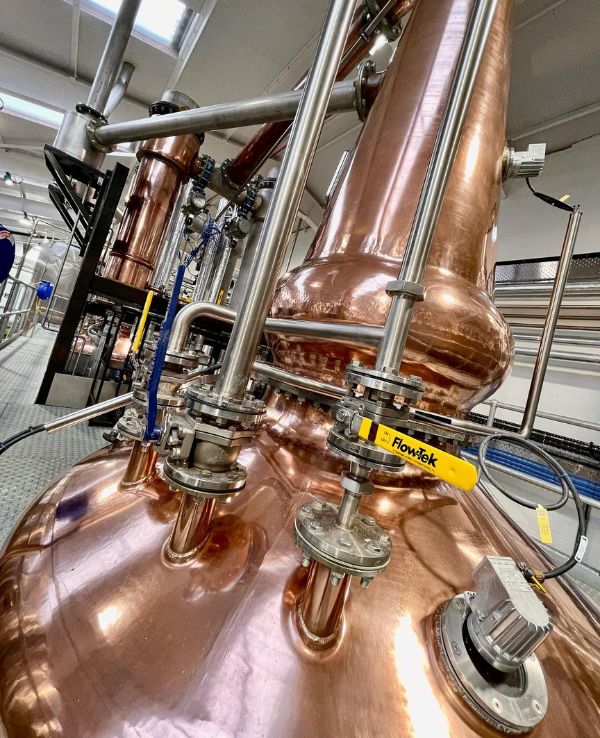 Image: Bankhall Whiskey Distillery; Source: Facebook
What inspired you to become a distiller?
The barrels! My bachelor's degree is in history, I'm fascinated by it. The barrels are history in the making and I became obsessed with them.
What are some of the most important skills for a distiller?
Health and safety (you are working with explosive elements and a lot of machinery). Time management, research and development, cleanliness, engineering mindset, and troubleshooting… you will use these skills every day.
How do you think a distiller can help in driving marketing and sales personally?
I grew up in a marketing household and spent 7 years in marketing before making the switch to the distilling world. It's important for buyers to know how a spirit is made, having them meet someone who has literally put their blood, sweat, and tears into making the product is essential. I love it when customers show up to the distillery to ask us questions about our product, seeing their eyes light up when we show them how much goes into it always makes me smile.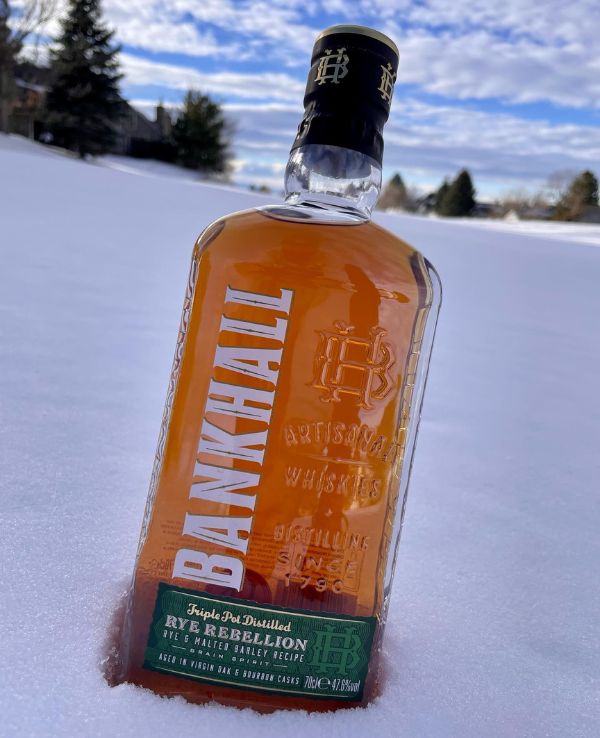 Image: Bankhall Whiskey; Source: Instagram
Define a good distiller
You have to have a passion for this world. It's a tough job, but it's a fun job. If you have an engineering mindset, can fix a problem quickly, have a need to always want to learn more, and understand how to clean… you'll make a great distiller.
What is the hardest part of a distiller's job?
The hardest part would be knowing how to fix a problem fast. Things break and problems arise daily, this is common. Whether it's the mill chain coming loose, the mash kettle engine losing oil, the boiler acting up, the FV (fermentation vessel) producing an odd smell, a pump going out, or a barrel producing a leak… you need to know how to fix it fast because it can become a chain reaction (one problem will lead to another).
[[relatedPurchasesItems-31]]
What's your elevator pitch to a bartender when pitching your brand
This is the fun part (besides distilling, nothing beats that). Get to know the bartender and their management. Hold a night where you offer a tasting to guests and get their honest opinion (have some cards for them to write on). Then, have them taste a mainstream comparison… see their reaction. I know my product and I'm proud of it, I know it will turn heads. If you love your product, it will sell itself.
What are the current challenges the spirits industry is facing according to you?
This would have to be finding grains and ingredients. Recently wheat has had a major price jump. Finding a supplier who can give you a fair price is critical.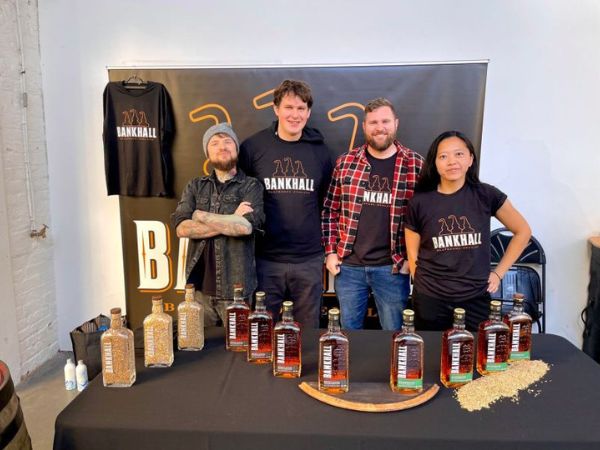 Image: Benjamin Brooks; Source: Linkedin
What skill or topic you are learning currently and why?
I'm always learning about barreling, but recently I've tried to learn more about experimenting with different barrels and comparing our spirit with it and how it will react.
What is your idea of a good life?
Having a job where you love to come to work every day, work with a great team, and make an amazing product. Most of all, it's having a great family that supports your work. You won't get rich in this industry, again, it's a passion.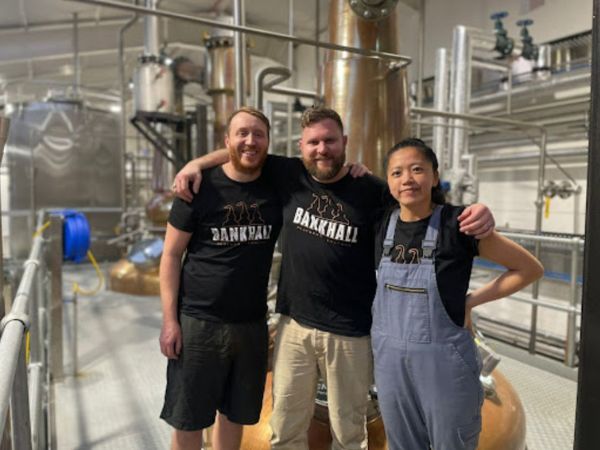 Image: Benjamin Brooks; Source: Bankhall Whiskey Distillery
Which is your go-to drink and what is the perfect setting you enjoy it in?
I grew up with bourbon, so my favorite drink will always be an Old Fashioned. When I visit my parents, we'll sit on the back porch looking at the Appalachian Mountains and have a nice whisky… it's so peaceful.
Your favourite 2-3 distilling or spirits books?
PROOF by Adam Rogers. Batch Distillation and Cask Management for Distillers by Matt Strickland.
Header Image: Benjamin Brooks; Source: Linkedin
Bartender Spirits Awards medal will help you in raising your bar in the on-trade channels. View complete winning benefits here. The international submission deadline is March 24, 2023.