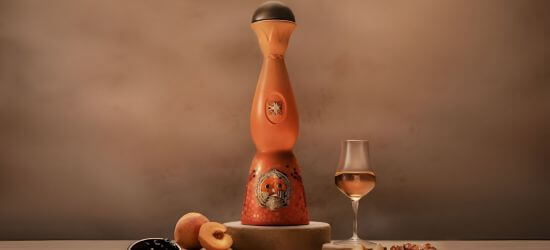 19/10/2023 Exploring the Artistry, Aromas, and Sustainability Behind a Remarkable Brand
Clase Azul, from its humble origins to a global brand, has woven Mexico's magic into its tequila. In this interview, we uncover the essence of Clase Azul's Día de Muertos Edición Limitada Aromas, its unique aromas, flavors, and the journey that led to this remarkable limited edition. We also explore the brand's commitment to sustainability, its artistic decanter design, and the culinary experiences it offers.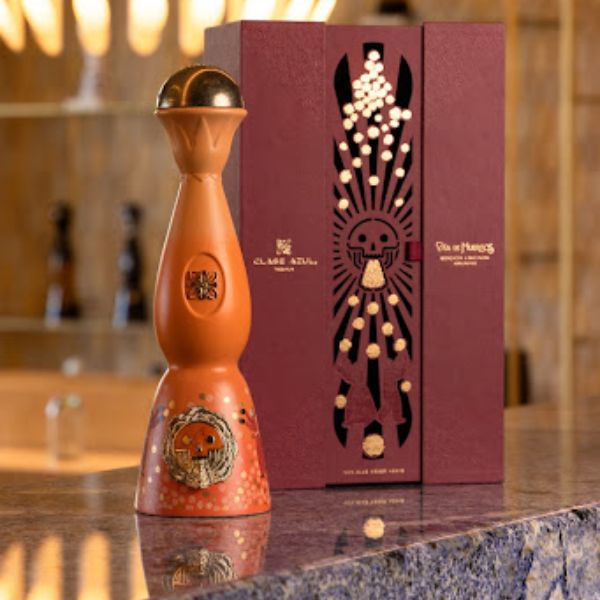 From humble beginnings in door-to-door sales to becoming a brand available in nearly every country worldwide, could you provide us with a deeper insight into Clase Azul's remarkable journey and evolution?
Jose Martinez: Clase Azul Mexico was created as a way to share the magic of Mexico with the world. From the very beginning, the intention was to illustrate what Mexico as a country, as a culture, and as a community had to offer in terms of tradition and artistry. Some refer to us as a new brand, but we have been making tequila for 26 years and have always let our heart and our commitment to top-quality products and vibrant storytelling lead the way in terms of growth. Now, we are proud to be moving further into hospitality and experiences, where we can fully immerse the curious culture-seekers deeper into our World.
Clase Azul is known for its commitment to Mexican culture and craftsmanship. Can you tell us more about how the Día de Muertos Edición Limitada Aromas release aligns with these values and reflects the essence of this iconic celebration?
Viridiana Tinoco: I love this question because for every limited edition, for every project that we do as a company, we must follow and respect the consistency of the production process. For this edition, inspired by the Aromas of the holiday and the notes that are present when we create our altars for Día de Muertos, I chose barrels that were previously used to age Armagnac. First, because of the fruit-forward flavors and aromas in the spirit, and second, because the production of this spirit is very small. Armagnac producers focus on perpetuating the tradition and knowledge of this spirit and passing it down through generations, very similar to us at Clase Azul.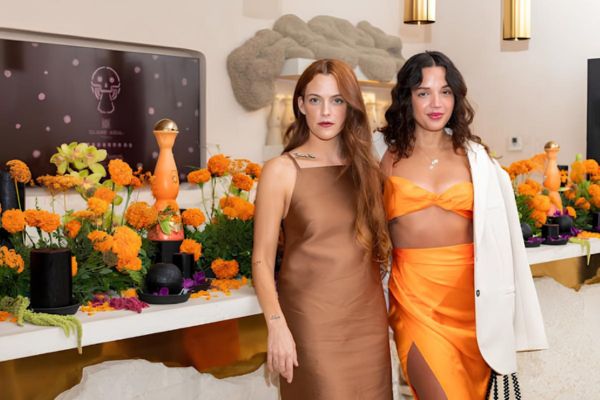 The choice of cempasúchil blossom essence is intriguing. Could you elaborate on how this particular fragrance captures the spirit of Día de Muertos and why it was chosen as the central aromatic theme for this limited-edition release?
Viridiana Tinoco: As we wait for Día de Muertos, Mexicans put up ofrendas in their homes. We honor this tradition with our families and decorate the ofrenda with candles, skulls, paper designs, and objects that remind us of our loved ones who have passed. When we think about the aromas, we can smell bread and food, tangerines, and other fruits of the season, melting candle wax, and the smoke of copal that infiltrates de air. However, there is one aroma in particular that stands out above the rest, and that is the cempasúchil, a gorgeous flower with hundreds of orange petals that release a warm and herbal perfume. According to legend, it's this aroma and bright orange color that help souls find their way back to earth to visit their loved ones.
Malvika: Thank you Viridiana for the beautiful explanation. It really draws the significance of the use of the cempasúchil blossom essence and the emotions it evokes.
The aging process for this añejo tequila in American whiskey casks followed by Armagnac casks is quite unique. How does this dual aging process contribute to the tequila's flavor profile, and what makes Armagnac casks a fitting choice for this release?
Viridiana Tinoco: When creating our distillates, we focus on the balance that every note plays in the nose and the palate. The intention is for every note to evoke the artisanal process of the distillate and its transformation inside of the barrel. To achieve this harmony, we periodically analyze the distillate in our laboratories to figure out the precise moment it needs to be removed from the barrel to acquire the aromas we are looking for.
From the Press Release:
"For this release, I selected casks that had previously contained Armagnac, a spirit with a controlled designation of origin and the oldest in France. These casks' unique character results from their provenance, Bas-Armagnac, where grapes grown in siliceous-clay soil end up imparting fine and complex fruit notes to the spirit. I opted for this kind of cask because Armagnac is a product that aligns with the values of Clase Azul México; its small-scale production reflects the history and heritage of the region where it's produced and ensures the transmission of ancestral knowledge and traditions."
The decanter design is captivating, featuring the cempasúchil blossom and artwork by Mexican artist Jimena Estíbaliz. Could you share more about the symbolism behind the artwork and the craftsmanship that goes into creating each decanter, especially the 24-karat gold ornament?
Viridiana Tinoco: The decanter created for this limited edition has the cempasúchil flower as the protagonist. The decoration expresses the importance of this flower for the holiday and looks to evoke its charming aroma: a sweet herbal fragrance that wakes up the memory of our loved ones and transports us to our most cherished memories of the past.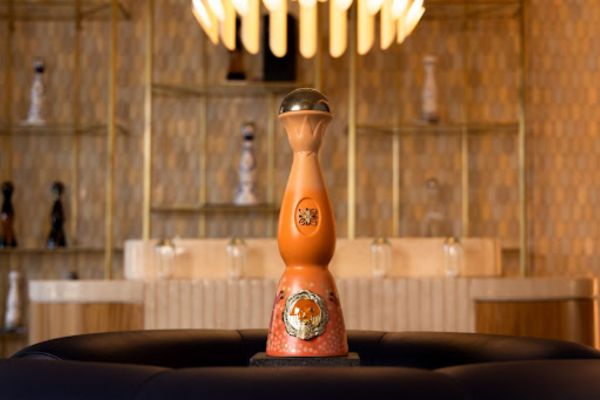 The decanter is painted in a gorgeous orange color that becomes darker as you reach the base. An illustration by the Mexican artist Jimena Estíbaliz decorates the bottom of the decanter, representing a harvest of cempasúchil flowers of miraculous proportions, where masked men and women are picking up the flowers while celebrating with enthusiasm. They're accompanied by two dogs, Xoloitzcuintles, faithful companions of souls on their way to and from the beyond.
The ornament is bathed in 24k gold with a fine patina finish, the brass ornament was made completely by hand by Mexican artisans in the Milagros de Latón workshop, taking up to two weeks per ornament. Its face shines with symbols tied to the legends and traditions of Día de Muertos – these include the cempasúchil flower and the representation of Mictlantecuhtli, the Mexican god of the underworld. The ornament is finished with delicately placed petals of the cempasúchil flower.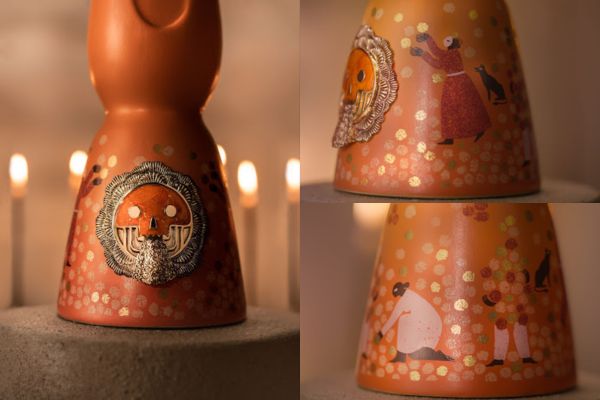 Could you describe the tasting experience of Clase Azul Tequila Día de Muertos Edición Limitada Aromas? What flavors and aromas can enthusiasts expect when they savor this unique tequila?
Viridiana Tinoco: Given its 25 months of aging, we'll find a deep amber color with hints of copper and a great body that's visible in the glass as the legs slowly fall.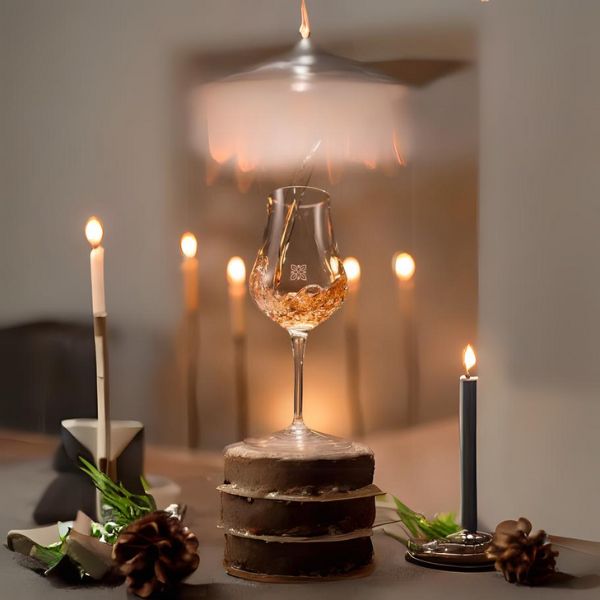 The aroma includes fruit notes of peach, pear, and plum raisins as well as caramelized nuts, toasted wood, and clove.
In the palate, we confirm these notes of peach, nuts, and cloves and in the aftertaste, we perceive notes of cacao and cinnamon.
The pairing menu at Clase Azul La Terraza Los Cabos sounds like a delightful experience. Could you provide some insights into the thought process behind creating this menu and how it complements the limited-edition tequila?
Ivan Arias: The inspiration for the menu comes from the tasting notes of the distillate. At each course of the menu, we carefully select ingredients that enhance the attributes of the distillate.
In addition, we focus on Mexican cuisine, incorporating dishes such as birria, barbacoa, agua chile, and tamales with a wide variety of citrus, fermented, buttery, and nutty notes to enhance the richness of Mexican culture.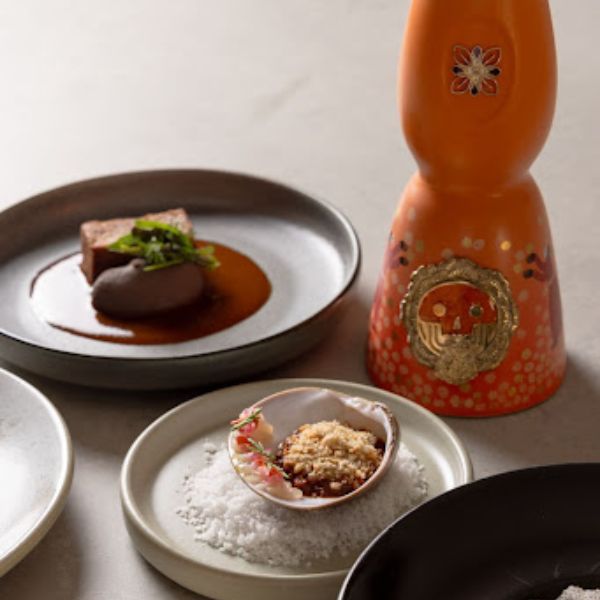 We have a multidisciplinary team of experts such as Chef Andrea Perez, who oversees the fermentation, Chef Irving Leija who oversees the pastries, and Chef Joaquin Sorcia for savory dishes. Our talented team makes the notes of the distillate even more enjoyable when paired with our dishes.
The Nuestros Recuerdos series has explored various aspects of Día de Muertos, from flavors to colors and now aromas. How do you envision these annual releases contributing to the appreciation and understanding of this cherished Mexican tradition on a global scale?
Viridiana Tinoco: Clase Azul México looks to share the exquisite traditions of Mexico with the world and the tradition of Día de Muertos is one of the most cherished for Mexicans. We honor the dead and we celebrate life, filling our homes with colors and flavors through our unique ofrendas. It was important for us to honor this tradition and share it with the world, taking it to other countries and allowing them to appreciate and learn a little bit more about our beautiful traditions.
Clase Azul achieved the Butterfly Mark for sustainability for the second time. Some of the practices to achieve this are installing solar panels, recycling ceramic waste, and land management of the agave field. Could you tell us more about what Clase Azul is doing to achieve and grow these high standards of sustainability?
Viridiana Tinoco: We are a socially responsible company, in constant change and transformation to better ourselves and be more conscious of the impact that our processes leave on this earth. We are always working to achieve a balance in our emissions and try to contribute in any way we can to achieve our goals set by the ONU in sustainable development.
Tell us something about Clase Azul that is not commonly known!
Jose Martinez: Our founder, Arturo Lomeli is a huge fan of Mexican football and we count Club Atletico La Paz out of La Paz, Mexico as part of our professional family. Lomeli wanted to own a football team because it's something that unifies Mexico and something we all are proud of. A winning team requires big energy, dedication, and commitment and proves that nothing is more important than teamwork. Working as a team builds character and discipline and is an essential factor in winning championships. The same is true for a successful company and we share many of the same principles at Clase Azul Mexico.
How is Clase Azul exploring China as a major new export market for tequila?
Jose Martinez: We are starting to see some really exciting brand enthusiasm within Asia and at this point Japan is a country where we are seeing a lot of growth and appreciation for what we offer. We are all about sharing the magic of Mexico with the world and we will continue to grow our focus on more on more countries every year.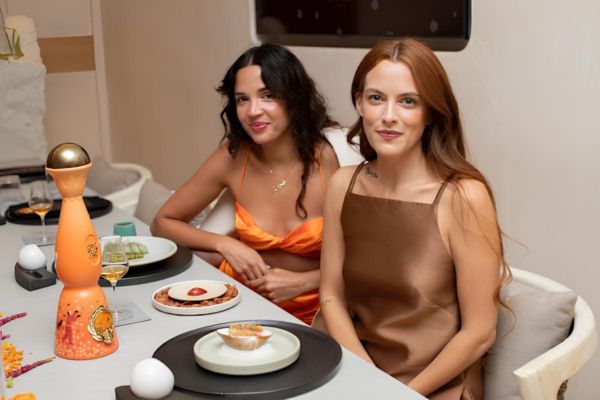 Apart from the experiences being developed by Clase Azul, what's next in the world of tequilas and mezcals for the brand?
Jose Martinez: We are excited to continue growing our hospitality and experiences with the launch of a new space in Jalisco in 2024, and while we can't share the details yet - we'll also be offering a new Mezcal at the beginning of next year - the 3rd in our Mezcal portfolio.
[[relatedPurchasesItems-31]]
Clase Azul's Día de Muertos Edición Limitada Aromas reflects the heart of Mexico's traditions, with a tequila crafted to honor Día de Muertos. From the aroma of cempasúchil to the unique dual aging process, it's a celebration of Mexican culture. The brand's commitment to sustainability and community engagement is commendable, setting high standards for the industry. As Clase Azul expands its presence worldwide, it continues to share the magic of Mexico. With future plans for growth, new experiences, and exciting releases, Clase Azul remains a brand to watch in the world of tequilas and mezcals.
In conversation with Malvika Patel, Editor and VP, Beverage Trade Network
Note: Header and Image Source - Jose Martinez, Senior Global PR Director, Clase Azul Mexico.
Get In Front Of Leading Bartenders and Grow Your On-Premise Presence. Enter Your Brands Before the Early Deadline Is January 31, 2024, and Save.