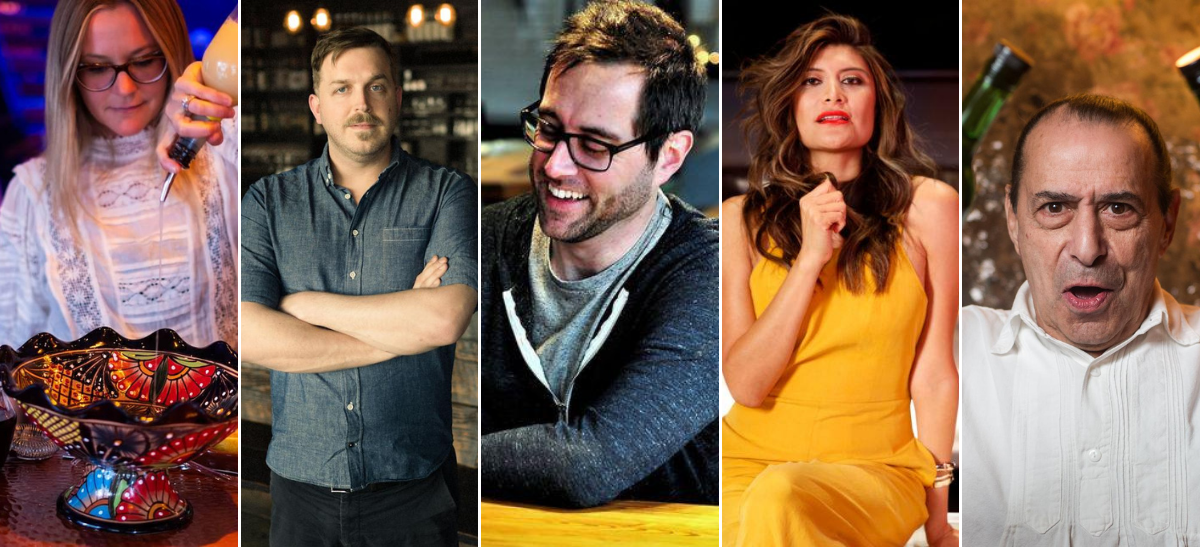 03/11/2021 Individuals who are playing a huge role in the mezcal revolution
Mezcal is a name that is now as popular as any other spirit. But, there was a time where Mezcal was reserved for the communities in Oaxaca. Mezcal was originally consumed at all the big and small occasions, almost all year round. The magic of mezcal slowly traveled to the United States and now has made a place on the shelves of every well-stocked bar in the country. It is a common saying that one doesn't find mezcal, but the mezcal finds them. Many individual and collective efforts played a huge role in the making of mezcal and mezcal enthusiasts around the world. Here is a look at five individuals who continue to play a huge role in the mezcal revolution in the United States:
Josh Phillips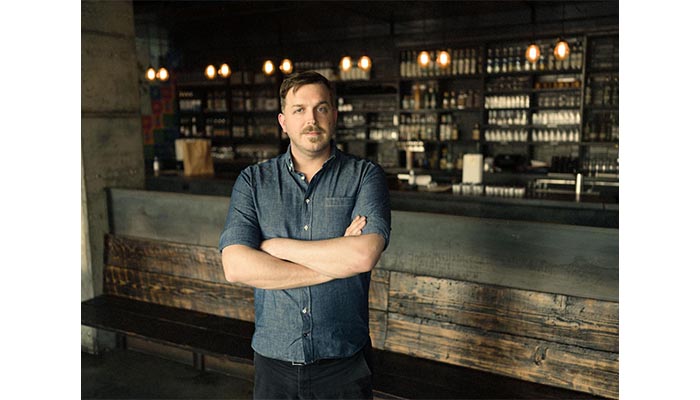 Source: How we reopen
Josh Phillips is the first Mezcalier and GM at Espita Mezcaleria in Washington, DC. He has developed one of the best mezcal lists in the country and focuses heavily on sustainable and ethically-sourced mezcals. He is a certified master mezcalier who extends this training to his own staff to further the legacy of great mezcal. The training takes place across different levels that range from the legal definition of mezcal, regional styles, to the cocktail and culinary use of mezcal. The learnings are further tested via a written test, a blind tasting, and followed up with a trip to Oaxaca - the home of Mezcal. Espita, therefore, is changing the game for mezcal by not having it just on a dedicated shelf but by training its staff to build an experience around mezcal. Josh Phillips has also crafted exquisite mezcal flights and food pairings that seal the deal for lovers and novices of Mezcal.
Courtenay Greenleaf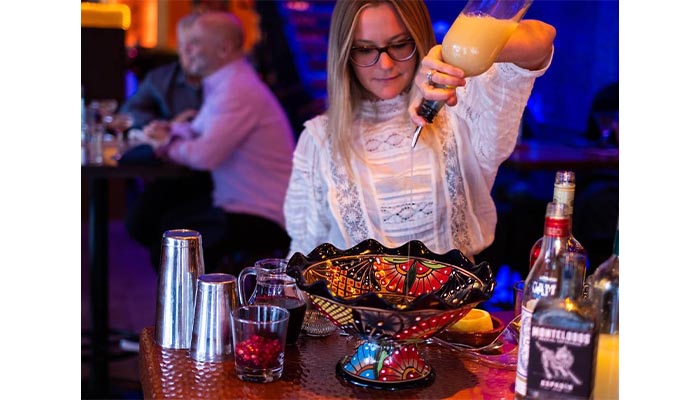 Source: Barron's
Courtenay Greenleaf is a certified mezcalier and the corporate beverage director for the Rosa Mexicano restaurant group. She curates more than 400 agave spirits at Tribeca's Masa y Agave, among the largest selections in New York City. Courtenay has curated an ​​"Agave Bible" that is a collection of each bottle that the restaurant houses. She has also worked with Fidencio Mezcal to create Rosa Mexicano's limited-edition private label mezcal. She has closely worked with farmers and local distilling families in the agave regions of Mexico which informs how she stocks unique mezcals. She has a deep understanding of different agaves, terrains, and processes which led her to spearhead a company-wide beverage program to educate their guests about agave spirits. Courtenay Greenleaf was featured as a Top 40 under 40 Tastemaker in Wine Enthusiast Magazine.
Ron Cooper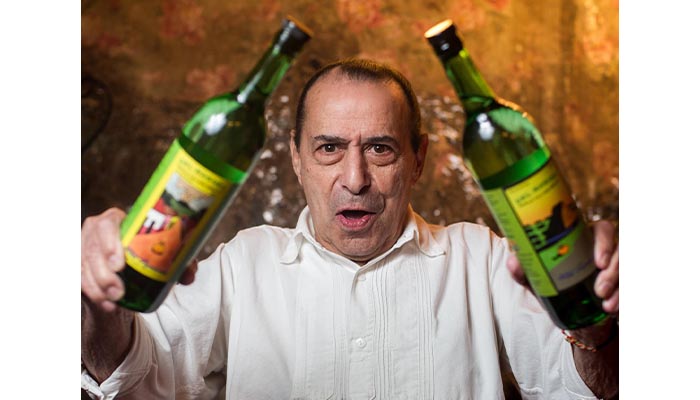 Source: Food Republic
Ron Cooper is the founder of Del Maguey Mezcal which is known to have spearheaded a global mezcal revolution in 2010. Ron visited Oaxaca in the 1970s, found himself on the search for Mezcal, and dedicated his entire life towards it. He lived and worked with the locals to churn out the best mezcal in the region through his brand Del Maguey which was one of the earliest players of Mezcal. Del Maguey now produces a single-village expression of mezcal which sustainably supports families and locals as they continue to produce award-winning drinks. Cooper was awarded the James Beard Award for "Outstanding Wine, Beer, or Spirits Professional" in 2016. For Ron, Mezcal and Del Maguey is an art and a means for creative expression. He imported for many years with Sazerac but wasn't ready to let the art of great mezcal be tarnished by a corporate deal. It was in 2017 when Pernod Ricard spoke to Ron as an artist that understands how artists run businesses that Del Maguey found a home with Ricard's global enterprise to preserve the global culture of mezcal.
Bricia Lopez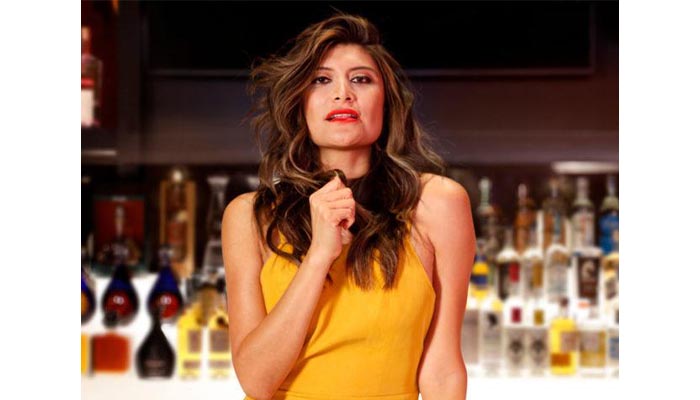 Source: Vinepair
Bricia Lopez is an author, restaurateur, and co-owner of Guelaguetza in Los Angeles, California. She is believed to be the guiding light of all things Oaxacan culture and cuisine in America. In 2011, she opened a mezcaleria in Guelaguetza that took LA by storm. In 2015, her restaurant was awarded the coveted American Classics award from the James Beard Award Foundation and the LA Times awarded her with the Latinos de Hoy Cultural Ambassador Award. She comes from the legacy of mezcal and took it around the world through her work. Her grandfather and father made and sold mezcal and Bricia assisted them at the store. In 2019, Lopez started Mama Rabbit in Las Vegas, Nevada which is believed to have the largest tequila and mezcal selection in the United States, with over 500 offerings. She has also co-authored a cookbook named Oaxaca: Home Cooking from the Heart of Mexico along with Javier Cabral which has been named one of the top cookbooks of 2019 by Mother Jones, the Los Angeles Times and The Washington Post.
Jay Schroeder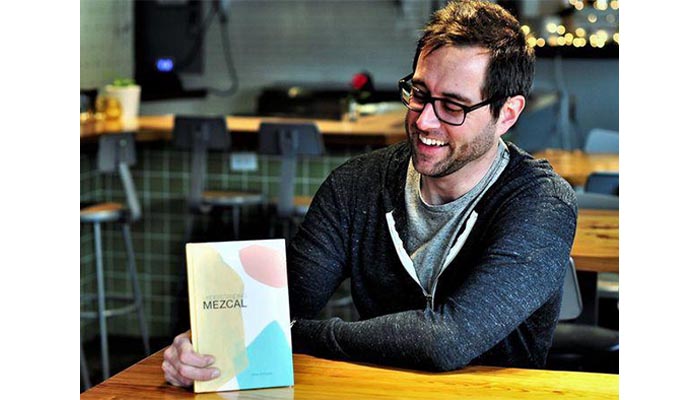 Source: Chicago Tribune
James (Jay) Schroeder is a mezcal expert, partner/beverage manager of Chicago's Quiote (Michelin Bib Gourmand 2018, 2019) and mezcaleria Todos Santos. He is also an author of a beginners guide to mezcal titled Understanding Mezcal. He designed the cocktail programs as Chief Mixologist at Chef Bayless' Frontera Grill, Topolobampo and Xoco. He also partnered with Chef/Owner Sarah Jordan of Johnny's Grill to launch Mezcaleria Las Flores in Logan Square. Due to his work in Chicago's cocktail scene, he was named in Zagat's "30 Under 30". In 2016, Jay won the prestigious Mezcaleria Las Flores the Eater Bar of the Year Award. Recently, he was also awarded Time Out Chicago Bar Award for Todos Santos as the 2018 "Best Specialty Bar" and 2019 Jean Banchet Award nomination for "Best Mixologist". Jay takes great interest in understanding mezcal right from its roots by travelling extensively in its roots. Through his book, he also introduces readers to mezcal very later and starts with learning more about agave. He travels through Mexico extensively and it informs his practice of taking forward the story of mezcal, as well as documenting it.
written by - Prithvi Nagpal, Editor & Sommelier