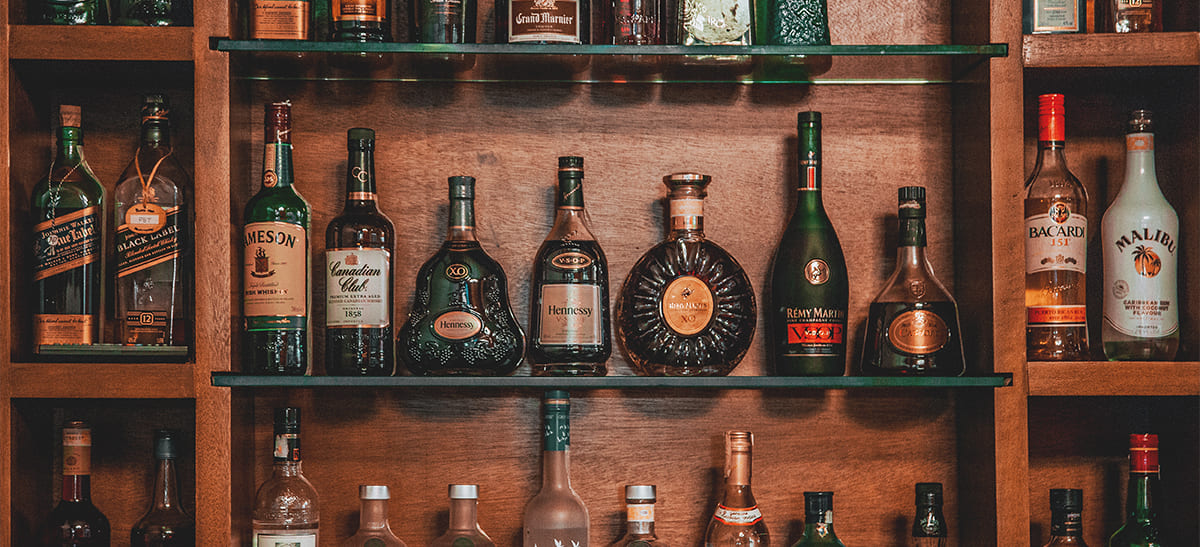 11/10/2021 Nine Ways Spirits Brands Can Support Liquor Stores While increasing Profits During the Holiday Season. Thinking Outside the Tried & True
Your goal in supporting your strategic retail partners is to provide maximizing sell-through while allowing them to keep spartan inventory. To make that happen during the 2021 Holiday season, you must think outside the box and try new tactics that are sure to make a fresh impression of your brand on consumers. Everything that wasn't online in a pre-Covid world, is now. Consumers look to social media for their purchasing decisions and rely heavily on online reviews. The power of social media and influencers has risen to astronomical numbers since 2019.
In the adult beverage industry, off-premise sales growth soared while on-premise sales struggled, and continue to do so. Nevertheless, consumers still want their cocktails. The spirits sector is outpacing wine and beer by leagues. The premiumization trend (value vs volume) is unsurprisingly steady as consumers seek higher quality, seemingly healthy, organic, and natural products, along with ready-to-drink options.
According to recently released Nielsen data:
-> Spirits are growing in both the on and off-premise sectors.
-> Craft and locally produced spirits are gaining traction.
-> Flavored vodka and whiskey are growing faster on-premise than off.
-> Cognac growth is prosperous both on and off-premise.
-> Tequila is a growth leader in both sectors.
-> Canna-curious: cannabis ingestibles are expected to grow by as much as 300% with the industry reaching a nearly $3 billion dollar benchmark.
Armed with this data, spirits brands are going into the 2021 holiday season with a clear advantage. Fresh marketing and advertising tactics along with the smart adoption of consumer trends will set your brand and your strategic retail partners up for one of the most lucrative holiday seasons in years. Here are nine innovative ideas to set your brand apart and take your brand and your sales to the next level.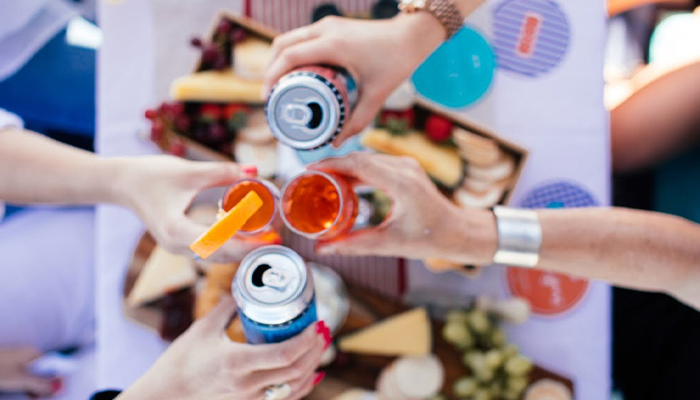 1. Canned Cocktails & RTD's (Ready To Drink)
Canned cocktails are one of the most exciting trends in spirits today. They are being featured and critiqued in major media including Food & Wine and Town & Country magazines. Smart entrepreneurs are setting up Canned Cocktail Competitions where products are professionally judged and bestowed accolades and medals. Canned cocktails are portable, popular, and premium additions to your spirits range. Consumers are ready for easy cocktail options (think meal delivery kits). Canned cocktails are the solution. Cans are recyclable too, so you are doing something good for the environment.
2. Consider Cannabis-Infused Spirits
Cannabis is appearing everywhere. CBD and THC can be found in everything from edibles to alternative medicines, dog treats, cosmetics, and recently, adult beverages. Wine, beer, and spirits producers are experimenting with canna-infused products as are non-alcoholic beverage purveyors of tea, kombucha, juice, and energy drinks. Blending two intoxicants into one tasty cocktail is popular and tricky. Learn more about this tasty trend by reading Cannabis Cocktails, Mocktails & Tonics: The Art of Spirited Drinks and Buzz-Worthy Libations by Warren Bobrow or attending the 2021 Cannabis Drinks Expo to arm your brand with the latest insights and information so you can embrace this in-demand beverage sector. Giving your retailers and consumers what they want, in this case, canna-drinkables, will create new revenue streams for you and your strategic retail partners.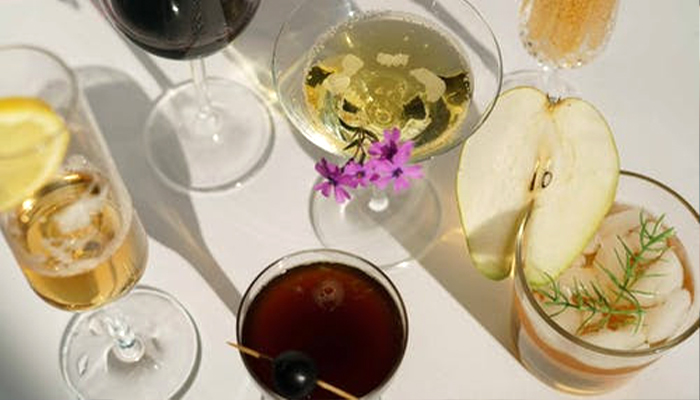 3. Increased Quality
Competing with Craft distillers and spirits producers can be difficult for traditional big-named companies. Yet, they should try. Consumers continue to indicate that they are looking for quality in their food and beverage choices. Give them what they want. Adapt your brand to use only natural ingredients eliminating artificial flavors and colors.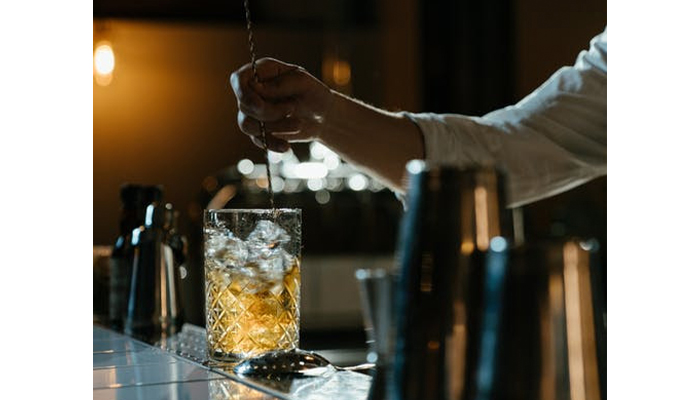 4. The Celebrity Connection
Partner with award-winning mixologists on the national and local levels to create signature cocktails relevant to each market. Align your brand with mixologist and spirits brand ambassadors, social media influencers, and industry superstars to elevate your brand and increase your credibility and visibility. Bestow the spoils of those relationships upon your strategic retail partners in the form of recipes, videos, and in-store guest appearances.
5. Hire hand sellers
Think "Jager Girls" but add some class. In the lingering midst of the #MeToo movement, exploiting beautiful, scantily clad, young women to sell your spirits is a frowned-upon faux pas. Employing the model set still works, just dress them appropriately for the social mood of today and embrace all genders.
6. Rethink the Holiday Gift Set
Instead of sticking a bottle and a set of etched glasses in a flimsy box, take your set to the luxe level by paying attention to every detail. For the ultimate in luxury unboxing experiences, compile all of the ingredients needed to recreate your signature cocktail (see step 3), from bitters to fruit essences or purees, along with the proper (branded) tools, such as cocktail shakers, strainers, muddlers, and quality glasses, and a bottle of your spirits, and package them in high-quality branded, keepsake boxes. Add your signature recipe, with a QR code (see step 9) to a video of the celebrity mixologist recipe creator giving a "how-to" demonstration of your signature cocktail. Add a hardback edition of Behind the Bar: 50 Cocktail Recipes from the World's Most Iconic Hotels by Alia Akkam, The Art of Mixology: Classic Cocktails and Curious Concoctions by Parragon Books, or The New Craft of the Cocktail: Everything You Need to Know to Think Like a Master Mixologist, with 500 Recipes by Dale DeGroff. Secure your exclusive gift box with a branded satin ribbon to set you apart from the crowd.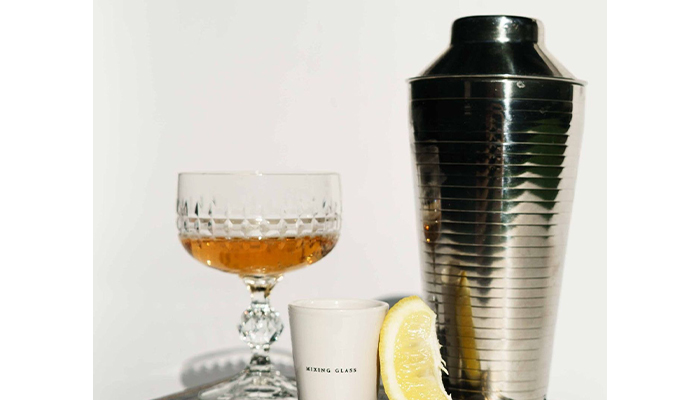 7. Be Trendy
Embrace the proliferation of the "dark & light academic" (new preppy) and "grandmillennial" trends (Gatsby luxe) amongst Gen Z and Millennials, which are intrinsically linked to the rise of the craft cocktail craze. With a nod toward American aristocracy, old money, and luxury, consumers are moving away from "trashion Cali-riche" in droves. Seeking elegance, modesty, and romanticized elitism with a touch of New Englander boarding school, progressives and conservatives alike are looking for a calmer, quieter display of wealth. Plaid is back and so is the classic cocktail hour. Books like Tipsy in Madras: A Complete Guide to 80s Preppy Drinking by Matt Walker, and The Preppy Cookbook: Classic Recipes For The Modern Prep by Christine E. Nunn, give great insight into classic cocktails like the G&T (gin and tonic), Manhattan, Cape Cod, Aperol Spritz, Negroni, Gimlet, Bloody's, Old Fashioned, Pimms Cocktail, New Orleans Fizz, Sazerac, Grasshopper, and Martini. Weave the prep aesthetic into your marketing and branding, particularly across your social media channels.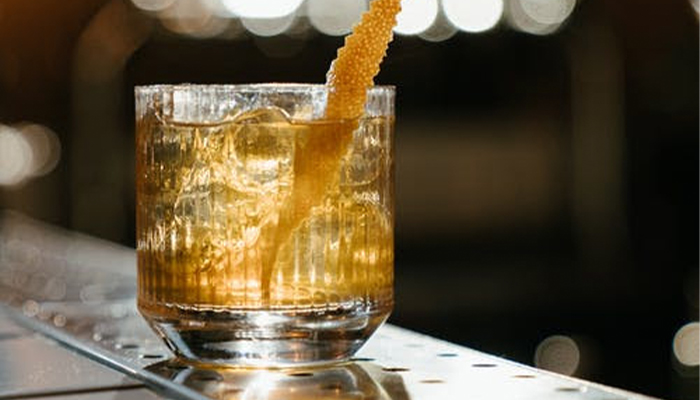 8. Modernize the Classic
Use your spirits brands to modernize the classics by recreating recipes with your signature twist. Find a unique way to provide the recipes to retailers and consumers. Bottle tags are messy, time-consuming, and end up on the floor or in the trash. Time to try something new. Which, leads me to #9.
9. QR Code Links
During the pandemic, we learned that QR code technology is easy, adaptable, and convenient. Use Flow Code to create your custom QR codes for your bottle label: Flow Code is easy, free, and your QR codes will last indefinitely. Here are three tiers of QR code consumer engagement ideas.
Good : Use your custom QR code to link back to your website where consumers can learn about your product and link to your celebrity signature cocktail (step 3).
Better : Link your custom QR code to a short video of a mixologist crafting your celebrity signature cocktail with the camera focused on the mixologist's hands from a top angle view. The video should be no more than 30 seconds in length.
Best : Direct your custom QR code to a micro-movie: tell your story, sell a fantasy. Luxury jewelry brands excel in this type of storytelling as advertising and consumers love it. Tiffany & Co. pioneered this technique for their 2010 holiday campaign. America's oldest and finest jewelry company takes its brand to the next level with its new micro-movie called About Love featuring Jay-Z & Beyonce, and previous campaigns called Will You, and Believe in Dreams. Take your spirits brand to the next level by emulating Tiffany & Co. One of the most successful luxury brands in the world. If it works for them, it will work for your brand too.
Create a holiday-centric micro-movie centered around your celebrity signature cocktail and celebrity mixologist. Leverage your bottle label QR code and your social media channels to blast your message across the globe. Interface your marketing with that of your strategic retail partners and social media influencers by providing backlinks and using hashtags.
Think outside the box and be daring enough to try something new. Tried and true works, but new ideas will take your holiday sales into the stratosphere; your strategic retail partners and consumers will thank you for it with their loyalty.
Written by Simone FM Spinner
The Submission Deadline Is April 14, 2023. Enter Now. Bartender Spirits Awards medal will help you in raising your bar in the on-trade channels. View complete winning benefits here.