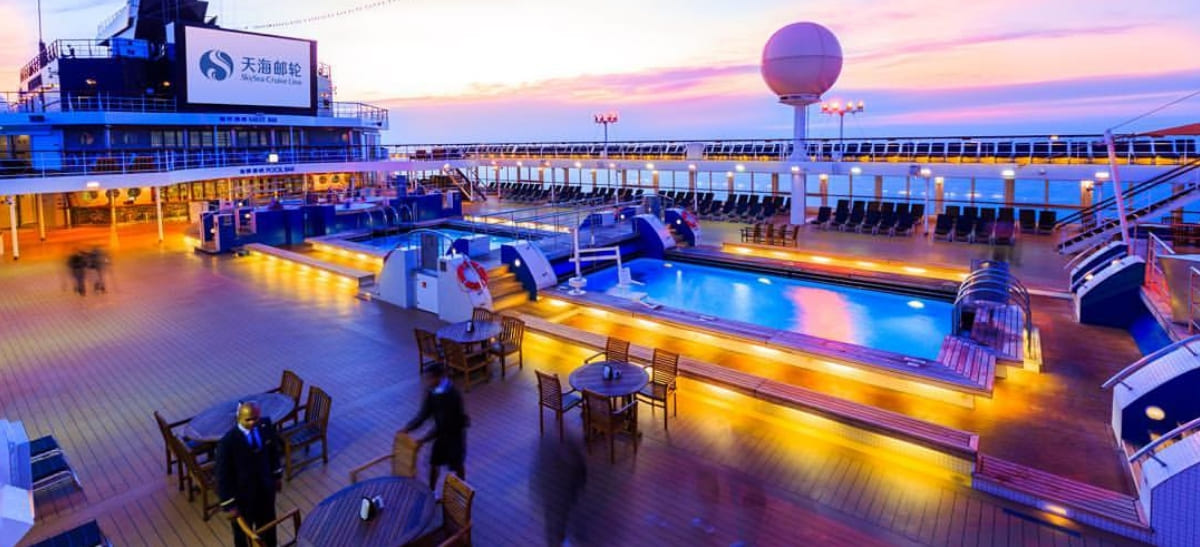 12/12/2022 Cruise Ship Lines are Linking Up With Big Suppliers For Their Beverage Programs in order to Emphasize Premium Alcohol Sales.
It may not be a well-known fact yet, but the cruise is now the fastest-growing channel in the retail travel industry. Not only are big cruise ship lines now overhauling their beverage programs and linking up with big-name suppliers (e.g. Bacardi), they are also re-thinking every aspect of the online cruise experience in order to emphasize premium alcohol beverage sales, such as by organizing special onboard bartender competitions. That, of course, opens up enormous opportunities for anyone looking to ramp up their annual sales of alcohol beverages.
Alcohol Beverages are now the Top Profit Center for Cruise Lines
So why are cruise ship beverage programs receiving so much attention these days? One good reason has to do with how profitable they are. On some cruise lines, including Holland America Line, beverages are now the No. 1 profit centre onboard. That includes every single possible offering – such as shops, shore excursions, casino games, spa experiences, and other services. Thus, it's perhaps no surprise why producers and suppliers are turning their attention to cruise lines, and why cruise lines are doubling down on alcohol beverages.
In fact, at Celebrity Cruises, alcohol beverages now account for one-third of all onboard revenue. Ten years ago, cruise line passengers might have made the decision of which cruise line to pick based on culinary options. Now, they are making the decision based on onboard beverage options. In short, some guests will make the decision of cruise line based on this one variable alone.
Onboard Beverage Programs are now Sophisticated and On-Trend
Older Baby Boomers who grew up watching "The Love Boat" might presume that most cruise passengers still prefer so-called boat drinks – such as Pina Coladas and colourful drinks with plastic umbrellas stuck in them. But those days are over, say cruise industry analysts. In fact, if anything, the cruise line industry is very much adopting the same types of trends found in the on-premise industry. There has been a push towards premiumization, and much more attention to artisanal cocktails, craft beers and wines curated by experts (including some experts who are now directly affiliated with the cruise line).
If there is one term to describe the types of wines that cruise passengers are now requesting, it's "sophisticated." Depending on the regions where they are cruising, passengers now are very much open to the idea of trying out new wines from new regions and are especially open to the idea of trying higher-end wines and cocktails, especially if it involves a craft producer or artisanal ingredients.
Private Labels Compete with Big-Name Wine and Spirits Brands
Given this overarching trend toward premiumization, it might be natural to assume that the biggest producers are getting the nod from cruise lines. And, certainly, well-known international brands like Bacardi are aggressively moving into the cruise ship segment, especially in regions like the Caribbean. However, the broader competitive landscape within the cruise ship industry means that the various cruise lines are often looking for some kind of "hook" to stand out from the competition and attract the attention of cruise line passengers. Simply being able to offer top-shelf rum like Bacardi is no longer enough and that's where private labels enter the picture.
One cruise line that has done very well with this private label trend is MSC Cruises, which is based in Italy and Switzerland. Given the European heritage, the cruise line felt that a private label wine exclusively created for its passengers would be a savvy marketing move. As a result, the company partnered with a winery owned by the family of legendary Italian opera singer Andrea Bocelli in order to complement the "European feel" of their cruise experiences.
Other cruise lines have sought to embrace the artisanal trend by offering passengers the choice of more than 100 whiskey labels onboard. The idea here, of course, is to be able to personalize whiskey selections to the desired flavour profile of guests. Given this thinking, it's not hard to see how a private label whiskey exclusively available to one cruise line would become a very powerful marketing hook.
Pre-paid Beverage Packages are the New Trend
What's particularly interesting about the whole trend toward highly profitable cruise ship beverage programs is how the entire business model of the cruise line is shifting in response. For example, at one time, passengers might have been willing to pay for each cocktail or glass of wine as it appeared – perhaps not directly (such as in the case of drinks indirectly billed to an account), but certainly on a glass-by-glass basis. But that way of thinking has changed.
Cruise ship passengers are drinking more, and are now fully expecting a glass of wine or their favourite cocktail to be available at all times, whether they are lounging poolside or they are simply enjoying the sunset. With overall volume on the way up, passengers are looking for a way to remove some of the cost burdens, and one natural way to do that is by signing up for a pre-paid beverage program.
Here's how a pre-paid beverage program works – guests simply commit to a certain flat rate they are willing to pay each night and pay that amount upfront for the specific time duration of the cruise. For example, at Celebrity Cruises, it's possible to spend $45 per night for a standard pre-paid drinks program, or $69 per night for a premium pre-paid drinks program. When you start to run the numbers, it's possible to see why alcohol beverages have become such a winner with cruise lines. If passengers are taking a 7-day cruise and paying $69 per night, that's $500 in alcohol beverage sales.
Celebrity Mixologists and Innovative Bar Setups
Every aspect of the cruise ship experience is being influenced by the premiumization trend. As a result, it's no longer rare to have celebrity mixologists associated with a certain cruise line, or for cruise lines to have signature wines or cocktails. Signature cocktails can be a real crowd-pleaser, especially if a celebrity mixologist has prepared them.
And don't forget about wine curators, either. These individuals might even cruise along with passengers while offering wine education seminars during the cruise. In some cases, they are even accompanying passengers on shore excursions, including some that take passengers to local wineries within Europe.
Technology, too, is playing a role here. One innovation, for example, has been the introduction of robotic bartenders. It's not just that, over the long term, robotic bartenders cost less than a full-time human employee – it's also the fact that robotic bartenders can serve more drinks (in terms of sheer volume) than human bartenders. A robotic bartender, for example, can make 2 cocktails per minute, or more than 1,000 daily. For cruise lines looking to sell as many alcoholic beverages as possible, that is certainly a winning value proposition.
And bars themselves are being revamped, mostly to capture the attention of cruise passengers. Royal Caribbean, for example, has created a new "Rising Tide" bar that rises and falls, enabling passengers to check out each deck of the ship. Overall, the entire cocktail bar experience is moving up-market, and that is leading a lot of creativity about what makes for a dazzling onboard bar experience.
New Twists on Traditional Wine Education
Onboard cruise ship passengers have different educational preferences than those who might attend a wine education class on land. They are looking for fun, innovative, and practical twists on wine education. Thus, while classes and tastings are still tried-and-true offerings, there are plenty of ways to make them more relevant to passengers. For example, it's now possible to take classes not just on wines, but also on wine glasses. That's particularly important if you can also up-sell those passengers into buying very expensive wine glasses by the end of the trip.
Or what about wine tastings that focus on "wine and chocolate"? That combination is a real crowd pleaser for romantic couples looking for ways to rekindle their relationship onboard. Presumably, you could take just about any popular trend – such as the popular embrace of organic food products and biodynamic production processes – and transform it into a relevant, topical wine education seminar topic.
Challenges and Opportunities
For large cruise lines, one big challenge is how to realize all the economies of scale of being a large brand while also simultaneously taking on local and distinctive features that will resonate with cruise-goers. One easy solution to this challenge is customizing the beverage program of a cruise with the actual itinerary. Thus, cruises with ports-of-call in the Caribbean would naturally favour spirits like rum, while cruises in Europe might favour distinctive wines from winemakers in the region.
Another challenge, of course, has to do with supply chains and logistics. How do you ensure that cruise ships stay fully stocked with the right wines and spirits if they are only returning to their home port every few months (if not longer)? That's why partnering with a supplier with a global footprint can be such a competitive advantage – it's much easier for these suppliers to have the right amount of alcohol waiting at the right port of call, no matter where in the world it is located.
Of course, every challenge is really an opportunity, and that's something that all cruise lines are now recognizing. There is enormous revenue and profitability potential with cruise ship beverage programs, and plenty of ways to cater to the changing needs and preferences of cruise ship passengers.
2023 Submissions are closed. The Deadline for receiving samples in the warehouse is April 30, 2023.