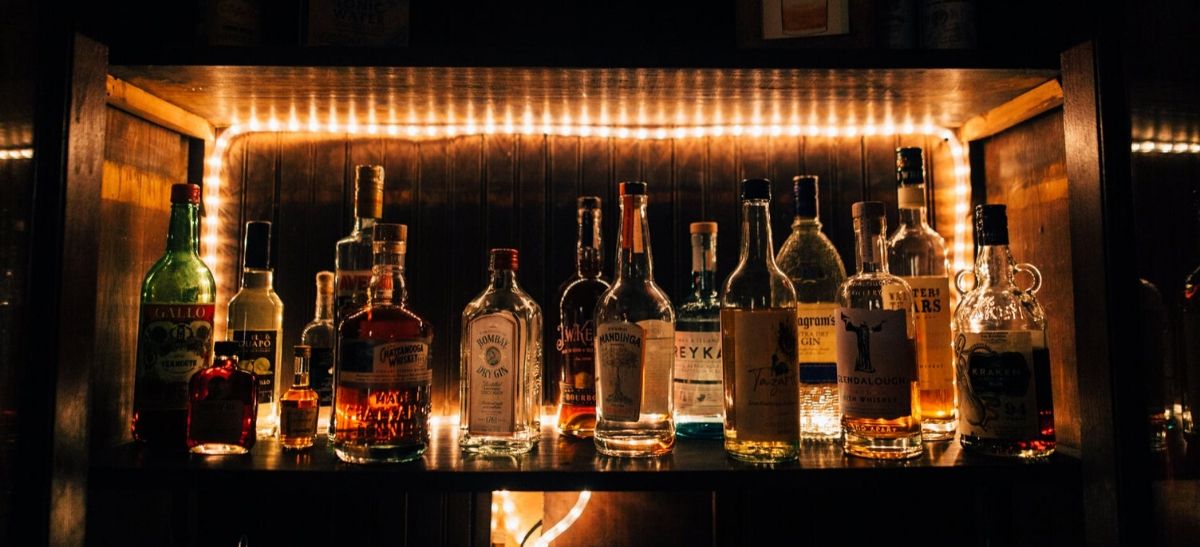 19/02/2020 Merchandising effectively is a great way to increase sales. Here's how you can go about it.
As a spirits brand, you've put your all-in to create the perfect product, and lucky for you, you've found your perfect distributor and your spirits have just hit retail shelves. So what now? You might think that your job ends there, but in reality, that's where the actual job starts. This is where you have to put in effort to deplete your stock from retail shelves.
Think about it this way, if your spirits do not sell off of shelves, then retailers aren't going to want to stock them anymore. So one of the best things to do is to get hand-in-hand with your distributor and take over the merchandising aspect of your spirits, so you can help increase the sales of your products.
1. Invest in good shelf placement
Where your products are placed is one of the most important things to look at when getting into stores. If your product is placed in an area where your target consumers don't even enter, then are your spirits really going to sell? For example, if your premium vodka is placed in between the mix of affordable $4.99 wines, then it's probably not going to sell as consumers who are going to be shopping in that aisle would be looking for an affordable wine and not a premium vodka.
Regarding shelf placement, you can get your spirits placed in the aisle with other spirits, but even there they have to stand out. According to research by Shopworks UK, 70%-90% of shoppers are right handed, and usually end up picking products which are easier to grab from their dominant hand. So a good example of effective shelf placement would be positioning your product to the right side of your competitor's. This way, consumers will subconsciously grab your product if they're not looking for something specific, and being near your competitor will also bring new eyes to your product from consumers who are shopping for the other competing brand.
2. Shelf Talkers
It's been proven that shelf talkers are one of the most effective ways of merchandising. Shelf talkers are a great way in attracting consumers towards your spirits. Attractive shelf talkers can help convince the consumers in purchasing your product.
Here are a few ways to create effective shelf talkers:
● Make your shelf talkers seasonal and catchy. For example, you can have a shelf talker which says "The Vodka you need to try this Easter". Seasonal shelf talkers will always attract consumers during that particular time of the year.
● Make your shelf talkers based around three main criteria: Features, benefits, and emotions.
What this means is that, make sure your shelf talkers tell the consumer about the features and taste of your spirits, what could be the benefits like different types of cocktails that could be made from your spirits - and lastly, make sure your shelf talkers hit the emotions of the consumers. This way, you will be hitting every evaluation aspect with your consumer, inclining them to purchase your spirits.
● Make sure you localise your shelf talker to your exact consumer base. If you're targeting an older audience, then your shelf talkers need to be something that relates to their interests and likes.
3. Cross-merchandising
Talk to your retailer about letting you cross merchandise with other products that go with your product. This way, you will be able to attract consumers since there will be something else they will be receiving with your spirits. For example, you can pair your spirits with a ready to eat pack that goes with the taste of your spirits. Or maybe with mixers. For example, if you have a white rum, then you can cross-merchandise with a mojito mix, which will attract consumers to your product since they'll have all the ways of making a mojito in front of them. Create shelf talkers and campaigns based on your cross merchandising and use it in the most effective way possible, in your aisle, in the other product's aisle, and if you can, get a case display together.
4. Hold in-store tastings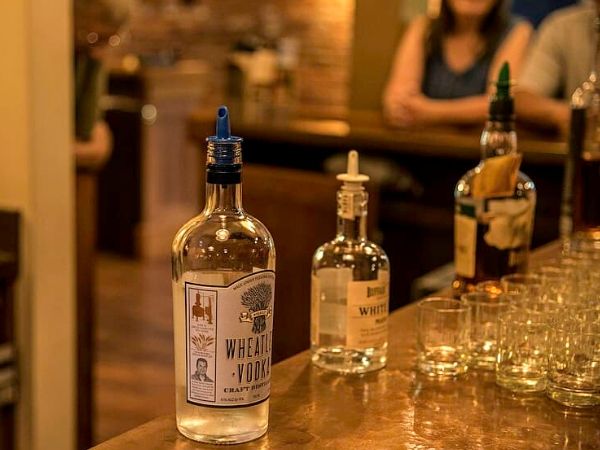 Holding tastings is also one of the most effective ways to get your sales to boost up, and a great way of marketing and merchandising. Holding in-store tastings with your product along with shelf talkers and cross merchandising during the tasting will attract a consumer base to your spirits. This will also build anticipation within consumers, and might also attract a new consumer base to your brand all together.
5. Bottles at the check-out counter
Usually if your spirits are in a store like Walmart or Costco, then the chances of your bottles being at the checkout counter are less. However, if your bottles are on the shelves of liquor retailers like ABC Wines & Spirits, then you can invest in having your bottles placed at the check-out counter.
Customers tend to make impulse buys when at the checkout counter, especially if it comes with a good deal. So, place your bottles at the checkout counter, add a good deal to it, and you're definitely going to see a rise in your sales.