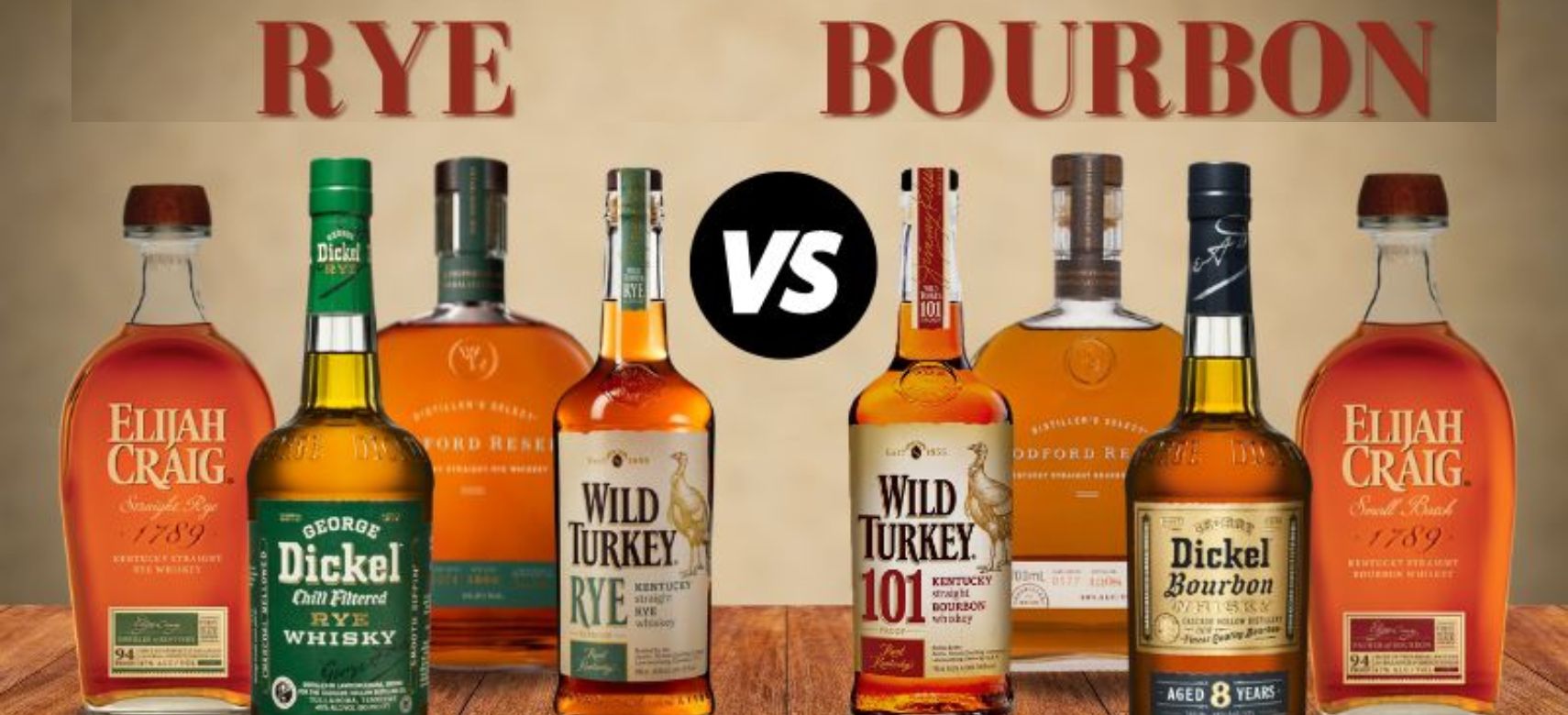 19/04/2023 The Debate Over Bourbon or Rye: Crafting the Perfect Classic NYC Old Fashioned.
The NYC is old-fashioned and is an enduring classic. Served in a short, wide glass, often simply called an Old Fashioned glass, it is one of the oldest and most iconic drinks and considered the 'Drink of Choice' for New Yorkers.
The cocktail is simple and easy to make, but it's the attention to detail that makes it a masterpiece. Traditionally made with Bourbon or Rye whiskey, the choice of ingredient has been a subject of much debate among cocktail enthusiasts as each variation brings its own unique flavour profile to the cocktail.
What would you usually prefer for your classic old-fashioned? A mellow, sweeter drink or something that is spicier, drier, and adds kick?
If you prefer the first option, then Bourbon is definitely the right choice for you, while if you prefer the latter, then Rye whiskey is the way to go!
Interestingly, the original recipe for the classic NYC Old Fashioned cocktail calls for Rye whiskey. In one of the world's first cocktail books, Jerry Thomas calls for a 'Wine- glass of whiskey'. The spiciness complements the bitters and sugar used in an Old Fashioned and makes for a more complex and well-balanced cocktail.
On the other hand, Bourbon has become a popular alternative to Rye whiskey in recent years. Its smooth and sweet taste provides a pleasant contrast to the bitterness of the bitters used in the cocktail. Many people prefer Bourbon in their Old Fashioned for its overall balance and easy-drinking qualities.
Ultimately, the best way to determine what you prefer more is to make Old Fashioned with both Rye and Bourbon! To aid you while you make your decision, we've compiled the top three Rye Whiskeys and Bourbons that are the winners of the Bartender Spirits Awards that complement the Old Fashioned cocktail perfectly:
TOP 4 RYE:
1) Name: Brothers' 1910 Empire Rye
Producer Name: 1836 Distilling LLC DBA Barrelhouse 6 Distillery
Points: 91
Country: United States
Category: Whisky
Barrelhouse 6 is a unique concept that brings together a brewery, distillery, and restaurant in one location. The distillery at Barrelhouse 6 produces a range of spirits that are handcrafted using traditional methods. The spirits include vodka, gin, whiskey, and rum, and are available for purchase in bottles.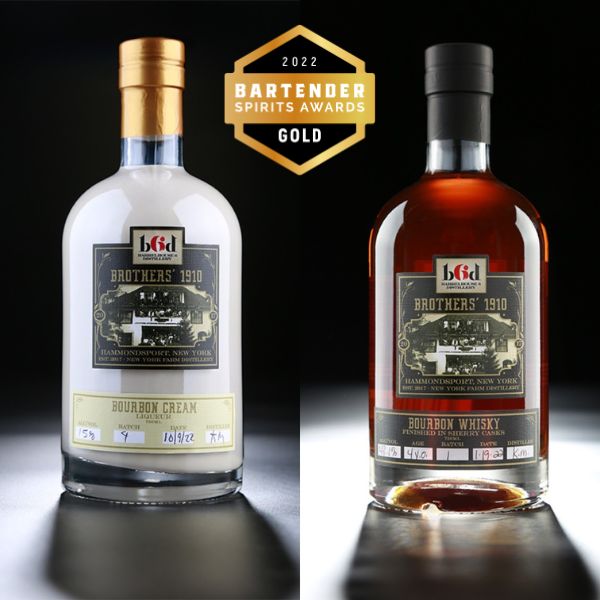 2) Name: Straight Rye Whiskey
Producer Name: Spirit Works Distillery
Points: 91
Country: United States
Category: Whisky
Spirit Works Distillery was founded in 2012 in the heart of Sonoma County in Sebastopol, California. The distillery is a highly respected and award-winning craft spirits producer which house-ferments, distills, and the all four-year-old Straight Wheat, Straight Rye, and Four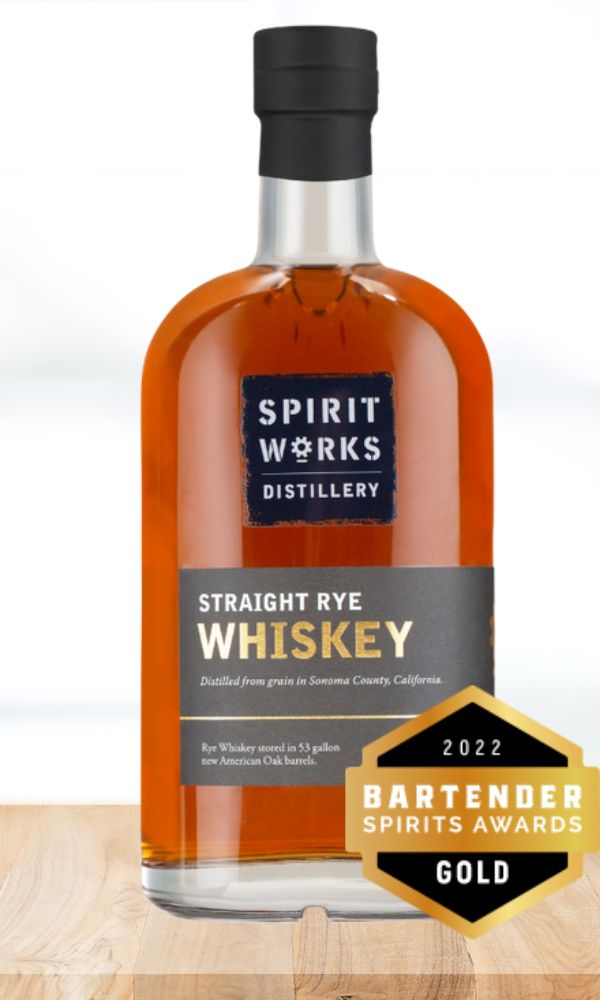 Grain Bourbon Whiskey onsite.
3) Name: Three Chord Amplify Rye
Producer Name: Steel Bending Spirits
Points: 90
Country: United States
Category: Whisky
The whiskey has received some high accolades from bourbon connoisseurs, and a lot of the Whiskey Drummer bottles have already been snatched up.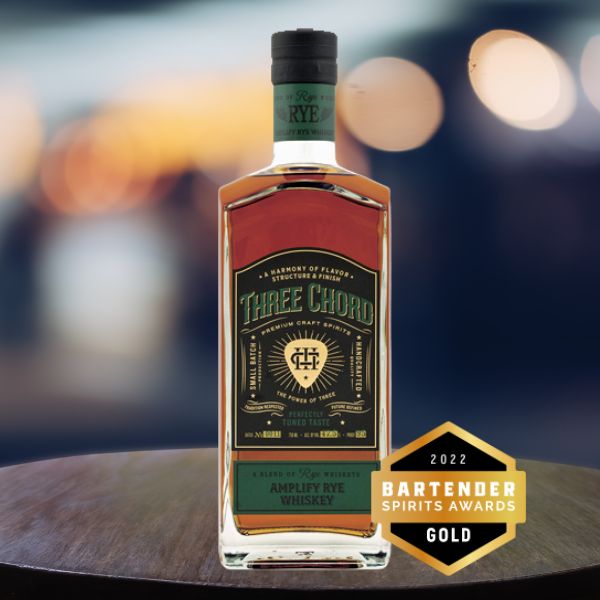 4) Name: Bourbon & Rye
Producer Name: O'Connell Whiskey Merchants
Points: 89 Points
Country: Ireland
Category: Whisky
The Bourbon & Rye has been matured in ex-bourbon casks for between 10 & 12 years and finished in ex-rye casks. The Bourbon & Rye is the first of what will be a long line of single-grain releases, an often overlooked, important part of Irish whiskey tradition.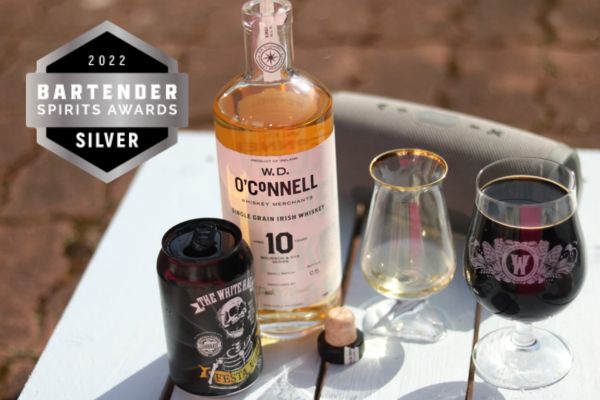 TOP 4 BOURBON:
1) Name: Borchetta Bourbon
Producer Name: Big Machine Distillery
Points: 94
Country: United States
Category: Whisky
The bourbon is hand-selected by the Borchetta family from barrels distilled in-house from the family's Big Machine Distillery located right here in Music City. Every bottle is filled from a single barrel and is left at cask strength and will add perfectly to Old Fashioned.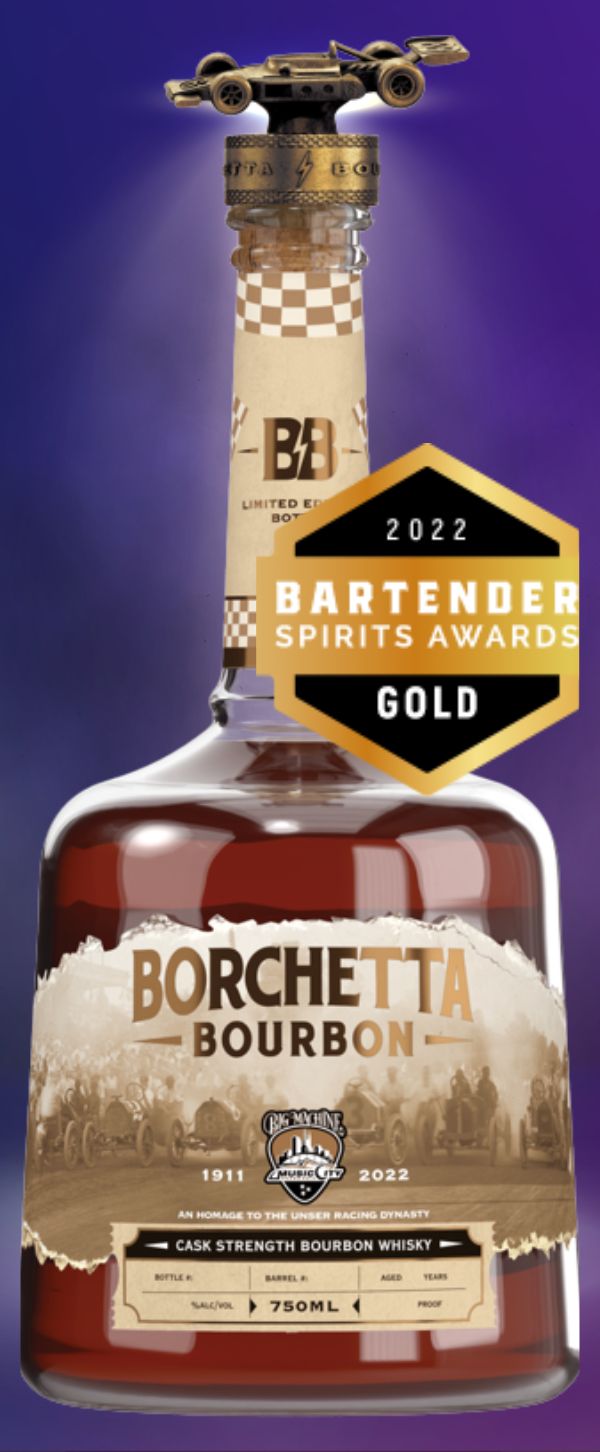 2) Name: Castle & Key Small Batch Kentucky Straight Bourbon Whiskey
Producer Name: Castle & Key Distillery
Points: 94
Country: United States
Category: Whisky
Castle & Key is a renowned distillery located in Millville, Kentucky. The distillery is now known for producing high-quality bourbon, gin, and vodka using traditional methods combined with modern technology.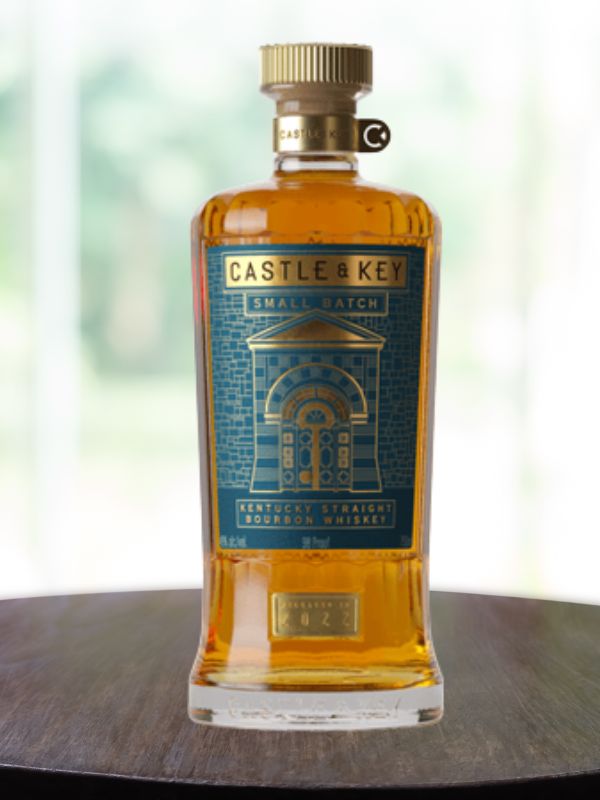 3) Name: Loaded Cannon Carlota's Revenge Straight Bourbon Whiskey
Producer Name: Suncoast Loaded Cannon Distilled Spirits, LLC
Points: 91
Country: United States
Category: Whisky
Loaded Cannon Distillery is a craft distillery located in the heart of the historic district of Bradenton, Florida. The distillery is known for producing small-batch, handcrafted spirits, using locally sourced ingredients and traditional distilling techniques.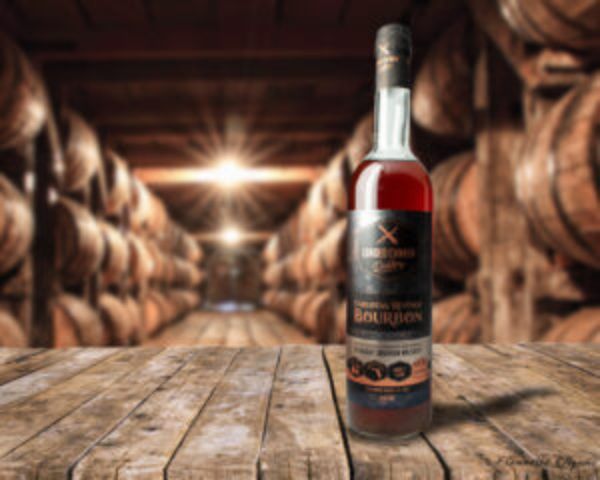 4) Name: Gentle Ben Bourbon
Producer Name: Persedo
Points: 91
Country: United States
Category: Whisky
Persedo Spirits use techniques to provide high-quality spirits by removing targeted inferior alcohols and creating desired esters without the loss of volume from ever-extended barrel time. Apart from bourbon, they also produce gin, vodka, and whiskey.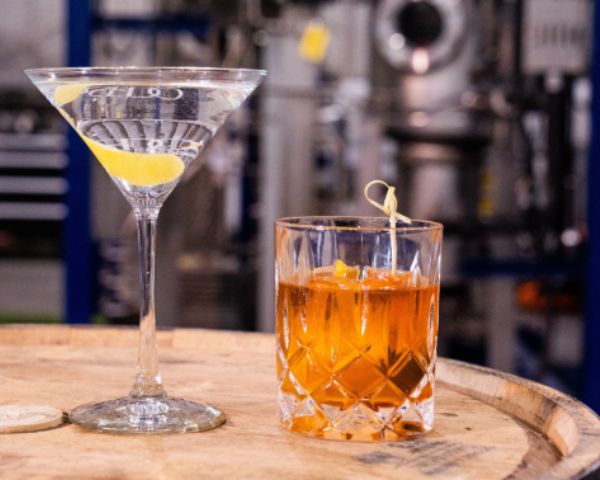 Pair up your Old Fashioned with your preferred choice of Rye or Whiskey and drink up!
Written by Oindrila Majumdar, Beverage Trade Network.
Get In Front Of Leading Bartenders and Grow Your On-Premise Presence. Now Accepting International and Domestic Submissions. Enter Your Brands Before Super Early Deadline Is October 31, 2023, and Save.