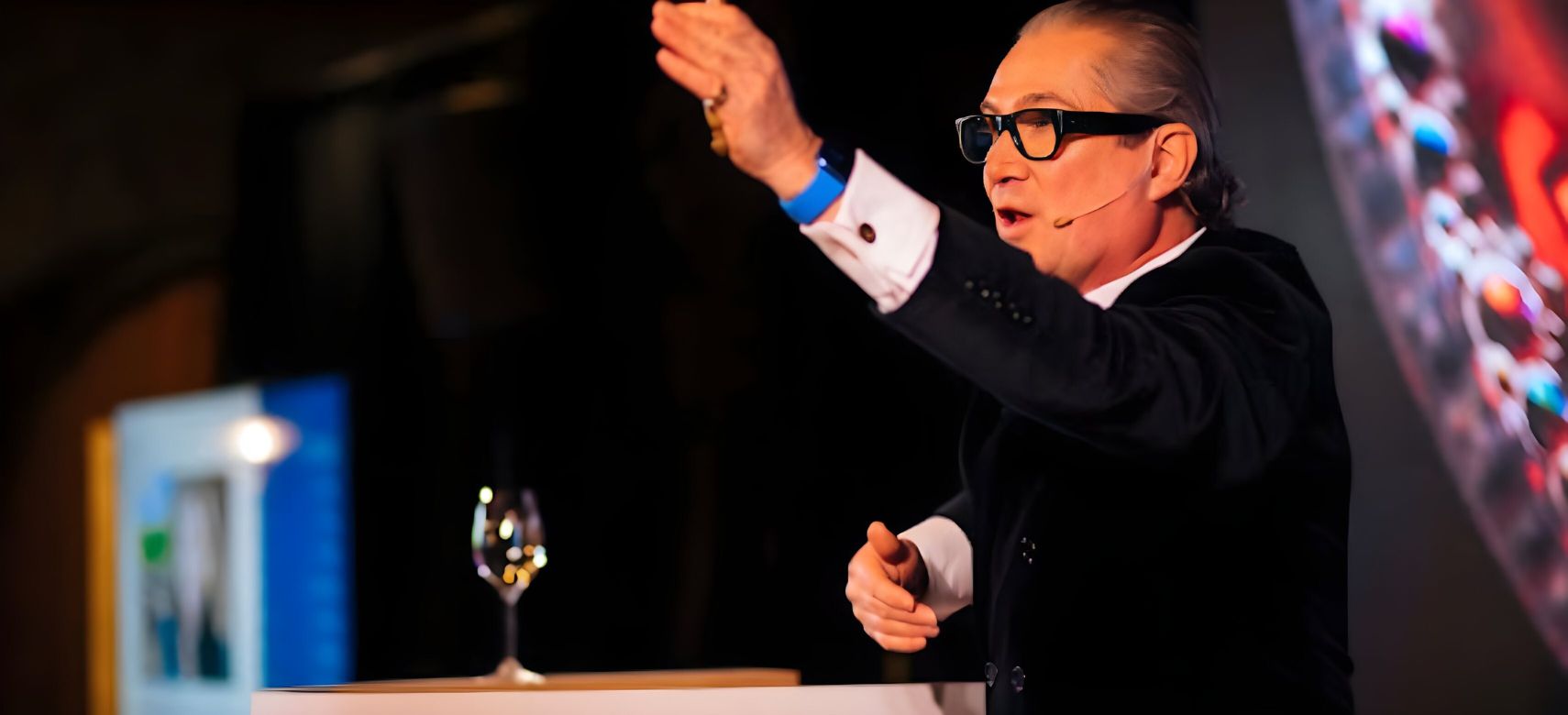 23/10/2023 When Sotheby's Worldwide Chairman of Wine & Spirits moves over to the world of NFTs as the COO of Blockbar, the industry aims to enlighten itself on the opportunity blockchain brings to the wines & spirits industry.
As Jamie Ritchie takes a leap of faith from his 32-year career at Sotheby's to Blockbar's blockchain/NFT marketplace for rare and fine wines, we hope to understand what the future holds. Blockbar changes the way purveyors, investors, buyers, sellers, collectors, and producers have traded in fine and rare bottles before and Jamie explains the size of this future opportunity.
Jamie, you've had a remarkable 32-year journey with Sotheby's as Worldwide Chairman of Wines & Spirits. What motivated you to make the leap to BlockBar and its blockchain-based marketplace?
I have always been interested in the evolution of the wine and spirits business, looking at how we can innovate and move the business forward in interesting ways, rather than relying on what has worked in the past. Success is about having a good idea and executing a vision, but it is also about timing. From the foundation of BlockBar in 2021, I have been very interested in the transparency, efficiency, and benefits of combining the blockchain with the sale of high-quality wines and spirits through redeemable NFTs and I believe that the timing is right for this new channel of DTC (Direct To Consumer) distribution to flourish and grow into a significant, scaleable and important sector of the market.
Can you share some insights into how your experience at Sotheby's lends itself to your role as COO at BlockBar and the challenges you expect to face in this new venture?
At Sotheby's, we had to continually innovate to keep growing the business (to $170 million in 2022), we did this by becoming leaders in Single Owner sales of private collections, then winery and distillery partnerships, then the merging of the charity and commercial auctions. Each evolution revolved around having excellent presentation and storytelling, aligned with a focus on verifiable provenance, ensuring authenticity and that the wines and spirits were in excellent condition - so it revolved around maintaining the highest quality and highest level of integrity. I think the same values apply to BlockBar and my experience building the Sotheby's business directly corresponds to BlockBar's mission, which is to be the most professional and trusted global marketplace for the highest quality wines and spirits, sold directly from producers to consumers. Both businesses revolve around trust and respect from both the producers and the consumers and make the whole experience fun, interesting, and enjoyable.
BlockBar is known for democratizing the world of wine and spirits through blockchain technology. Could you elaborate on how this technology enhances transparency and authenticity in the industry?
BlockBar only sources wines and spirits directly from producers. Blockchain enables transparency for the benefit of both the producer and the consumer. The NFT is minted directly from the producer's wallet and transfers to the buyer (and subsequent owners) immediately on purchase and is transparent on the blockchain, so it can be verified. The buyers, purchasing initially and also through the secondary marketplace, are 100% assured of the provenance, authenticity, and excellent condition of their bottles/cases/casks/barrels. The NFT may exchange ownership, but the physical property stays in the same place until it is redeemed. So, until redemption, while the NFT and the property remain within the BlockBat ecosystem, there is perfect transparency. The consumer has ultimate trust in the process and the producer has access to information that they have never had with traditional distribution, where the property moves with each transaction, so provenance, authenticity, and condition need to be verified at each stage.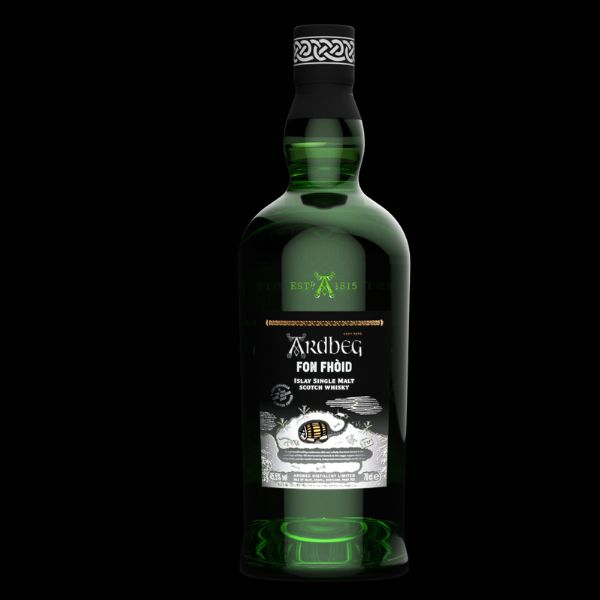 Image: Ardbeg Fon Fhoid Islay Single Malt Scotch Whiskey
With your extensive experience in the auction sector, how do you envision blockchain revolutionizing the way rare and fine wines and spirits are bought and sold?
Blockchain should start with the producer, so it will really affect the primary (rather than secondary) market and I believe that the transparency and efficiency, along with the environmental benefits, will mean that this will become a very important sector of distribution going forward. The rapid evolution of the DTC channel and the desire of the producers to know more about their consumers means that we anticipate significant growth. We also think that there are different pricing mechanics that will become more important over time and that auction is only one method of selling, so we expect to have a lot of exciting developments, as these models evolve.
BlockBar has had much success with rare bottles and luxury wine and spirits brands like Moët Hennessy and Diageo. How do these partnerships align with your vision for the future of the industry?
BlockBar sources directly from producers and sells directly to consumers, so the partnerships with both the wines and the spirits producers are going to be critical to our success. Of course, we are very fortunate to be founded by the owners of DFA (Duty-Free Americas), a $2+ billion company, who have an incredible depth of experience and are extremely well respected in the spirits business.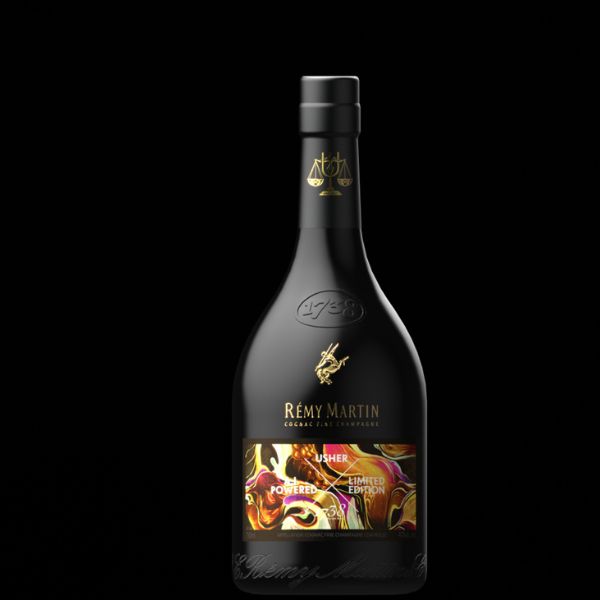 Image: Rémy Martin | Usher x 1738 A.I. Powered
How do you plan to leverage your expertise in fine and rare wines and spirits to help producers maximize their presence and sales through blockchain technology? Are there any success stories or case studies of producers benefiting from BlockBar's blockchain platform?
My background in leading and developing innovative new sales strategies at Sotheby's Wine & Spirits is very helpful. Having a specific vision, that is supported by market knowledge and experience, will help us grow faster, with a greater chance of success.
The NFT marketplace for high-end wines and spirits is a unique concept. Could you explain how BlockBar's NFTs enhance the value and ownership experience for collectors and enthusiasts?
The guaranteed provenance, authenticity, and condition immediately add tremendous value. Millennials and Gen Zers are digitally savvy and want to collect in a different way than previous generations, so the asset-backed redeemable NFT model, with all its benefits, appeals to them. In addition, the acquisition process needs to be engaging and enjoyable, so it is important to add events and experiences in smart ways, so you can also make the method and process of purchasing more interesting. There is lots of innovation to come.
With the rise of NFTs in the wine and spirits industry, how do you anticipate this technology shaping the future of collectibles and investments in this sector?
I believe it is the future. The bottles/cases/casks/barrels stay in the same place until they are ready to be consumed. Through the blockchain and the NFT, they can be verified and the process is transparent. It is also better for the environment. In comparison to traditional (opaque) distribution, why would both producers and consumers not adopt this process and method of buying and selling?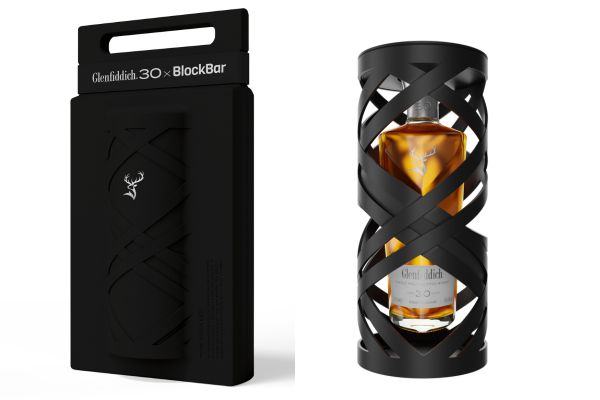 Image: Glenfiddich 30-Year-Old Suspended Time Limited Edition
From your point of view and expertise, can you elaborate on the size of the future opportunity that blockchain represents for the wines and spirits sector?
The luxury wines and spirits market is at $900 billion today and is forecast to reach $1.4 trillion by 2027, so it is a matter of what percent of the market goes through this new channel. It is in its infancy today, but we expect it to scale rapidly.
How does BlockBar address the challenges of storage, insurance, and provenance verification for collectors and investors, and what role does blockchain play in these aspects?
BlockBar offers free storage and insurance for buyers through 2030. Provenance and authenticity are 100% guaranteed and verified through the blockchain, with the NFT being minted directly from the producer's wallet and being transferred directly to the first buyer's wallet and then to any subsequent owner's wallet. The condition is also assured, as the bottles do not move from BlockBar's storage until they are redeemed. So, until the physical bottles are redeemed, the blockchain provides verifiable traceability.
High-end spirits as an asset have outperformed Gold and the S&P 500. How can BlockBar empower individuals to invest in this asset class?
BlockBar makes it easy to extremely easy to purchase, either a new release or a bottle that is offered on the secondary marketplace. It is also fun to do it. All you do is set up a BlockBar account and set up a digital wallet at Coinbase or any similar provider. It's a very fast and easy process. Once you have purchased your NFT you can continue to own it and BlockBar takes care of the storage and insurance of the physical bottles. Or, you can gift the NFT. Or, you can sell the NFT on the BlockBar marketplace. Or, you can redeem the NFT and take physical possession. Shipping is available to 38 countries and collection can take place at more than 250 Duty Free Americas stores.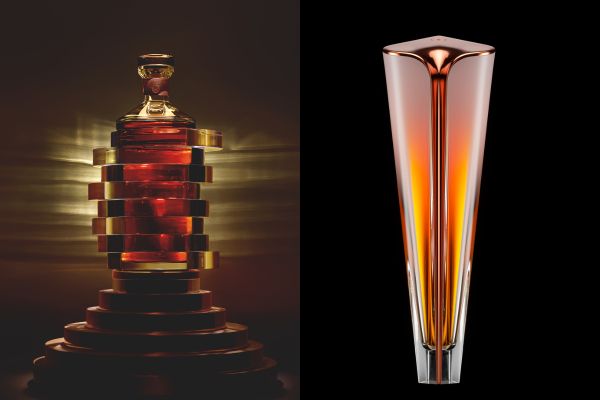 Image: From Left - Right, Hennessy∙8 and Midleton Very Rare The Pinnacle Vintage
As a pioneer in expanding auction locations and introducing innovative initiatives at Sotheby's, what opportunities do you see for BlockBar in terms of global expansion and innovation?
BlockBar is already a global platform for buyers, which is one of its great advantages. In terms of innovation and globalization, we will expand the range of wines and spirits that we sell, we will continue to introduce new technology and sale mechanics to make the process fun and interactive and we will increase the range of events and experiences that are associated with buying directly from producers, providing access in addition to the asset-backed NFTs.
As COO, what are your strategic priorities for BlockBar's growth and success, and how do you plan to leverage your extensive industry knowledge in this role?
The strategic priority is to build a scalable wine and spirits marketplace that connects consumers directly with producers in an engaging, fun, interesting, and entertaining way, where both producers and consumers benefit from traceability and transparency. We expect the evolution of this new model to be rapid, so it is important that everything we do is "quality first", which will build trust in the community. Integrity is probably the most important thing that we all have.
Lastly, what excites you most about the future of BlockBar and the wines & spirits industry as it embraces blockchain technology, and what message would you like to share with potential users and partners of the platform?
The most exciting part is that I believe that this is the best model for the future for buying and selling high-quality wines and spirits, which means it will scale quickly. It will also evolve fast, so working with a young, smart, fast, dynamic, quality-oriented team, who understand the vision and can innovate and execute quickly, is both exciting and refreshing. This is also balanced by having the stability of the business being owned by the Falic family, with no outside investment, and the experience and relationships of the Duty-Free Americas business which underpins the business and gives the BlockBar a very solid base.
[[relatedPurchasesItems-31]]
The future of the wine and spirits industry is on the cusp of a significant transformation as blockchain technology and NFTs reshape the way collectors, enthusiasts, and investors engage with these coveted assets. Jamie's vision for BlockBar, grounded in transparency and trust, is poised to drive this revolution forward, and the journey promises to be exciting and full of innovation. As the industry embraces this new era, BlockBar is set to become a global powerhouse, connecting consumers directly with producers, all underpinned by a commitment to quality and integrity. It's a journey that is bound to raise a toast to the future of wine and spirits.
In conversation with Malvika Patel, Editor and VP of Beverage Trade Network
Note: Header and Index Image Source: Blockbar
Get In Front Of Leading Bartenders and Grow Your On-Premise Presence. Enter Your Brands Before the Early Deadline Is January 31, 2024, and Save.