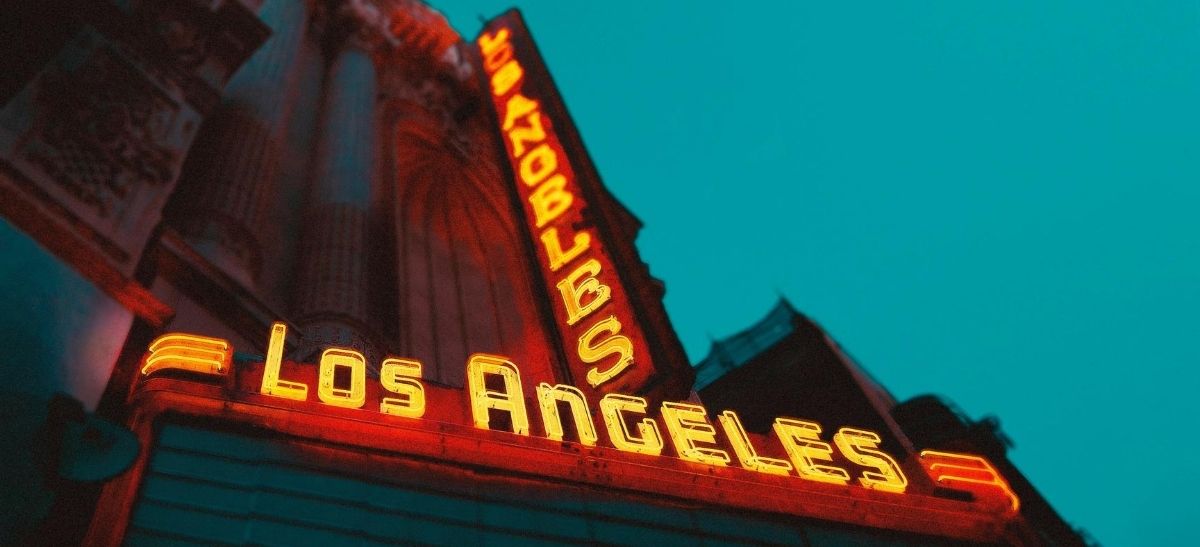 15/08/2020 Here's where to sip, sample and buy L.A.'s best homegrown spirits.
Up until 2012, you'd be hard pressed to find a bottle of LA-distilled liquor outside an antique bottle auction. This is because since Prohibition, there had been no homegrown distilleries in Los Angeles County. This all changed in 2012, when the folks at Greenbar Distillery cut through all the arcane and outdated red tape to set up their stills in Downtown LA. Since then, craft distilleries have joined the ranks of brewpubs and micro-wineries as places to explore how some of our favorite drinks are made and to taste new concoctions straight from the source.
Here's where to sip, sample and buy L.A.'s best homegrown spirits.
Lost Spirits Distillery
One of the most anticipated events in the local liquor world was the late-2016 opening of the Lost Spirits Distillery in the Downtown LA Arts District.This is a booze geek's happy place,a self-proclaimed "Willie Wonka-esque"distillery experience designed to educate and entertain savvy drinkers and newbies alike.The distillers are like mad scientists, making fiery,funky rums and off-the-wall whiskies with technologies of their own invention.In March 2018,Drinks International named Lost Spirits the Best Distillery Tour in the World. Be prepared to taste some truly unique spirits. Part of the fun is the tour's surprise elements, so we won't give away too much, except to say there is a boat ride, flat shoes are recommended and high heels are not allowed.
Greenbar Distillery
You've undoubtedly seen a Greenbar bottle on the shelf of your favorite bar or liquor store. The OG Los Angeles distiller has a varied catalogue Tru vodka,Crusoe rum,Ixa tequila,Slow Hand whiskey,Fruitlab liqueurs,City gin, Grand Poppy and Grand Hops amari, and Bar Keep Bitters all made with organic ingredients and an eye towards sustainability.Even the bottles are earth-friendly with 100% recycled labels.What grew out of Khosrovian's hobby of making flavored vodkas for Mathew is now a massive distillery on the edge of the Arts District, the first in L.A. since Prohibition.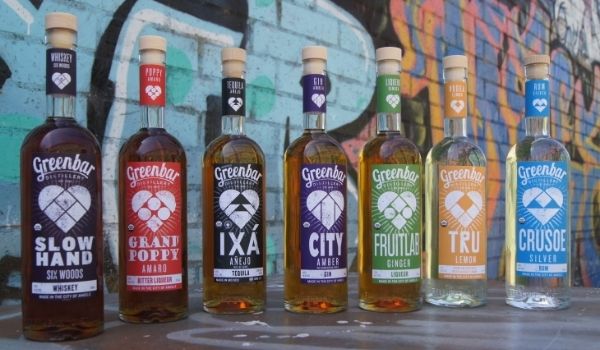 The Spirit Guild
Also located in the Arts District, The Spirit Guild opened its tasting room in 2016 with a 1970s California vibe and a strong focus on the local. A $10 tour (tasting included) will take you from the stained-glass decorated entryway through the facility, where master distiller Morgan McLachlan oversees the complete production of their core line of gin and vodka, both made from a base of California tangerines. Eminently hospitable owner Miller Duvall offers two tours a day from Wednesday through Sunday. Admission earns you $5 off a bottle purchase, making this an easier-going, more affordable option in the DTLA distillery lineup.
Lost Spirits
Turning the distilling game on its head with technology that accelerates the aging process of whiskies and rums, madcap distiller Bryan Davis is known for creating award-winning booze. At the Arts District home of Lost Spirits he offers two Abomination peated malt whiskies, including The Crying of Puma and Sayers of the Law (both named for chapters from the H.G. Wells novel The Island of Dr. Moreau), and two rums, including a rich and complex Navy-style version. If you live in downtown L.A., you can get bottles delivered via Amazon Prime. Retailers include K&L, Silver Lake Wine and Mission Fine Wine and Spirits. In another life, Davis designed amusement park rides so of course the distillery's tour involves a maze, a boat, a jungle, a submarine and a circus trolley.
Stark Spirits
Family-owned Stark Spirits is truly a micro-distillery, occupying less than 1,200 square feet in the Business Park of Pasadena (just around the corner from Rose Bowl Stadium). Founders Greg Stark and Karen Robinson-Stark make excellent use of their limited space, cranking out whiskey, rum, gin, orange brandy, and their own take on the Scandinavian caraway spirit, aquavit. If you love clear spirits but can't stand the juniper notes in gin, you owe yourself a taste of that last one. This nano-operation is not yet open for public tours full-time, but visits are available by appointment.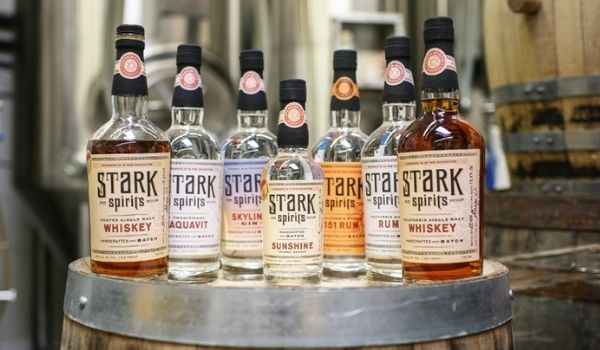 Future Gin
The future really is female, at least when it comes to this gin.There's a powerhouse of talent behind Future Gin,including wine distributor Amy Atwood,cocktailian Mary Bartlett, distiller Morgan McLachlan and Coolhaus founders Freya Estreller and Natasha Case, making it the first fully female-owned, operated and distilled gin in existence.Future makes a London dry-style gin filled with distinctive SoCal flavors like meyer lemon, honeysuckle,grape,avocado leaf and a bunch of traditional botanicalsFuture is custom-distilled at the Spirit Guild downtown,so it doesn't have it's own tasting room (yet) but you can try it at places like Botanica, the Ace Hotel,The Mermaid,Hippo,Bibo Ergo Sum and many others.
Blinking Owl Distillery
Another trailblazer, Blinking Owl is Orange County's first craft distillery. Santa Ana residents Brian and Robin Christenson self-described "locavores, grain nerds, and control freaks"founded the operation in 2014 with a vision to make quality spirits with 100% California ingredients,using their award-winning Santa Ana water.As of February 2018, they succeeded in sourcing all of their grains from certified organic California farms to make Blinking Owl vodka,orange-flavored vodka,gin,whiskey,aquavit,and "barrel-vacationed" Old Tom Gin.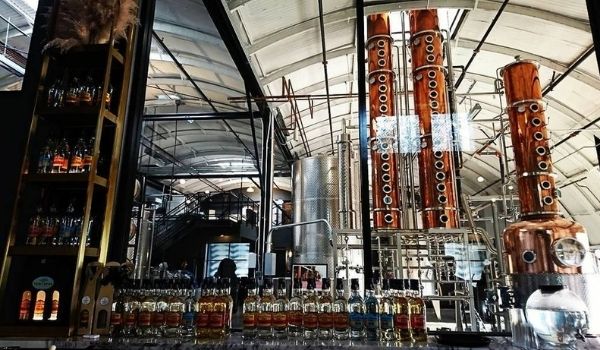 Source: Instagram @blinkingowl
Ventura Spirits
On the far, far Westside, Ventura Spirits has been making quality spirits with California ingredients since 2011,but their public tasting room opened up just within the past year. Located in the basement of an unassuming office park building off Highway 33,the "California Distilled"mural marks the entrance to the birthplace of Wilder gin (made with in-state botanicals),California vodka,barrel-aged strawberry brandy,and Opuntia a unique spirit made from prickly pear.A $10 tasting gets each person a flight of spirits and some "mini-cocktails."
Mulholland Distilling
Founded by actor Walton Goggins whose face is all over town right now on billboards for his new show, The Unicorn and friend and cinematographer Matthew Alper, Mulholland Distilling has a gin,a whiskey and a vodka under its belt.Named for the man who brought water to Los Angeles,the venture uses water from L.A. but sources ingredients for its spirits from all over.The three liquors are finished and bottled in Downey.The whiskey, which is mostly corn but not labeled as a bourbon, and the gin and vodka all tend toward the sweeter side.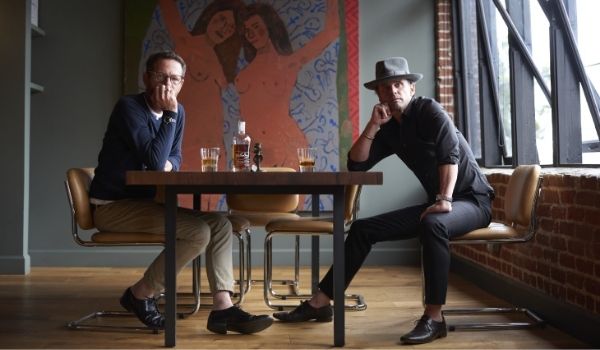 Stark Spirits
Considering Karen Robinson-Stark and Greg Stark make their array of spirits in less than 1,200 feet of space near the Rose Bowl, it's the definition of microdistillery.Open since 2013,the Starks combined their hobbies brewing and fermenting beer and mead for Greg,cooking for Karen and turned them into this small operation.The first product to launch was barrel-aged single malt whiskey,followed by a 151-proof rum,and orange brandy called Sunshine,Skyline gin and a caraway-scented aquavit.Tours and tastings at Stark Spirits are open to the public on Fridays and Saturdays (reservations required).