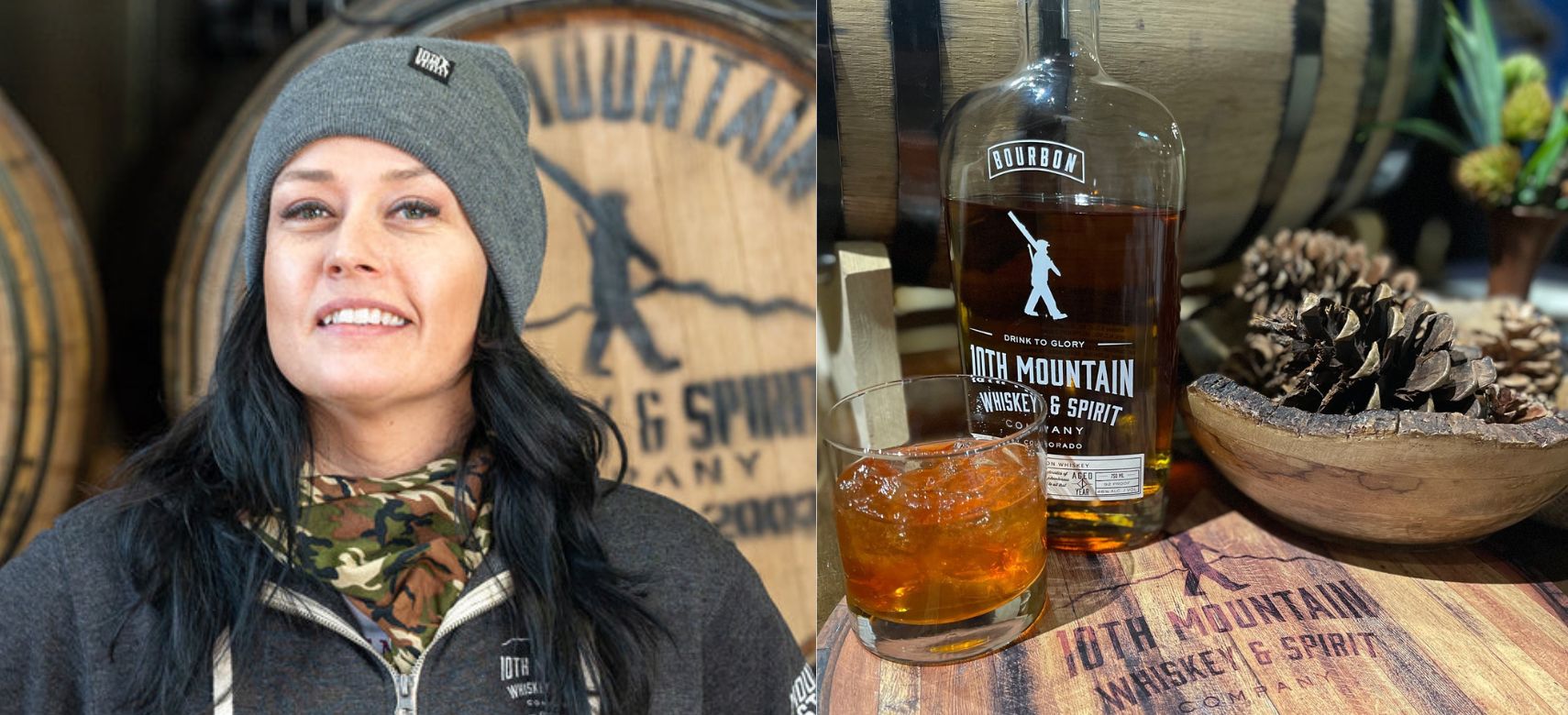 27/02/2023 A look into how Melissa Friel manages her distiller role and also the company's social media accounts.
Tell us a little about your background and journey into distilling
I have been in the hospitality industry for 25 years. I transitioned into distilling spirits this year because COVID has really changed the hospitality industry and I needed a chance to learn and grow.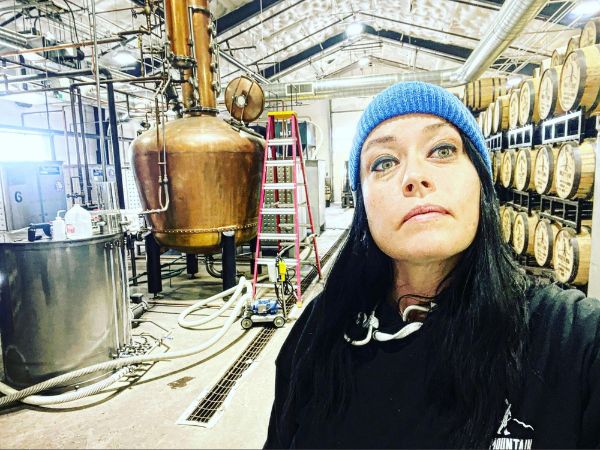 Image: Melissa Friel; Source: 10th Mountain Whiskey and Spirit Company
Ryan Thompson the owner of 10th Mountain Whiskey and Spirit Company is such a great person and a great friend, he extended his hand to me to join this industry. Ryan and I had partnered on some Cocktail Classes, I had been teaching, and he was my resident Bourbon expert and also a historian for the history of where we live and the 10th Mountain Army Division. We became better friends during these classes and he had faith in me that I could be a distiller. I will always be grateful to him for believing in me and giving me the opportunity to be able to be a part of this industry.
Your current role and what does your day look like?
My current role is as an assistant distiller and also recently took on a second role of managing our social media accounts. We are a small company and we all wear many hats.
My day-to-day consists of managing the Bourbon cooks, I do double cooks through the first part of the week. That usually involves weighing and milling grain, watching time and temperature, and taking measurements of PH levels and Brix. Really from heating up 300 gallons of water through the end of the process of adding yeast and transferring the cooked mash into fermentation tanks and then gearing up for the second round to be started, there is a lot of time watching involved and while you do that monitoring, we bottle all of our spirits by hand.
The social media part sort of incorporates what am I doing and whether is it cool. How can I make this fun for someone to watch?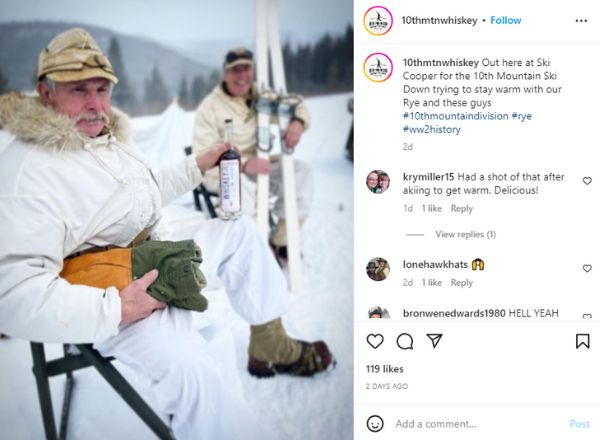 Image Source: Instagram
That is sort of an organic process for me throughout the week. So it doesn't really take up more time, it's just being mindful of how to create content that people will find fun or interesting.
What inspired you to become a distiller?
I am so proud to tell people what I get to do.
It's so cool and full of romance and history and it's exciting. The lure of being a part of something so loved and revered, I don't think was a hard choice or would it be for most people if offered that opportunity.
[[relatedPurchasesItems-31]]
Ryan Thompson, the founder of 10th Mountain Whiskey and Spirit Company, does a lot of philanthropy for our armed forces both active duty and veterans.
So not only do I get to make whiskey but I get to pay back to our military men and women by helping in various charitable organizations geared to those who need us.
What are some of the most important skills for a distiller?
Attention to detail, it's a dangerous process and you may make some expensive mistakes.
Having the pallet for whiskey is definitely an art that you need to hone.
And above all, patience, things take time they take and you cannot force it.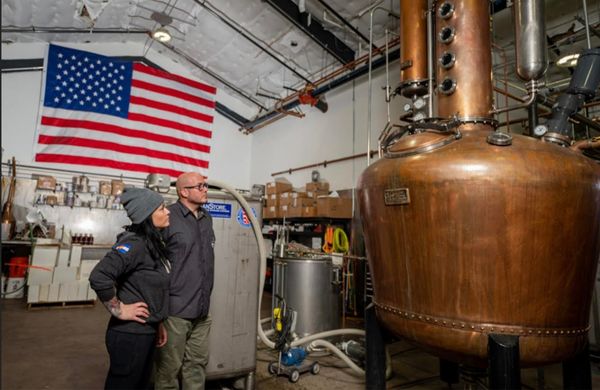 Image: Melissa Friel; Source:10th Mountain Whiskey and Spirit Company
How do you think a distiller can help in driving marketing and sales personally?
We are the creators. No one would know any answers better about a spirit than the person who makes it every day. We know what's special about it.
Define a good distiller
Shawn Hogan is our master distiller and Jeremy DeWitt is the other assistant distiller. They are both incredibly intelligent, and very well-versed in the equipment and process. I would say they both have the ability to look overhead to find any information that is needed in a situation. So I would say, vision. Being able to have a great vision.
What is the hardest part of a distiller's job?
I'm quite small. So for me, my size is a limitation and I just have to figure out the workarounds to get me through the day.
What's your elevator pitch to a bartender when pitching your brand
Locally made, small business, philanthropic, handcrafted, and created with attention to detail and heart.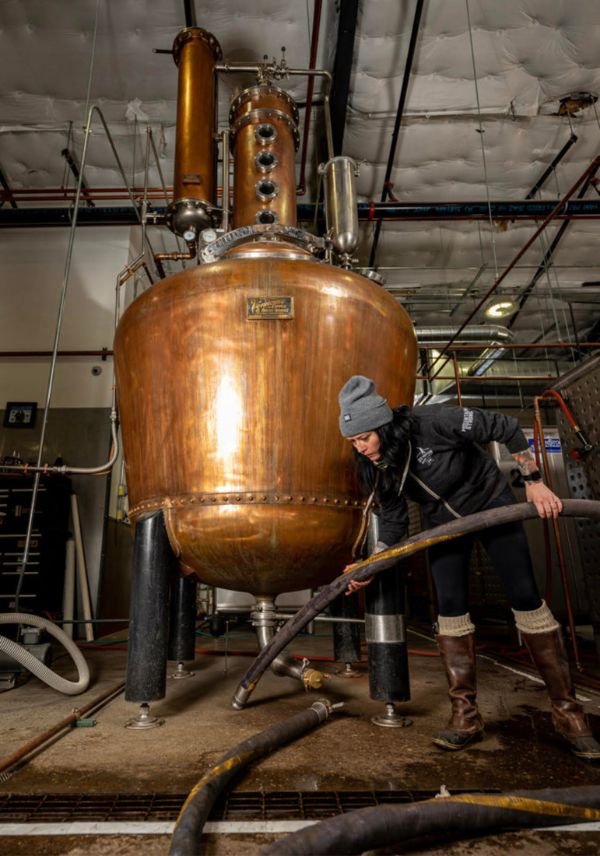 Image: Melissa Friel; Source: 10th Mountain Whiskey and Spirit Company
What are the current challenges the spirits industry is facing according to you?
The supply chain for new American white oak barrels, the increasing cost of goods like grains and barrels, and where you may source your water.
What skill or topic you are learning currently and why?
I'm so new that I am really trying to learn every single detail along the way.
What is your idea of a good life?
I think a good life looks like waking up every day with a heart full of gratitude and experiencing love and appreciation for every day.
Which is your go-to drink and what is the perfect setting you enjoy it in?
My absolute favorite drink is a Campfire Sling by a fire pit surrounded by pine trees and mountains.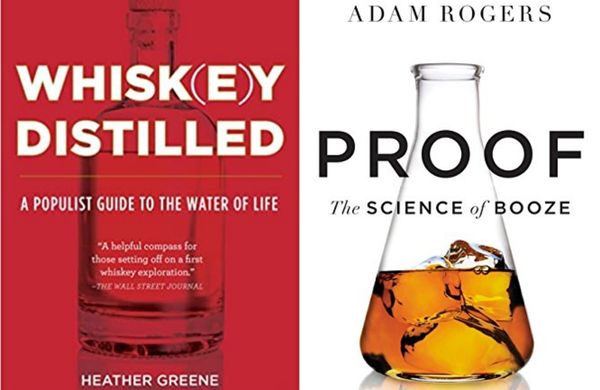 Your favourite 2-3 distilling or spirits books?
Whiskey Distilled by Heather Greene
Proof by Adam Rogers
Beam, Straight Up by Frank Noe
Get In Front Of Leading Bartenders and Grow Your On-Premise Presence. Now Accepting International and Domestic Submissions. Enter Your Brands Before Super Early Deadline Is October 31, 2023, and Save.