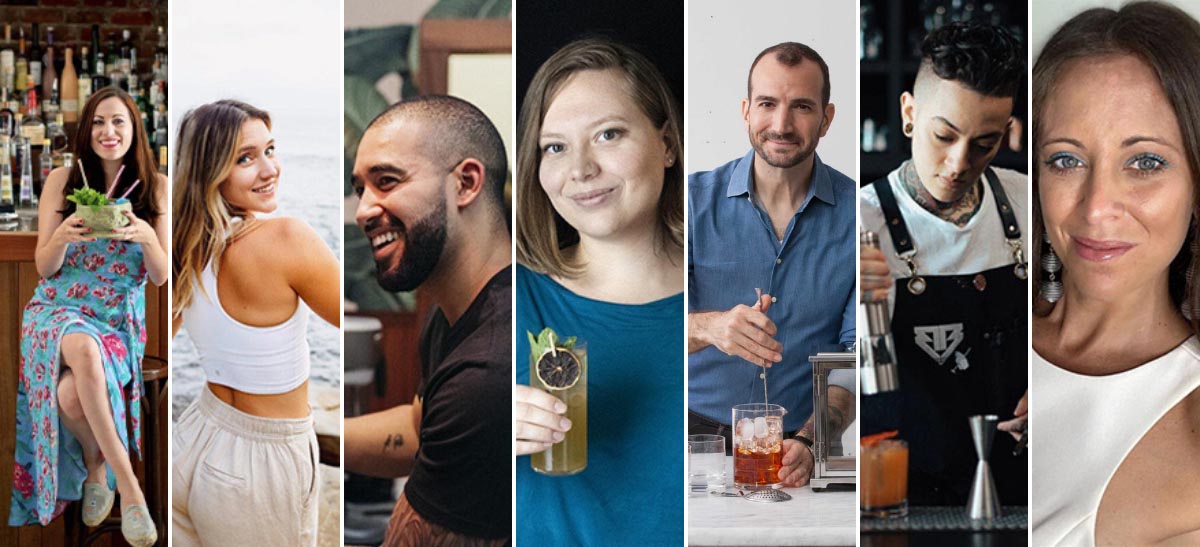 18/10/2021 List of top bartender and mixologist influencers to follow. These influencers publish great content on Instagram and are worth a follow!
Creator Economy — a term absolutely familiar to any individual on the internet today. We are living in and loving the Creator Economy for many reasons. It has made the world come closer and made the impossible look possible if one has the right knowledge, patience, and courage to give it a try. It has also embraced and encouraged Bartenders and Mixologists to play their role in this Creator Economy.
Your favorite drink at a high-end restaurant could now be recreated at home. The next time you look at a bar menu at a new pub, you might know what you should try next. All of this is one good "Bartender turned Influencer's" Instagram feed recommendation away. Here's a list of some Bartenders and Mixologists on Instagram that we highly recommend you follow:
Bad Birdy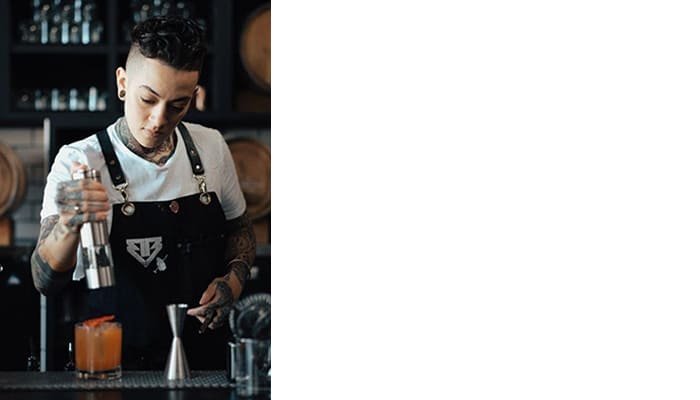 Source: Bad Birdy
Bad Birdy describes herself as a "One Woman Show". She is a global cocktail creative who has partnered with brands like Jack Daniel's, Hennessy, Crown Royal, Cazadores, D'usse, and many more to create incredible and intimate experiences through her drinks. She started bartending in 2014 and is now a celebrated name in the LA Bar Scene. Along with an Instagram followership of 192k, Bad Birdy also has created "Bad Birdy's Rum Punch and Hibiscus Haze" in collaboration with DRNXMYTH which is inspired by her Cuban heritage and her family.
Moody Mixologist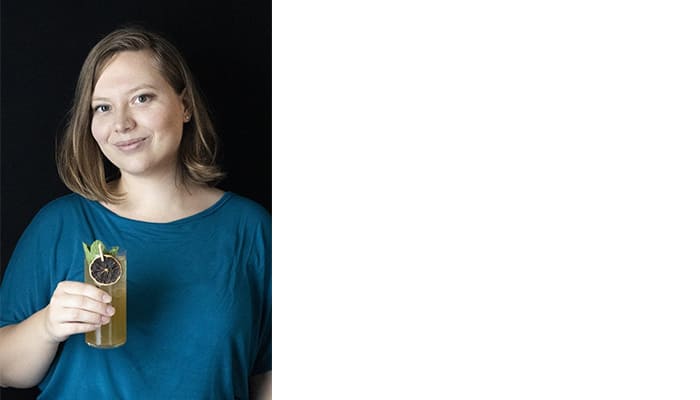 Source: Amy for American Cocktail Co
Amy Traynor aka Moody Mixologist is a cocktail blogger, author, and photographer. Her blog Moody Mixologist won the 2018 SAVEUR Magazine Best Drinks Blog Award. She has also authored two books titled Essential 3-Ingredient Cocktails and The Essential Bar Book for Home Mixologists. Amy is a recipe developer and loves fusing modern ingredients with classic recipes. Alongside her mystical-looking drinks that she shares with her 106k followers on Instagram, she spends quite some time introducing enthusiasts to the history, purpose, and impact of all the ingredients she uses in her recipes.
Join_Jules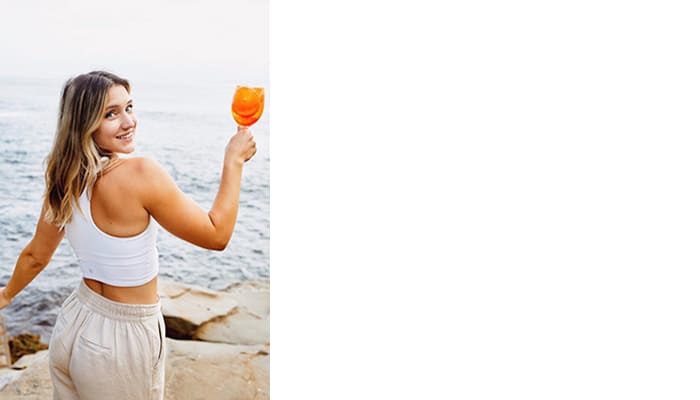 Source: Joining Jules
Julianna McIntosh, popularly known as Join_Jules, is an Instagram and TikTok Sensation. Her specialty lies in creating and recreating drinks with fresh seasonal fruits and using ingredients not by quantity but by their specialty. Not only is her feed colorful and refreshing, but she also shares recipes for recreating these drinks at home. Her goal has also been to make her audiences believe that they can make great-tasting cocktails at home. Julianna's clean, boozy mixes are loved by 101k followers on Instagram and 700k and counting followers on TikTok. She is also the CEO of Spritz Season.
Natalie Migliarini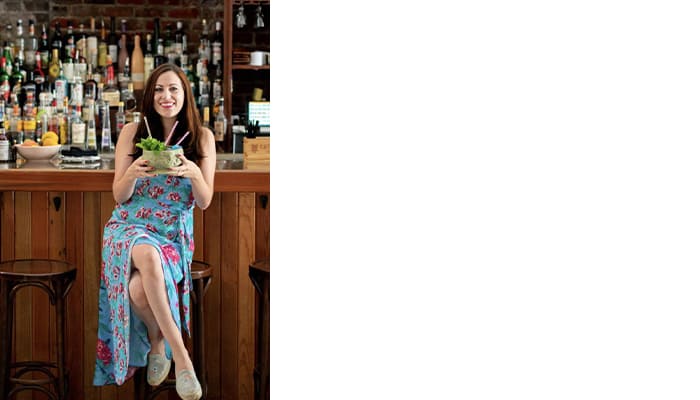 Source: Instagram
Natalie Migliarini is the brainchild behind Beautiful Booze Cocktails. She is a home bartender, cocktail stylist, recipe developer, and photographer. She left her job in 2013 to chase her passion for Cocktails and Spirits. This passion allowed her to travel and introduce her audiences to drinks around the world through her Instagram Feed with 96.6k followers. Beautiful Booze Cocktails was started as a webspace for learning new recipes and presentation skills. Today, it has become a popular source for home cocktail enthusiasts and professional bartenders alike and has gained over 75000 organic impressions. Her many achievements include the 2017 Drizzly Blogger Awards and the 2019 Nightclub & Bar Award Influencer of the Year.
Pamela Wiznitzer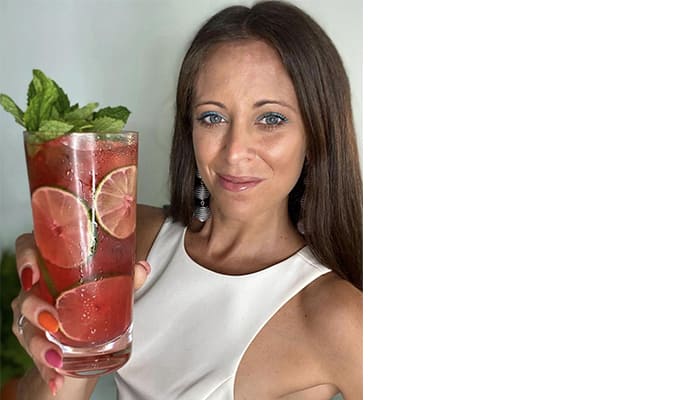 Source: Instagram
Pamela Wiznitzer is a bartender, mixologist, and beverage consultant. She initially joined a corporate job only to realize her love for crafting cocktails that would soon become her career. She has worked at the Empellón and King in Soho and then joined the opening team at Dead Rabbit in 2012. This bar was named "Best Bar in North America'' by the World's 50 Best organization and Pamela's career went on to flourish. She was awarded the "2014 Bartender of the Year '' by Instagram Village Voice, Food & Wine's "Top 10 Rising Star Mixologists" and one of Wine Enthusiast's "40 Under 40 in 2015. Featured in multiple Print publications, she is currently a Beverage Consultant at The Lookup and shares a slice of her Bartending life and advice through her Instagram account which currently has 22.6k followers.
Charles Joly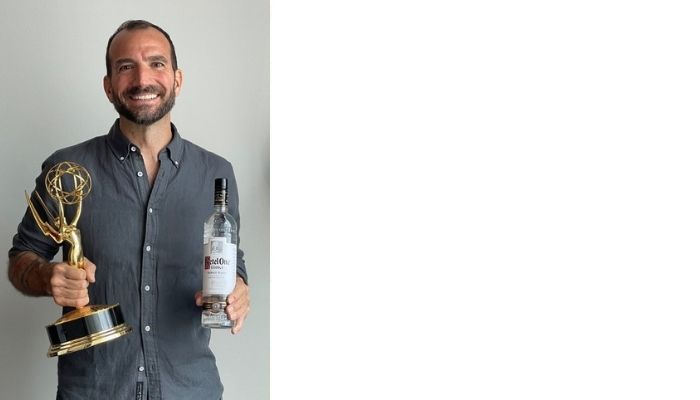 Source: Instagram
Charles Joly is an award-winning bartender, a global bartending champion, beverage designer, and entrepreneur. With over 20 years of experience, Joly has been serving his signature cocktails at the Oscars and the Emmys for half a decade. He is the favorite bartender for all the A-listers of Hollywood and is a preferred choice for events ranging from premieres to intimate birthday parties. He is the only American to ever win World Class by Diageo — the world's largest and most prestigious bartending competition. Joly has also appeared on Bon Appétit's list of 10 Most Influential Bartenders, won laurels on NBC's On the Rocks reality series, and has been voted US Bartender of the Year by Tales of the Cocktail. Joly has also been awarded the James Beard Award, traveled 50 countries to teach the magic of bartending, and now is the Founder of Crafthouse Cocktails. His Instagram audience of 24.1k followers is a witness to his journey, his craft, and his lovely dog Jackson's shenanigans.
Elliott Clark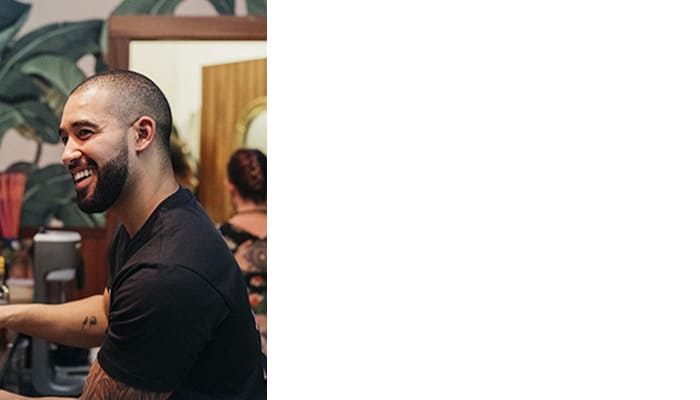 Source: Apartment Bartender
Elliott Clark wanted to create a guide for "Great Drink & Great Livin'" and so he did at the Apartment Bartender. This Denver-based photographer and mixologist has become an instant favorite on Instagram as well as in the Bar Scene. He attended a Cocktail 101 class in 2013 which introduced him to the art that soon became his career. He has been recognized for his work by media outlets such as Buzzfeed, Vinepair, Liquor.com, and several others. He was also awarded the Editor's Choice Best Drink Blog by Saveur Magazine in 2017. With 74.9k followers on Instagram, Elliott strives to make high-end cocktails accessible and possible for everyone interested, especially home enthusiasts.
Article by : Prithvi Nagpal - Editor & Sommelier