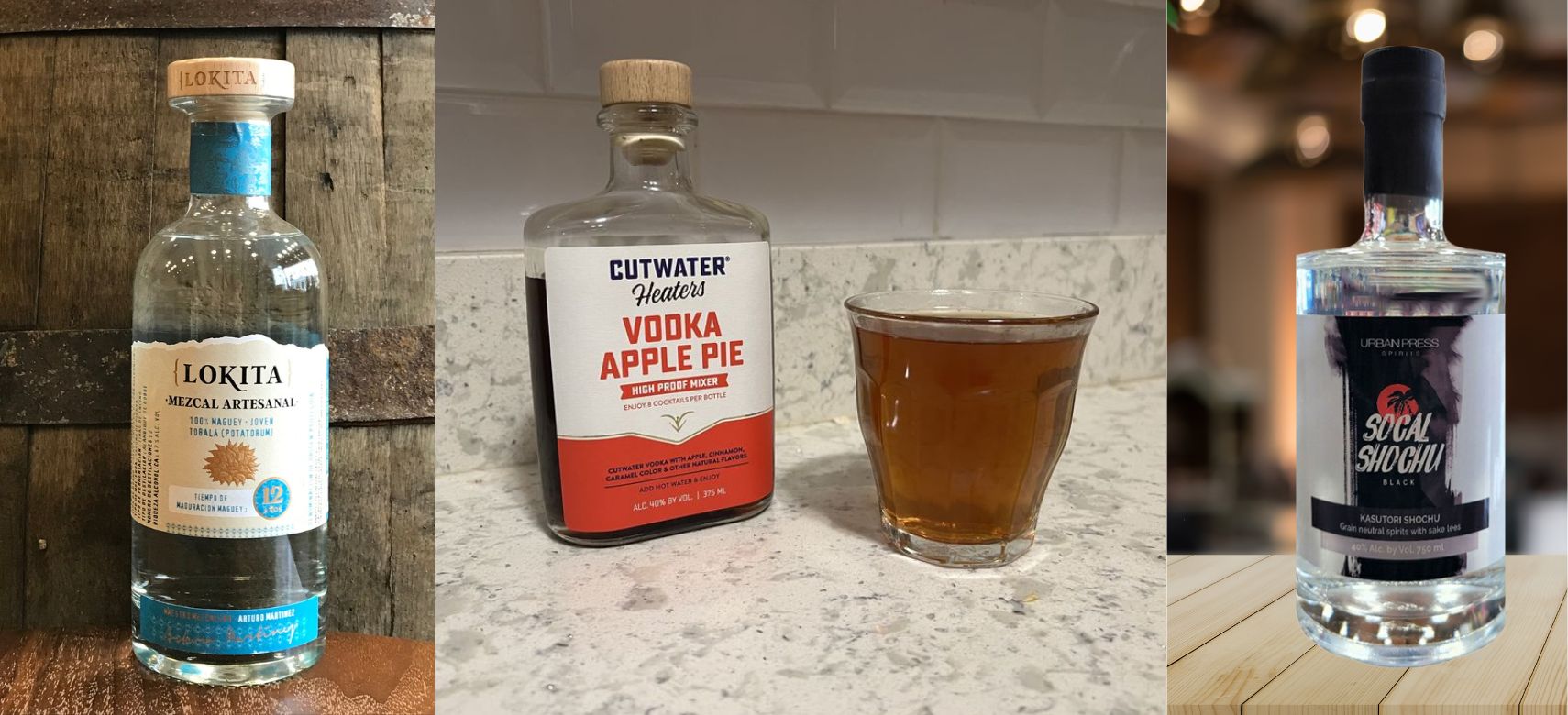 16/01/2023 Which spirits trends will be left behind in 2022 and what new trends are we looking at in 2023?
Alternative Mexican spirits
We've seen the meteoric rise of the new star mezcal in the last few years. From a brand new spirit in international markets, it became a mainstay on cocktail menus and even saw pop-up bars dedicated only to mezcal. The distinctive flavors of smoky mezcal, tequila, and other agave spirits make them prime to use for cocktail concoctions in bars.
This trend will continue in 2023 along with a resurgence of tequila winning the center stage in its most classic cocktail Paloma. This one is easy to recreate at home with grapefruit soda. Many drinkers will find a switch over to tequila more palatable with the numerous softer, delectable cocktails on offer as opposed to the shot of the yesteryears.
More exploration in this category will produce newer or yet unknown agave spirits like sotol, a spirit that saw Lenny Kravitz invested in October.
A cocktail with agave spirits that has recently gained popularity is the Texas Ranch water (Blanco tequila, fresh lime, and Topo Chico mineral water). This one looks like it is not abating any time soon and standing up to its most prominent and longest-reigning predecessor, the margarita.
Shōchū
Along with travel comes experimentation, translating to food and beverages. This has led to consumers making room for new spirits like baijiu, shōchū, Japanese whiskies, and more. It has also opened doors to new tasting menus and pairings of food and beverages from regions across the world.
With the Japanese spirit shōchū making a strong appearance on New York City menus, this is one that will permeate bars and restaurants in other cities. It is a new spirit with a fresh flavor profile, opening opportunities to create a world of new cocktails.
The Premiumization of RTDs
RTDs are not going anywhere anytime soon. Contrary to the opinion that post-pandemic, the demand for these would decline it has been anything but.
The only thing that has changed is the demand for the kind of RTDs consumers want to be drinking. Customers are looking for RTDs packed with herbal and botanical flavors, new and unique flavors blurring on the familiar, less sugar, with varied spirits. It is the age of sophistication and premiumization of the RTD.
RTDs with tequila including the Texas Ranch Water will see an upward growth continuing from 2022. Demand for classic RTDs with a twist will also be seen, in keeping with the consumer's mindset of something familiar along with a tinge of new.
Low and No Alcohol
Gone are the days of sugar-laden mocktails, sophisticated no-alcohol cocktails are now being offered as craft cocktails. This is no longer limited to months like Dry January or Sober October but is something that is available throughout the year for those who choose not to consume alcoholic beverages.
This trend is driven by a greater acceptance of adults choosing not to consume alcohol, the availability of better quality products, and also in part due to increased use of cannabis.
Commanding more space on menus is a trend that will continue to grow over 2023. Apart from specific zero-proof cocktails bars are also now offering no-alcohol versions of their most popular cocktails.
[[relatedPurchasesItems-31]]
Sophisticated low and no-alcohol spirits will be seen, with newer flavor infusions, less sugar, and newer distilling techniques. Consumers can expect to find more dry stores and bars popping up.
No-alcohol beers are quite popular today with many tasting quite similar to their alcoholic counterparts. Craft brewers will continue building on this trend offering more variations that are lighter in calories and have better flavors.
Herbal and botanical flavors
This is a trend that is seen across all categories, RTDs, and beyond. Be it flavored vodkas (the most popular in the US), seltzers, ciders, malt-based beverages, or any other spirits, they will be seen in a new range of flavors, the more flavorsome the better. Consumers are looking for flavors veering on the line of familiar yet unique that on their own or combined with other flavors offer a refreshing, new experience.
Spring will see more cocktails with vegetables like beetroot, butternut squash, carrots, and peas extending themselves to flavor exploration.
Craft beers will be seen lending themselves to adventurous new flavors this year like fruits, chocolate, and chili pepper.
Sustainability
This was one of the most searched-for words in the drinks industry in 2022 and it's not just a trend anymore but a practice that consumers are looking to align with, even if it means paying extra.
Consumers are more aware of greenwashing and are therefore looking for higher transparency. It matters to them to know the ingredients that were used in making a beverage, whether they were locally sourced or not, the process that was used to produce a spirit, and the waste involved in it. They are looking for distilleries that have greater carbon offsets, use green energy, and reduce their wastage and energy usage.
Tying in with this is diversity, equity, and inclusion (DEI). Diversified representation changes the way an organization is run and managed, influencing product offerings, marketing, and advertising messages. As more Gen-Z join the age of drinkability, their ideals are associated with the brands they choose to consume.
Bartender Spirits Awards medal will help you in raising your bar in the on-trade channels. View complete winning benefits here. The international submission deadline is March 24, 2023.