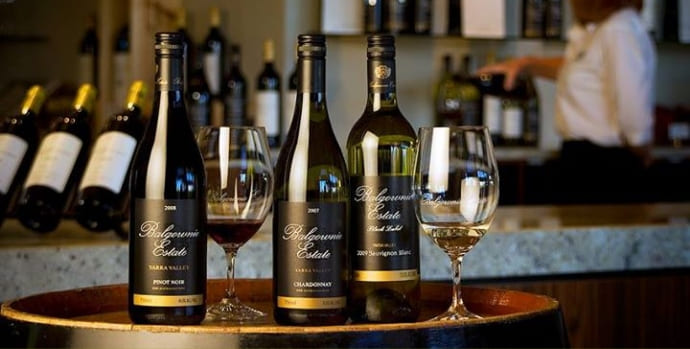 In restaurants, most customers prefer wine-by-the-glass as they are less expensive. See these tips to sell them more premium wine by-the-bottle.
While by-the-glass wine pours will always play an important role in the final profitability of an on-premise establishment, the real money comes when you are able to increase your sales of wine by the bottle. Even better, of course, is if you are able to convince customers to move beyond the $30 bottle price point in order to explore some of the premium-priced wines on your wine list. But how, exactly, do you convert customers from paying less than $10 per glass of wine into ordering a 750 ml bottle worth three, four or even five times that?
Educate your staff to sell more wine
Most experts agree that the key to selling more wine is by having a well-educated staff. In short, if your staff doesn't know it, they won't sell it. What this means in practical, day-to-day terms is that servers and bartenders will be much more likely to recommend a certain wine if they have tried it themselves.
The good news is that there are a variety of ways to educate staff members about your wine selections. The easiest – and most inexpensive way – is simply to send out a weekly email to staff members, describing some of the best wines to recommend to customers. However, the reality is that many people learn best by doing, and expecting people to read a long email, week after week, may not be the wisest strategy over the long term. Yes, it might give a slight bump to wine bottle sales for a certain week, but in order to see more than just a few incremental gains in wine bottle sales, you will need to commit to educational sessions at least one time per month.
At these monthly sessions, you can call on your distributors or suppliers to play a role. After all, they are highly incentivized to help you sell more, and if they see that you are taking special steps to increase sales of a premium wine, then they will be much more likely to dedicate resources to helping you reach your sales target. You have a variety of choices here when it comes to setting up these educational sessions. Instead of focusing on just a single wine, you might organize the session around wines from a certain region. Say, for example, you are expanding your selection of premium wines from Spain. Now might be a perfect time to educate staff members about more than just Rioja. As needed, you can also arrange one-on-one mentoring sessions for staff members.
And, while many people think of "education" only in terms of staff members, there is also an educational angle to explore when it comes to customers as well. For example, some on-premise establishments set up the equivalent of school programs for customers, educating them about the finer aspects of how to enjoy a particular wine. This can be especially useful when it comes to up-and-coming regions where wines are just starting to build buzz and attract attention in the mainstream media.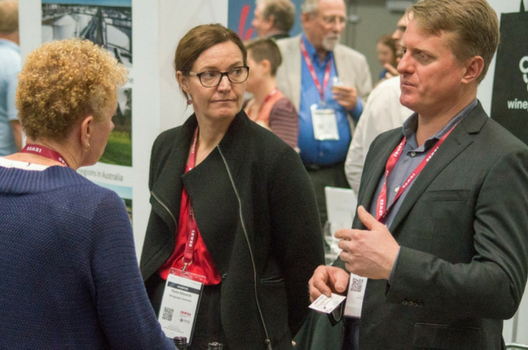 Emphasize food and wine pairings
For any premium wine to sell at an on-premise establishment, it needs to be food-friendly. In other words, a restaurant patron is not going to order a $75 wine off your wine list if the wine does not pair well with dishes on your menu. Thus, one great starting point for selling premium wines is by really highlighting the food and wine pairings that are possible.
When it comes to these pairings, you can be as original and innovative as you need to be. For example, there was once a time when you could order a Napa Cabernet from a steakhouse and it was just a Napa Cabernet. Now, of course, you're just as likely to hear that same wine described as a "steakhouse red." Steakhouses even go so far as to create a separate wine category on their wine list to highlight these steakhouse reds. The thinking is brilliant and also simple: if you are going to splurge on a high-end steak dinner, then you will also want to splurge on a high-end red wine that pairs well with that steak dinner.
Using that same type of logic, it's possible to put together all sorts of different wine listings on your wine menu. For example, let's say that you are a restaurant specializing in tapas and small plate dinners. One easy category to create on your wine list, then, would be a category for premium Rioja wines that pair well with tapas. Also, on the wine list, feel free to add more descriptive detail about a specific wine or grape variety. If you are trying to interest patrons in Tempranillo instead of Rioja, for example, you may need to add more descriptive detail about Tempranillo to convince people to make the move from a very safe category (Rioja) to a more unknown category (Tempranillo).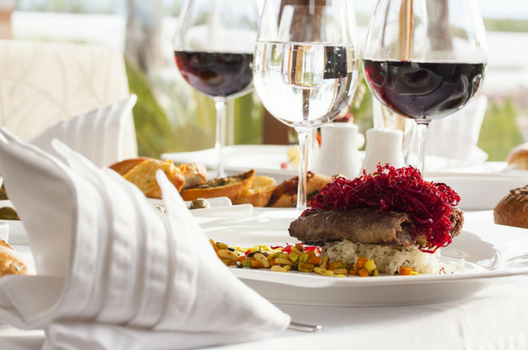 Tell stories about regions, producers and terroir
Narratives are remarkably effective in drawing in customers, and putting them into much more of a mindset to experiment. For example, one narrative that is very effective today is the one around organic wines and biodynamic wine processes. The better the story, the more likely that someone will move up the price ladder to a more expensive wine. Why order a $30 wine from a traditional producer when you can order a $50 wine from a producer with certified organic winemaking processes?
Another great narrative involves stories about the actual producer. Is it a female winemaker? Then a brief narrative about her background and how she got into the winemaking business might be a great way to appeal to female restaurant patrons. Better yet, a Happy Hour Rosé promotion for female patrons might involve by-the-glass pours of that wine in order to interest patrons in ordering a full 750 ml bottle the next time they come to the restaurant.
And, don't forget – distributors and suppliers are there to help with these narratives, so you don't have to go it alone. Local winemakers, for example, can be an invaluable resource, especially if they can stop by for educational seminars, or just to mingle with the patrons, so that they have a better sense of what type of people would be buying their wine. They might even be willing to organize wine flights, in which customers try 3-4 wines at a time, to find the one that best fits with their desired flavor profile.
Don't be afraid to tap into emerging trends
Many trends from the food side of the house are now making their way to the wine side of the house. In short, trends like "gluten-free" and "organic," which started off with food categories, are now starting to appear on restaurant wine lists. These are great examples of trends that bubbled up from the consumer side, and as a result, are much more "authentic" than trends that winemakers or distributors might be trying to force on consumers (such as the relatively recent trend of un-oaked Chardonnay).
And, just as "craft" and "artisanal" are two buzzwords in the beer and premium spirits category, that same type of language is now making its way into the premium end of the wine segment. These trends can be very powerful, especially when describing the aging process for a wine. In today's environment, people are very much willing to pay a premium price for wine that has been aged in whiskey or bourbon barrels, for example.
Finally, a word needs to be said about trends that everyone knows about, but is afraid to discuss. For example, many restaurant patrons may be self-conscious about requesting a "sweet wine" from a wine list, but there has undeniably been a shift toward the sweet end of the spectrum for wine drinkers. In fact, one could argue that the whole trend toward Moscato wines showing up on wine lists is the best possible expression of this trend.
Of course, there is a big difference between being "on-trend" and "trendy." Being on-trend is when you are ahead of a trend before it goes fully mainstream. Being trendy is when you are simply jumping on the bandwagon, without any real conviction about the trend. Consumers and patrons are smarter than ever these days, and are very much able to judge when you are just being trendy – so beware any trend that you and your wine staff does not fully embrace.
Putting it all together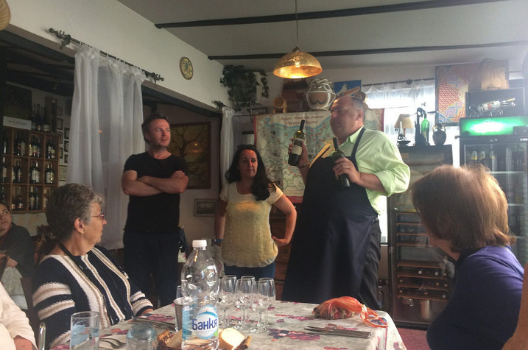 If there is one piece of universal advice to convince people to convert to premium bottles of wine, it is the following: "Make it easy to try." Many people live within a very defined comfort zone, and may not want to experiment with wines outside of this comfort zone. As a result, you might need to provide a helping hand to get these guests to experiment with a new grape variety, a new wine region, or an unknown producer.
About the Bartender Spirits Awards
The Bartender Spirits Awards will take place in San Francisco on May 19-20, 2019. This event will become one of the most unique spirits competition within the United States judged entirely by top bartenders within the industry. The aim of the new competition is to provide independent and honest reviews for brands targeting the U.S. bar trade. The judging panel consists of some of the most renowned names in the U.S. bar industry, all of them with extensive expertise within the on-premise industry. Using the tagline "Judged By Bartenders, Bar Managers and Off-Premise Managers For The On-Premise Industry," the Bartender Spirits Awards will recognize, encourage, promote and celebrate excellence in the U.S. drinks industry.