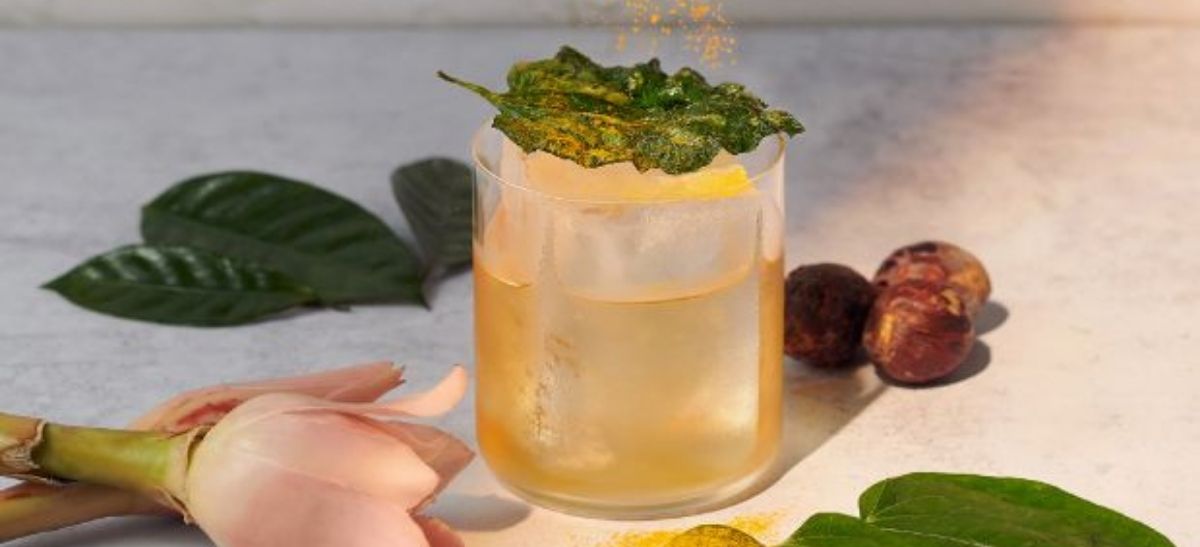 06/09/2022 With the upliftment of COVID restrictions around the world, bars are customizing their menus and stirring up quality cocktails for their guests, and the demand for it keeps getting stronger.
In a world that has been taken over by social media, we are looking at pretty and fancy cocktails at least once every day on our Instagram feeds. But do we know what goes inside it, how much does it cost, or why is everyone around you drinking it? Premium cocktails have taken over the bars as well as the millennials drinking culture, and it is the talk of the town now. Characterized by an increased focus on the flavors, high-quality ingredients, and appealing color and look, premium cocktails are on the higher-end of the cocktail menu and offer a different experience altogether. These are basically elaborate cocktails with premium quality spirits and superior ingredients. As industry experts predict 2022 to be a great year for the cocktail culture and the creativity behind the bar, 20% of the consumers are already keen to explore drinks that were not on their radar before the lockdown, according to Forbes.
[[relatedPurchasesItems-31]]
What is Accelerating The Premium Cocktail Demand?
As the cocktail culture and the trends in the alcohol industry increase, so does the demand for premium cocktails. However, there have been certain factors that have had a huge impact on the demand for premium cocktails. Here are some of the few.
Pandemic
With the lockdown in the place, people resorted to alcohol consumption at home which was followed by ample experimentation. Consumers started to learn and discover more and become more aware of what they were drinking. But, what they still craved for was human interaction at the bar, chatting with the bartender about the cocktail they were drinking, or simply celebrating with others post-pandemic. With the restrictions being uplifted, consumers started visiting more bars and were looking for something different from the ordinary. It changed the way people drank and consumers were now looking forward to drinking less but better at the bar.
"The biggest thing that came out of pandemic drinking conditions, it's that we now collectively care more about the quality and integrity of what we're sipping - and embracing the premium cost that tends to come along with it." - Jay Jones, Bar Development Leader, JOEY Restaurant Group
Premiumization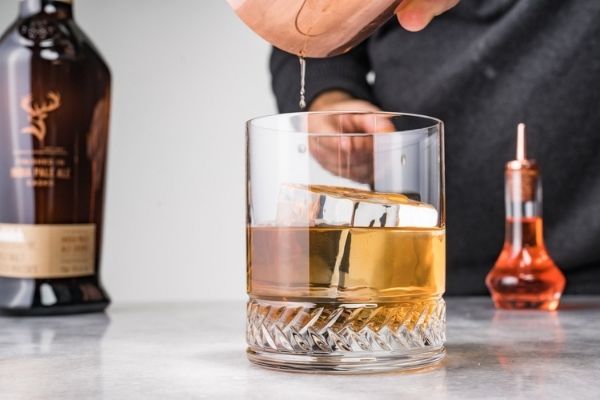 Old Fashioned made with Glenfiddich 14 Year Bourbon Barrel Reserve; Image Source - Bon vivantito
Not so new in the alcohol industry, Premiumization has been an ongoing trend for a few years but was given extra limelight during the pandemic. Premiumization has been simply defined as the process to make a brand or a product appeal to its consumers by emphasizing its superior quality and exclusivity. Thus, brands have been focusing on producing spirits that are superior in quality, made with excellent ingredients, and have exceptional packaging. Consumers are therefore reaching out for more premium and high-quality drinks which is driven by the quality over quantity trend and is influencing the cocktail culture at the same time. Consumption of more premium brands in cocktails is increasing. According to IWSR Drinks Market Analysis, the market share of the premium or 'super-premium' alcohol drinks has been estimated to grow by 13% by 2024 with 40% of consumers already buying premium or luxury alcoholic drinks occasionally (Source - GlobalData).
Social Media Awareness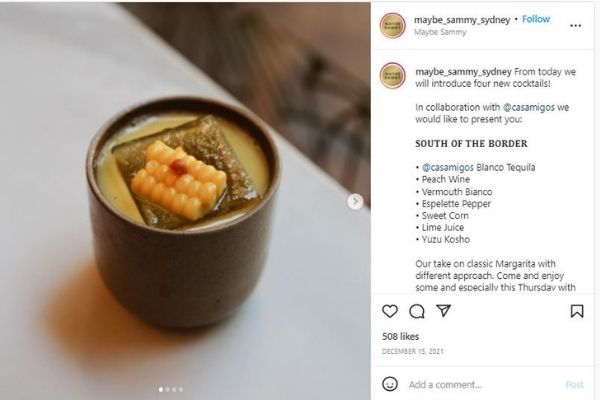 Recipe of South Of The Border Cocktail by Maybe Sammy, one of the Top 50 Bars from Australia;
Image Source - maybe_sammy_sydney on Instagram
Consumers are becoming more aware of what's happening around the world and what everyone is drinking, they want to try something new and experiment with their flavors. Social media has played a huge role in making consumers aware.
Bartenders, Sommeliers, and industry professionals are actively posting content in the form of videos, photos, reels on social media channels displaying their skills and teaching people about drinks. This has majorly influenced a shift in demand from simple mixes to more elaborate and premium cocktails with super quality spirits. Access to greater information and increased knowledge about what consumers are drinking has escalated the premium cocktail demand at the bar.
Increasing Disposable Income
The growing number of millennials is making new demands. Being the younger drinkers, they are looking for more and are the key drivers of premiumization. With their increasing demands comes a higher disposable income. A higher disposable income is allowing consumers to opt for better quality products and enjoy greater experiences that come with a higher price. According to Adeo Group, 54% of 18-34-year-olds are likely to choose a premium drink versus just 35% of those over 55. Thus, the millennials with a high-spending power are looking for premium cocktails and experiences when they are at the bar despite a higher cost.
Ready To Drink (RTDs)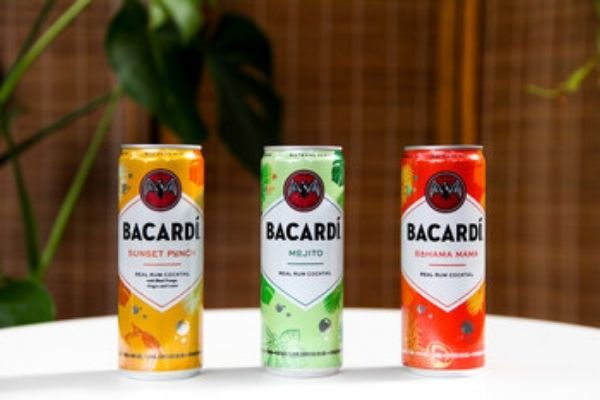 Bacardí Real Rum Canned Cocktails; Image Source - PR Newswire
RTD has been a growing category since the starting of the pandemic and has not only resulted in a higher consumption rate but also influenced the creativity amongst alcohol brands. According to IWSR, the global consumption of canned cocktails grew by 43% in 2021. The cocktail-on-the-go and the canned cocktail brands have elevated to premium products and that has improved the canned cocktails considerably. These are now made using botanical flavor, premium spirits, and sought-after ingredients. The convenience and availability of these premium canned cocktails have increased the demand for RTDs and alcohol brands are focusing on offering improved quality.
The premium cocktails craze is here to stay and if you are a bar owner or bartender, it is about time that you bring in the wave of premium cocktails in your bar. Not just a greater experience for the consumer, adding premium cocktails to your bar menu can offer numerous advantages to your bar. Although the ingredients that go into a premium cocktail are expensive but on the menu, it offers a higher price point which enables you to increase your profit margin. It is a distinct offering by your bar and something different from what the rest of the bars are offering. Giving them clever names and using unique ingredients can not just draw your customer's attention but also make it Instgrammable which would eventually attract more consumers. Finally, it can be a way to add value for your customers by offering them an exceptional experience.
The premium cocktail craze is increasing in bars across the world and the trend does not seem to slow down any time soon. As spirits become more premium, the cocktails, experiences, as well as their demand become premium too.
Article by Shreya Kohli, Beverage Trade Network
Header Image Source - Cocktail by Native, The world's 50 best
2023 Submissions are closed. The Deadline for receiving samples in the warehouse is April 30, 2023.