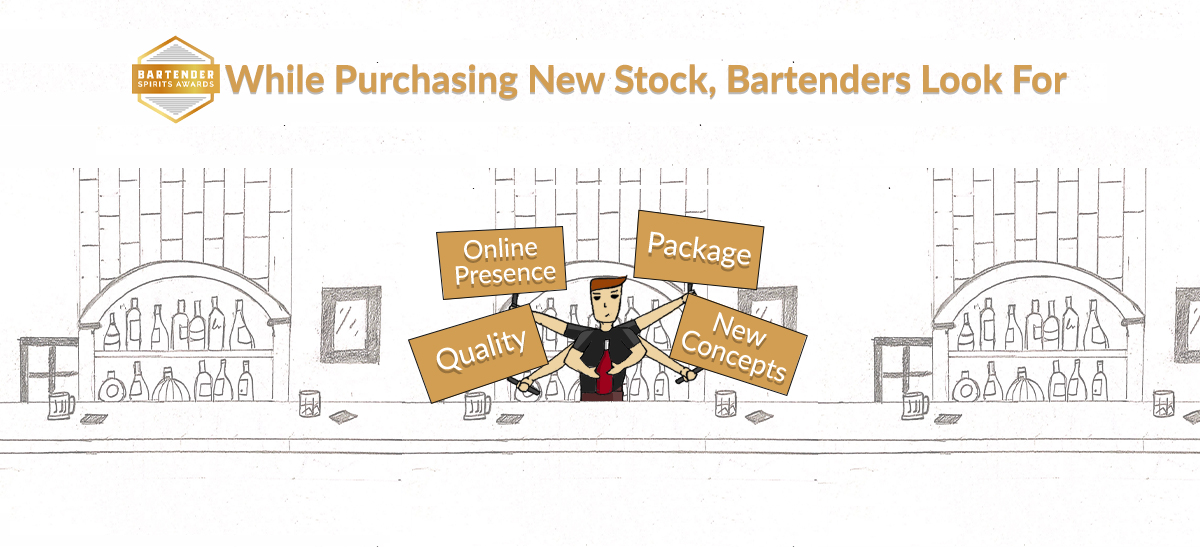 19/01/2021 Pitching your brand to bartenders? Check out these tips for a successful a partnership.
While bartenders will already have a sense of how best to incorporate your gin, whiskey, tequila or vodka, demonstrating that your reps have a solid working knowledge of the science and art of mixing drinks will go a long way to establishing mutual respect and understanding—thus laying the groundwork for a successful partnership, both now and with your future brands.
When looking to get your brands into on-premise establishments it is important to tailor your pitch to reflect the unique character of your prospective partners. Before even setting up a meeting, take the time to research the account in detail; explore the establishment's history, ambiance, clientele, and both the food and cocktail menus. This will enable your reps to design a pitch that has the best possible chance of success.
Often the interpersonal relationships you forge with a client are as important as the quality and applicability of your spirits. Consider using different teams for different accounts. Appropriate brand rep personalities should always be prioritized to match the character of the account—as each bar, restaurant, night club or hotel services a unique community of patrons, and will want to know that their suppliers reflect the values and interests that they have come to represent.
Here are some of the things bartenders look for when you pitch them your brand.
► Package: Package of the bottle
► Quality: If there is a value and quality. The product should have potential.
► Interesting facts: Some interesting facts about the product that bartenders can tell their guests on why they should try this product.
► New concepts: Bartenders are looking for new concepts that they sell.
► Brand ambassadors: brand ambassadors do help bring the confidence to bartenders. Tips from bartenders is you should have the personality of your brand in your marketing and you. This person can be either yourself or another individual. They should embody your brand ethos. They build and maintain relationships. They must answer the most important question - why shall bartenders sell their brand.
► Passion: let your passion shine. The main thing they tell us is if spirits brands owners are not passionate about the product, how can we be.
► Be Kind: go the extra mile, customer service is the key. Be generous just not with your product, but with your time, your knowledge, and your passion.
► Online presence: have a solid social and online presence for your brand and show that to the bartenders. Bartenders do look at your Instagram accounts and other digital presence. They are not always looking for your followers accounts, but they see the character of your brand there. They want to see how you can help them drive awareness.
► Create a buzz: give bartenders an incentive to experiment and use your product. Creating a buzz and getting bartenders excited about your products is the key.
► Give merchandise: like barmats, bar stools, branded glassware.
► Listen: encourage feedback from bartenders, how they are selling it, is it via cocktail, it a mixer spirit, is it shot / neat, is it a luxury brand. Consult with bartenders and ask them how they like selling it. Most of the time, bartenders can recommend how to sell this.
► Don't run out of supply: always be in stock and deliver your promise.
► Loyalty: Bartenders buy based on emotion, and they sell on emotion. They are more likely to sell your brands if they believe in you. They need to feel a connection to your brand.
► Community: word spreads fast in their community. Pay attention to the influence of other bartenders. If one person has a negative experience, it may well be made aware to other bartenders within minutes.