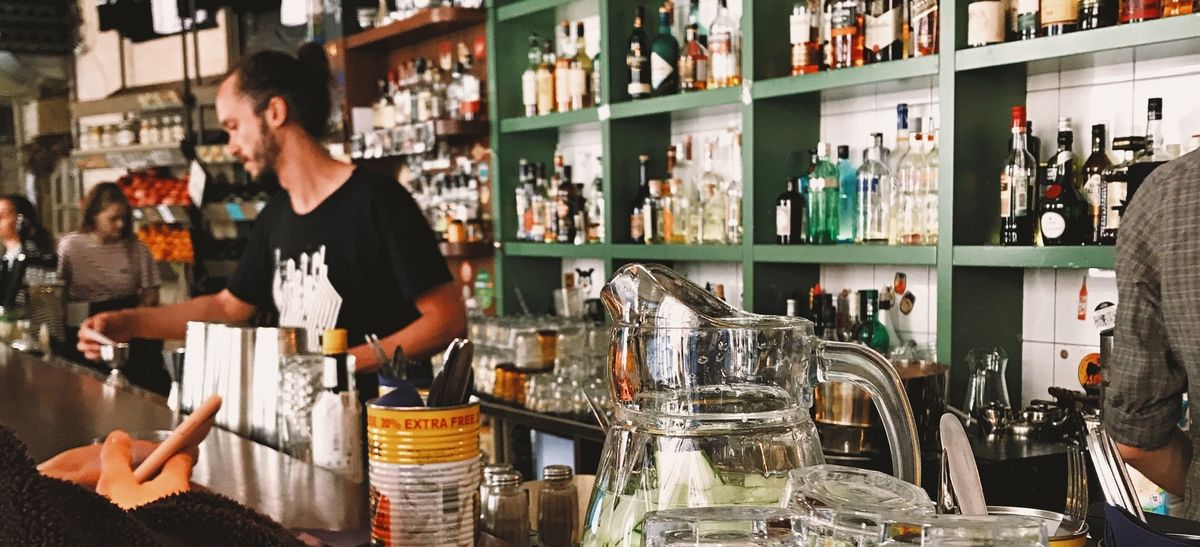 15/10/2019 Each spirit distributor needs to have its own strategy and path to market, within which its relationships to hospitality outlets becomes critical.
In 2018 UK Spirits revenue grew to $14.5Bn (£11.83Bn @ $1.23:£1 Statista.com) and forecast to grow annually by 5.4% (CAGR 2019-2023), whereas volume remains, at best static, as consumers seek experience. Whereas in times past the spirits market was dominated by a few big brands, it has now become splintered into a plethora of different brands.
---
---
Each spirit distributor needs to have its own strategy and path to market, within which its relationships to hospitality outlets becomes critical. Here we look at tips for growing distribution in the specific sectors of pubs and bars.
Positioning & Uniqueness
In 2018, there were 118,900 premises licenced for consumption on the premise (on-trade) in England and Wales, a 1% increase reflecting the trend since 2008. Westminster local authority, in the heart of London, reports the highest density of licences with 3,364 licences.
Bars and pubs are an intensely competitive business and therefore understanding your position and uniqueness as a supplier is critical in being able to create value.
Bar or Pub?
Bars and pubs are different. There is no strict or absolute definition, however having a clear idea about the difference helps the distributor in clarifying channel strategy.
What's A Bar
A bar is mostly a drinking outlet. In the UK this means that probably indicates it is in an urban location, has a contemporary look and feel, and is most likely to appeal to a 25-40 age range. Whilst it may serve food, the offer will typically be limited maybe as far as just nibbles and snacks. This sector has grown significantly along with urban centres in the UK. Twenty years ago Manchester had an urban population of 20,000 people, which has now grown to over 100,000. Correspondingly the number of bars has grown in city centre Manchester.
What's A Pub
A pub has a more broad ranging appeal of both age and occasion. In 2019 it was reported that there are over 40,000 in England, 2,900 in Wales and 3,600 in Scotland. Pubs, seen as a British tradition, have undergone structural change in the UK with many smaller outlets closing in the last decade. In order to survive they have had to change their offers to include food and a broader range of drinks beyond a singular focus on beer. They may be rural, suburban or urban in location and typically have a traditional feel.
As a result the approach for the spirits supplier will be different for each sector.
Use Sales Resource Effectively
There are some elemental trends which continue to theme the development of the UK drinks market. Interrogating these trends and aligning them with the portfolio's brands helps position them and identify the profile of target outlets thus using valuable sales resource more effectively.
The key consumer trends in the UK drinks market are
reducing alcohol intake – less but better
experience over ownership
provenance
artisan craft
occasion rather than habit
presentation matters from behind and on the bar
Know Your Channel Strategy
Because the competition is intense and the pub and bar scenes are different, it is important to know how each sector differs. A difference of emphasis and approach for each sector demonstrates how the distributor is thinking specifically about that channels consumers and working for the bar or pub customer. In the first instance who owns the pub or bar – is it part of a chain or stand alone? Each answer thus informs a different approach.
The Bar List
Bars are more likely to be stand alone or owner operated businesses and as such can be easier to identify as opportunities for innovation. Bars are likely to have an extensive list of cocktails of which usually there'll be a much shorter list which will carry the volume.
Researching and enquiring what these cocktails say about the type of consumer that the bar is looking to attract informs the sales operators approach with their portfolio of spirits. Some strategies which can work in bars are:
Propose a new cocktail which inspires, excites and engages their audience
List a special as a trial or taste event
Align a marketing feature of the spirits portfolio with the target bar
Is there an event or feature which could be included to bring new consumers into the bar?
The Pub List
The pub market has structurally changed and many have consolidated into groups and large chains. Success in these outlets requires an ability to network into the right decision maker and an ability to influence from the ground up. This may come from innovation created in the bar sector, which is then absorbed into the pub culture.
A recent example is the gin list becoming commonplace in pubs, with many implementing ranges of 10 or more to choose from.
Successful pubs have 'formulas' for trade, as gin lists, so if your spirits brands can demonstrate value then achieving critical mass can come quickly.
The pub chain profile requires initiatives which can add value to their business across a broader selection of consumers and engages a wide range of staff.
Typical strategies to be consider include:
Social media – be involved and targeted
Community involvement
Attracting new audiences & explaining precisely how
Theme nights based around a brand or your portfolio that work for consumers, staff, the pubs.
Social Media
Using social media to engage with outlets and showing them, almost in real-time, how your portfolio is engaging with consumers is crucial. Instagram leads the way here having both imagery and commentary, whilst being enjoyed by the younger consumer profile.
Logistics Matter
The competitive nature and the macro-economic background leads some statisticians to report that the outlook for pubs and bars as an industry is challenging. Costs are under constant pressure and the requirement to recruit consumers equally forceful.
As a result, typically bars and pubs want fewer suppliers, less deliveries disrupting their staff's attention, which they want to focus on serving and giving excellent customer service.
Ensuring that the overall portfolio as a spirits provider works for the operator is going to count in your favour. Typically they do not want one product from one supplier.
Therefore as a distributor ensure that you are offering a longer term outlook as part of the proposition, as much as demonstrating why you are expert in providing this supply service to them in the first place.
Experience
The growth in cocktails symbolises a bigger market trend for brands that are more than just a commodity. In order to secure share of consumer throat, it is also important to secure share of mind. The back story, how the spirits brands re-tell that in their presentation and how they perform and engage matters to the consumers.
Ensuring that each of your brands has a great back story, with excellent imagery is critical to gaining market positions.
Know Your Operator
Whilst digital presence for any spirits operator is a fundamental requirement of today's business, nothing replaces the personal touch.
Forging personal relationships with key bar operators is key to being able to demonstrate how a spirit works in the pub and bar environment.
Having that real-time experience and being able to demonstrate that your spirits work in the target market is worth much in any presentation.
Concluding Thoughts
For the spirits distributor, knowing the pub and bar market in each territory is critical for success. All that glitters is not gold and some operators flatter to deceive, whereas some hide their lights. It is critical to understand who is 'moving and shaking' in the relevant territory and ensuring that the capability of the outlet is not over-estimated, and yet at the same time ensure capture of all available opportunity. It's a careful balancing act, but the prizes are big.