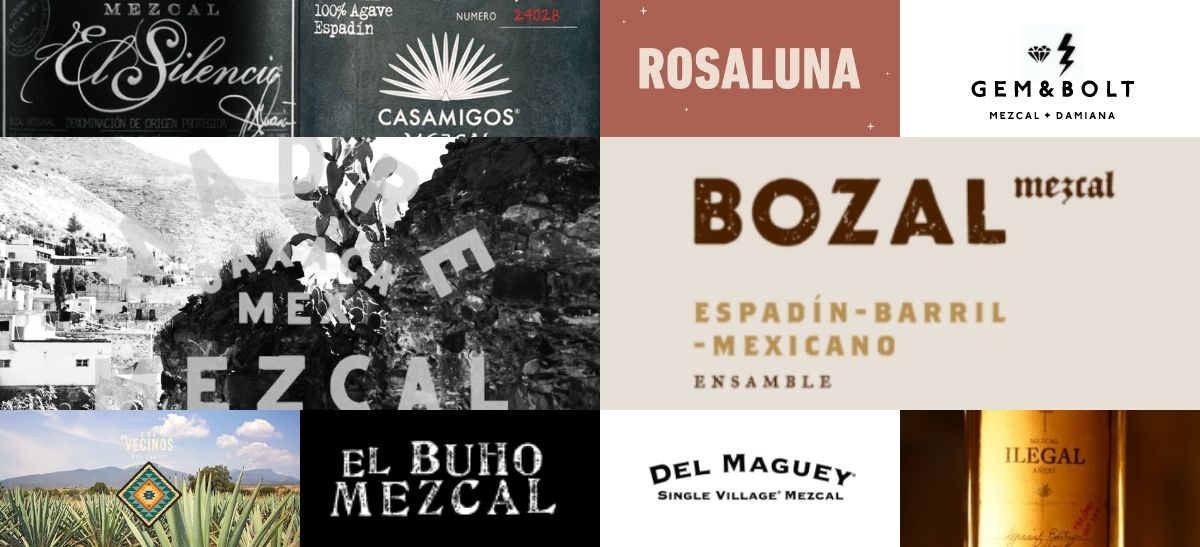 19/01/2022 Mezcal, Tequila's smoky cousin is all set to take over, and here are some of them which you must try.
A class of handcrafted, distilled agave spirit, Mezcal has gained a lot of popularity in the past several years. The signature balance of smokiness, earthiness, and freshness makes it a great spirit to get your hands on. To help you discover the best of Mezcals, here is the list of some of the best mezcals available on the market.
1. Mezcal El Silencio Espadin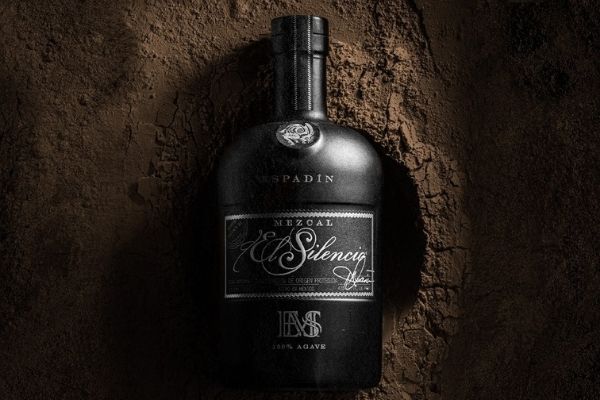 Source: El Silencio Instagram
El Silencio is a Santa Monica-based craft mezcal produced by a ninth-generation Master Mezcalero, Pedro Hernández in Oaxaca, Mexico. Handcrafted in small batches using the traditional process carried on by generations of mezcal producers and is designed for high-end use in mixology. Being a sustainable and organic brand, they use only carefully selected and finest Espadin agaves and the mezcal is handmade without using any additives. Mezcal's unique bottle is made out of matte-finished black glass which is inspired by "Barro Negro" pottery from the Monte Alban period.
Nose: Fresh herbs, earthy clay notes with a hint of subtle smoke and spices.
Palate: It has a soft mouthfeel with sweet ripe fruits covering the palate and charred stone fruits.
Finish: Pronounced finish with a subtle smokiness.
Buy it here.
2. Casamigos Mezcal Joven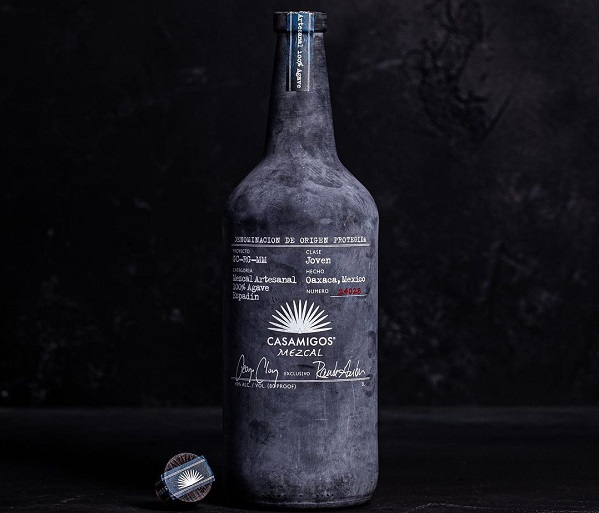 Source: Casamigos Instagram
The new spinoff of Casamigos Tequila, Casamigos Mezcal Joven is made with 100% Espadin, grown for 8-9 years in Oaxaca, Mexico. Produced by a 4th generation family of Mezcaleros using the traditional method. Crystal clear Casamigos Mezcal stands out for its smooth, round texture and superb taste.
Nose: Harmonious hints of tropical fruits, fresh herbal mint, and tamarind.
Palate: Balanced and elegant texture with dried herbs, licorice notes, and minerality.
Finish: A long silky finish with subtle smoky notes.
Buy it here.
3. Rosaluna Artisanal Joven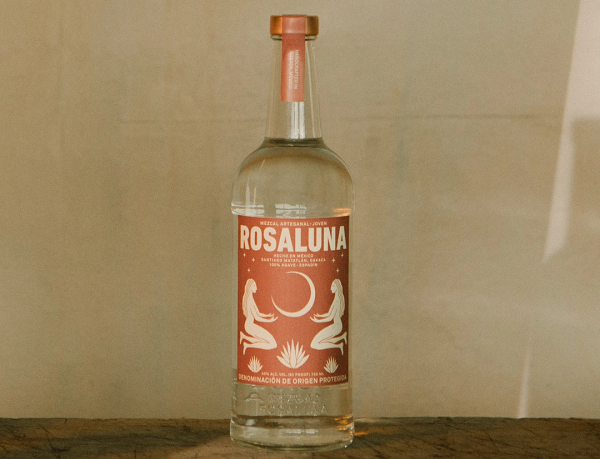 Source: Rosaluna Mezcal
Launched in 2020, Rosaluna is a certified non-GMO, vegan, and gluten-free mezcal founded by Nate Brown, Terry Lee, Freddie Martignetti, and Pepe Mireles. Rosaluna Joven is a natural, handcrafted agave spirit distilled in the rolling hills of Santiago, Matatlán by siblings JJ and Frida Méndez León Jiménez, following their family trend of crafting mezcal for over six generations.
Nose: It has bright aromas of citrus, tropical fruits, and ripe pear.
Palate: It has that structured complexity with the signature earthiness and the roasted agave sweetness. On the other hand, there's also caramel, spice, ginger, and cinnamon.
Finish: Lingering silky-smooth finish with a hint of smoke.
Buy it here.
4. GEM&BOLT Artisanal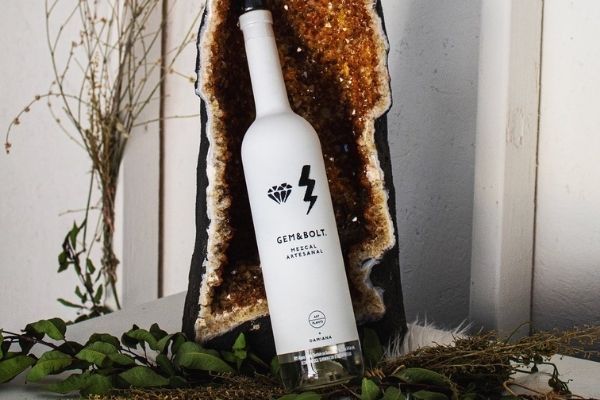 Source: GEM&BOLT Instagram
Handcrafted by the fourth generation of Maestro Mezcaleros, GEM&BOLT is a small batch, artisanal Mezcal produced by traditional methods using mature 100% Espadin Agave from the highlands of San Dionisio Ocotepec, Oaxaca. It's a clear spirit, first distilled in small copper stills and then rested in oak barrels for 3-6 months before the second distillation. It is one of the few mezcals on the market that uses Damiana, a traditional herb that thrives in the same regions which gives it a smooth, less smokey profile with subtle herbal notes. The brand's name comes from mythic lore that centuries ago a lightning bolt struck the heart (or gem) of the maguey plant, roasting, fermenting its sugars, and creating the sacred drink known today as Mezcal.
Nose: Herbal aromas with honey, black tea, lavender, and hints of vanilla.
Palate: Similar to aromas with grilled apple, chamomile, and an indication of minerality.
Finish: Less smoky and smooth finish.
Buy it here.
5. Madre Mezcal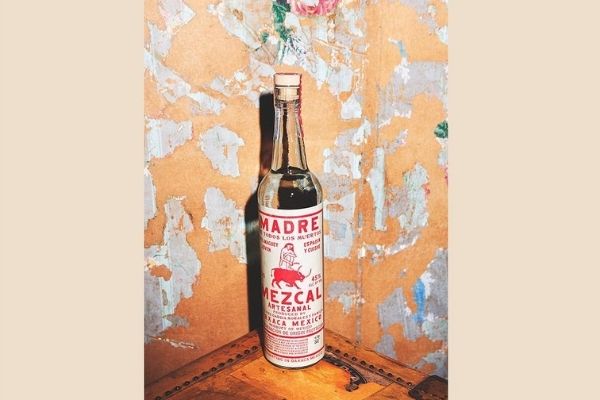 Source: Madre Mezcal Instagram
Distilled in the rolling hills of the Oaxacan Sierra by the Garcia Morales family, Madre Mezcal is a certified artisanal mezcal made with 70% agave Espadin and 30 % agave Cuishe using a family heirloom copper pot still. This blended mezcal is made using a traditional Zapotec recipe, piñas are roasted in pit ovens, fermented with local water from the well, and wild yeast found in the mountain air.
Nose: A lush agave-forward nose with notes of vanilla, honey, yeast, and dill.
Palate: It has a sweetness of roasted agave which is well balanced by peppery, chalky, and salty notes.
Finish: Warm and lingering finish.
Buy it here.
6. Bozal Ensamble Mezcal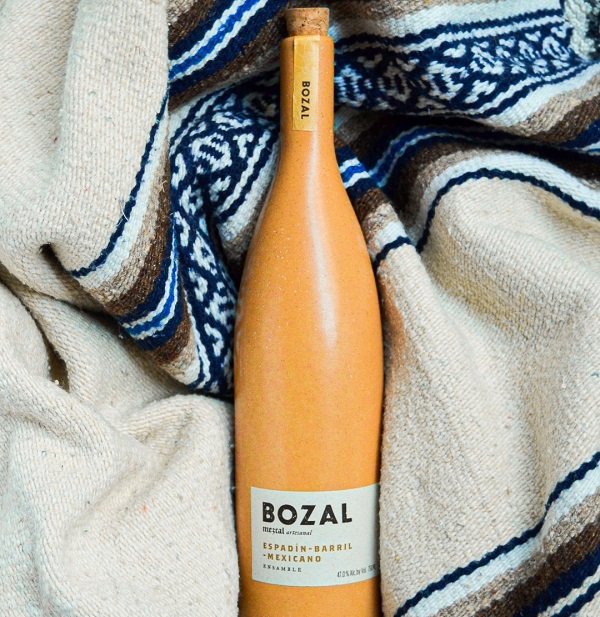 Source: Bozal Mezcal Instagram
Mezcal Bozal is a craft, artisan, handmade mezcal made up of three different types of agave varieties - Espadin, Barril, and Mexicano, from the steep hillsides of Oaxaca. It is produced by three different Mezcaleros Fermin Garcia, Lucio Bautista, and Don Adrian Bautista, from two different towns. Agave Barril and Mexicano are both harvested from the wild. This can be a light and simple sipping mezcal, which is able to delight and surprise you with its complexity.
Nose: A citrus, fresh, and wild floral note.
Palate: Slightly smoky with an herbaceous undertone that rests on the middle of the palate.
Finish: Smooth and lingering finish.
Buy it here.
7. Los Vecinos Del Campo Espadin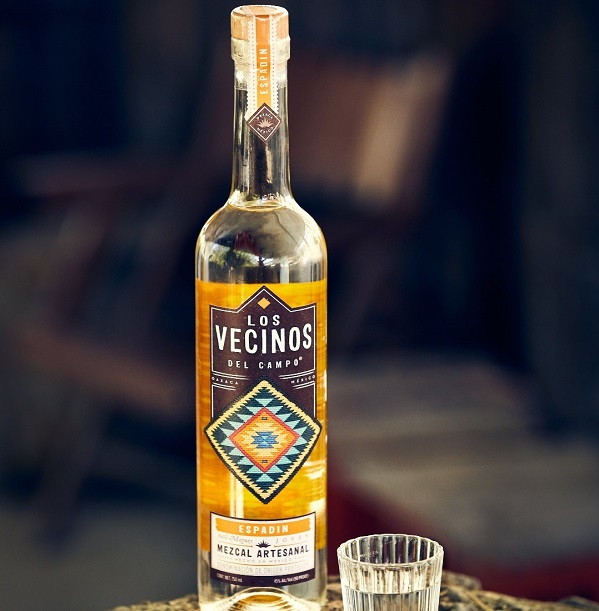 Source: Los Vecinos Instagram
Owned by the Sazerac Group, Los Vecinos del Campo Espadin is produced within the Valles Centrales region of Oaxaca by a group of ten Master Mezcaleros in small batches using traditional methods. The locally cultivated agave Espadin is hand-harvested and the piñas are then slow-roasted underground for 4-7 days to develop the sweet-smoky flavor profile. Roasted piñas are then crushed, naturally fermented, and double distilled in copper pot stills. This mezcal has won several awards including The International Spirits Challenge, San Francisco World Spirits Competition, and New York World Wine and Spirits Competition.
Nose: Gentle vegetal notes with black pepper and brine.
Palate: A well-balanced style with bold, spicy, citrus, and roasted peppers notes.
Finish: Smoky grassy finish.
Buy it here.
8. El Buho Mezcal Artesanal Espadin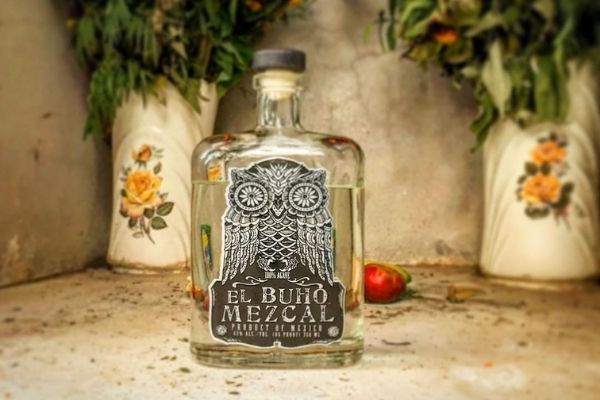 Source: El Buho Mezcal Instagram
Named after a dark, spiritual owl represented in ancient Mexican mythology, El Buho Mezcal represents a brand new class of agave spirits. It is a product of the Jimenez family, who are making great mezcal for five generations. Though it is marketed as a great spirit to "spice up your cocktails," it is perfect to enjoy on its own.
Nose: A light roast and smoky notes with a hint of citrus, vanilla, and dark chocolate.
Palate: Medium-bodied with pronounced notes of caramel, red apple, and coffee.
Finish: Dry finish with mild spice notes.
Buy it here.
9. Del Maguey Chichicapa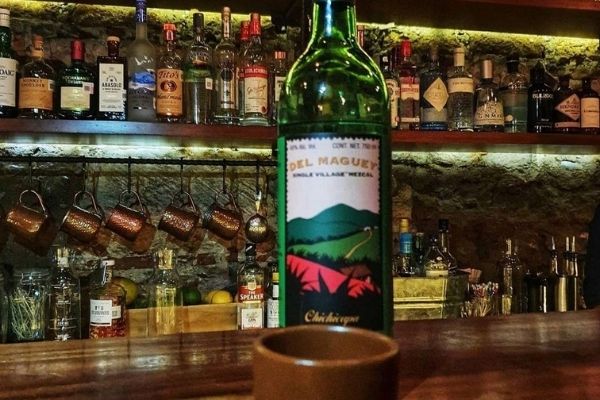 Source: Del Maguey Instagram
Founded in 1995 by internationally renowned artist and Mezcal visionary Ron Cooper, Del Maguey is 100% certified organic, artisanal Mezcal produced in the original handcrafted way. Del Maguey Chichicapa is produced in the village of San Baltazar Chichicapa using 100% Espadin by naturally fermenting and distilling twice in wood-fired copper stills. This bottle of Chichicapa has scored a hugely impressive 94 points from Wine Enthusiast and won the title of World's Best Mezcal at the World Spirits Competition for several years.
Nose: A relatively light nose of sweet roasted agave & toasted corn.
Palate: Dried fruit & sweet almond with a hint of chocolate and mint at the end.
Finish: Long smoky finish.
Buy it here.
10. Ilegal Mezcal Añejo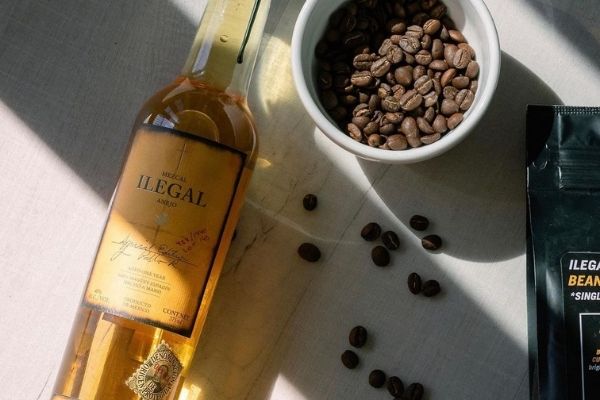 Source: Ilegal Mezcal Instagram
Around 2004, founder of Ilegal Mezcal John Rexer began bringing unbranded mezcal down from Oaxaca to Antigua, Guatemala to supply his bar and that's how Ilegal mezcal was born. Ilegal Mezcal, named for its outlawed beginning, is handcrafted in small batches by fourth-generation Mezcaleros, made with perfectly ripe, sustainable Espadín agave, double distilled in the Santiago Matatlan Valley of Oaxaca, Mexico. Each batch of Ilegal Añejo is aged to taste for more than one year, using a combination of medium charred, new, and used American oak barrels. Ilegal Añejo is one of the best spirits rivaling the world's finest scotches and cognacs.
Nose: It has aromas of maple, clove, roasted pears, and bitter oranges.
Palate: It has the sweetness of ripe agave, vanilla, caramel, dark chocolate, with a creamy round mouthfeel.
Finish: Soft and smooth finish with hints of oak and mesquite.
Buy it here.
Article By Tushar Anand, Junior Writer, Beverage Trade Network