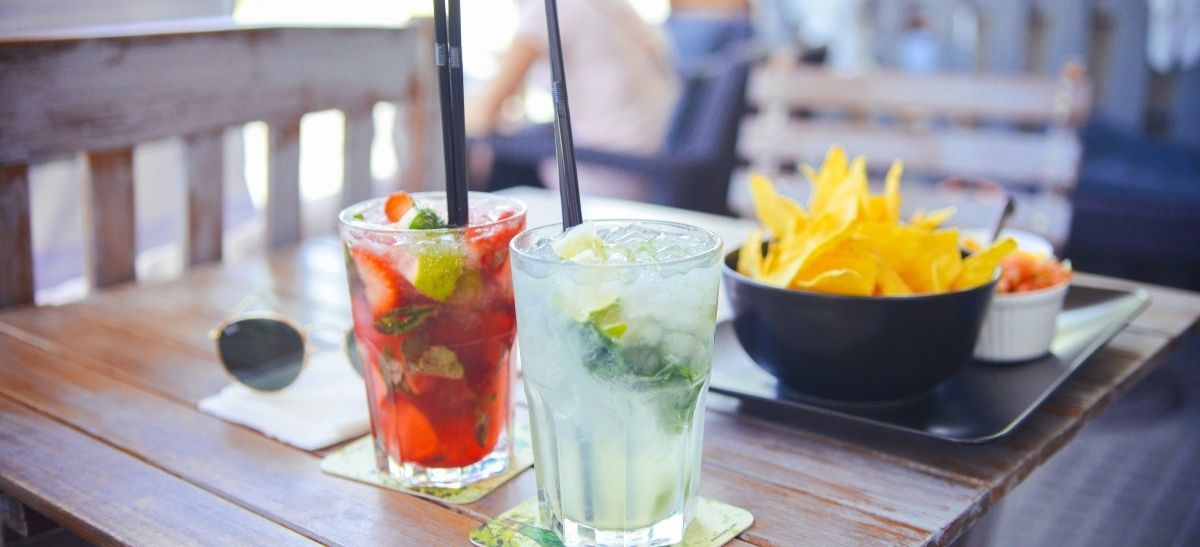 11/05/2020 List Of Munchies That Go Beautifully With A Classic G&T.
Sir Winston Churchill once said, "The gin and tonic has saved more Englishmen's lives, and minds, than all the doctors in the Empire," and we couldn't agree more.
Downing a classic G&T on a hot sunny afternoon sounds like a great plan to spend your day. What doesn't sound great is - deciding what food to have with your drink. It is always the question when you don't want your drink to be the solo star for your summer party. Fear not. Gin and tonics pair well with a bunch of appetizers for you to snack on. The only thing to keep in mind while pairing food with your drink is to balance the flavours.
---

---
FunFact - The pairing of food with gin is gaining popularity as #ginstronomy as the culinary experts are now matching the complex botanicals of this juniper-based spirit with their favourite food.
Next time you are with your G&T and don't know what to have with it - don't worry. Here are some of the munchies that pair well with gin and tonic.
Seafood Is Always A Save
Snacking on seafood and washing it down it G&T for a flavour that compliments the brightness of the cocktail is all you need if you are a seafood lover.
Smoked Salmon
Cold cleansed smoked salmon, with a little spicy kick, is a delicious combination with your classic Gin & Tonic. The fat in smoked salmon or gravlax provides a rich taste when combined with G&T. For a little bit of refreshing flavour, use a dash of fresh lemon juice on the fish.
Prawns & Shrimps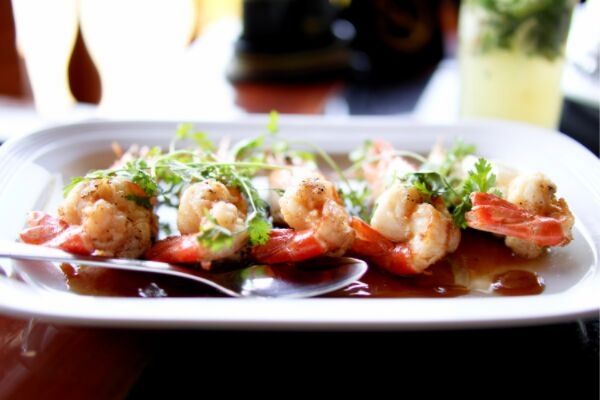 Shrimps go impeccably well with a G&T. So does prawns. A prawn toast with sesame seeds is the best way to pair prawns with your gin and tonic.
Fish and Chips
This may sound a bit contradictory to the normal belief - but it is a really refreshing contrast to the rich smack. Gin can take a bit of garlic too if you want to serve a dollop of aioli on the side.
Cucumber Sandwiches
Having your G&T at Tea O'clock? Cucumber finger sandwiches are the pairing you need to have with your drink. If it can work in Hendrick's, it can work on the plate too.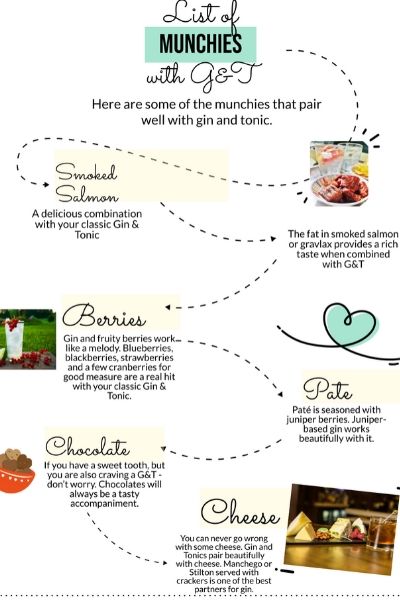 Berries
Gin and fruity berries work like a melody. Blueberries, blackberries, strawberries and a few cranberries for good measure are a real hit with your classic Gin & Tonic.
Paté
Many times, paté is seasoned with juniper berries. That's the only excuse we need to enjoy a good serving of paté. This definitely stands to reason that juniper-based gin works beautifully with it.
Lamb Curry
No we don't have only appetizers. Your G&T can pair with your lunch and dinner as well, and a crisp serving of Lamb Curry does the job impeccably. This is a dish which won't take your time - it's quick and easy to make, but you will have to turn the cooker on for this one. The spicy herbs of the Lamb Curry and refreshing botanicals of the gin go great together.
Strong Cheese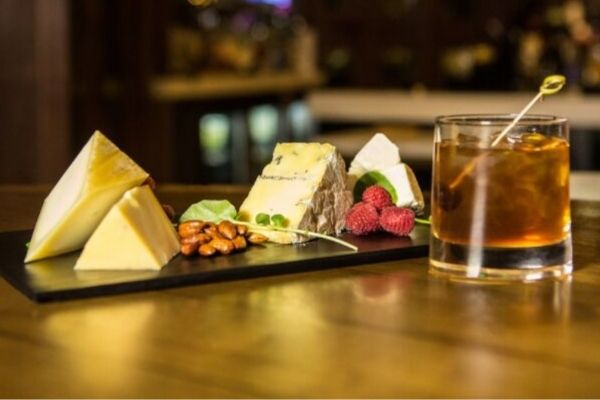 You can never go wrong with some cheese. Gin and Tonics pair beautifully with cheese, especially the strong flavoured ones. Manchego or Stilton served with crackers is one of the best partners for gin. Also, a quality goat's cheese or a smoked cheese won't disappoint you. Cheese with a glass of G&T will definitely leave you cheesing.
Popcorn
These irresistible snack bites with their tasty goodness make an ideal pairing for a glass of G&T. Better if they are caramelized.
Fudge
For the dessert lovers - fudge when paired with a flavourful craft gin, you will have your mouth watering non-stop. You might as well call it a boozy fudge if you must.
Indian Street Snacks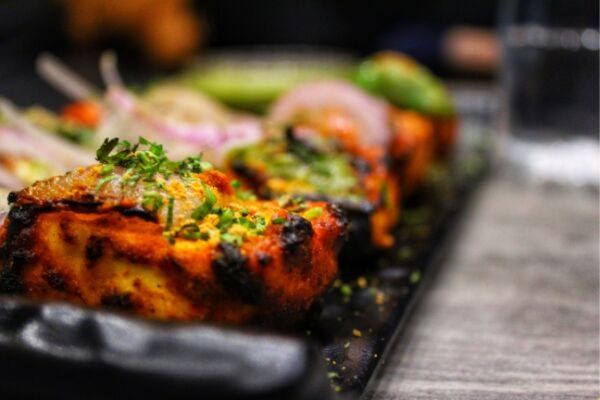 Deep-fried food with spicy Indian herbs and a refreshing glass of gin and tonicis a match made in heaven. Needless to say more - if you haven't tried this combination yet, GO FOR IT. It won't disappoint you.
Mussels
If you've ever thought of adapting the French lifestyle, then this is perfect for you. This is a dish that goes well with gin as well as wine. Slabs of fennel and liquorice with the juniper of gin pairs really well with dishes like steamed mussels.
Chocolate
If you have a sweet tooth, but you are also craving a G&T - don't worry. Chocolates will always be a tasty accompaniment. A savoury choice of creamy chocolate biscuits will also tickle your palate with a refreshing glass of Gin and Tonic.
Sipsmith London, in an interview with London Gymkhana's Executive Chef RohitGhai, asked him about the qualities that gin has which makes it food-friendly. Ghai reverted back by explaining that, "Gin has so many different flavour profiles that it can be very versatile when pairing with food. The botanicals used in gin actually lend themselves very well to being paired with the variety of spices we use in Indian cooking."
So, now that you have gone through all the quick and easy-to-make food pairings - you won't be having difficulties choosing the right food partner for your perfect glass of G&T.
Get In Front Of Leading Bartenders and Grow Your On-Premise Presence. Now Accepting International and Domestic Submissions. Enter Your Brands Before Super Early Deadline Is October 31, 2023, and Save.