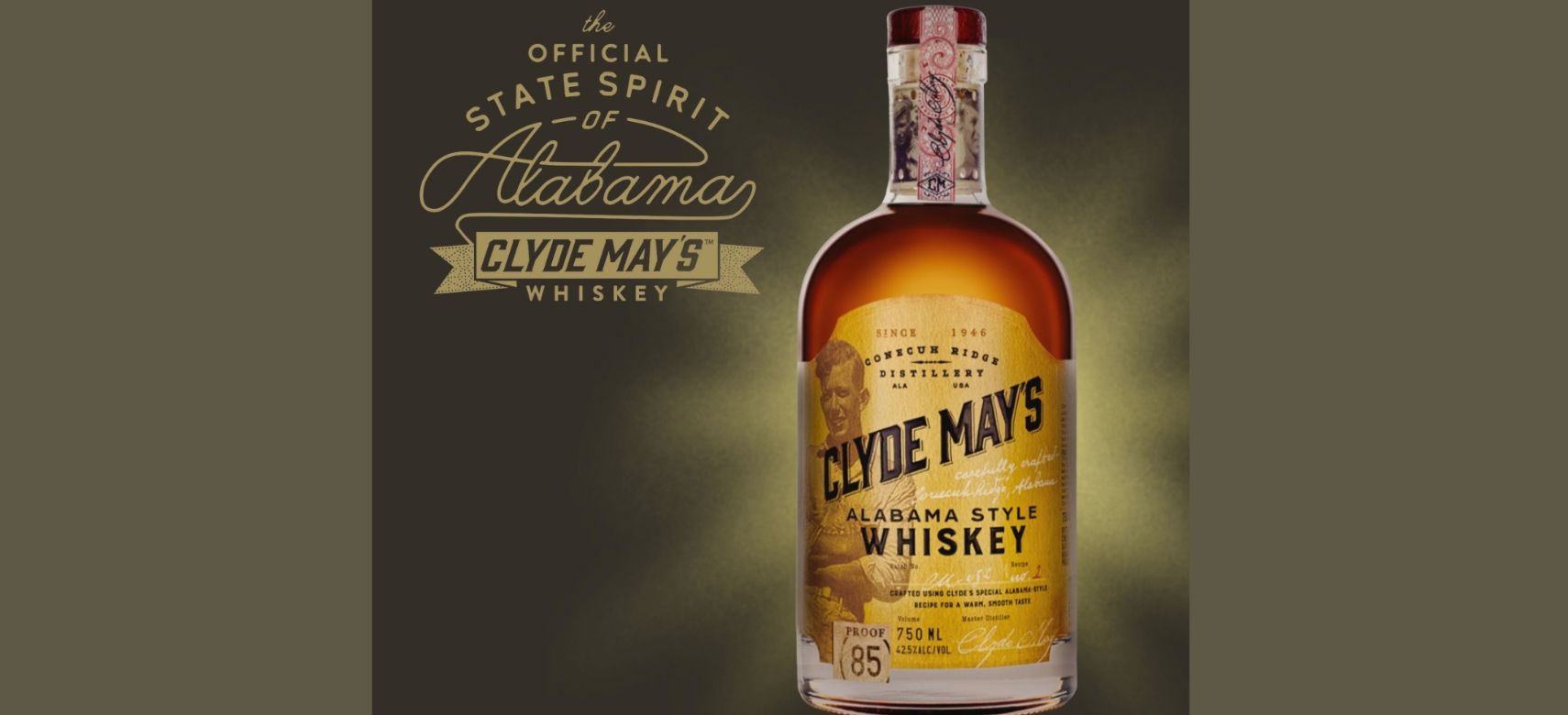 30/03/2023 Read on as yet again, history forms a huge part of the drinking culture of Alabama
Alabama is home to several whiskey distilleries, including John Emerald Distilling Company, Clyde May's Distillery, and Redmont Distilling Company, among others. These distilleries produce a variety of whiskeys, including bourbon, rye, and single malt.
One of the most famous whiskeys from Alabama is Clyde May's Alabama-style whiskey. This whiskey is made using a unique blend of rye, corn, and barley, and is aged for several years in charred oak barrels. It is known for its smooth, mellow flavor and has won several awards.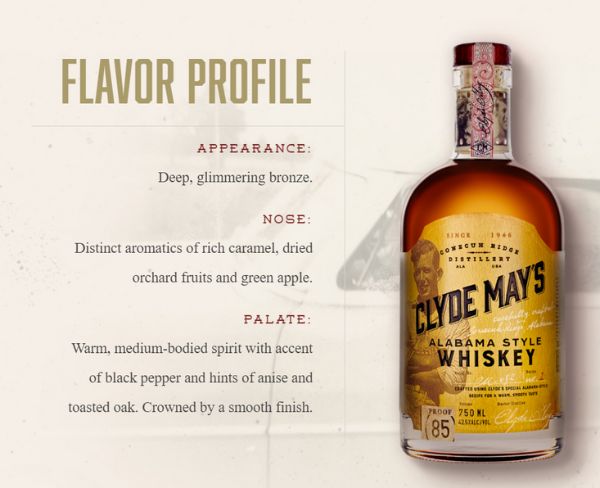 It is a type of whiskey produced and officially marketed as "Clyde May's Alabama Style Whiskey" by Conecuh Ridge Distillery Inc. It is marketed as a high-quality aged moonshine whiskey that was produced illegally in Alabama during the mid to late 20th century. The brand was legalized by the moonshiner's son Kenny May.
When Clyde May died in 1990 his son Kenny began looking for a way to honor his father's memory by producing legal whiskey from his recipe. Careful planning led to a production run of 4000 bottles of Conecuh Ridge in 2002.
In 2004 it was designated the official "State Spirit" of Alabama by legislative resolution. Later the same year the brand's founder Kenny May was charged with several violations of Alabama liquor laws, to which he pleaded guilty. After 15 months during which the whiskey was unavailable for purchase, the brand ownership was restructured and production resumed.
As of March 2009, Conecuh Ridge was purchased by Dallas, Texas-based Spirits Acquisition Corp. In 2014, the company was recapitalized by an investment group, Conecuh Ridge Distillery, Inc., led by chairman James Ammeen and is currently expanding the brand into selected markets throughout the U.S. and abroad.
[[relatedPurchasesItems-31]]
In June 2017, L.C. May, the grandson of Clyde May, joined the company as their National Brand Ambassador thus helping bring the family heritage and history to the brand.
About the whiskey
Although typically stilling unaged whiskey, May sometimes used baked apples to coat charred oak casks when distilling his whiskey, aging the ingredients for five to six years. The apple-infused flavor is still a component of the modern version of Clyde May's "Alabama Style" whiskey.
The company even recommends enhancing the apple flavor by enjoying the drink with apple products, such as ciders.
As of 2018, Conecuh Ridge Distillery has released several varieties of whiskeys under the Clyde May's brand, all with varying availability:
1) Alabama Style, 85 Proof
2) Straight Bourbon, 92 Proof
3) Special Reserve, 110 Proof
4) 8-Year Cask Strength, 117 Proof
5) 9-Year Cask Strength, 117 Proof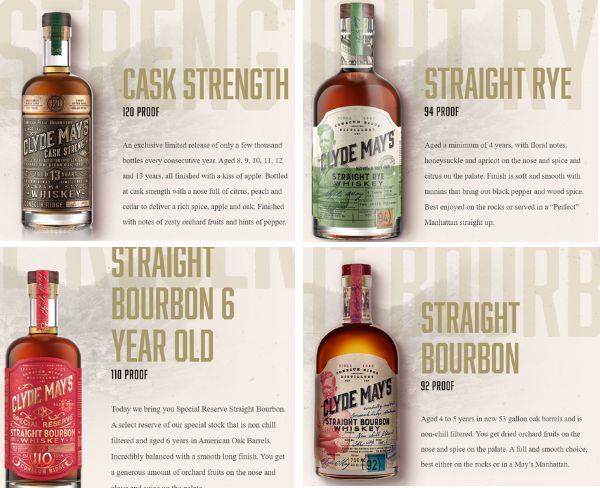 Overall, Alabama's whiskey industry is growing, and the state is quickly becoming known as a top producer of high-quality whiskeys.
Written by Stuti Khetan, Beverage Trade Network
Get In Front Of Leading Bartenders and Grow Your On-Premise Presence. Enter Your Brands Before the Early Deadline Is January 31, 2024, and Save.