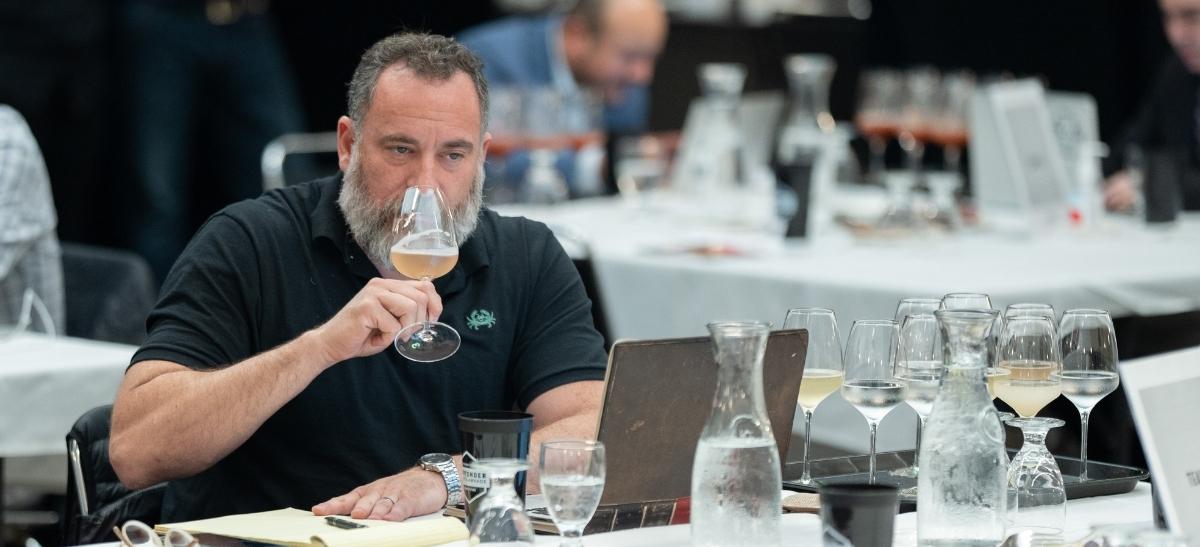 07/06/2022 Det Norske Brenneri's Lyng Norwegian Botanical Gin earned the spirit of the year award at the 2022 Bartender Spirits Awards.
The Bartender Spirits Awards are a platform for underrated spirits to grab the spotlight. The awards go out of their way to help great spirits be discovered by getting their spirits brands tasted and reviewed by an illustrious judges panel. This panel comprises leading Bartenders, Beverage Directors, and on-premise restaurant buyers in the USA. Winners from the Bartender Spirits Awards are celebrated and loved even beyond the US on-premise industry. "We really wanted a way to recognize those spirits that would be a great addition to any bar and that are completely on-trend in terms of packaging and price," said Sid Patel, Founder, and CEO of Beverage Trade Network.
The winning spirits are broadcast around the world. Medal winners are included in the Bartenders Spirits TOP 100 Spirits Guide accessed by Buyers, Bar Managers, Bartenders, and Brands and is distributed to over 50000+ trade professionals across the United States. Digital certificates and Medal stickers are provided to all the winners. They can be used across different Brand Support Tools as well as Point of Sale processes such as Brand Deck, Sell Sheet, Shelf Talkers, Case Cards, Bottle Neckers, and more.
Winning an award at the Bartender Spirits Award is no easy feat. Here are some spirits that outshone the rest at the 2022 Bartender Spirits Awards: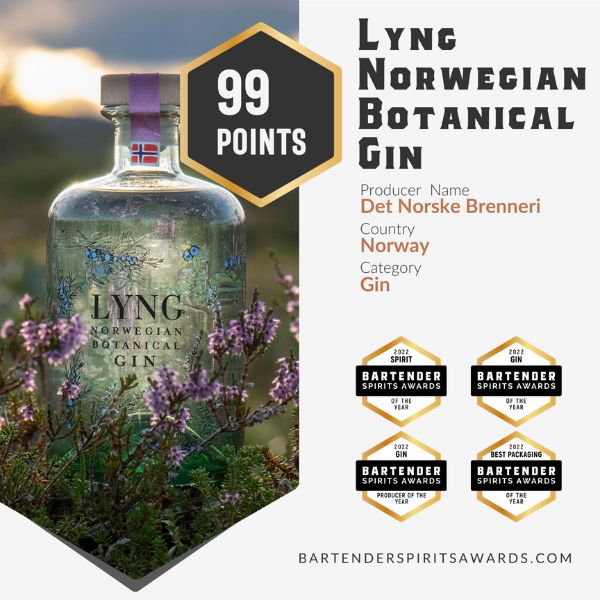 Spirit of the year, Lyng Norwegian Botanical Gin by Det Norske Brenneri (Norwegian Distillery Corp.)
Double Gold Winners
Distillery of the Year: E. Rémy Martin and Co. Source: Rémy Martin
Lyng Norwegian Botanical Gin by Det Norske Brenneri (Norwegian Distillery Corp.) - 99 Points
Port of Entry Vodka by End of Days Distillery - 98 Points
Port of Entry Gin by End of Days Distillery - 98 Points
Distillerie 3 Lacs Lime & Basil Gin by Distillerie Trois-Lacs inc. - 98 Points
Greenhouse Gin by Granddad Jack's Craft Distillery - 98 Points
Denizen Vatted Dark Rum by Denizen - 98 Points
Jules Theuriet Pamplemousse Liqueur by Heavenly Spirits LLC - 97 Points
Denizen Merchant's Reserve by Denizen - 97 Points
Herbarium Dry Pink Gin by Berentsens Distillery - 97 Points
Rémy Martin XO by E. Rémy Martin and Co - 97 Points
Branson Cognac XO by Sire Spirits - 96 Points
DiGusti Limoncioccolat by DiGusti - 96 Points
Amrut Old Port Rum by Amrut Distilleries - 96 Points
Watermelon Ranch Water by Cutwater Spirits - 96 Points
Armorik French Single Malt Yeun Elez by Heavenly Spirits LLC - 96 Points
Special Category Winners
Spirit of the Year: Lyng Norwegian Botanical Gin by Det Norske Brenneri (Norwegian Distillery Corp.)
Distillery of the Year: Rémy Martin XO by E. Rémy Martin and Co
Best Value of the Year: Denizen Vatted Dark Rum by Denizen
Best Package of the Year: Lyng Norwegian Botanical Gin by Det Norske Brenneri (Norwegian Distillery Corp.)
Liqueur of the Year: Jules Theuriet Pamplemousse Liqueur by Heavenly Spirits LLC
Liqueurs Producer of the Year: Jules Theuriet Pamplemousse Liqueur by Heavenly Spirits LLC
Gin of the Year: Lyng Norwegian Botanical Gin by Det Norske Brenneri (Norwegian Distillery Corp.)
Gin Producer of the Year: Lyng Norwegian Botanical Gin by Det Norske Brenneri (Norwegian Distillery Corp.)
Vodka of the Year: Port of Entry Vodka by End of Days Distillery
Vodka Producer of the Year: Port of Entry Vodka by End of Days Distillery
Tequila of the Year: Jose Cuervo Reserva de la Extra Anejo by Proximo Spirits
Tequila Producer of the Year: Jose Cuervo Reserva de la Extra Anejo by Proximo Spirits
World Whisky of the Year: Armorik French Single Malt Yeun Elez by Heavenly Spirits LLC
World Whisky Producer of the Year: Armorik French Single Malt Yeun Elez by Heavenly Spirits LLC
Brandy Cognac of the Year: Rémy Martin XO by E. Rémy Martin and Co
Brandy Cognac Producer of the Year: Rémy Martin XO by E. Rémy Martin and Co
Rum of the Year: Denizen Vatted Dark Rum by Denizen
Rum Producer of the Year: Denizen Vatted Dark Rum by Denizen