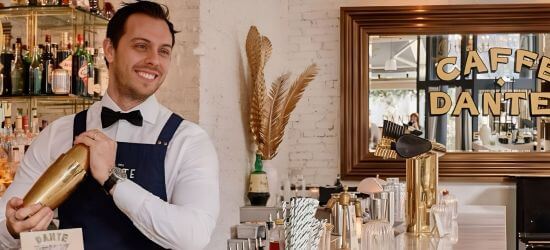 09/10/2023 Renato Tonelli: From New York to World Stage, A Bartender's Journey to Excellence
Bartender Spirits Awards is pleased to announce that Renato Tonell, winner of the World Class Bartender of the Year trophy will judge the 2024 BSA Competition.
Renato Tonelli was born and raised in New York City. From a young age, he was immersed in different cultures, not only from living in one of the largest, most diverse cities in the world but also because of his Italian heritage. His father was born in a small town in Tuscany and transmitted his love for his homeland to him.
He went to an Italian school in Manhattan and spent all of his summers in Italy being exposed to the Italian countryside and culture that encouraged his passion for travel and the discovery of different foods and flavors.

Image source: Diageo
He then fell in love with bartending, enabling him to work while traveling the world. After spending 10 years abroad between Italy, Belgium, and Australia, he finally moved back to New York City where he began his own blog called "Sustainable Bartender", teaching bartenders how to upcycle leftover food waste. He also competed in the 2022 USBG World Class Competition sponsored by Diageo, where he made it to the National Finals. This achievement helped him land a job as the Beverage Training Director for 'Dante' one of the world's best bars.
Despite not winning the first year, he decided to give the competition another shot. He managed to seal the win, allowing me to represent the United States in the Global Finals and reach the final Top 12 in the world as well.
Renato Tonelli scored the 2023 U.S. Bartender of the Year making him America's top bartender.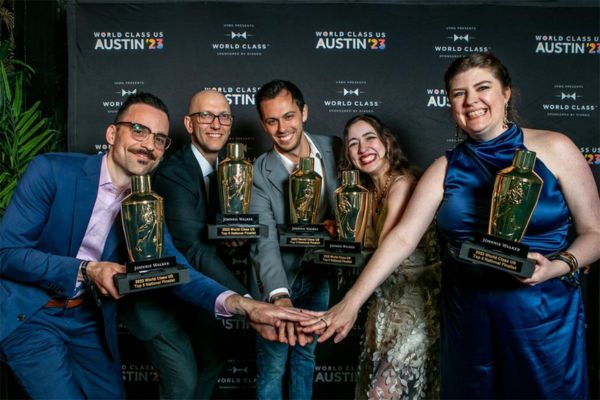 Image source: USBG
"Being named the 2023 US Bartender of the Year is something I have dreamed of for years and that dream just came true," says Renato Tonelli. "I've gained so much invaluable knowledge, skills, and camaraderie from this competition that will make a major impact in the future for both my personal and professional career in this industry.
[[relatedPurchasesItems-31]]
Hosted in Austin, TX, the World Class US Finals took place at a combined event where the best bartenders across the country first competed in three challenges over two days.
We are pleased to have Renato Tonelli in our esteemed judging panel along with America's other top mixologists.
If you are a spirits brand looking to grow your awareness and distribution in the on-premise channels of the US, the Bartender Spirits Awards offers a great opportunity. Both Domestic and International brands are encouraged to submit the brands before the super early bird deadline of October 31, 2023, to save on entry fees.
Note: Header Image Source @Sustainable Bartender
Get In Front Of Leading Bartenders and Grow Your On-Premise Presence. Enter Your Brands Before the Early Deadline Is January 31, 2024, and Save.