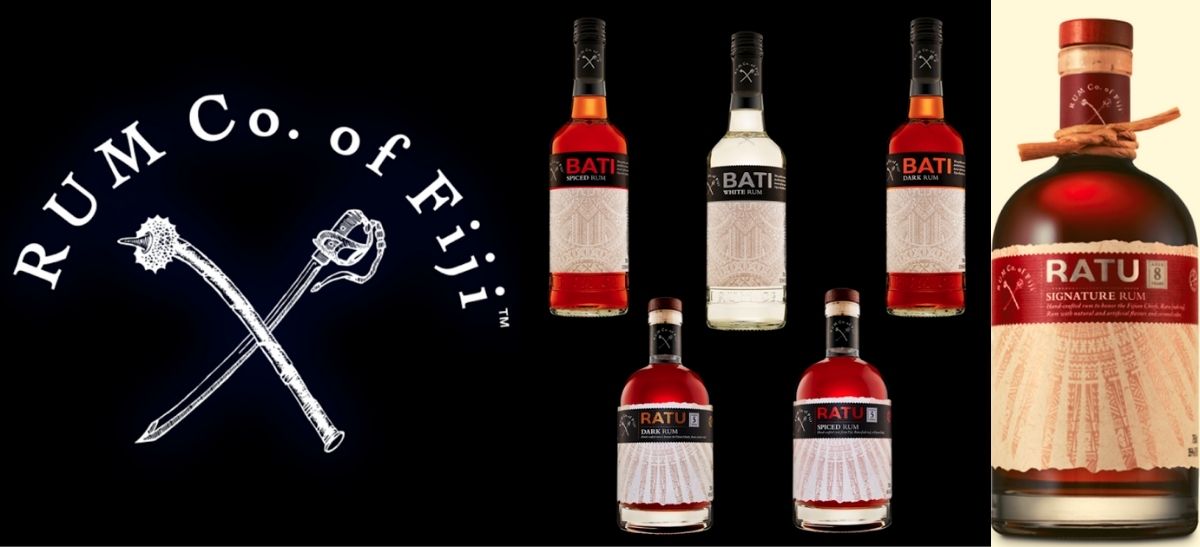 27/07/2021 Fiji's top-scoring spirits brand RUM Co. of Fiji scooped up 6 medals at the recently held 3rd Annual International Bartender Spirits Awards.
Tasted and hand-picked by leading bartenders, bar directors, and buyers, RUM Co. of Fiji offers superior taste, amazing mouthfeel, attractive design, and much more. Here is the list of the winning spirits:
Bati Fijian White Rum: Gold Medal - 95 Points
Ratu Fijian Signature Blend Rum Liqueur: Gold medal - 92 points
Ratu Fijian Spiced Rum: Gold medal - 90 points
Bati Fijian Spiced Rum: Silver Medal - 87 points
Ratu Fijian Dark Rum: Silver Medal - 87 points
Bati Fijian Dark Rum: Silver Medal - 84 points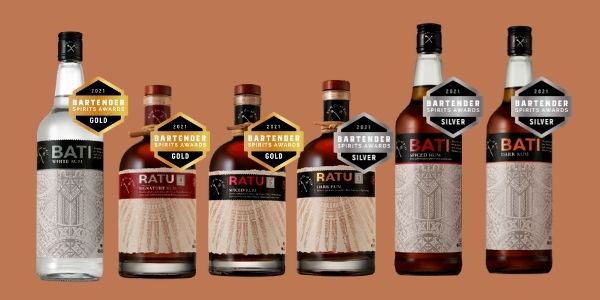 RUM Co. Of Fiji wins 3 Gold and 3 Silver medals
The Fijian islands are renowned for their pure water, nourishing the sugarcane growing in rich volcanic soils. The sugarcane is hand-cut and distilled into rum, then filtered through coconut shell carbon to capture the taste of Fiji. Bati rums are aged for 2 years and the Ratu Rums from 5 to 8 years. The result is a range of deliciously smooth, internationally award-winning rums from paradise on earth.
RUM Co. of Fiji has been proudly crafting world-class, award-winning rums since 1980 at their distillery in Lautoka, Fiji.
Tale of Origin
Fiji - A word that evokes thoughts of soft white beaches, warm sea air, rich culture, heritage and tradition.
After first establishing a flexible brand hierarchy and style, they worked with a Fijian tattoo artist to create a series of graphics that would bring the story of Bati (Fijian Warriors) and Ratu (Fijian Chiefs) to life.
The result is a range of beautifully crafted, iconic packaging that stimulates the senses, immediately stands out on shelf, and is now exported all over the world.
About Rum Co. of Fiji
Since launching in 1980, Rum Co. of Fiji has won more than 120 international awards across several prestigious competitions, including the 2019 & 2017 San Francisco World Spirits Competition, and the 2018 London Spirits Competition.
Rum Co. of Fiji is built on an ethos of authenticity, craftsmanship and passion and draws its inspiration – and its identity - from Fijian heritage and culture. The rums are crafted in Lautoka, Fiji, by award-winning Master Distiller & Blender, Liam F. Costello together with Rum Co. of Fiji's passionate and dedicated distillery team.
Rum Co. of Fiji is owned by Fiji's leading beverages manufacturer Paradise Beverages, which is part of the Amatil Group.
About Paradise Beverages
A leading local manufacturer and among the Pacific region's largest local employers, Paradise Beverages employs 650 staff in Fiji and Samoa. Purchased by Coca Cola Amatil in 2012, Paradise Beverages' beer range includes Fiji Bitter, Fiji Gold, Vonu Pure Lager, and Vailima Lager. It also specialises in pre-mixed alcoholic beverages including the Tribe range, Bounty and Cola, and Joske's Brew. It is renowned world-wide for its multi award-winning Bounty, Ratu and Bati rum ranges, all from Rum Co of Fiji.
Further information on Paradise Beverages is available at www.paradisebeverages.com.fj.