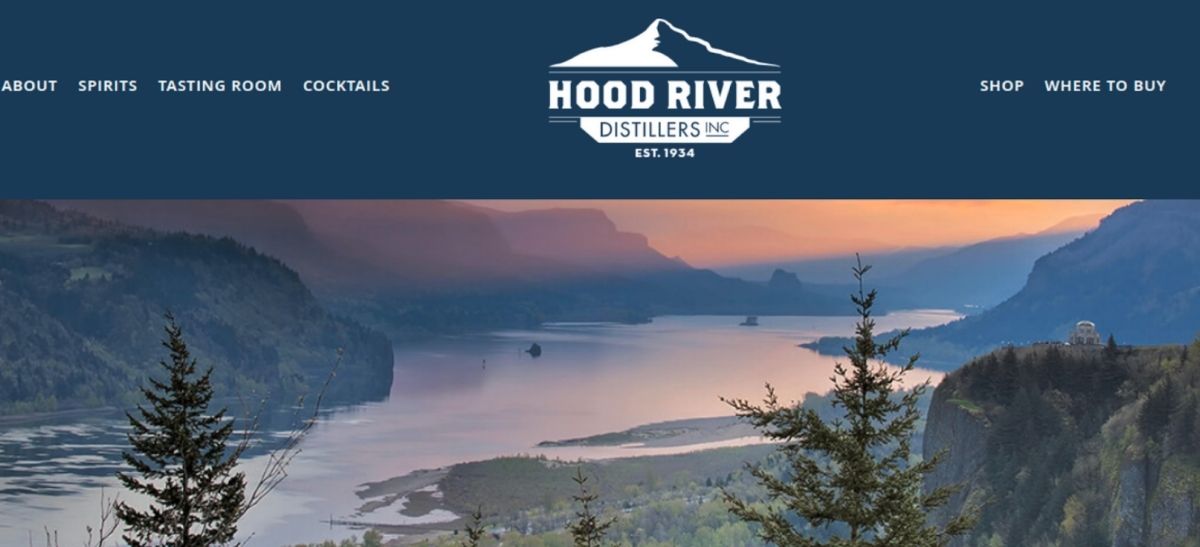 27/07/2021 The Northwest's largest and oldest distillery, Hood River Distillers is home to some of the most famous and award-winning vodkas, tequilas, and whiskeys.
Bartender Spirits Awards would like to congratulate Hood River Distillers for winning 6 Silver medals at the recently held International Bartender Spirits Awards 2021.
Their list of winning spirits with their scores is given below:
Trail's End Kentucky Straight Bourbon finished with Oregon Oak: Silver Medal - 89 points
Lucid Absinthe Supérieure: Silver Medal - 89 points
Easy Rider: Silver Medal - 86 points
Timberline Vodka: Silver Medal - 85 points
Batanga Tequila Reposado: Silver Medal - 84 points
Batanga Tequila Blanco: Silver Medal - 81 points
About the Distillery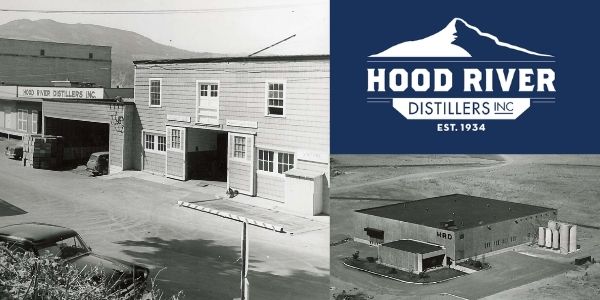 First buildings of Hood River Distillers
Rooted in Oregon for the past 86 years, Hood River Distillers began by making fruit wines and brandies from the apples and pears that were going to waste as excess production from the valley's abundant harvests. Located along the Columbia River with majestic Mt. Hood as its backdrop, Hood River Distillers has been at its current bottling facility in Hood River since 1969.
The company has expanded the plant for storage and made production line upgrades several times throughout the years. Although the core distribution began in the Pacific Northwest, they are currently producing close to one million cases per year, and distributing the products all across the nation.
Hood River Distillers is the largest and oldest importer, distiller, and marketer of distilled spirits in Northwestern America. Clear Creek joined the Hood River Distillers family back in 2014 and is currently led by Master Distiller Joseph O'Sullivan and Head Distiller Caitlin Bartelmay. With their breadth of experience and passion for their craft, they produce some of the most beloved spirits, including all Clear Creek brandies and liqueurs, as well as McCarthy's Oregon Single Malt Whiskey, Old Delicious Double Bourbon Barreled Apple Brandy, and Timberline Vodka.
Clear Creek Distillery was founded in 1985 with a vision to use the bountiful fruits of the Pacific Northwest to create fruit-based spirits that rivaled the best of their European counterparts. Using old-world techniques and sourcing ingredients from the local orchards and freshwater springs of Mount Hood in the Oregon countryside, Clear Creek became one of the first craft distilleries in the United States.
Meet the Team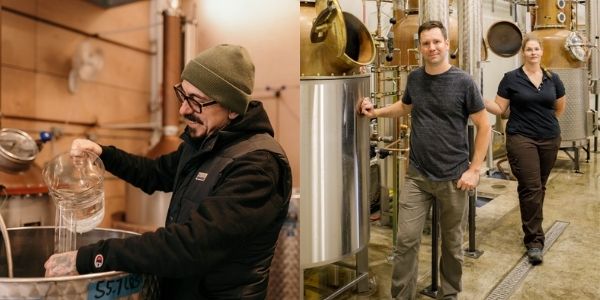 Distillers at work
Ronald Dodge
Chief Executive Officer
With almost 40 years of industry experience, Ron Dodge serves as Chief Executive Officer at Hood River Distillers. As the visionary and leader of the Company, his commitment and roots in the community run deep. His grandfather was one of three investors who purchased Hood River Distillers from the original founders in 1949.
Ron began his career at the production facility in 1980 as the assistant to Ned Marshall, then VP of Operations. He became the Plant Manager in 1988, and then in 1999, Ron became President and CEO. Under Ron's leadership and vision, he transformed the business from a regional value-priced manufacturer of distilled spirits into a national purveyor of premium spirits, including the wildly successful, Pendleton Whisky.
After the sale of Pendleton in 2018, Ron has focused on leading and developing the current Hood River Distillers leadership team, in order to continue expanding the premium portfolio throughout the greater northwest. Away from his Hood River Distillers duties, Ron enjoys riding horses & traveling with his wife Linne'.
David Ballew
President
David Ballew is the new President of Hood River Distillers, bringing 30+ years of beverage industry experience to the role. His background encompasses start-up ventures, business and brand management, distributor and supplier experience, and on- and off-premise channel development including national accounts in both channels. At Hood River Distillers, he leads sales and marketing and works with the entire company to identify and drive growth opportunities for the business.
Previously, he served as Chief Operating Officer of Terlato Distell Artisan Spirits, based in Chicago. Before joining TDAS, he worked with Glazer's managing their seven state footprint for the Diageo & Moet Hennessy portfolio, spent eight years at Moet Hennessy USA, and had successful stints with Trinchero Family Estates, Heublein, Premier Beverage, and E&J Gallo.
He was born in Atlanta, attended Auburn University (War Eagle!), and he and his family have lived in Florida, Texas, and Illinois. David and his wife, Nancy, are excited to be living in the scenic Pacific Northwest and embracing the outdoor lifestyle, and their three children are looking forward to frequent visits! David is an avid college football fan and enjoys hitting the golf ball and being outside.
John Russell
Chief Marketing officer
John Russell serves as the Chief Marketing Officer for Hood River Distillers and brings over 40 years of successful brand-building experience to this role. Most recently, he served as Executive Vice President of Marketing for the Tillamook County Creamery Association, where he led the launch of the brand's cheese and ice cream products throughout the Midwest, South and East Coast of the U.S, as well as Tillamook's new logo and packaging design and the development of the new Tillamook Creamery visitor center in Tillamook, Oregon.
Previously, he spent 13 years at renowned ad agency, Wieden+Kennedy, where he headed up top clients such as Nike and Coca-Cola. In 2003, he led the creation and launch of Pendleton Whisky, his first foray into the spirits world, which became one of the most successful new spirits brands of the past 20 years.
Born in Philadelphia, raised in Southern California and now rooted in Oregon for the past 30 years, John enjoys spending his free time at the beach with his family.
Erica Mitchell
Chief Financial Officer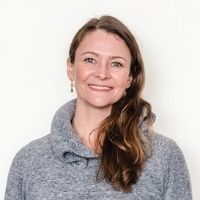 Erica Mitchell, CPA, is the Chief Financial Officer at Hood River Distillers, where she is responsible for leading the Hood River Distillers' operations, distilleries, finance, IT and compliance, while ensuring each department aligns with the company's long-term sales, marketing and growth strategy.
Prior to joining Hood River Distillers, Erica spent eight years in public accounting at the firm KPMG. As a Senior Audit Manager, she worked on small to midsize public and private manufacturing companies and universities across the greater Portland area. She was a KPMG national instructor, teaching audit methodology and generally accepted accounting principles to Senior Audit Associates across the US.
Erica was also an Adjunct Accounting Professor at Portland Community College, and the Treasurer for the Hood River Yacht Club. Outside of work, Erica enjoys tennis, biking, golf and spending time with her husband and two daughters. Erica received her BA in Accounting and MBA from Oregon State University – Go Beavs!
Chris Lowder
Vice President of Sales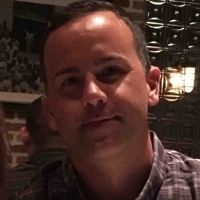 Chris Lowder is the Vice President of Sales at Hood River Distillers and is responsible for leading the commercial business and ensuring it aligns with the company's long-term marketing and growth strategy.
Chris joined the company in October 2016. He previously served as the company's Division Manager, Central Region before assuming his role as Vice President of Sales. Previously, Chris served 15+ years in the spirits industry, working for William Grant & Sons, Nolet Spirits, USA, and wholesale partner, Republic National Distributing.
Away from the office, Chris appreciates his downtime with his wife and two children and exploring their relatively new home: The Pacific Northwest. Born and raised in Texas, Chris and his family enjoy a good Friday night football game, BBQ on the weekend, and all water-related activities
Brian Petros
Operations Manager
Brian serves as Hood River Distillers' Operation Manager and manages oversight of all aspects of the bottling facility in Hood River. He grew up in Portland and moved to the Hood River Valley in 1994, pursuing his love of the mountains and the outdoors. In July of 1998 he joined Hood River Juice Co. as part of the maintenance team. Brian was promoted to Maintenance Manager in 2000 and VP of Operations in 2006.
With over 22 years of vast experience with Hood River Juice, his achievements were far-reaching, including relocating and developing their current 6.5-acre facility, while also quadrupling the capacity of their operations.
When Brian is not working, he enjoys being in the outdoors with his wife Xani, and sons, Anthony and Rocco; sailing, boating, surfing, fishing, hiking and snowboarding – a true gorge enthusiast. Brian is also an active member of the Hood River Yacht Club where he served as Commodore from 2002-2008.